TA Hillary Allen at the Ultra Skymarathon Madeira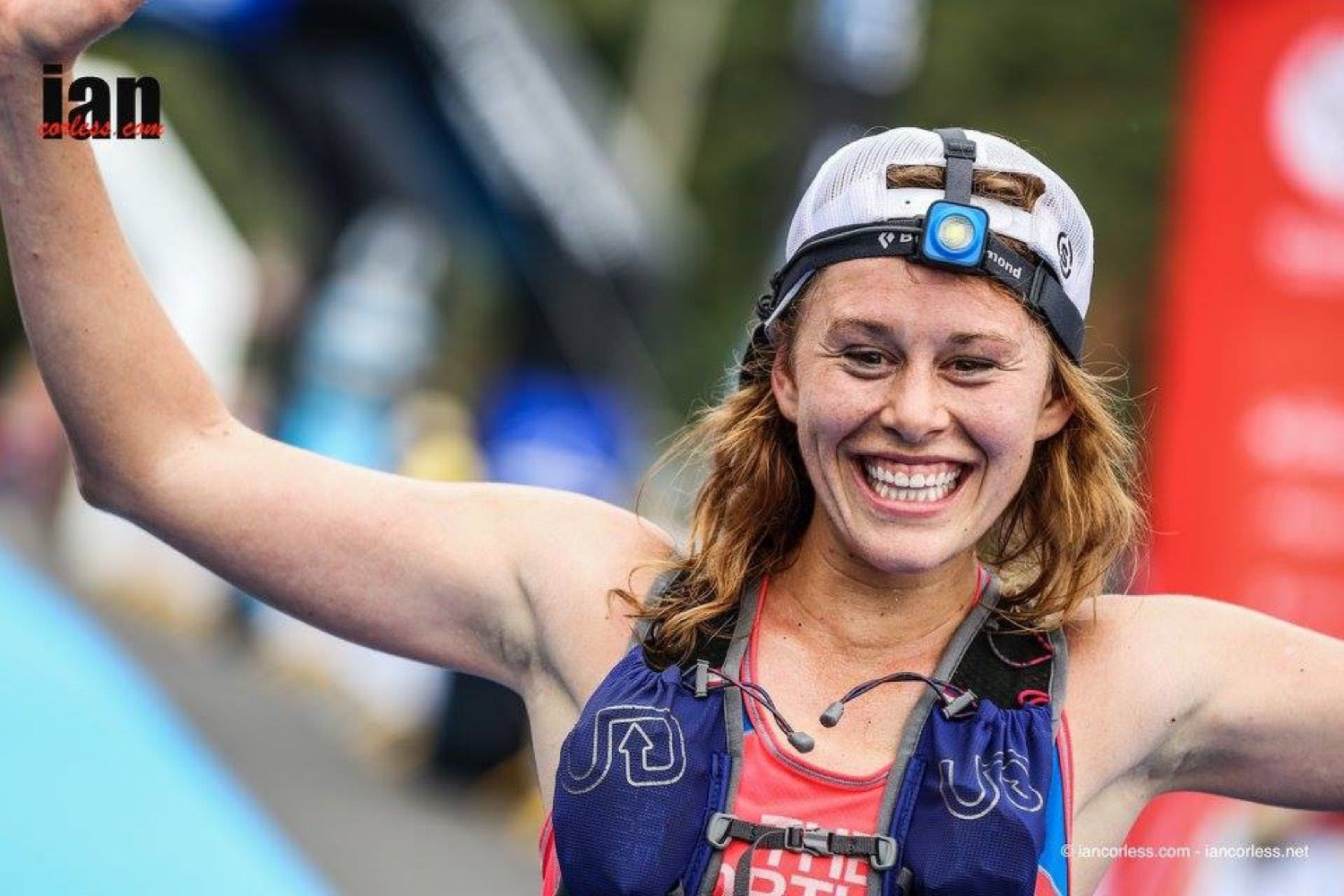 Last weekend, a special breed of athletes gathered on the Portuguese island of Madeira prepared to run into the sky - literally - for the Ultra Skymarathon Madeira; a 55-kilometer challenge that includes 4000m of climbing from the sea into the sky. These athletes call themselves skyrunners, and our Taste Agent Hillary Allen was among them.

Skyrunning is an extreme sport of mountain running, where athletes run about 6,600ft (2000m) and where the inclines exceed 30%. An understanding of how to climb - and descend- tall mountains, quickly and efficiently is key.

"This race is one of the toughest races I've ever done," says Hillary. Of the experience of the race, she says "the terrain is unrelenting, very technical, slippery, rocky, rooty, and there was certainly some rock scrambling involved. It's super steep too. All that said, i'd prefer nothing more. Even with around 13,000ft of gain and 13,000 ft of descent in a 55km (34 mile race) there was a fair amount of flat, runnable sections too. This race had it all."

This year, Hillary is competing in the world series of Skyrunning in the ultra division. That means that she's lining up at the start with world-class competitors at every race. 'It was my goal to podium at Madeira," she says, "but of course that's super hard to accomplish since so much can happen over the course of the race. I felt tired at the beginning but still managed to put myself in a good position. I stayed patient and pushed steady to the end. I usually make my move at the end/back half of the race, if i've paced it correctly."

In Madeira, Hillary paced beautifully and ran her way into 2nd place on the day, extending her lead in the series on Anna Frost, a well-known world-class skyrunner who finished behind her in 3rd place."

Her closing thoughts on the run? "The race was just beautiful and with super diverse terrain. Volcanic sand, dense forests, ferns, tunnels, river running and of course running from the sea to the top of the mountains in Madeira all the way back down to the sea again and up again. It was a true sky race."

Sounds amazing to us! We're proud of you, Hillary! Congratulations!



recent articles
blog
Recipes

Life Skills + Inspiration

Science + Products
have a question?