Fudgy Recovery Brownies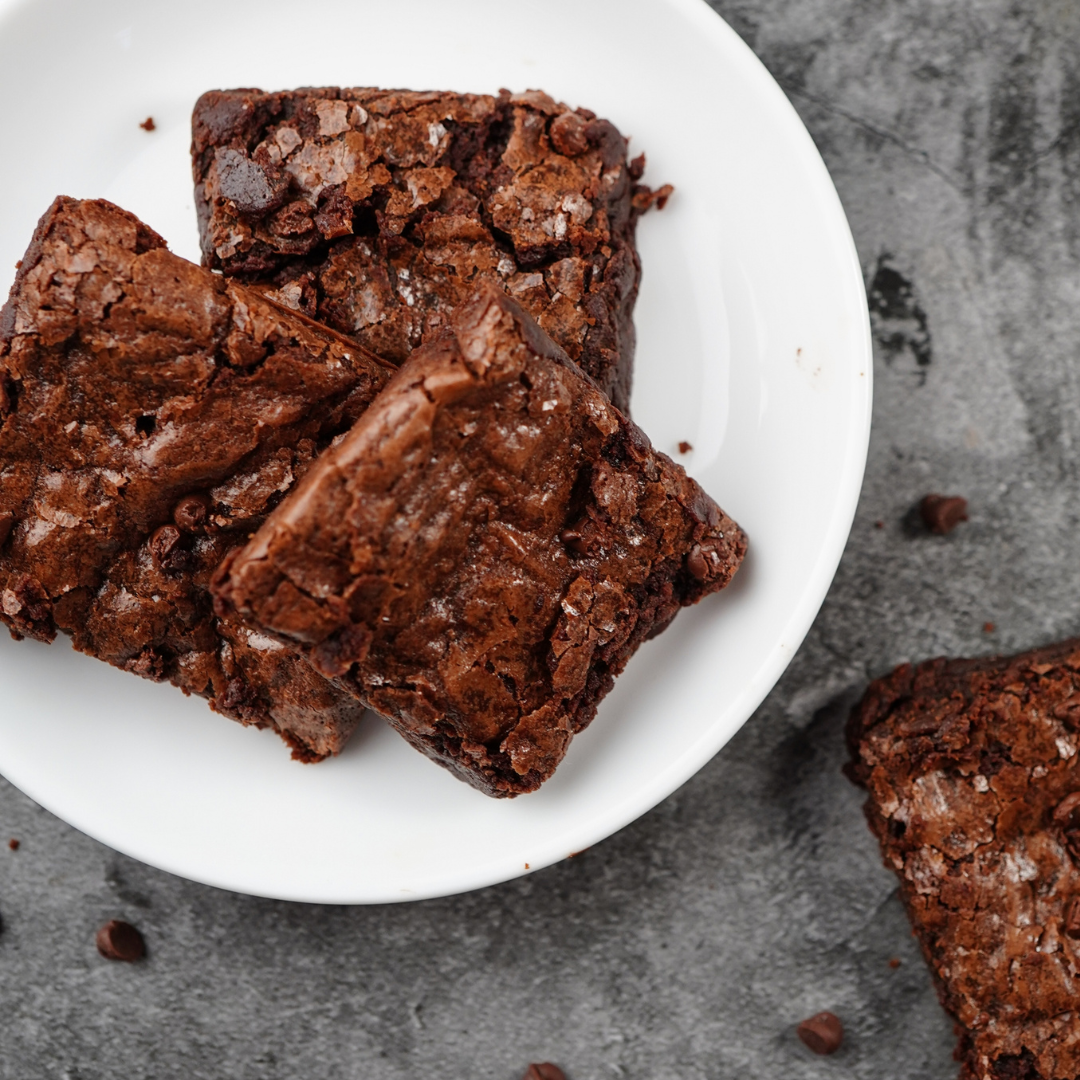 If you like fudgy brownies and Skratch Recovery Mix, these brownies are for YOU!
Fudgy Recovery Brownies

INGREDIENTS

1 ½ cups semi-sweet chocolate chips divided
½ cup butter
3 eggs + 1 egg yolk
2/3 cup sugar
2 teaspoons vanilla extract

DRY
1/3 cup Skratch Recovery chocolate powder
3/4 cup bread flour or GF flour
2 tablespoons cocoa powder
¼ teaspoon salt

PREPARATION

Greased parchment paper with butter. This adds a nice gloss to the sides and bottom in addition to helping prevent things from sticking.
Preheat the oven to 350 Fahrenheit.
Line an 8×8 pan with parchment paper for later.
Combine 3/4 cup of the chocolate chips (set other 3/4 cup aside) and butter in a bowl.
Melt in the microwave, 15 seconds at a time, until fully melted.
Meanwhile, add the eggs and sugar to a bowl or a stand mixer and mix together.
Beat in the vanilla and the chocolate once melted.
Sifted flour, cocoa powder, and Recovery. (This really does make the texture better!)
Add in the remaining dry ingredients and mix until a smooth batter form.
Add in the remaining 1/2 cup of chocolate chips.
Add the batter to the prepared pan and bake for 26-30 minutes, Remove from the oven.
Allow them to cool completely in pan.

Optional: Sprinkle with Maldon salt, drizzle caramel syrup or Skratch Hazelnut Spread, add a scoop of ice cream, some fresh berries, make it your own!
This recipe was created by Skratch Staffer Logan Peiffer. Logan is an all-star bike mechanic, avid cyclist, and a lover of all things baked goods!
recent recipes
blog
Recipes

Life Skills + Inspiration

Science + Products
have a question?