Skratch Pineapple Whip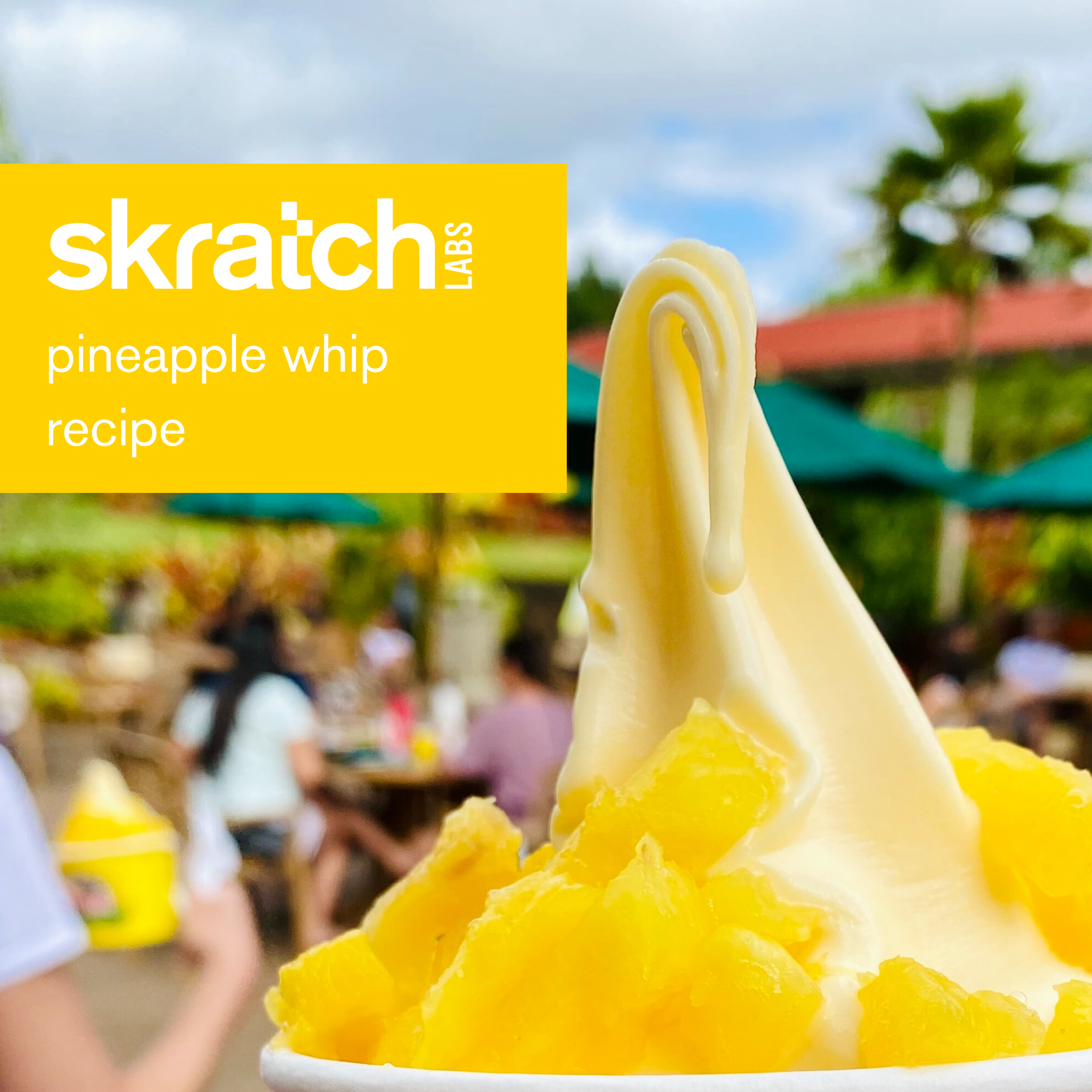 When the heat is high, turn the blender on and get yourself a Skratch Whip. Inspired by the ever popular Dole Whip from Disney, our version packs in the added electrolytes from Skratch Hydration Mix to help you cool off and fuel back up.
Ingredients
2 cups frozen pineapple (Or frozen pineapple juice if you want a less sweet version)
1/3 to 1/2 cup milk of chilled canned coconut milk
1 scoop of Skratch Sport Hydration Pineapple
__________________

Instructions
Put in a food processor or blender
Blend all ingredients until smooth.
Scoop out with an ice cream scoop, or squeeze through a pastry bag or a plastic bag with an edge cut off. (If your blender is not super-strong, add a little more liquid and then freeze a bit before serving, or churn in an ice cream maker.)
recent recipes
blog
Recipes

Life Skills + Inspiration

Science + Products
have a question?