Skratch Recovery Cheesecake Bites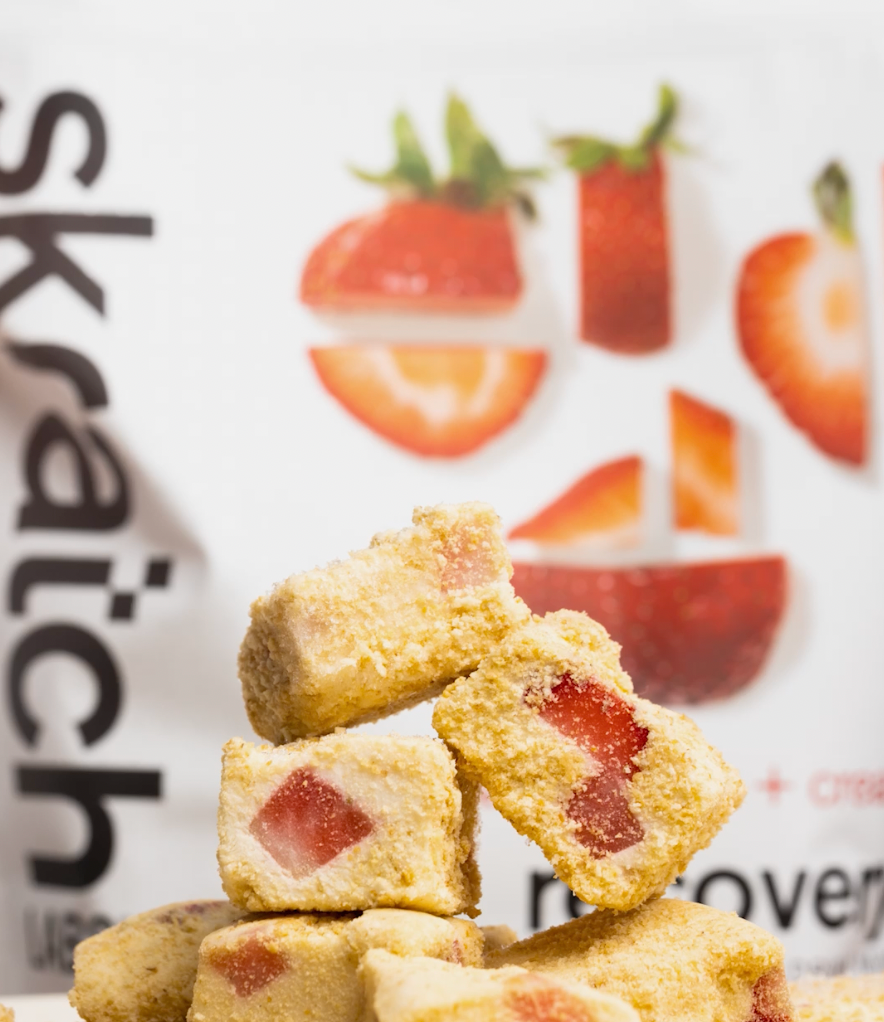 INGREDIENTS

Ingredients:
8 oz. cream cheese softened
1/4 cup Strawberries + Cream Recovery
2 Tablespoons granulated sugar
1/2 teaspoon vanilla extract
1/4 cup Greek yogurt
1/2 cup strawberries, finely diced
Graham Crackers

Steps:
Note: The ingredients should be at room temperature for them to combine smoothly.

Use an electric mixer to mix the cream cheese. Add granulated sugar to the cream cheese.

Add the Strawberries + Cream recovery and blend until combined.

Add the Greek yogurt and vanilla, mix until combined.

Fold diced strawberries into cheesecake mixture.

Lay plastic wrap or parchment paper into a 8x8 pan.

Spread cream cheese mixture into the pan and smooth out. Freeze overnight (or 7-8 hours)

Remove pan from the freezer. Remove mixture from pan by lifting the plastic wrap, and set on a flat surface.

Cut into small squares.

Allow to sit out for a few minutes to soften. The graham crackers will stick better if the cream cheese cubes are not ice cold.

Pour graham cracker crumbs on a plate. One by one, cover the cream cheese squares generously with graham cracker crumbs. You can also try placing multiple squares in a container with the graham cracker crumbs, closing it and shaking them to cover the squares in batches.

Keep frozen until ready to eat!
recent recipes
blog
Recipes

Life Skills + Inspiration

Science + Products
have a question?