Winter Cocktails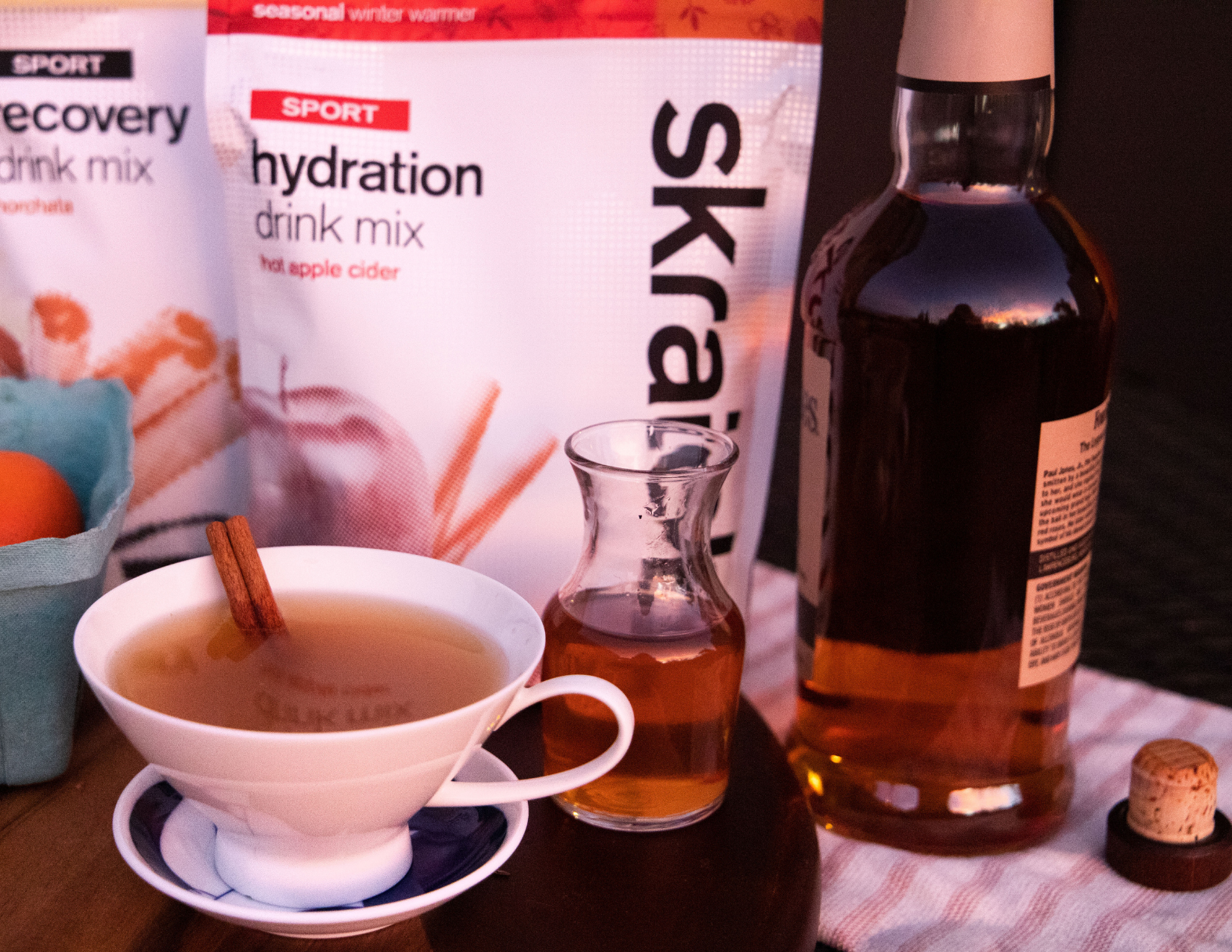 Our drink mixes will keep you fueled up when you're playing in the cold…but what about when you're inside, making merry with friends or just looking to unwind from a cold ride? We've got a formula for that too! You can make these cocktails as a hot fireside drink or cold cocktail before dinner.

Apple Cinnamon Toddy
1.5oz bourbon
1 Scoop Skratch apple cider
.25oz cinnamon syrup
.5oz lemon juice
.25 allspice dram

In a teacup add 1 scoop of Skratch Sport Hydration Apple Cider
Next, add .25 oz cinnamon bark syrup and .5 oz of lemon juice.
Finally, add an ounce of your favorite bourbon and top with piping hot water.

Garnish w lemon wheel. Enjoy.
Horchata Colada
1.5oz Dark rum
1 Scoop Skratch Recovery Horchata
1.5oz oat milk
1 Tablespoon organic pumpkin purée
.5oz cold brew concentrate
.5oz maple syrup

In a cocktail shaker, start by adding a scoop of skratch horchata recovery mix.
Next, add 1.5 ounces of oat milk followed by a tablespoon of pumpkin purée and a half-ounce of maple syrup.
Finally, add .5 ounces of cold brew coffee concentrate and 1.5 ounces of dark rum.

Fill tin with ice and shake vigorously for about 8 seconds. Strain over ice and grate fresh cinnamon or nutmeg.

Matcha Refresher
1.5oz vodka
1 Scoop Skratch Matcha Lemon
1 scoop coconut cream
.5oz vanilla syrup
.75oz lemon

In a cocktail shaker, start by adding 1 scoop of Skratch Matcha-lemon hydration mix.
Next add 1 scoop of coconut cream, .75 ounces of fresh lemon juice, and .5 ounces of vanilla bean syrup.
Shake vigorously and strain over ice.
recent recipes
blog
Recipes

Life Skills + Inspiration

Science + Products
have a question?