Which Skratch Labs Mix do I use and when?
Everyone is their own experiment, and what works for one person may not work for you.
There are many variables that make it important for you to do your homework and try things out. For determining which mix or combination of mixes to use and when based on YOUR needs, here are some considerations:

Consider your activity level - intensity and duration.
A higher-intensity workout or endurance effort will likely cause you to sweat more and burn more fuel stores which means you'll need more electrolytes, hydration, and fuel. A short easy effort under an hour may not need much, while a multi-hour event or training session may need preloading of fluid and fuel, nutrition during, and a solid refuel after.
Consider the weather, climate, elevation.
Hot, cold, humid, dry - whatever combo you find yourself in will impact your sweat rate. Hot weather typically requires more fluid and electrolytes (namely sodium). While cold weather typically sees the need for more carbs and fuel but you may need less fluid and sodium.
If going to a

higher elevation you'll want to learn more

and take that into consideration too.

Consider your sodium loss and sweat rate.
Sweat sodium is highly individual and can vary anywhere from 400 mg to 2000 mg per liter of sweat, with an average somewhere between 700-900 mg per liter. We've

included a DIY

to see if you might need more or less sodium but the most accurate way to find out is to get a sodium sweat test with devices like the H-drop wearable or schedule a test with a facility that does Wescor sodium sweat testing and analysis.
Consider your taste preferences.
Do you want your hydration mix to have some flavor?
Looking to get your electrolytes but want it to taste like water?
Consider what else you are consuming.
Are you also going to be drinking water or other fluids?
How much carb and sodium are you getting from your snacks?
Your fitness level and gut capacity play into

how many carbs

you need and your sweat and sodium loss play into how much sodium you need to replace - how much do you want to get from your fluids and how much will you get from what you eat?
Other considerations - medications, health conditions, pregnancy/breastfeeding. As mentioned, best to consult your doctor!
Some Final Pointers
It depends on your individual needs and preferences. If you are not sure which mix is right for you, try some different things out.
Think of Skratch mixes as Lego blocks and build to your unique needs. You can mix and match them to meet your electrolyte, carb and fluid needs.
We also recommend talking to a sports dietitian and considering getting a sodium sweat test done.
The 101 on Each Skratch Mix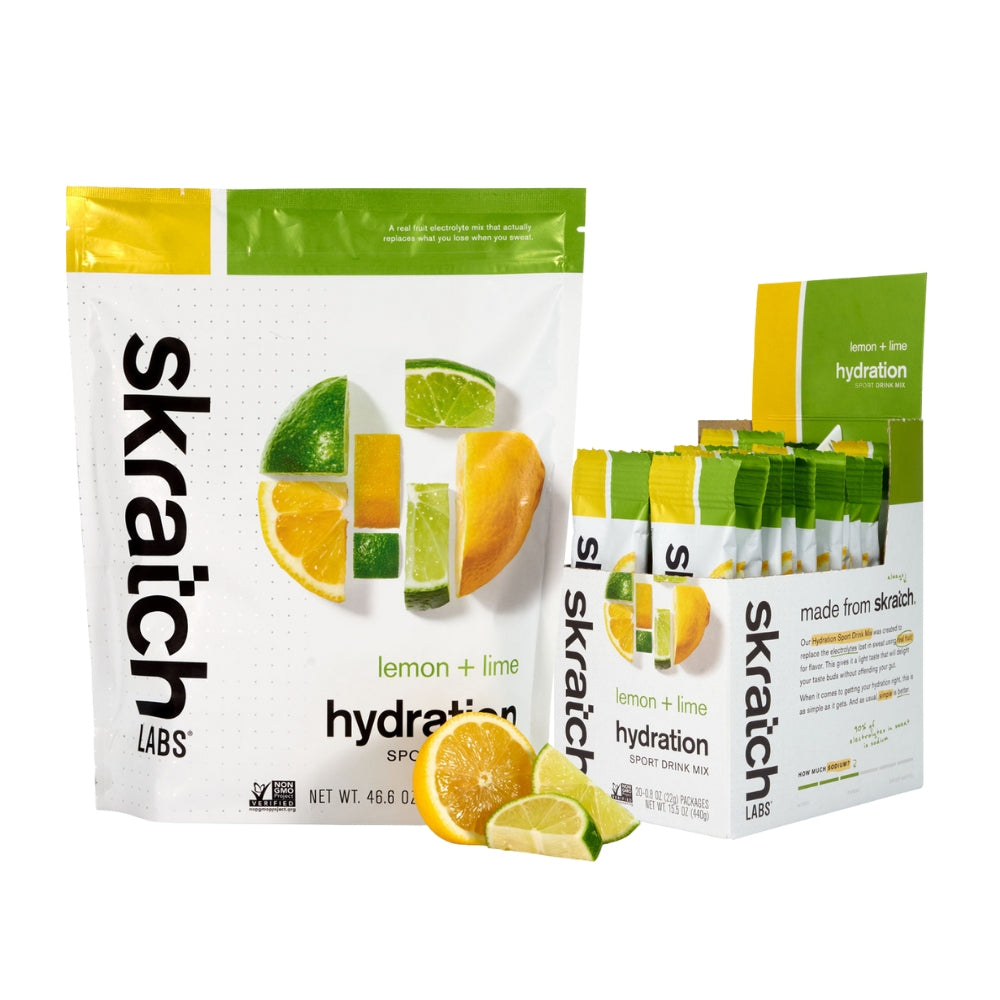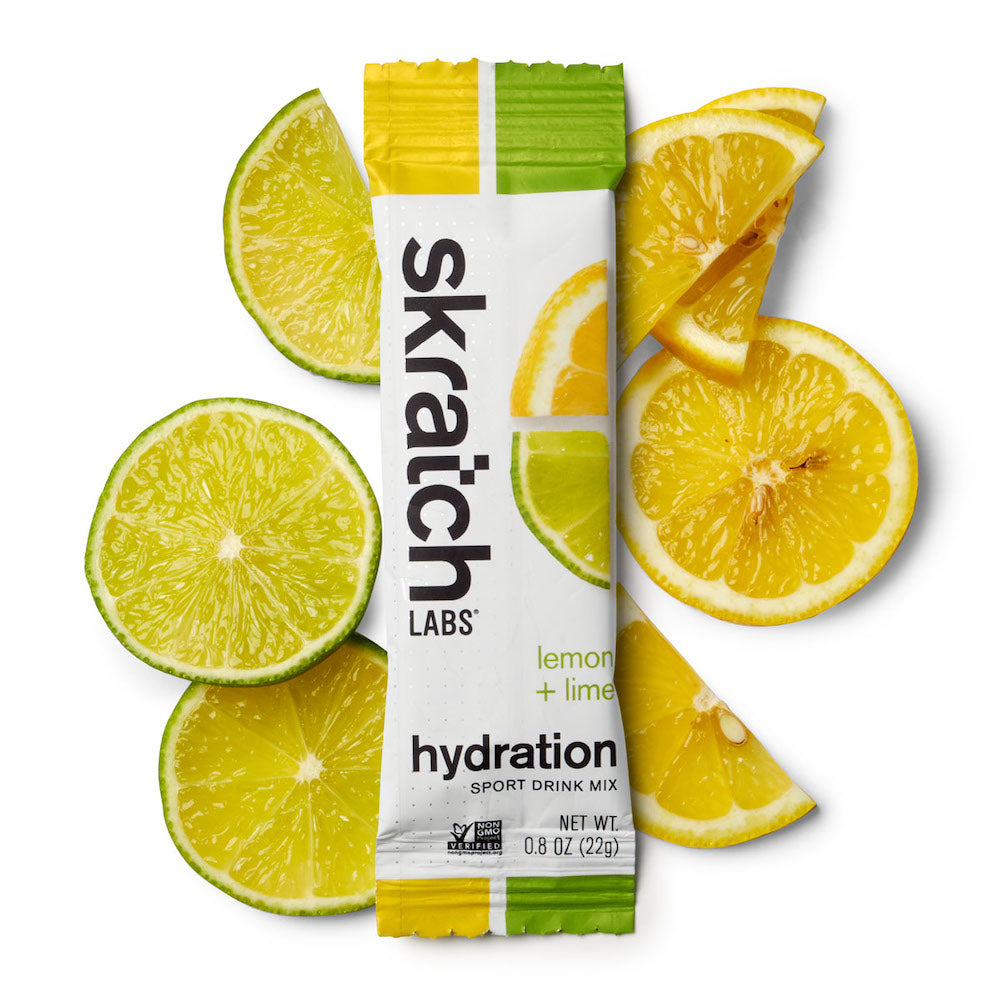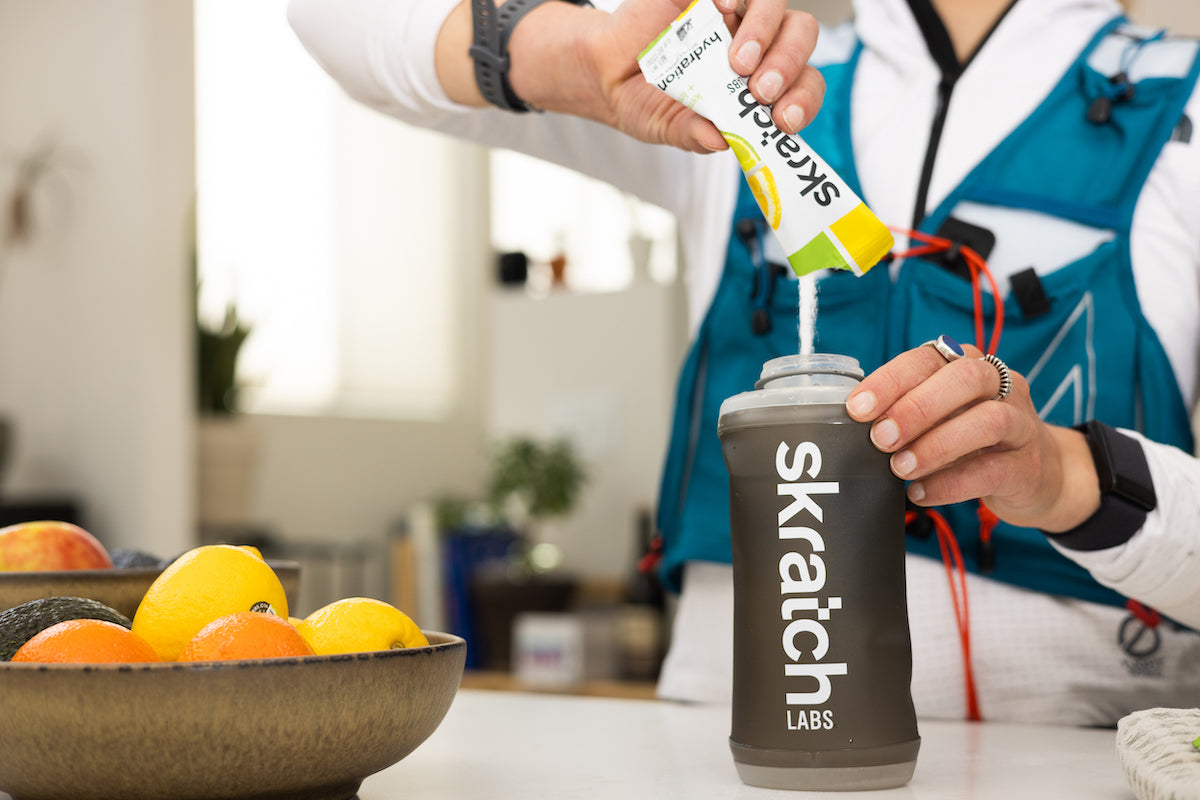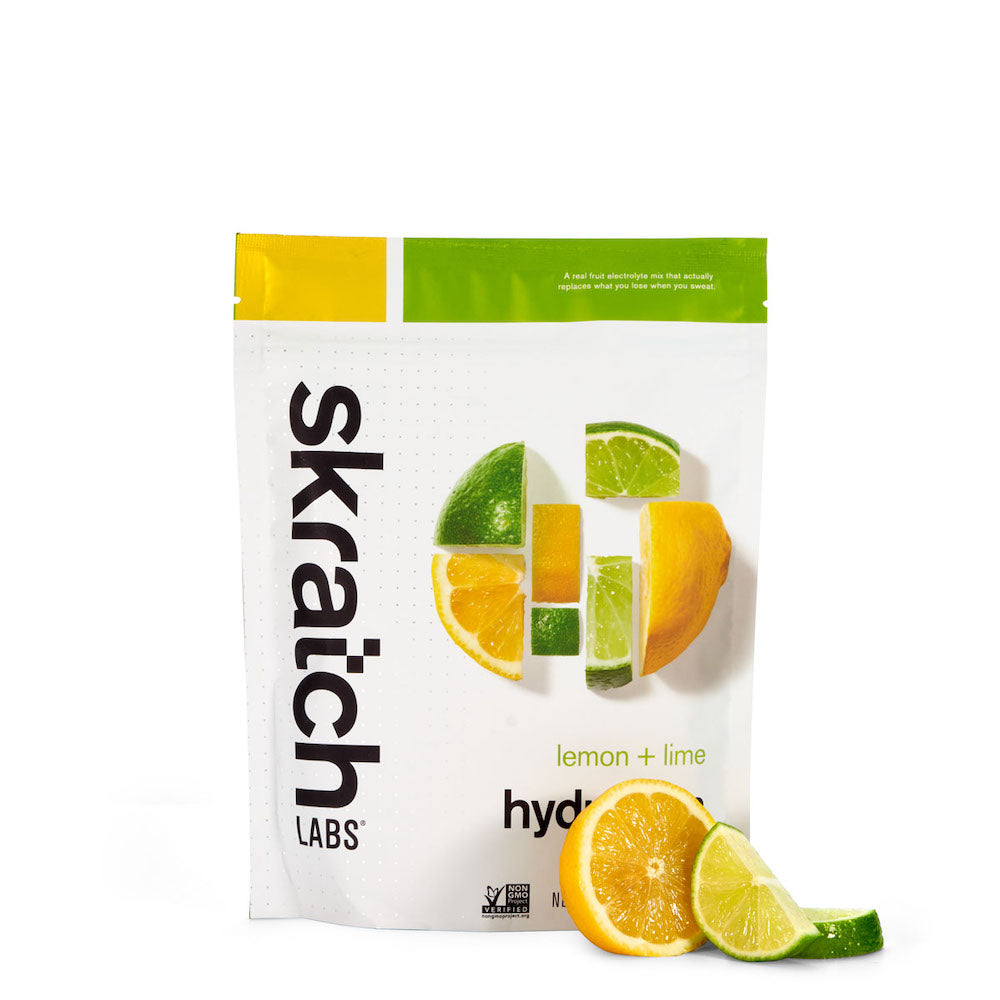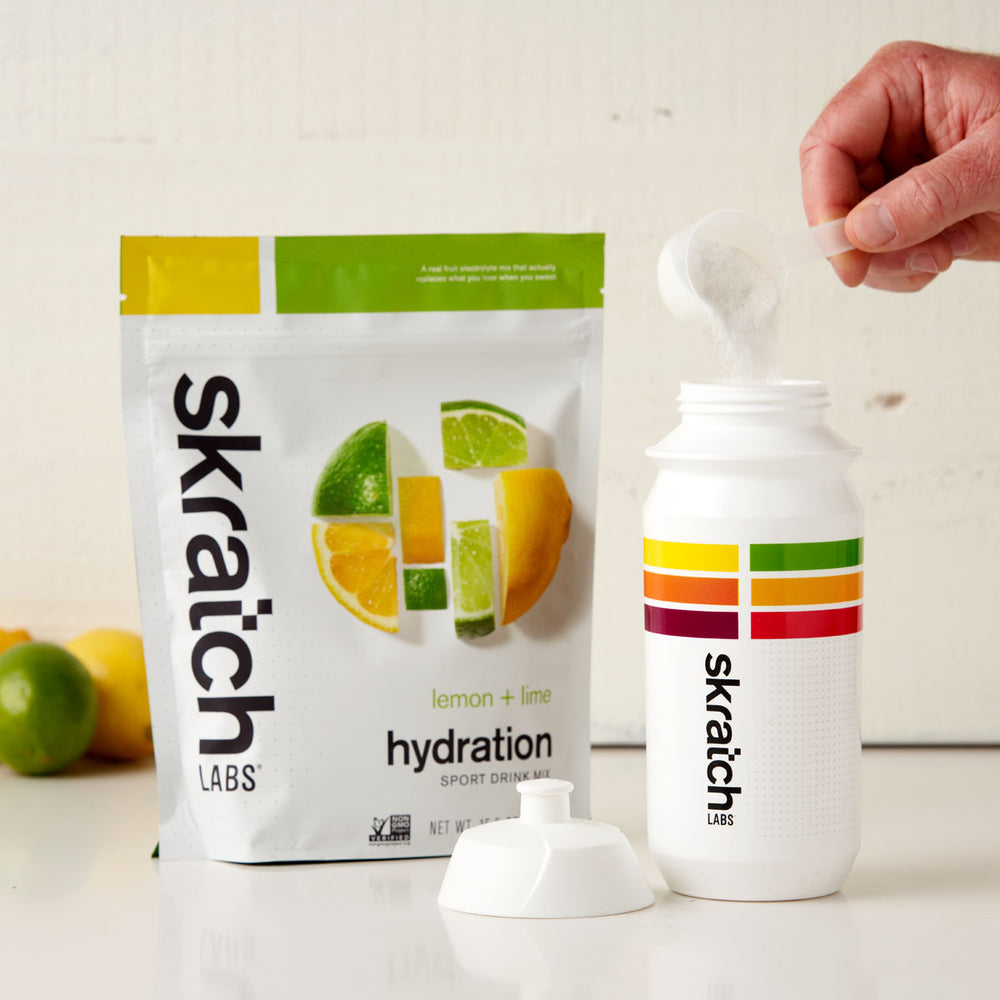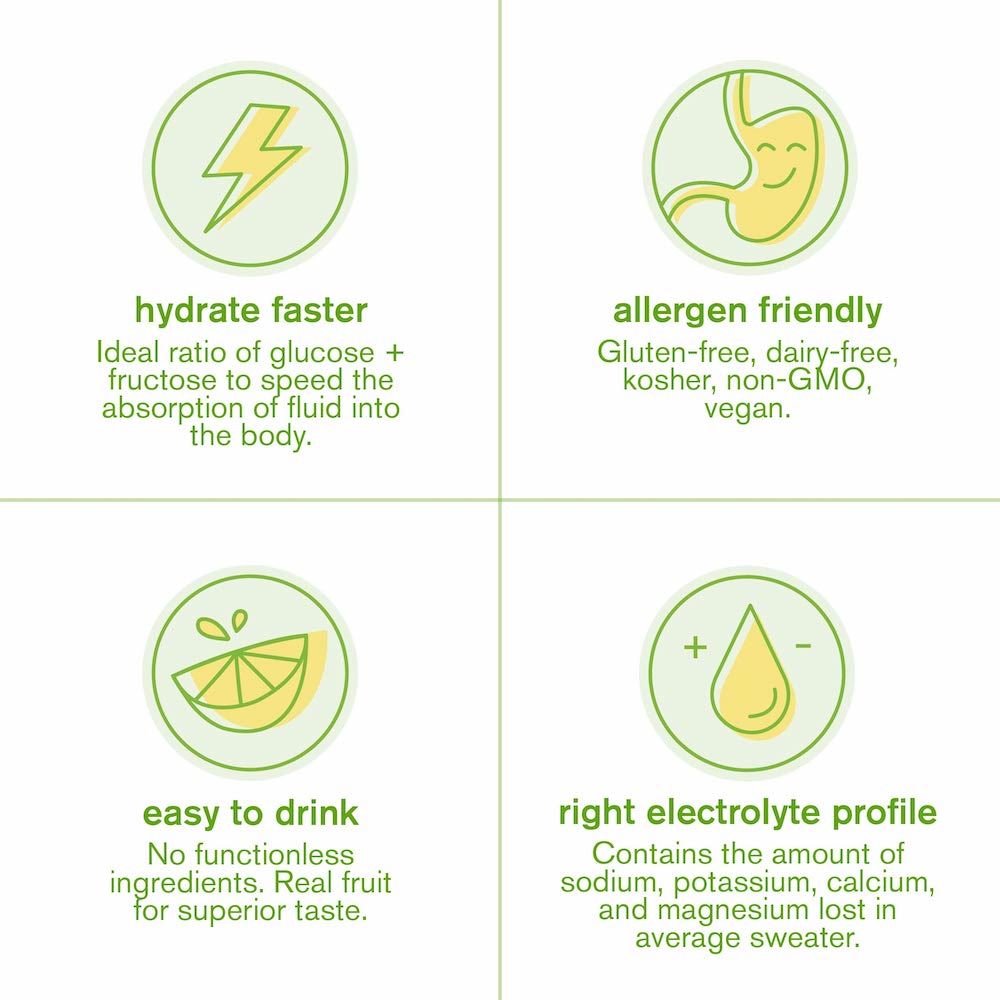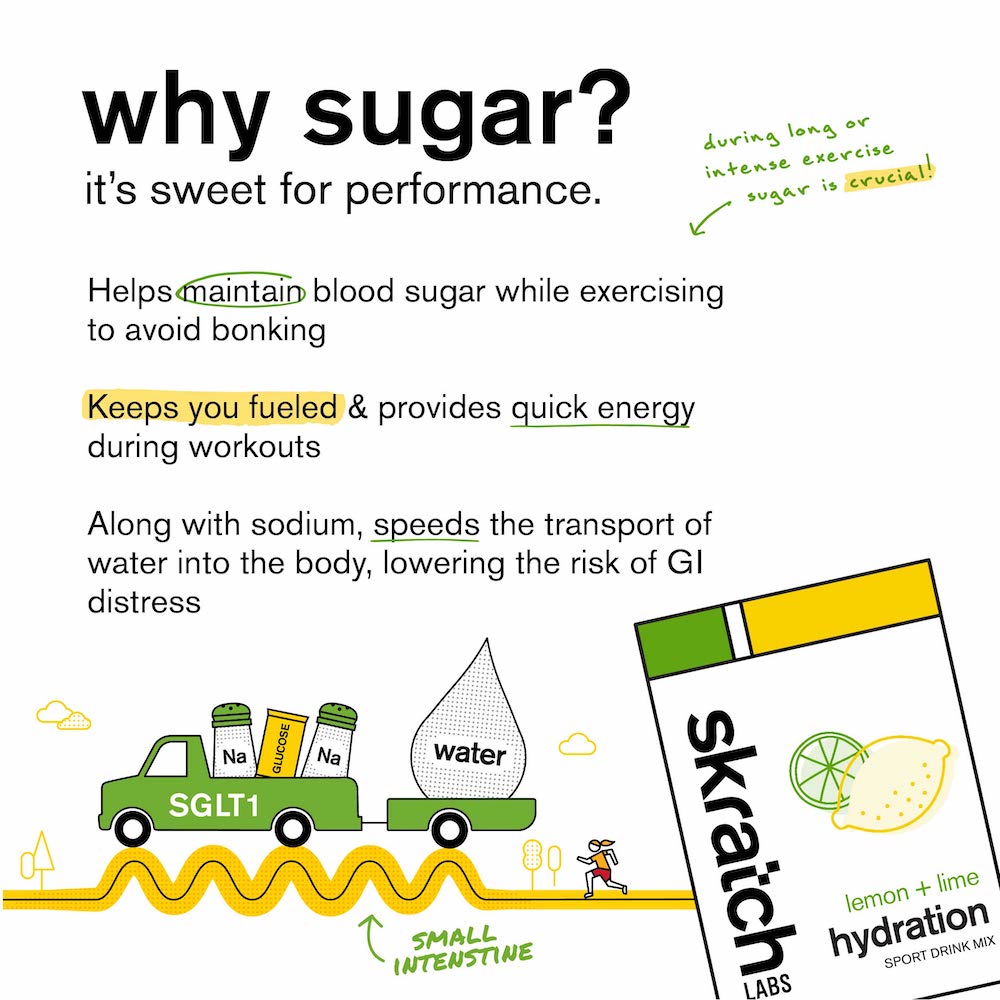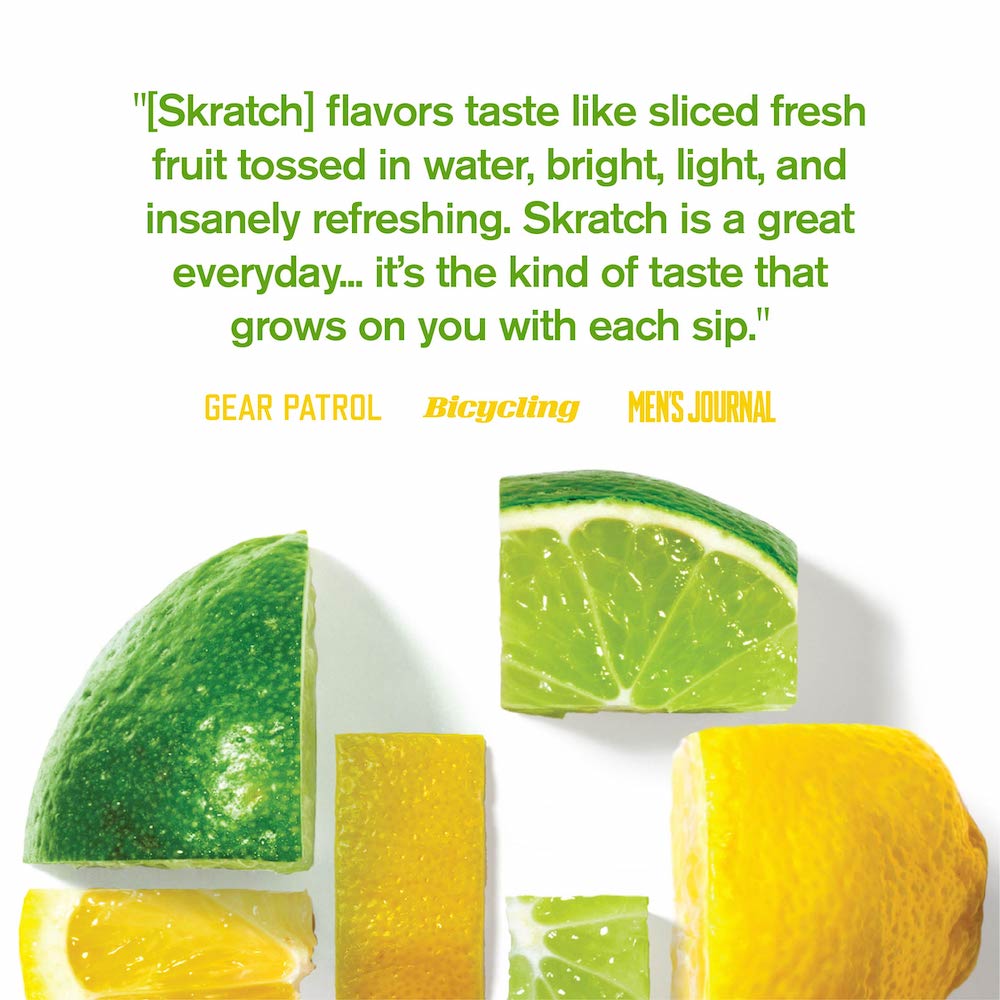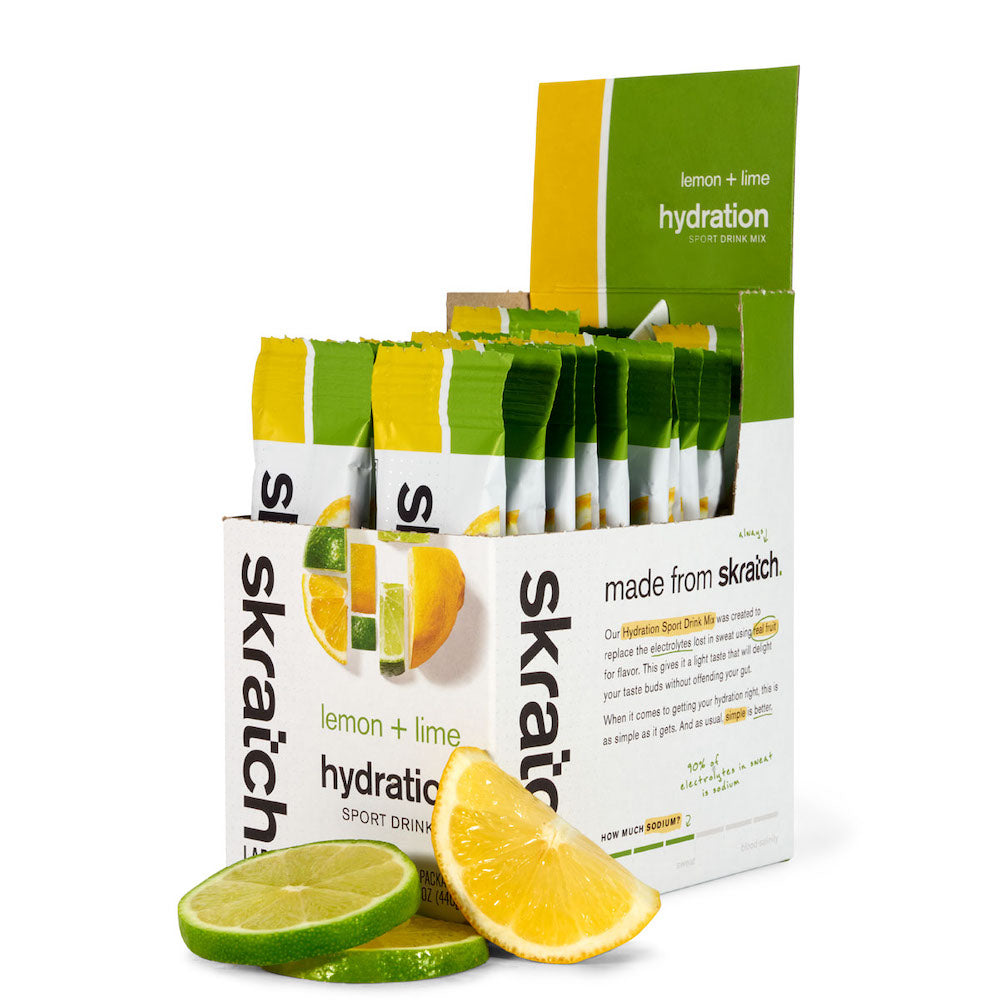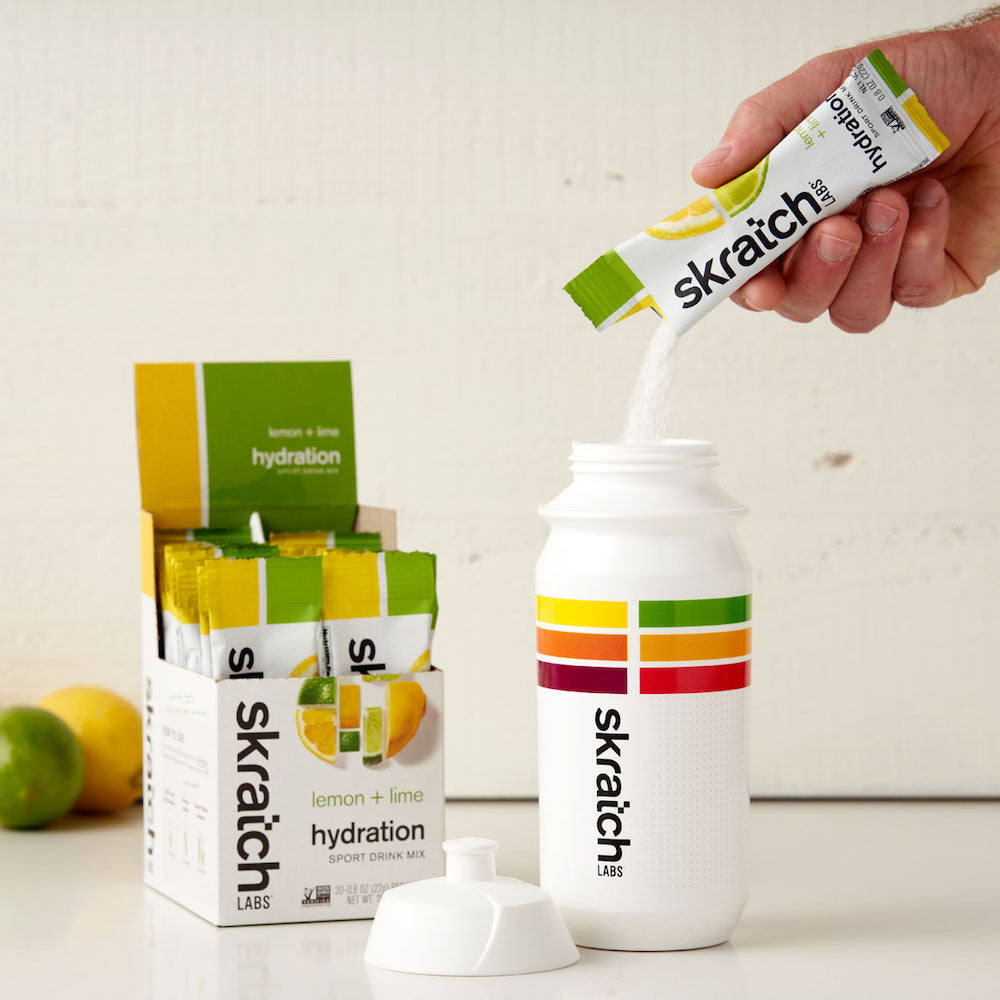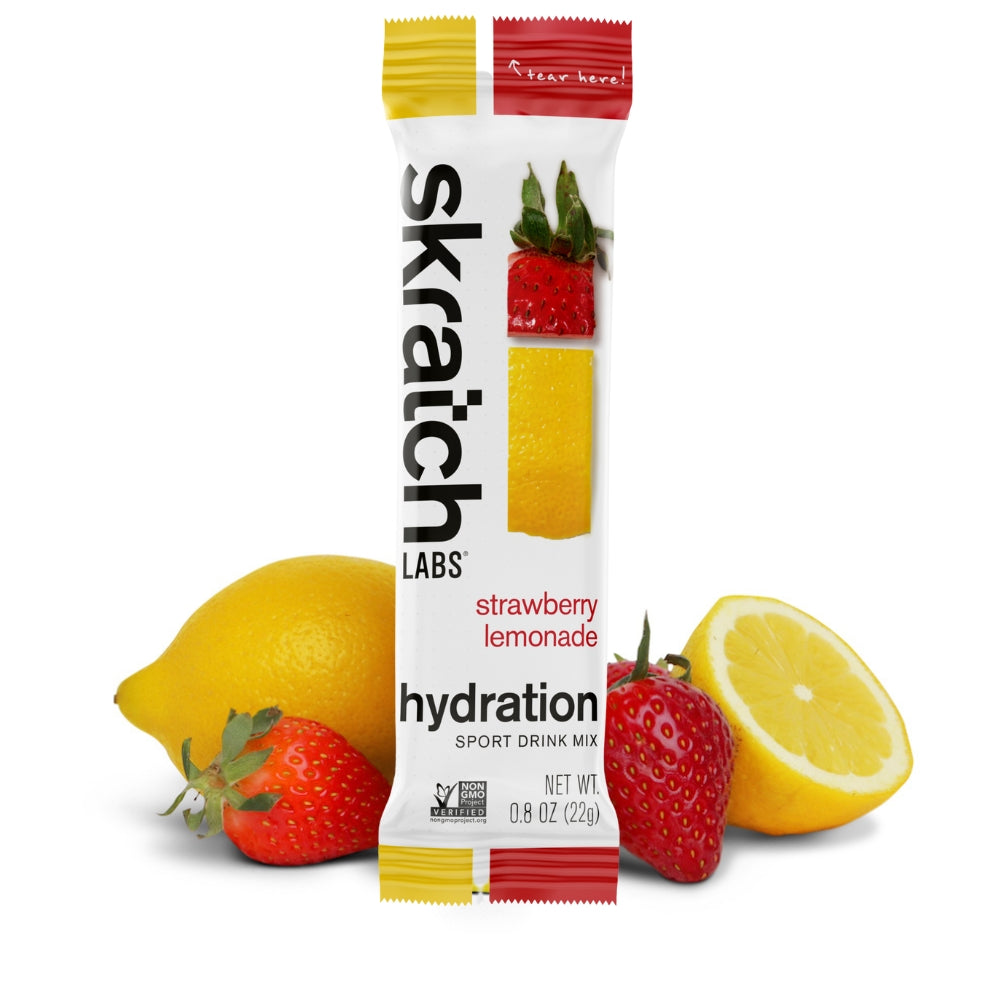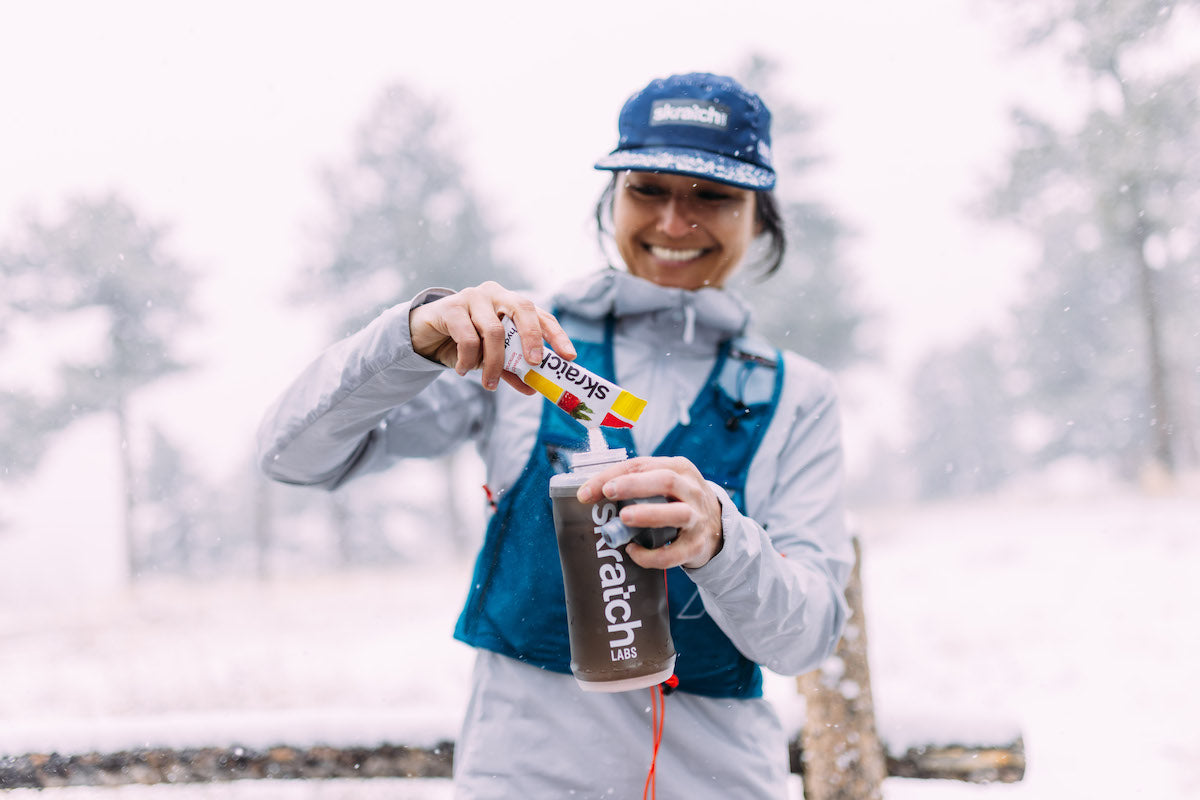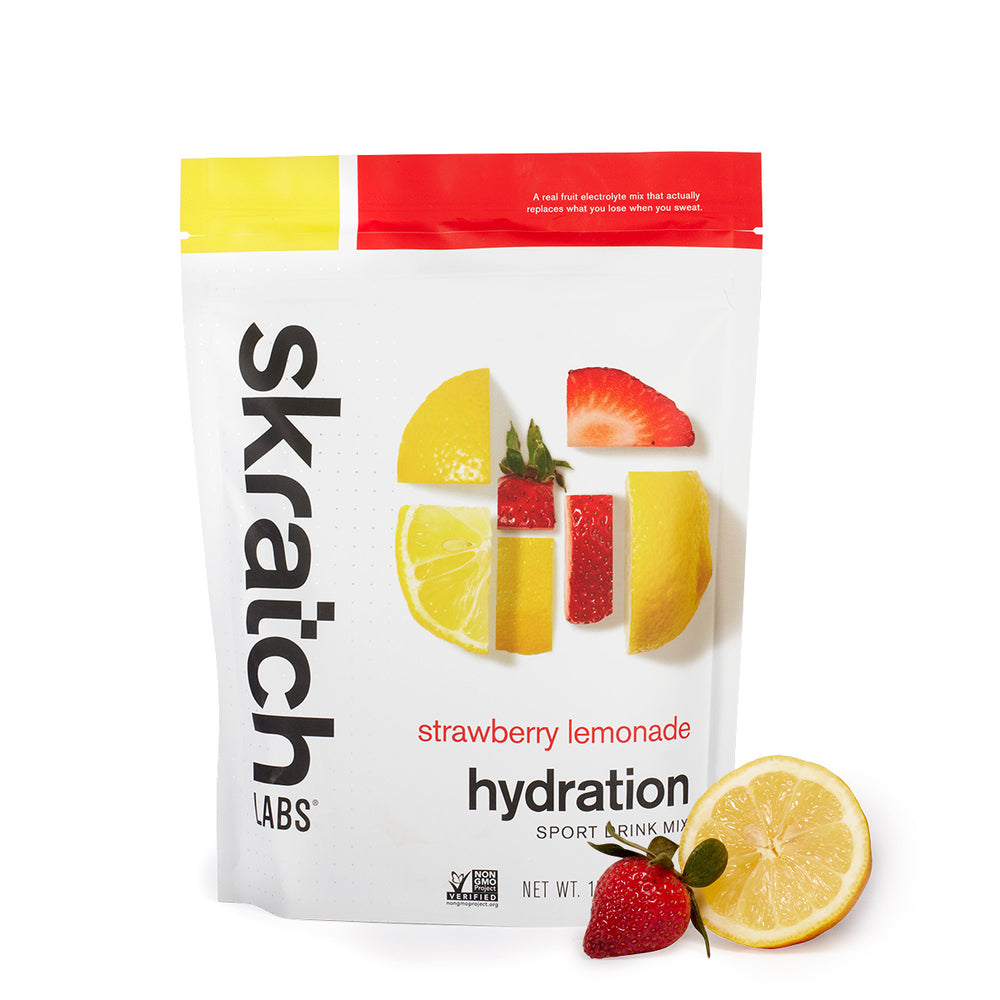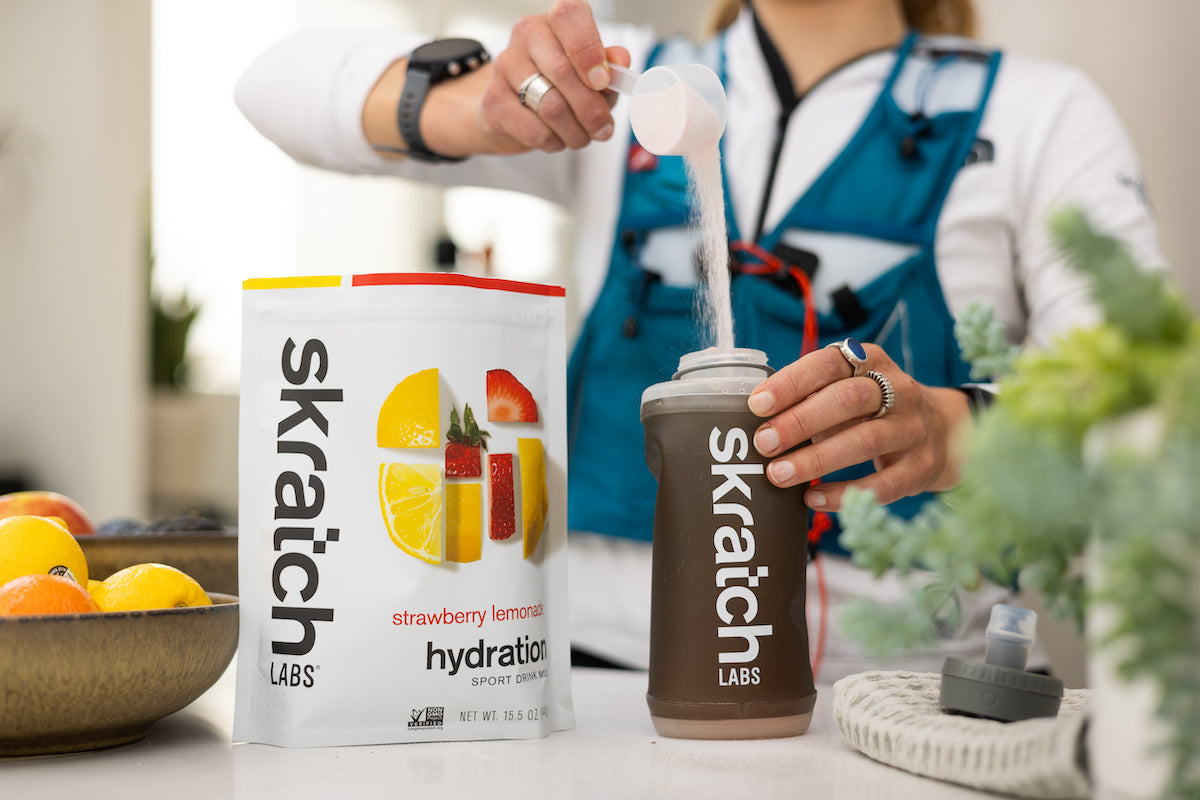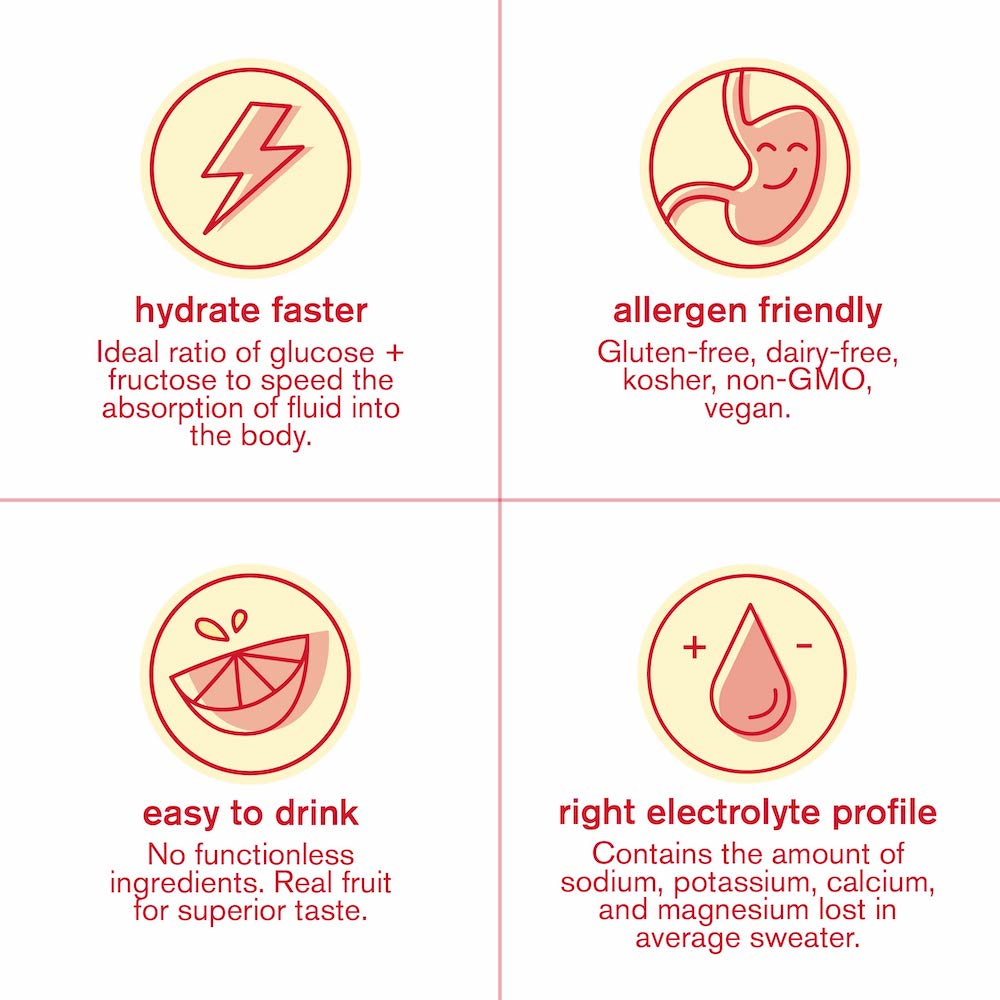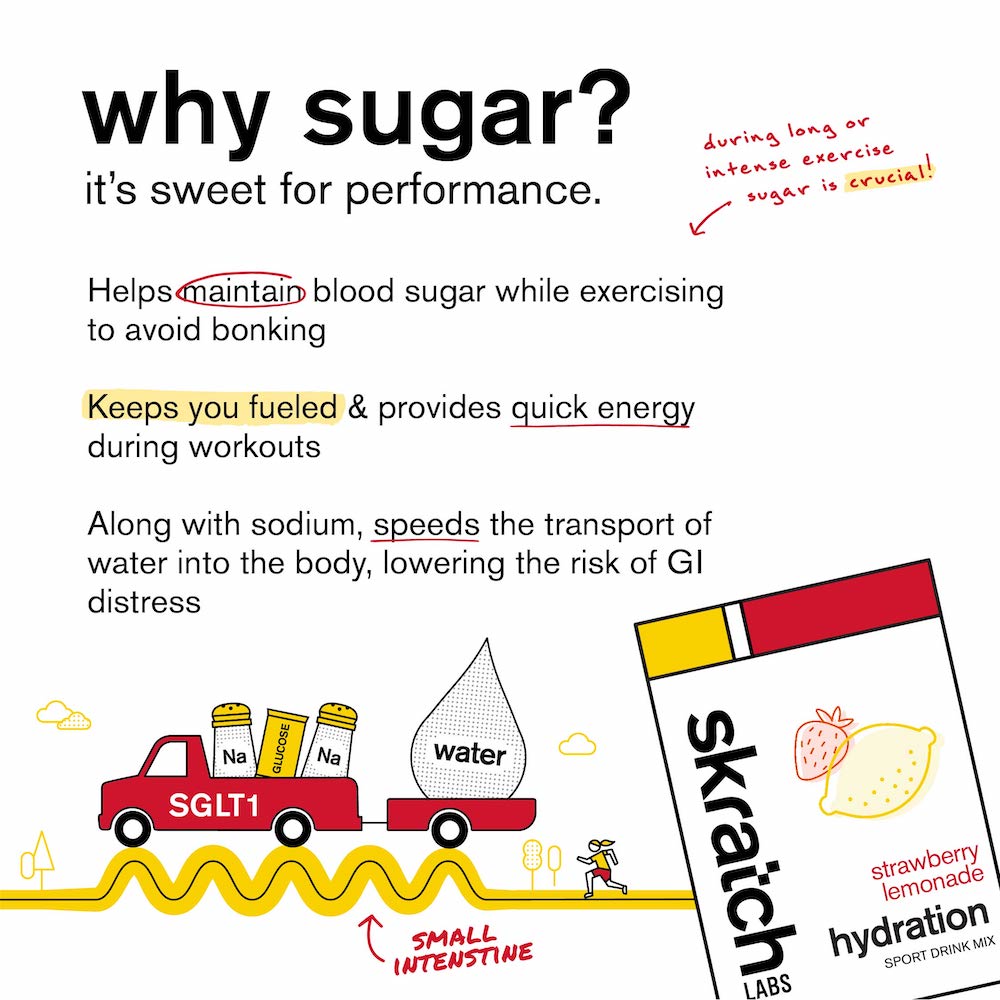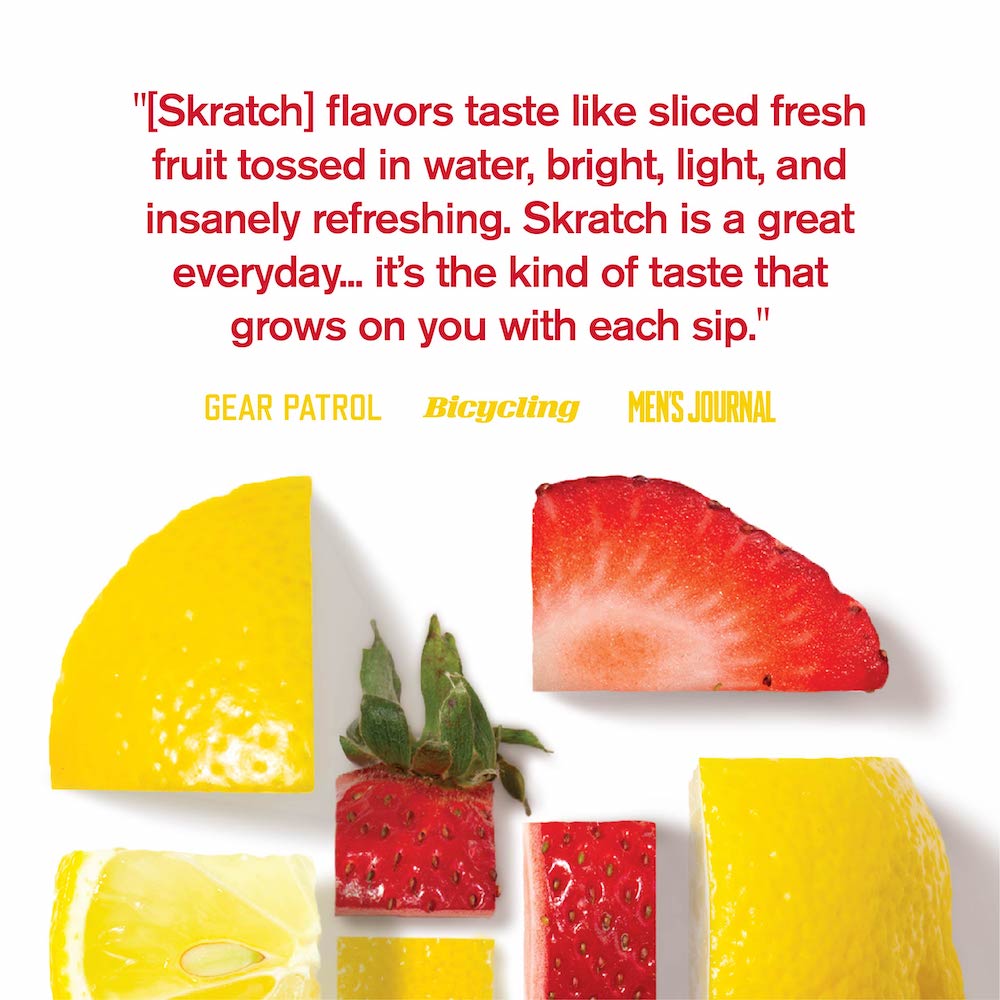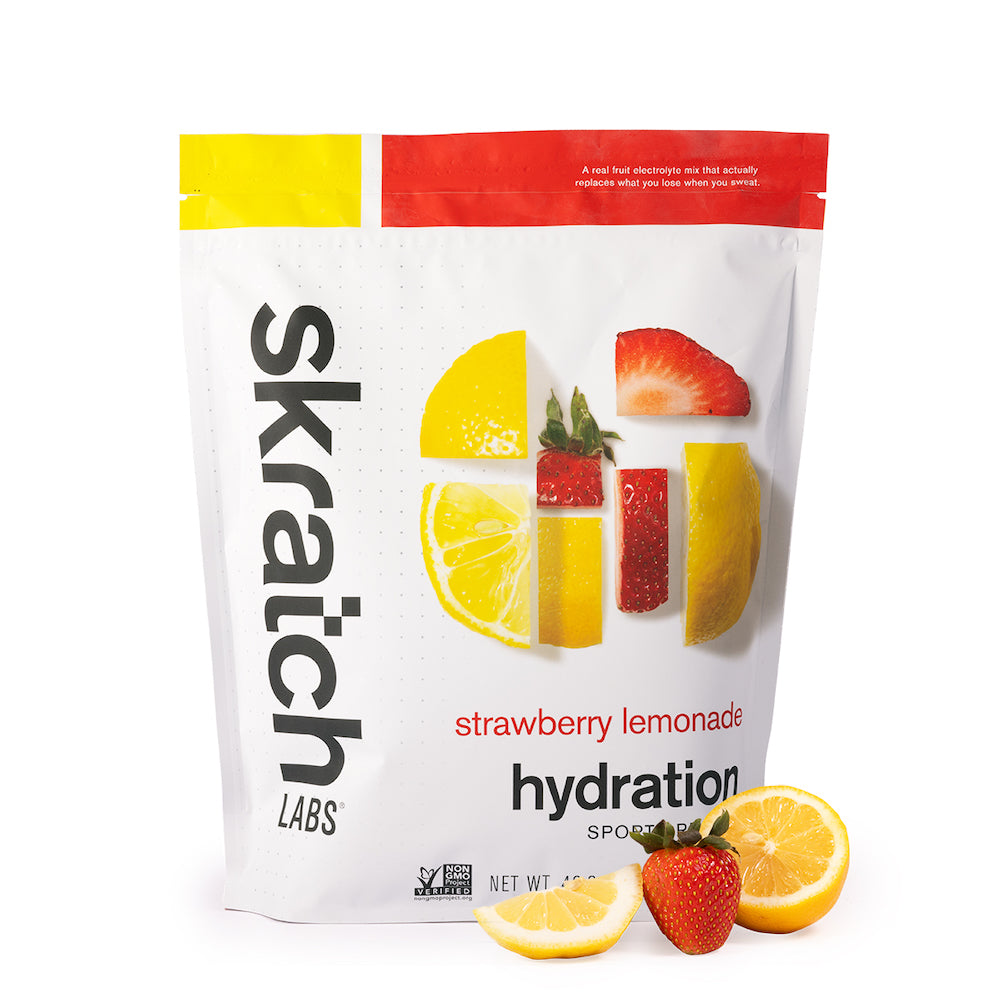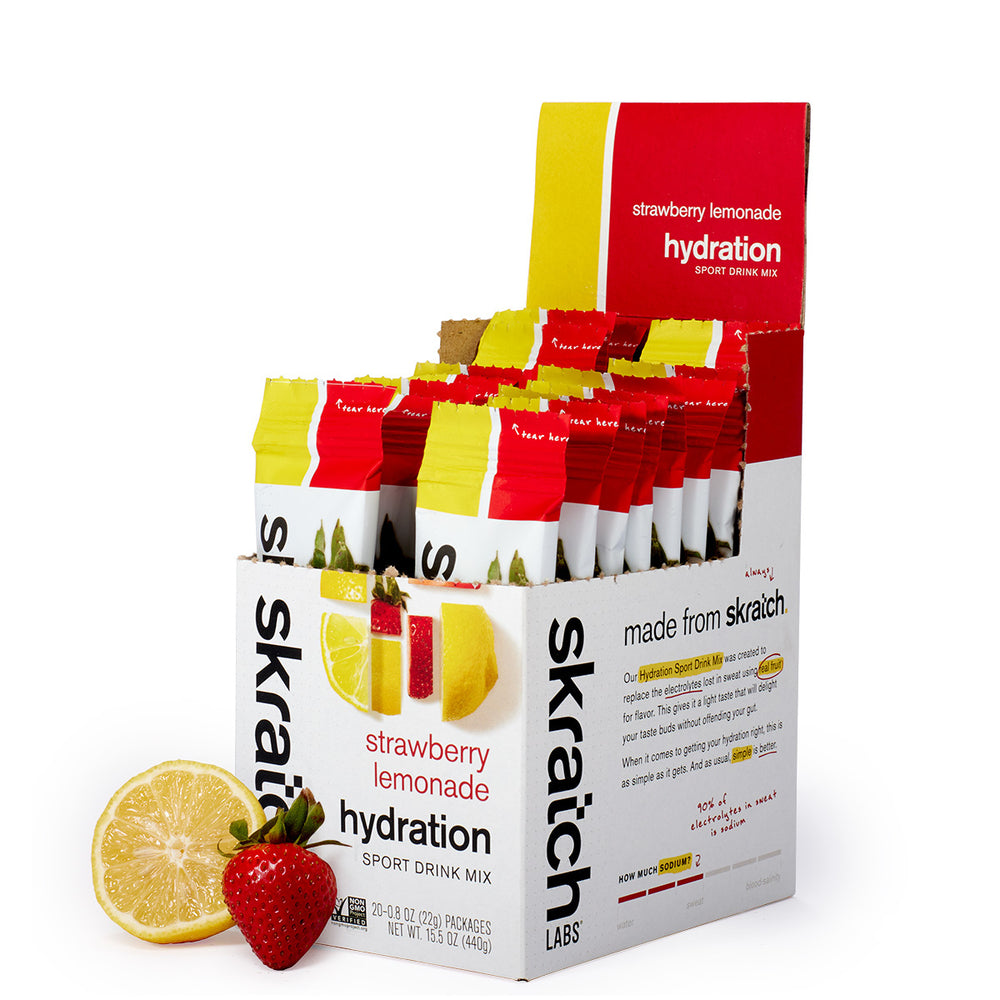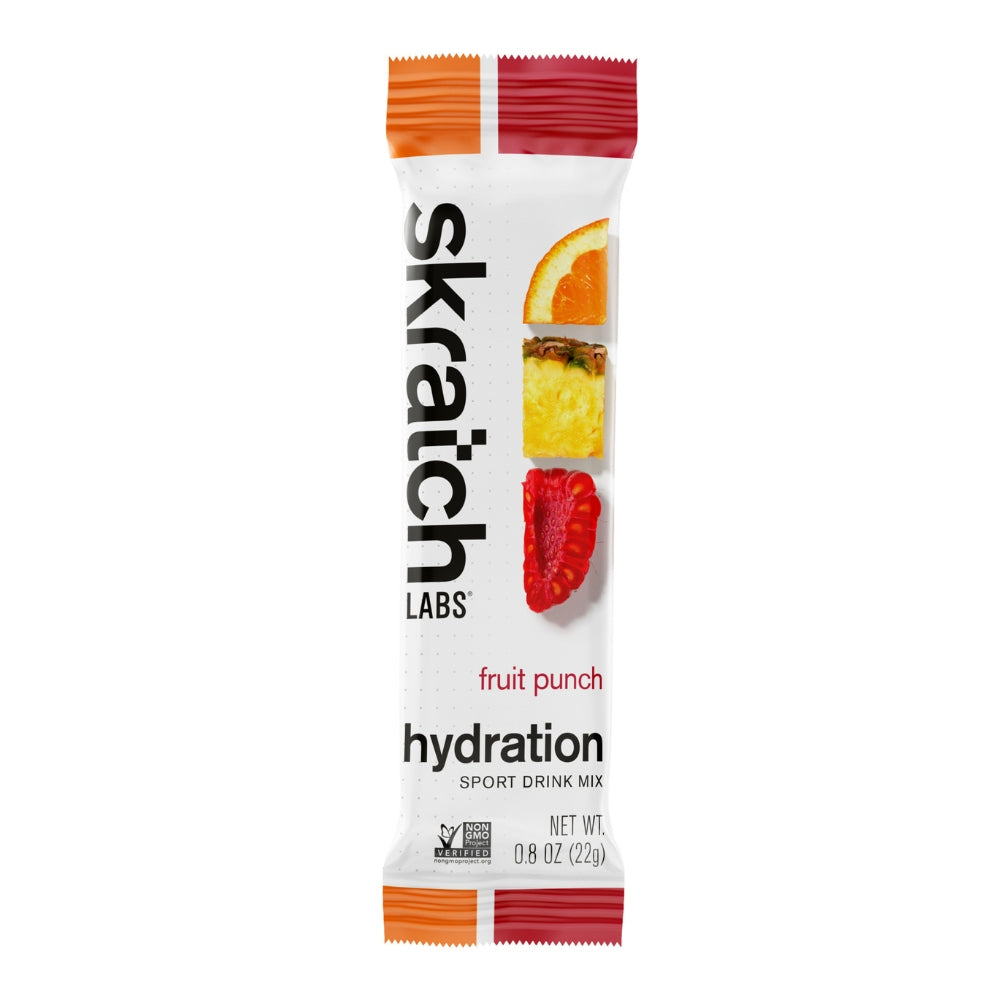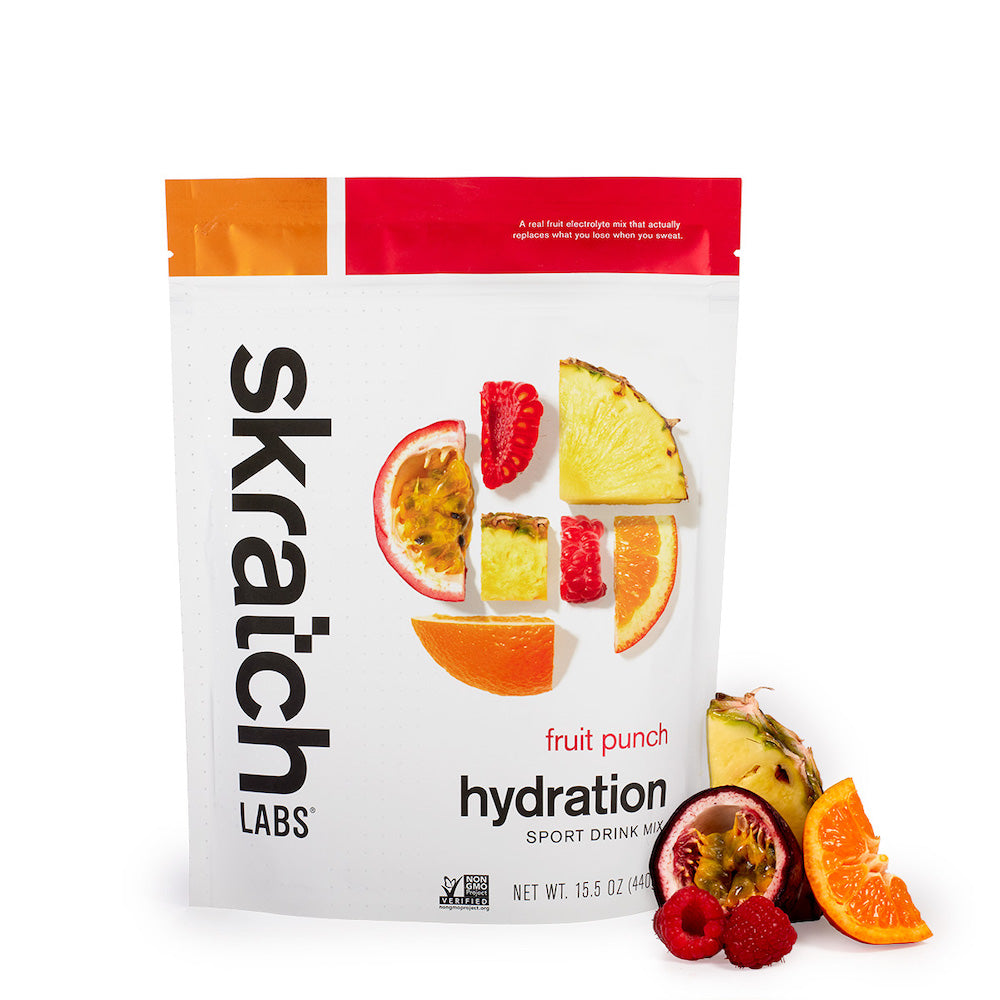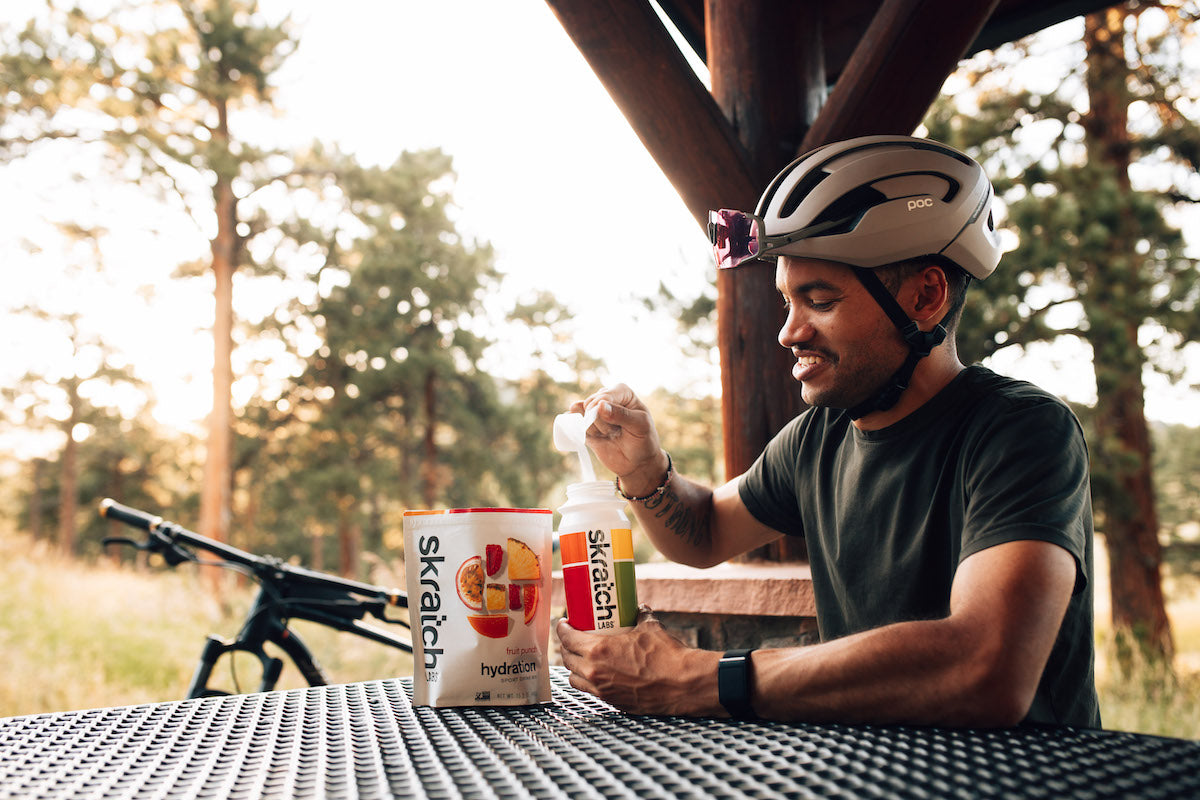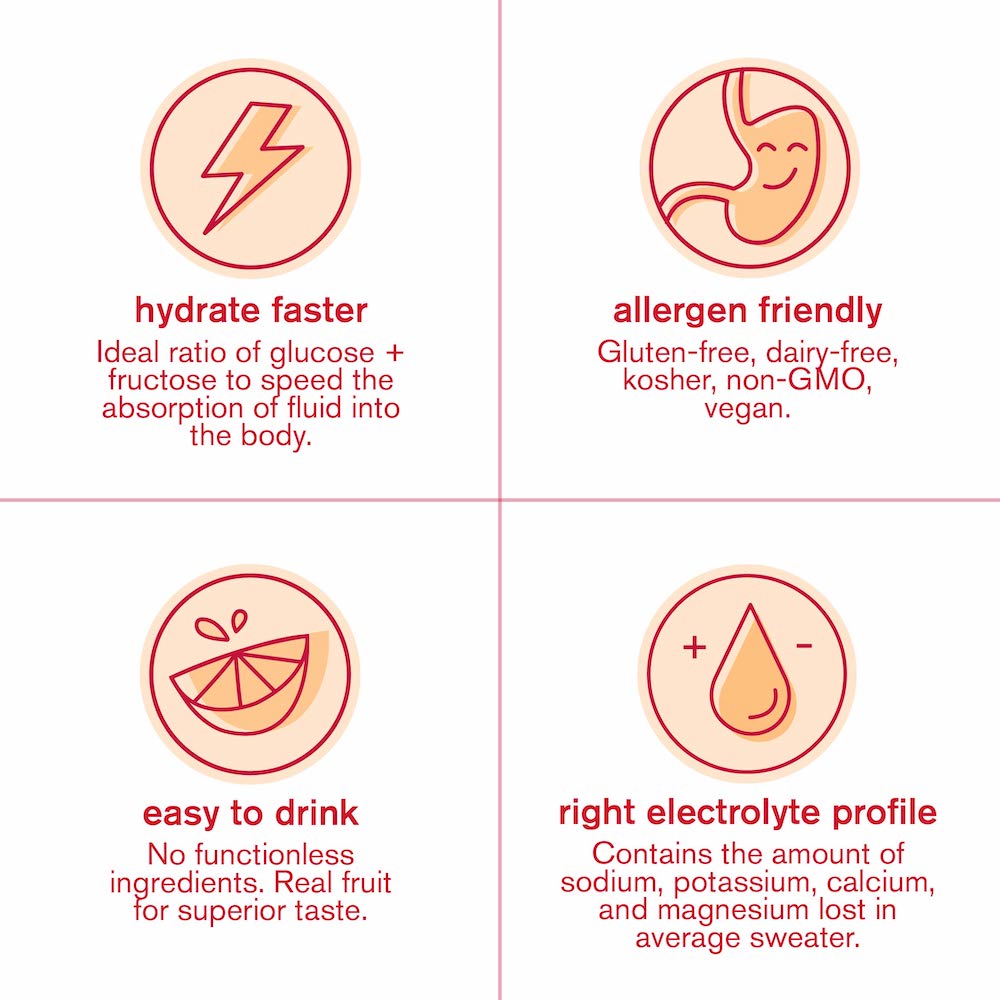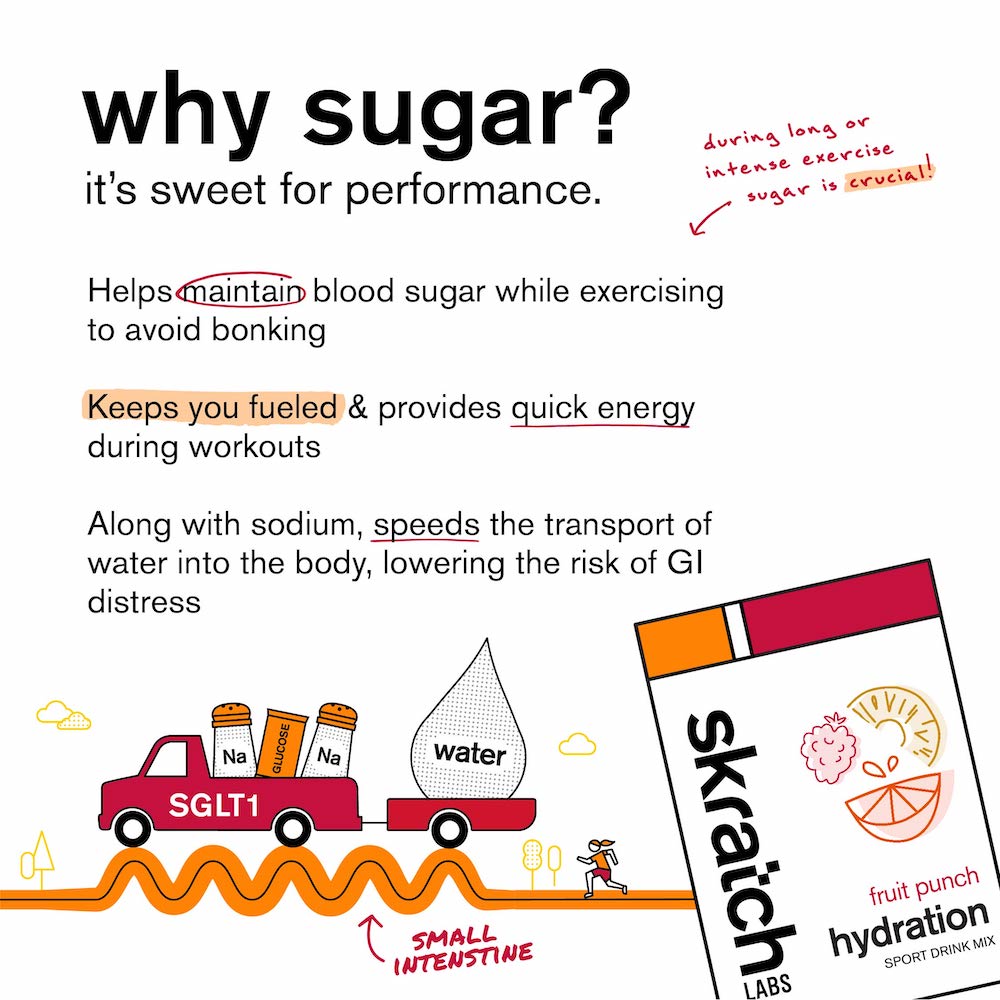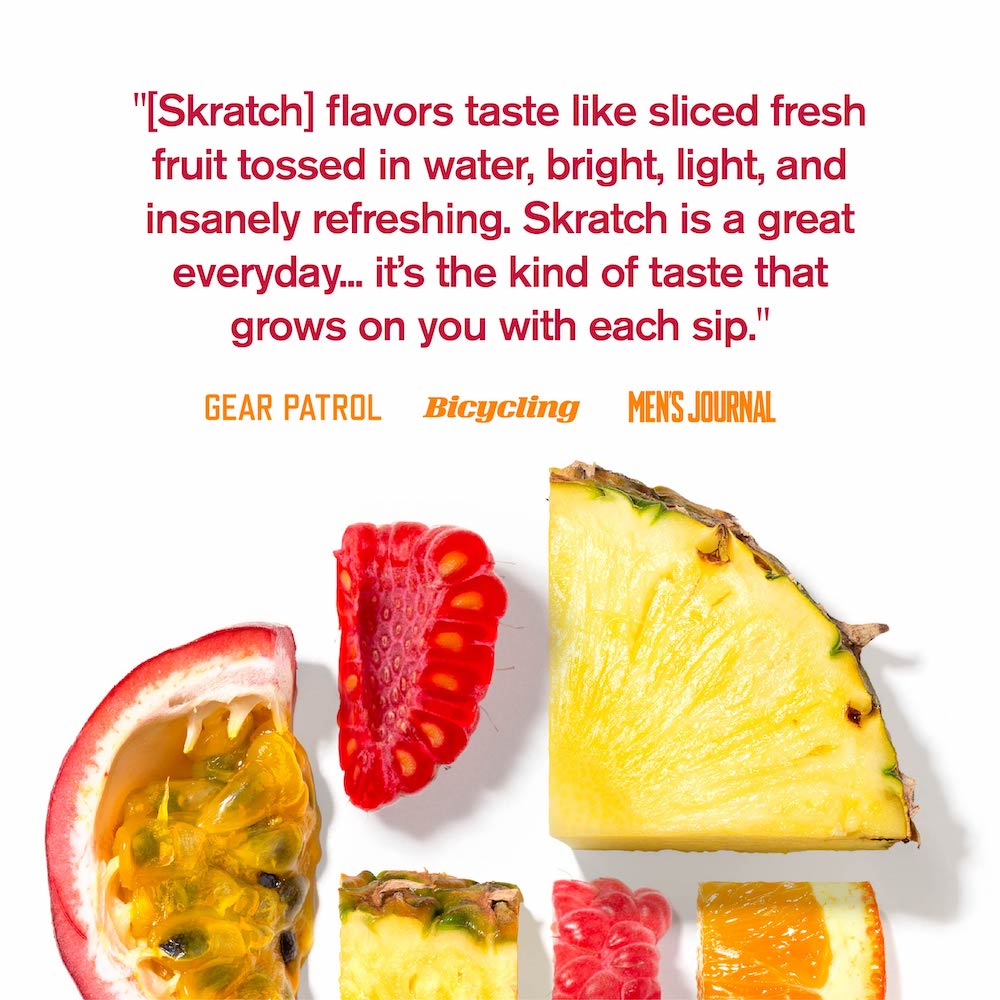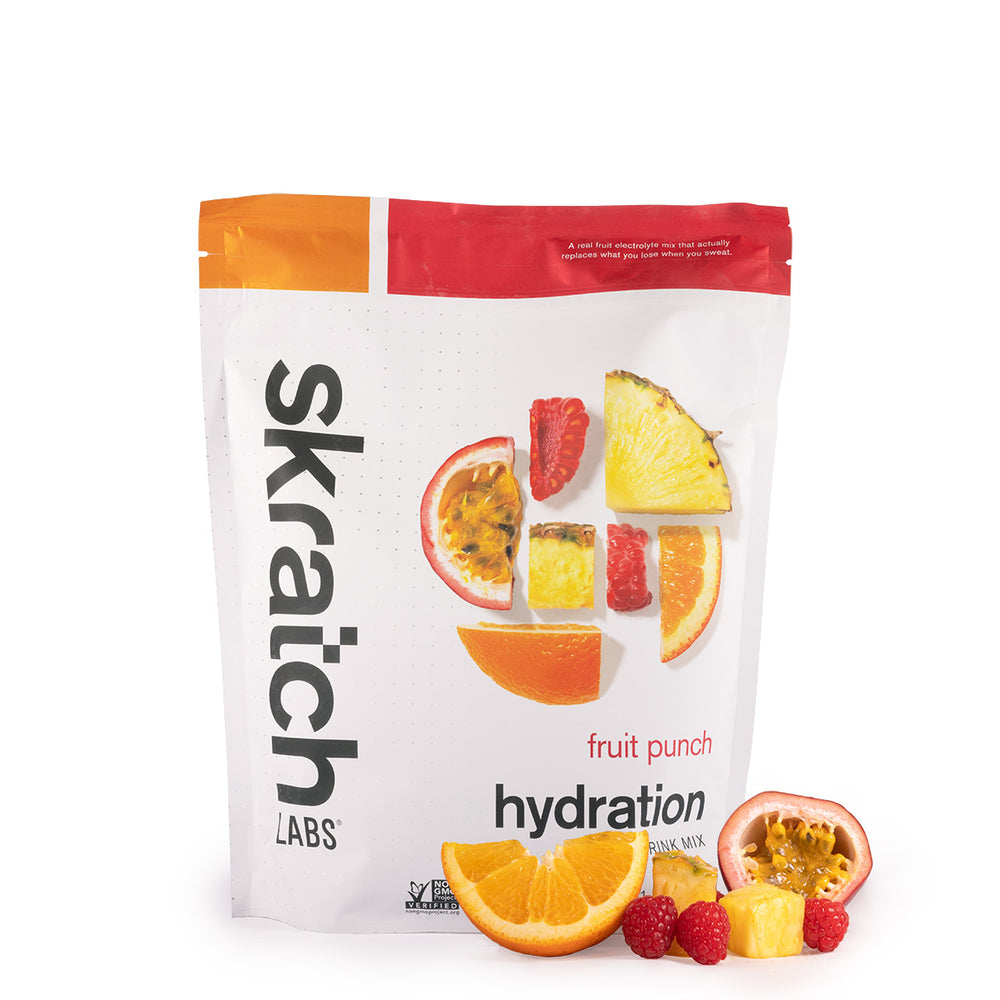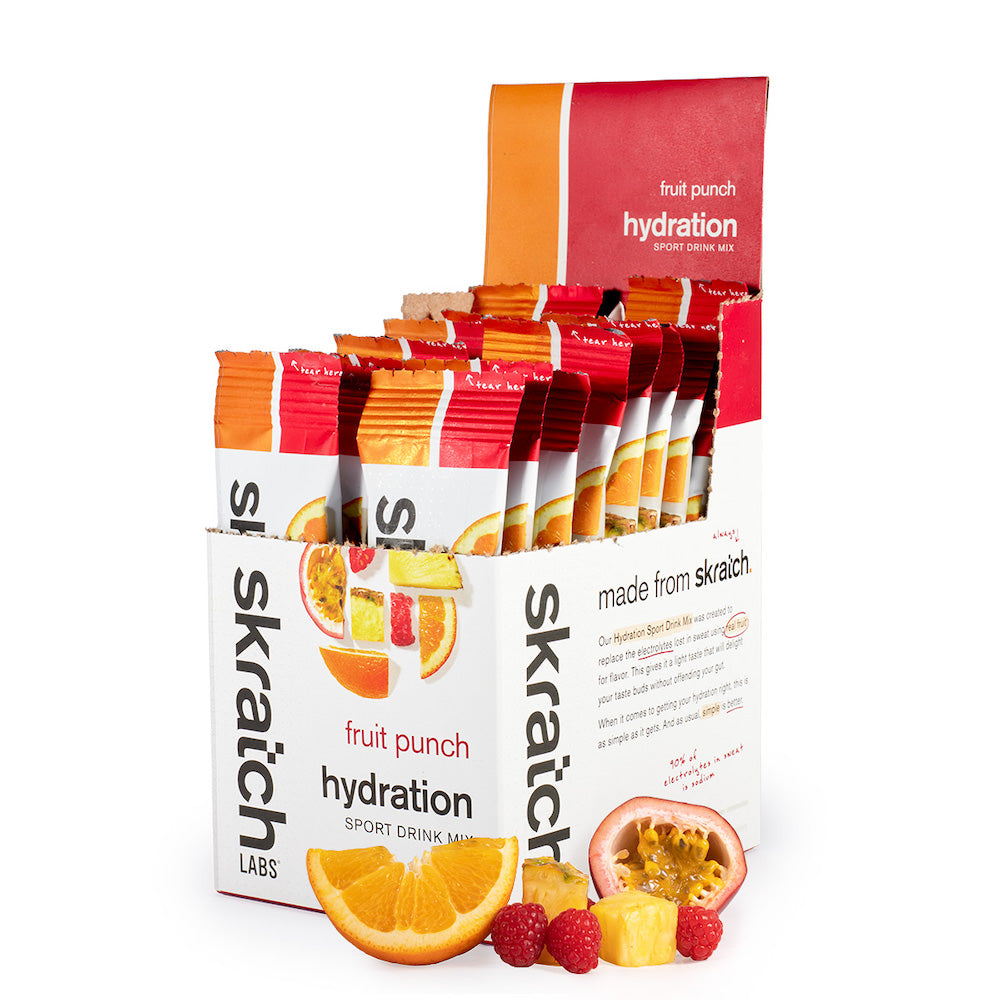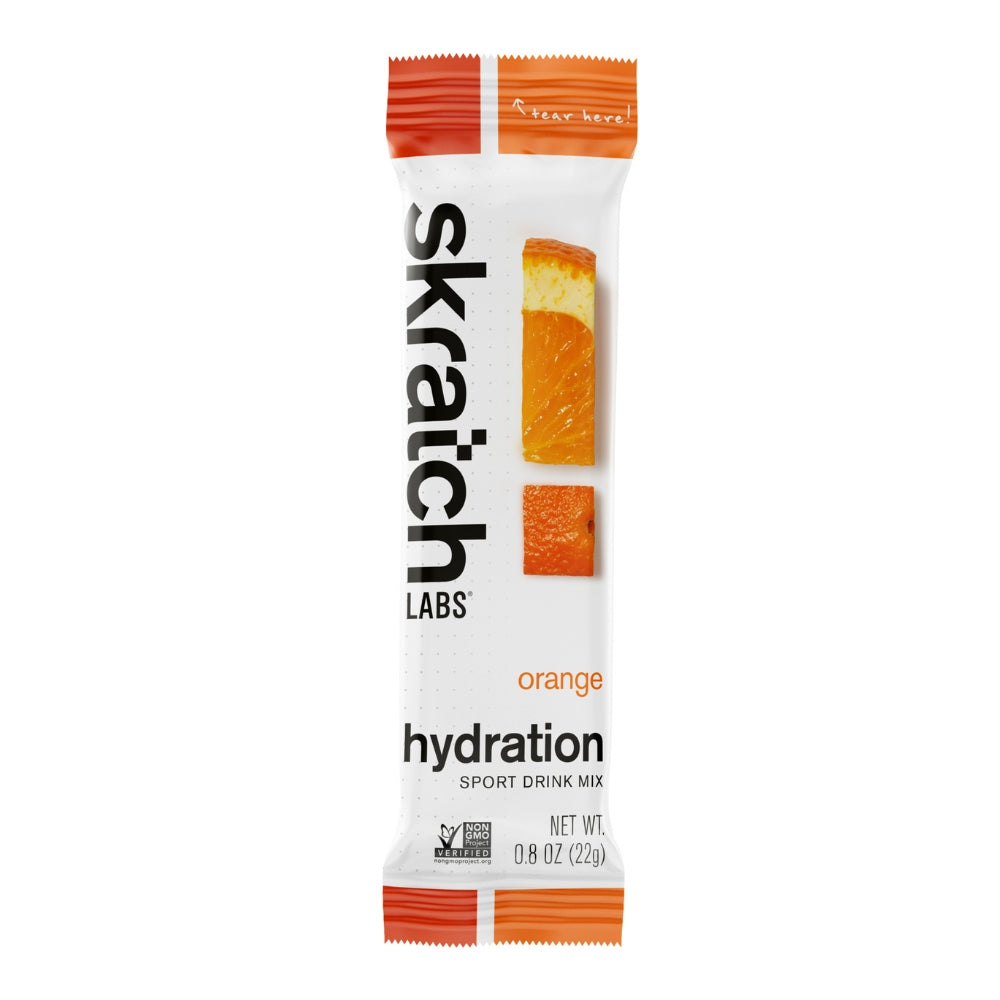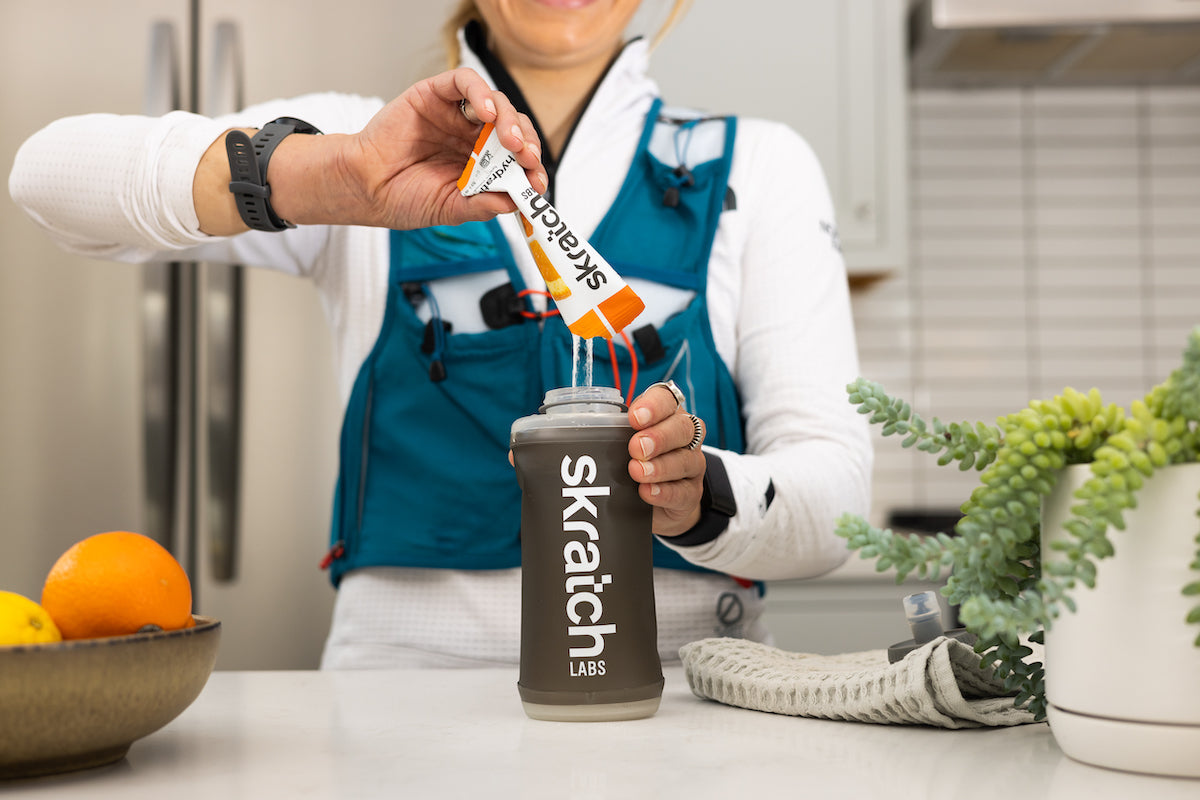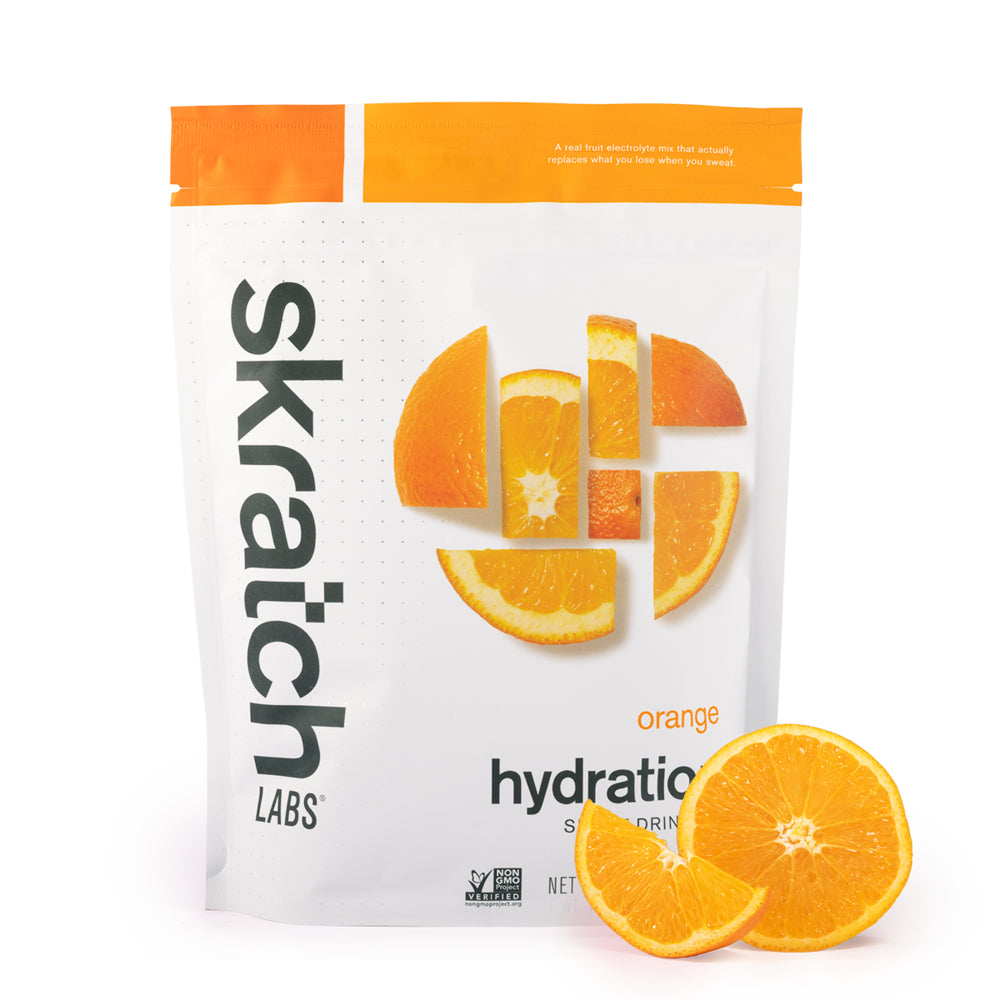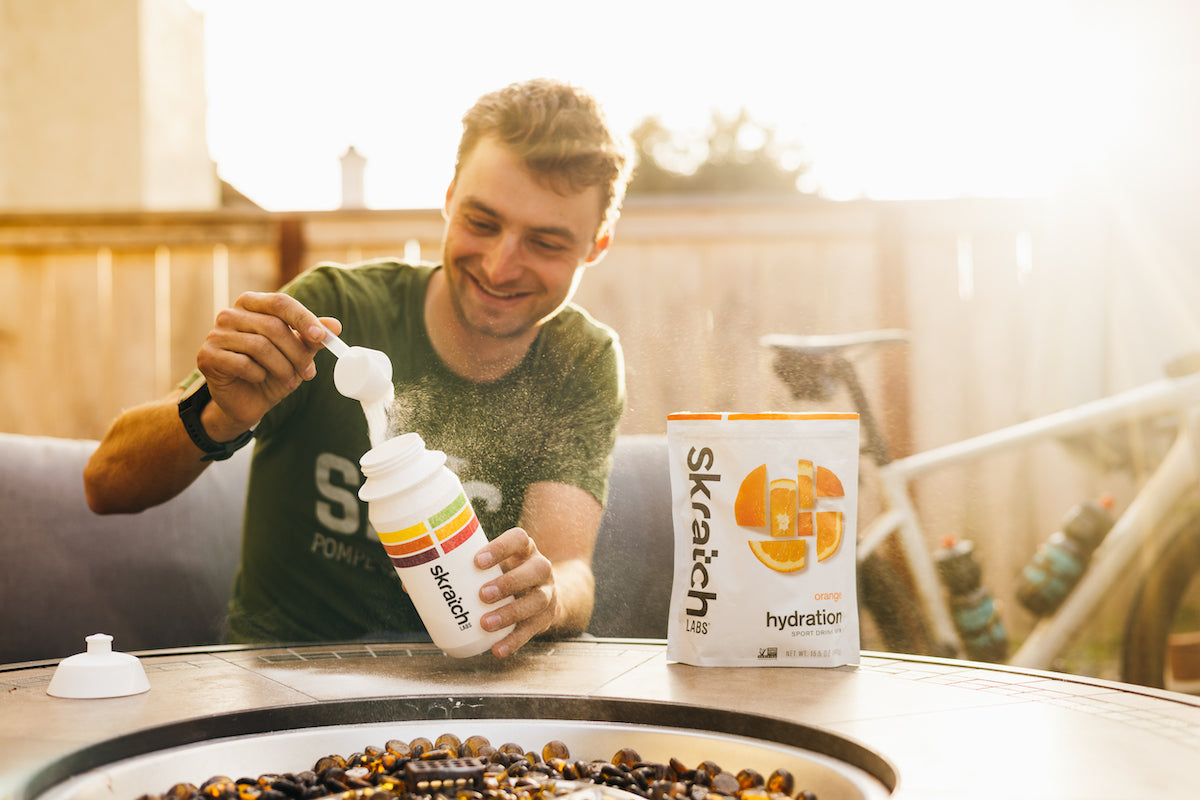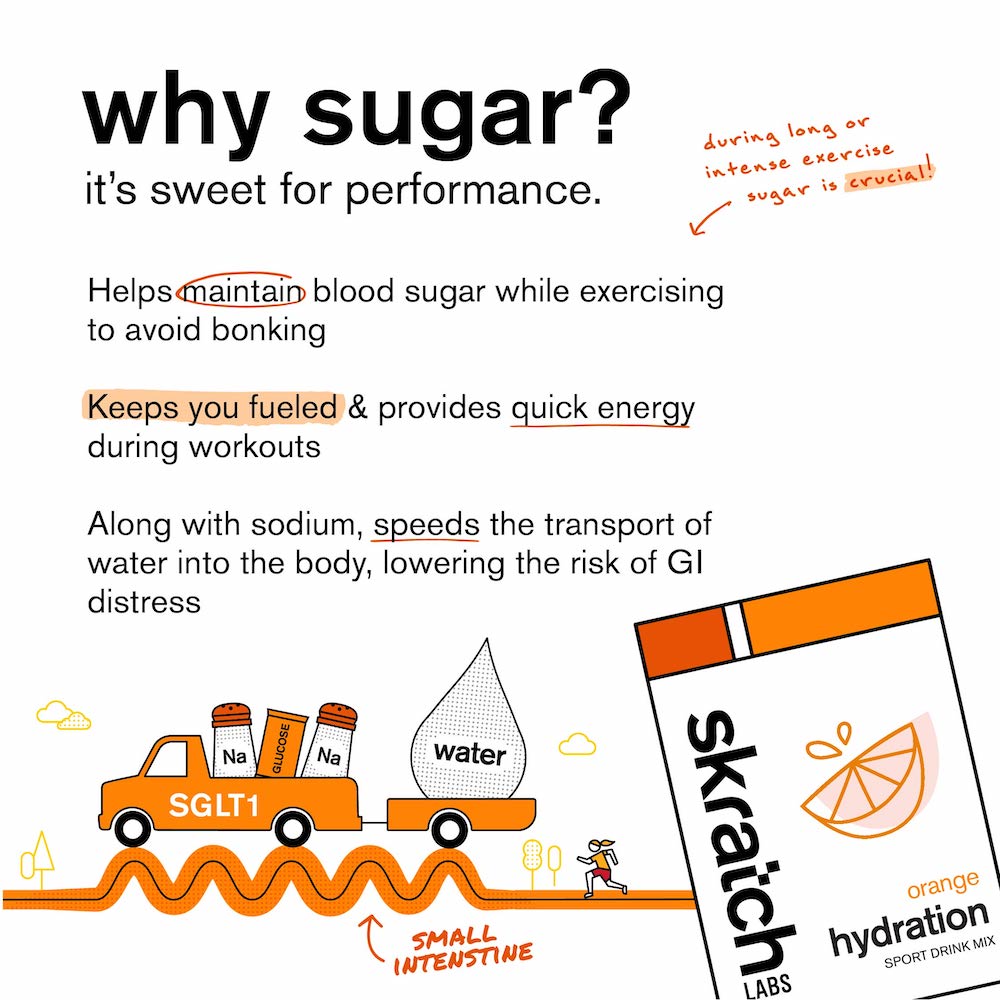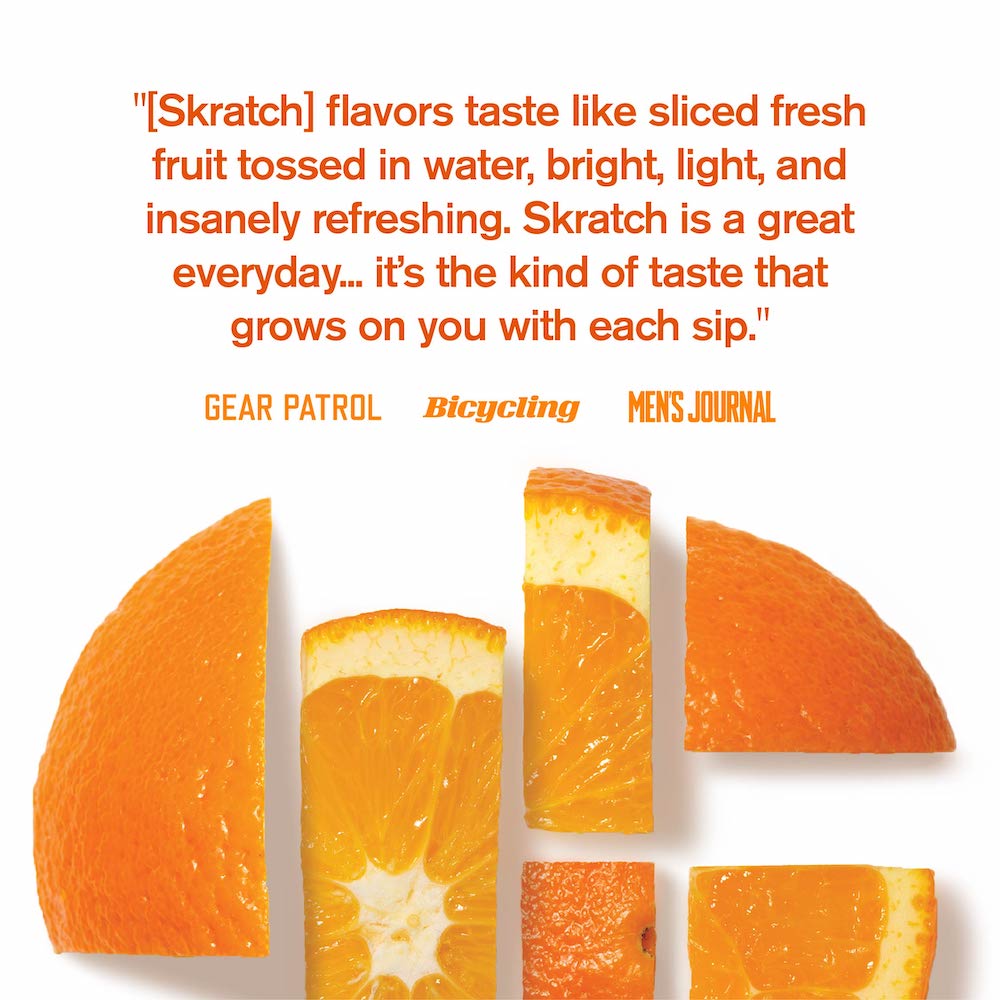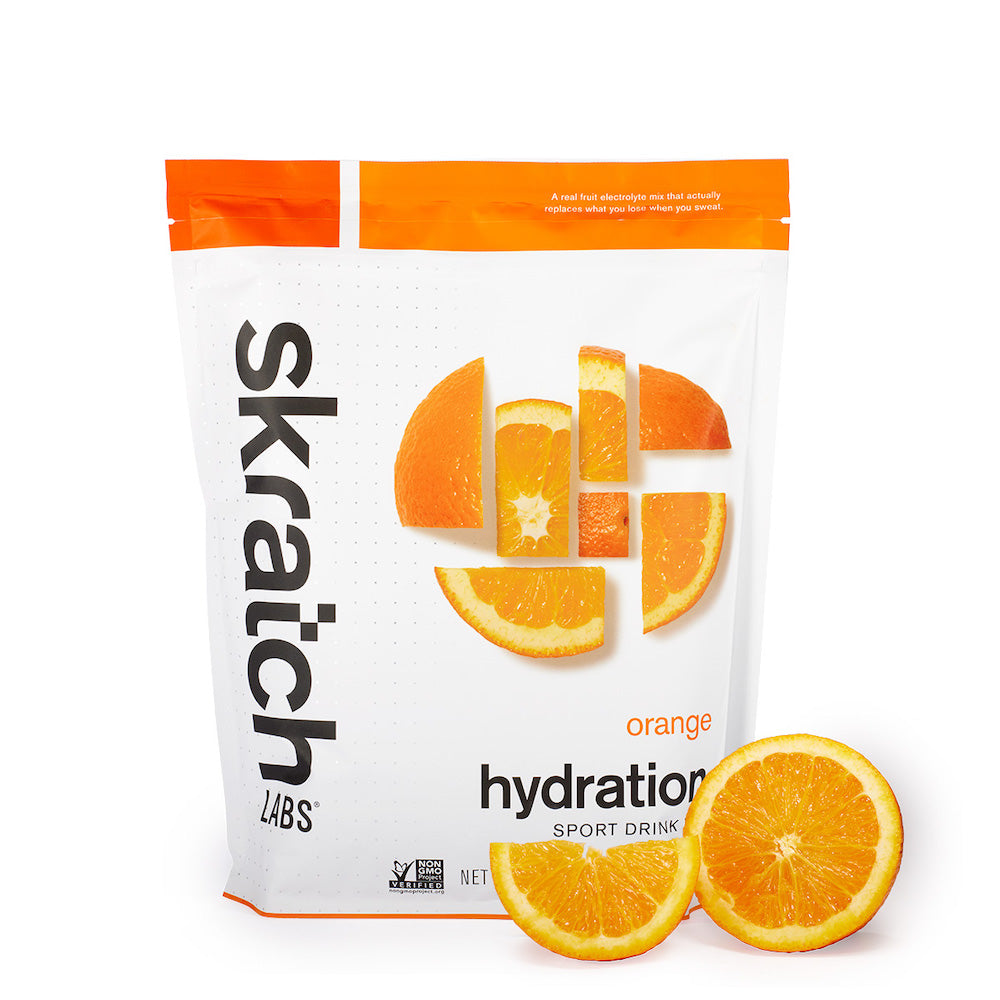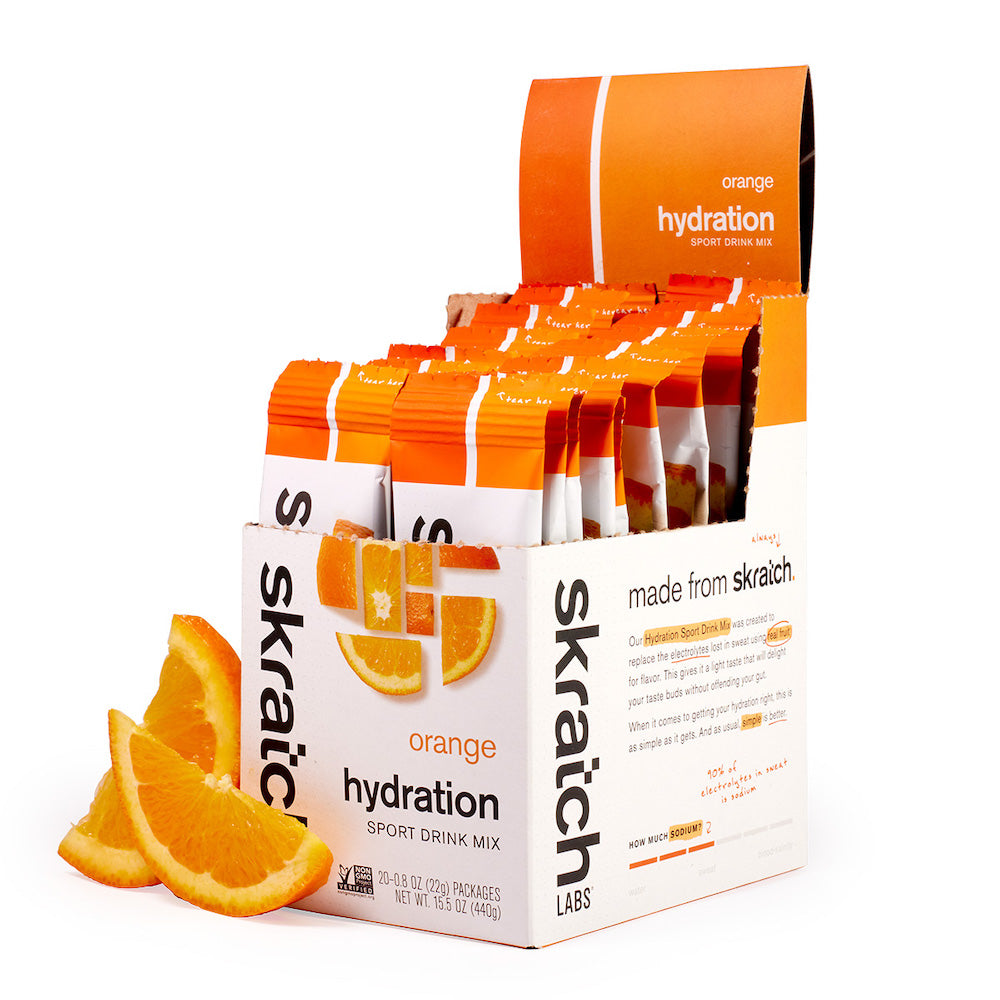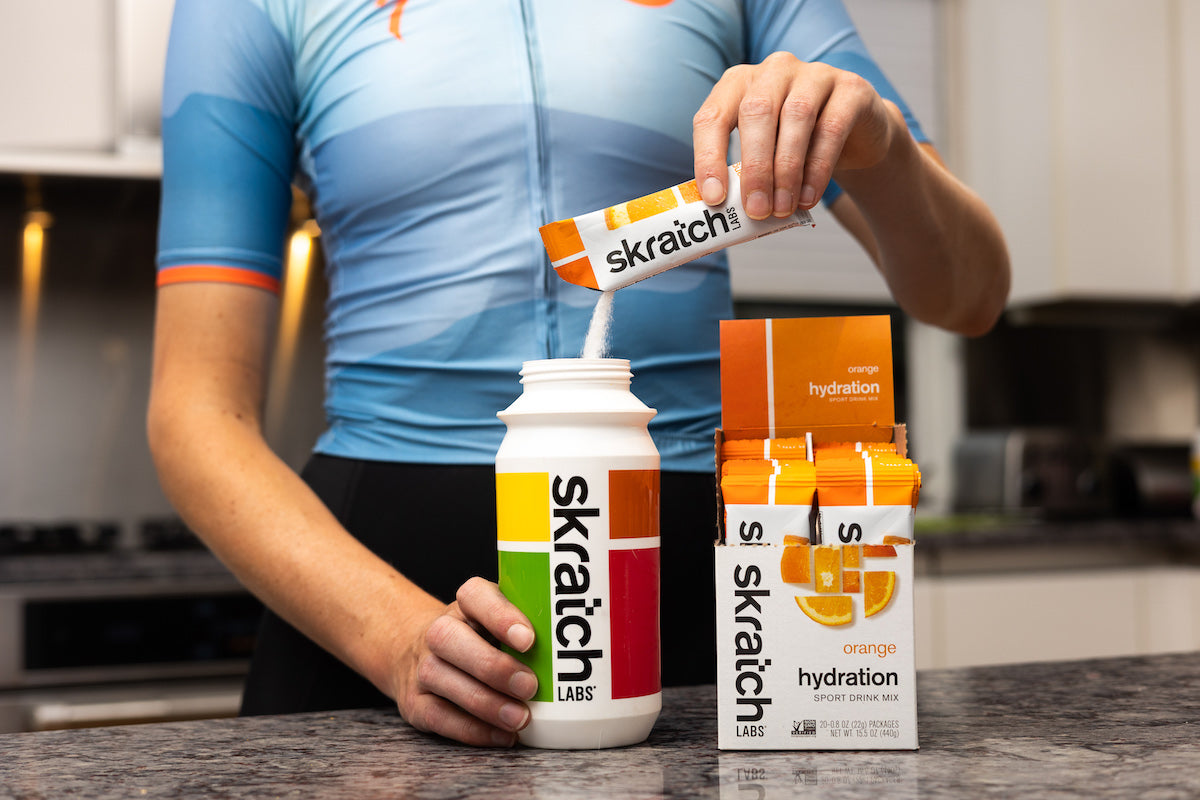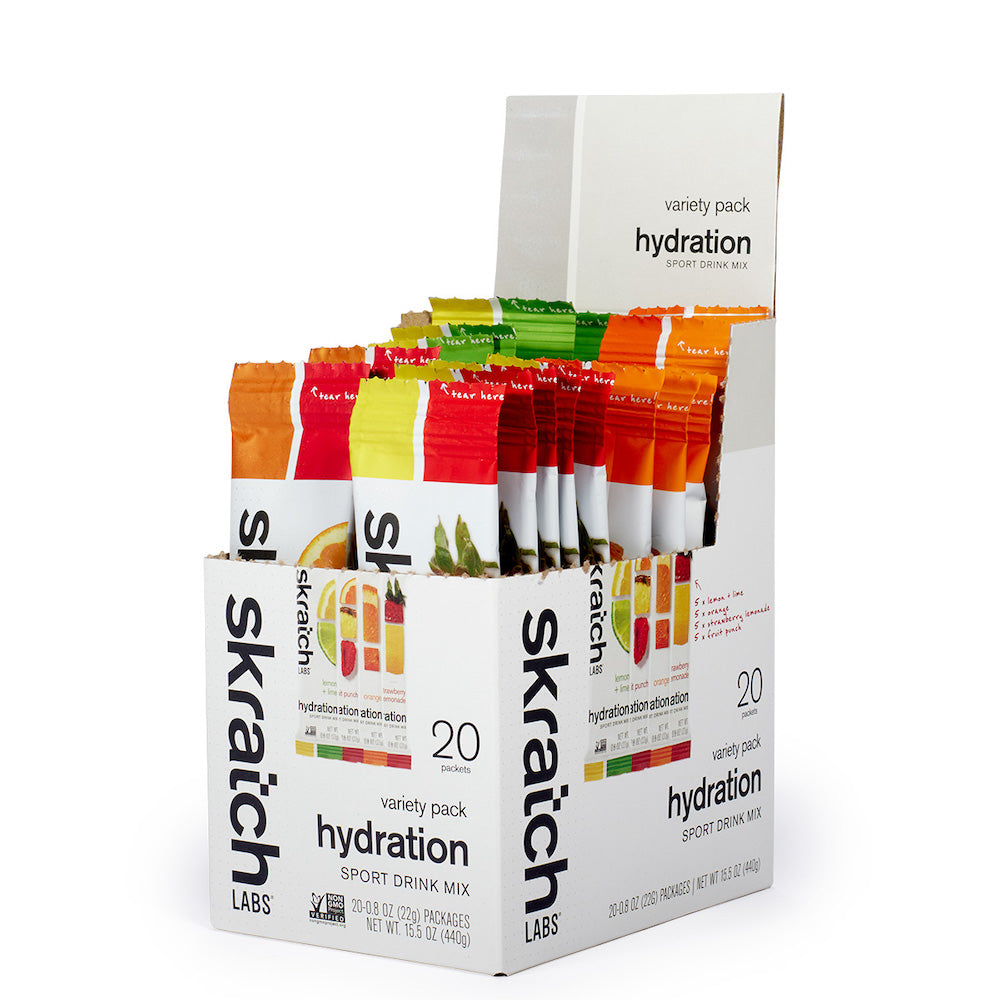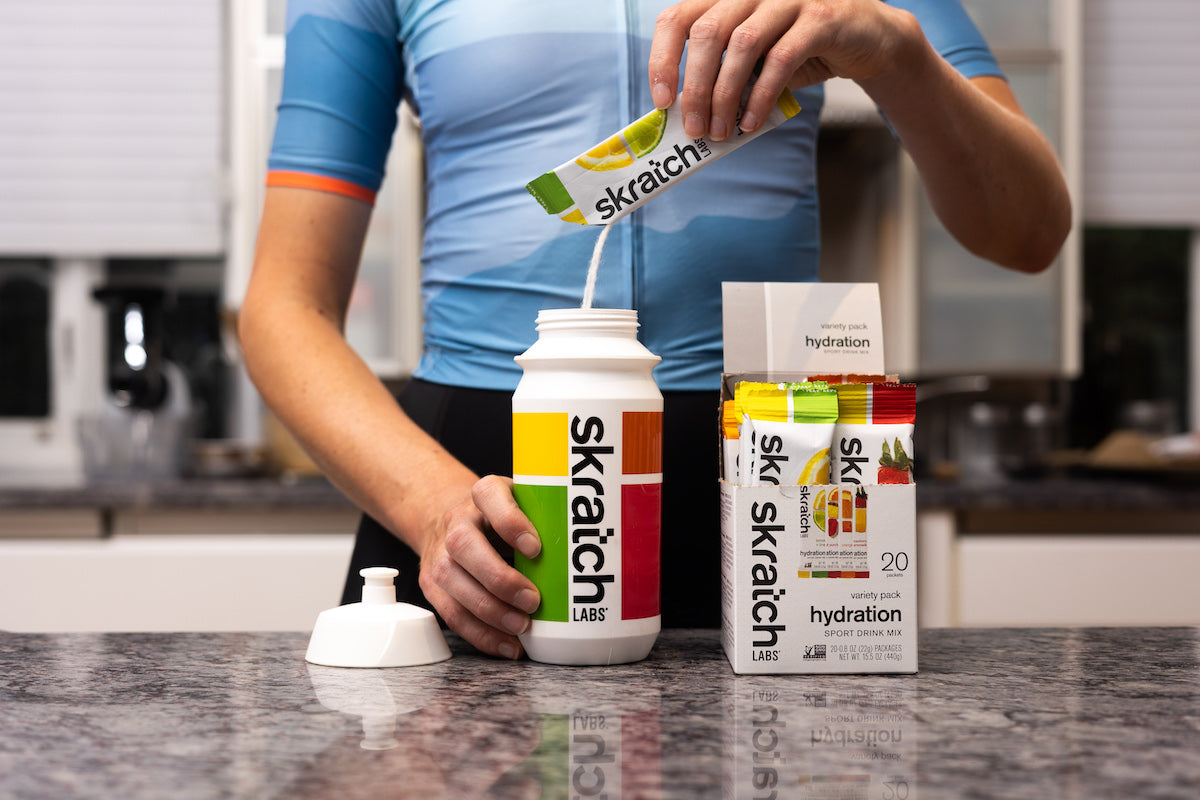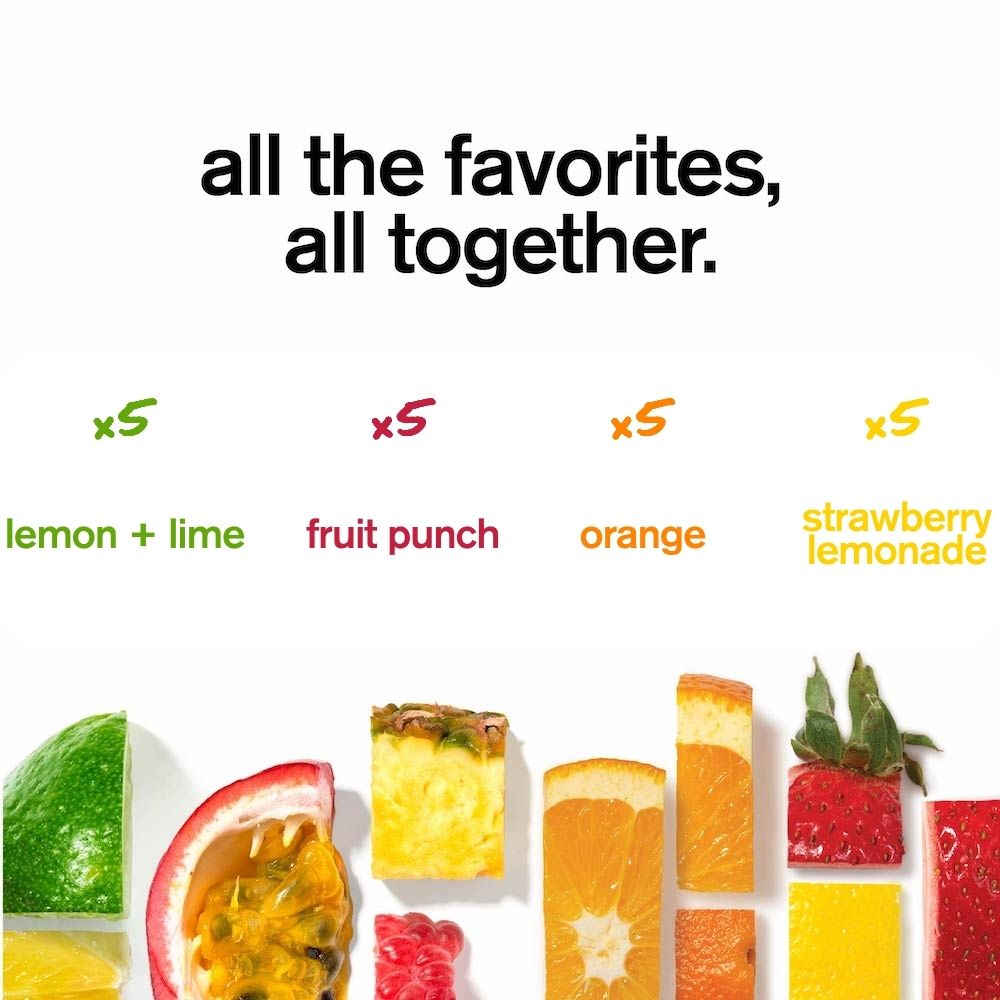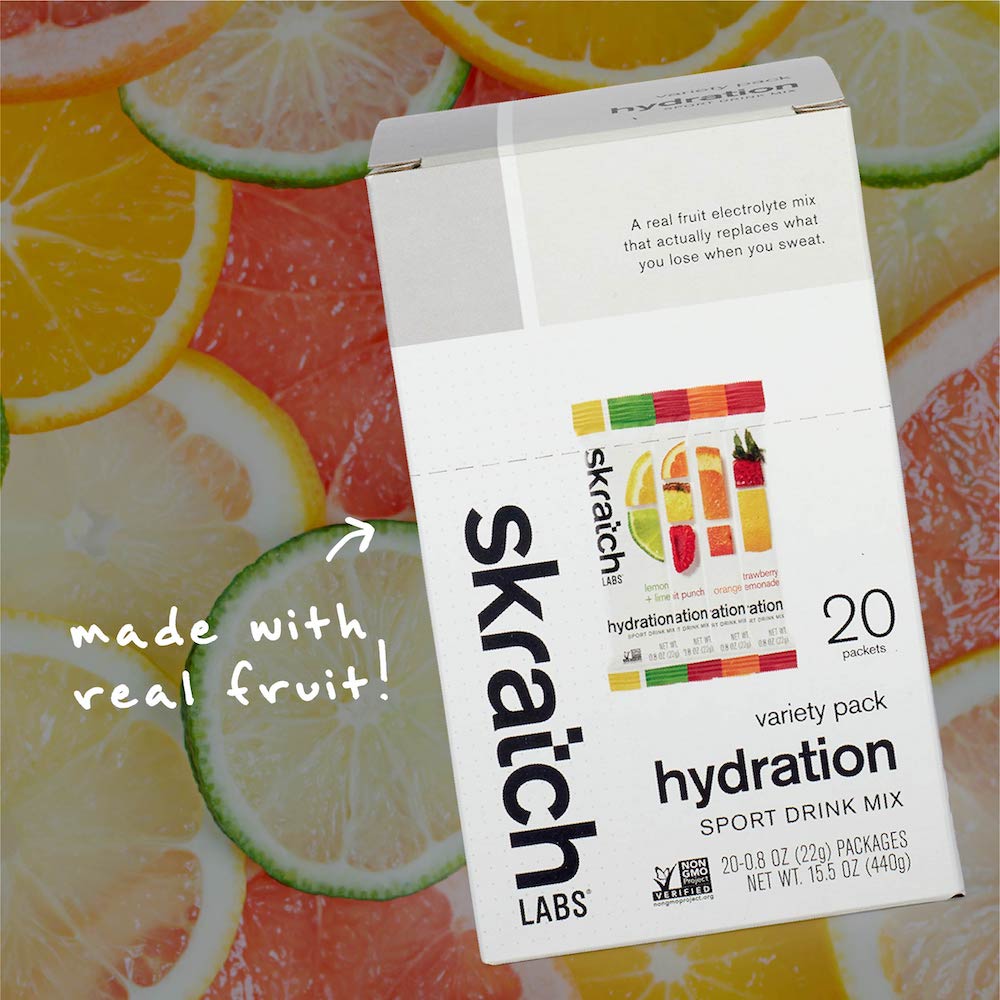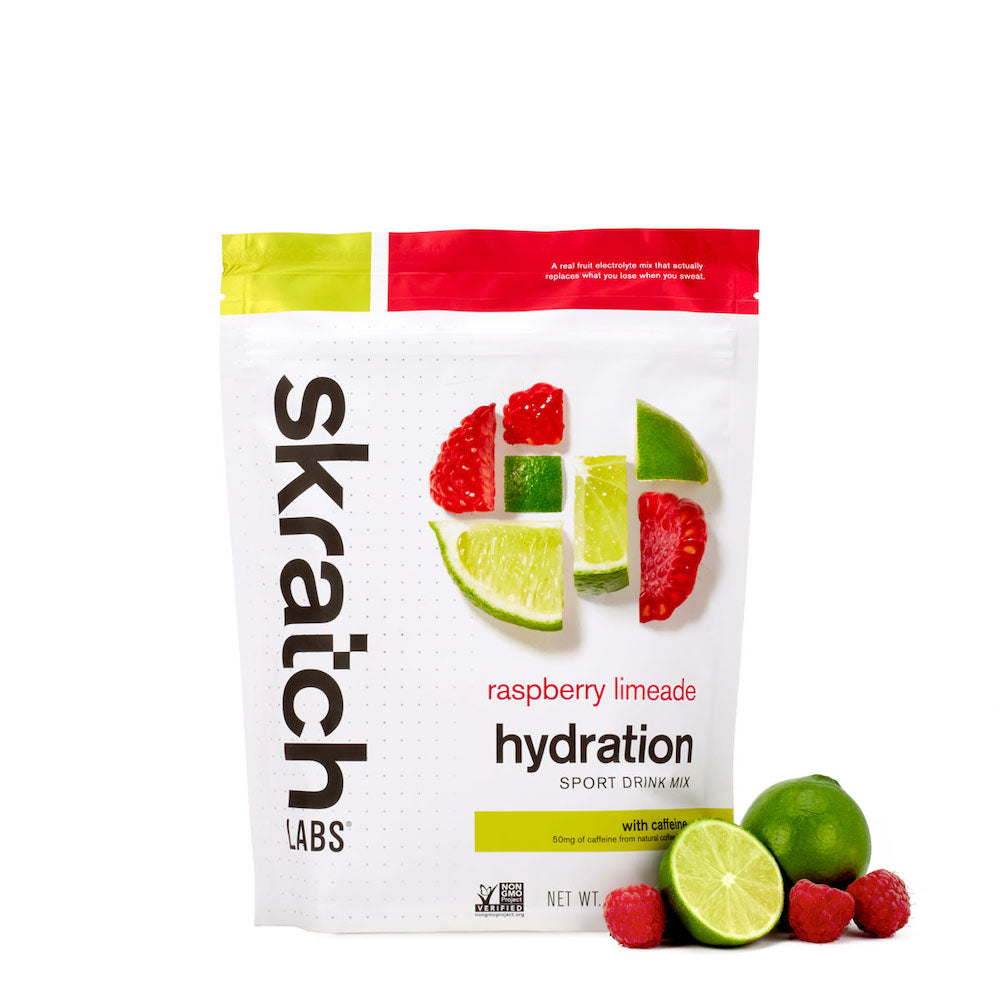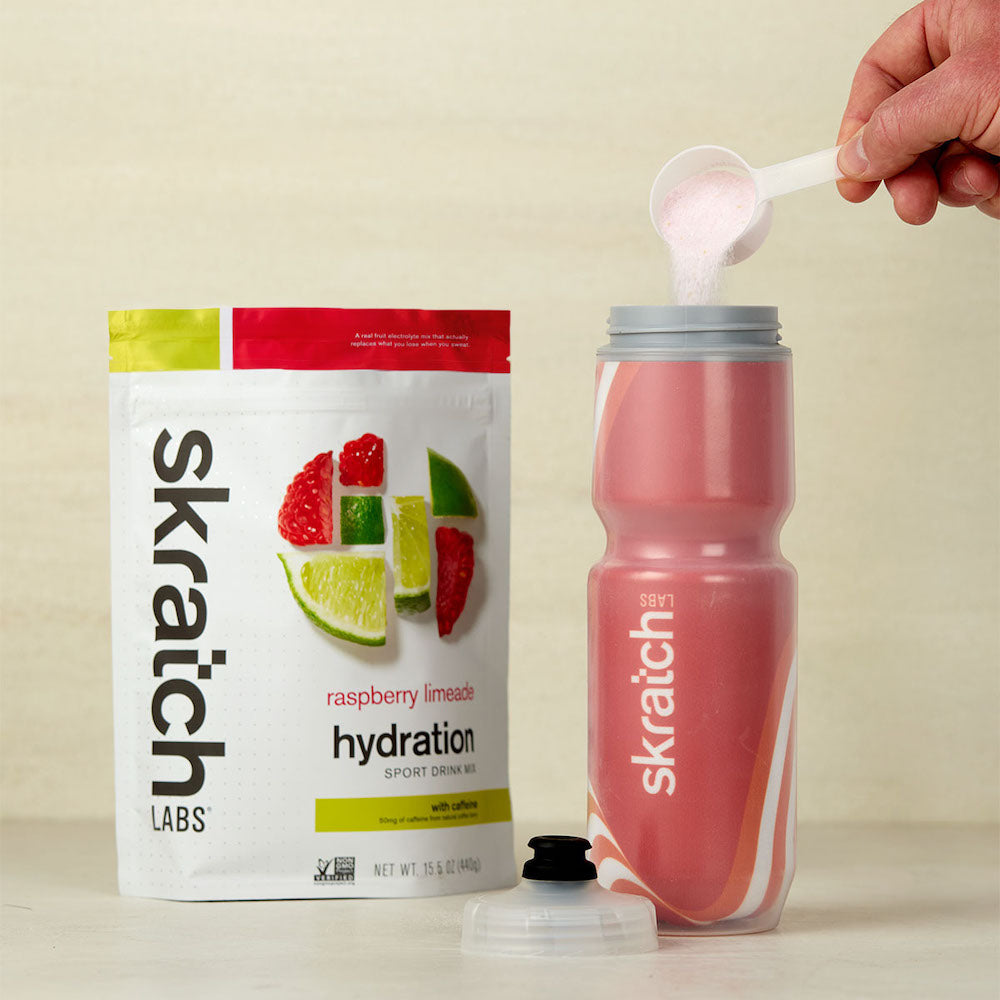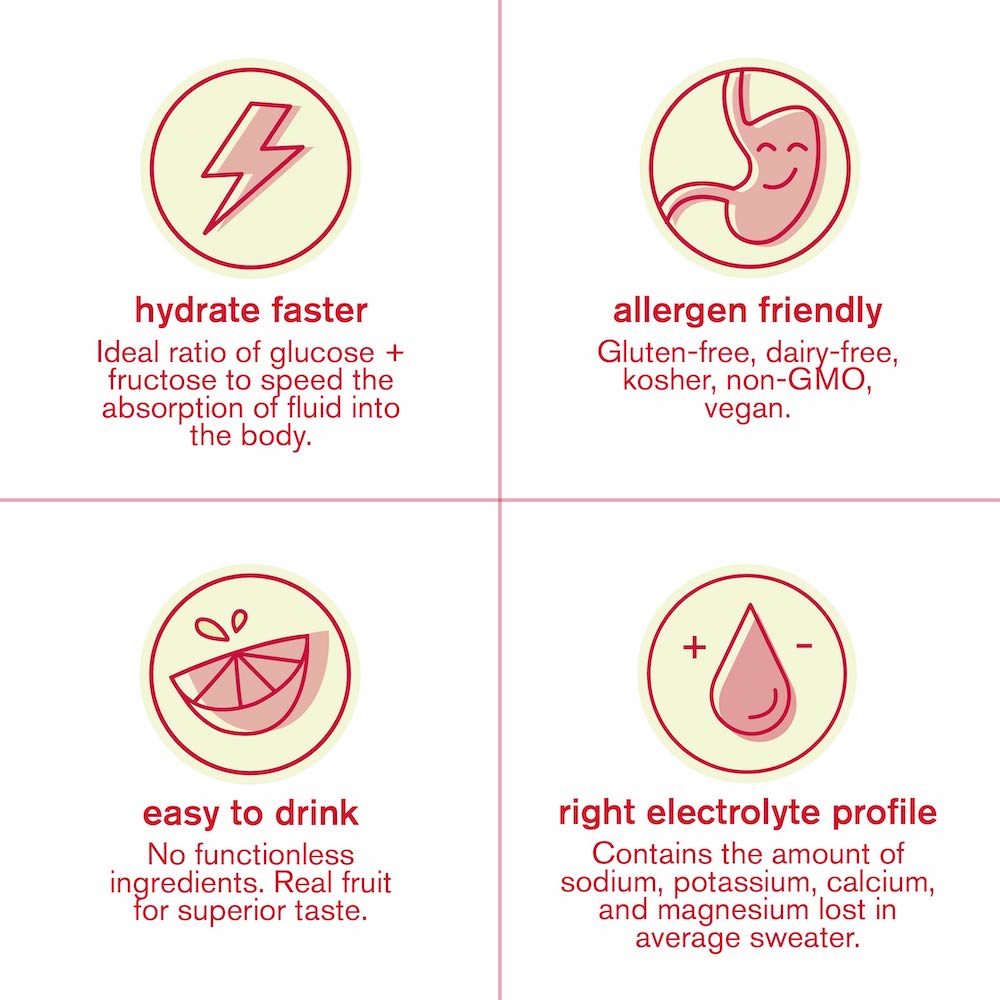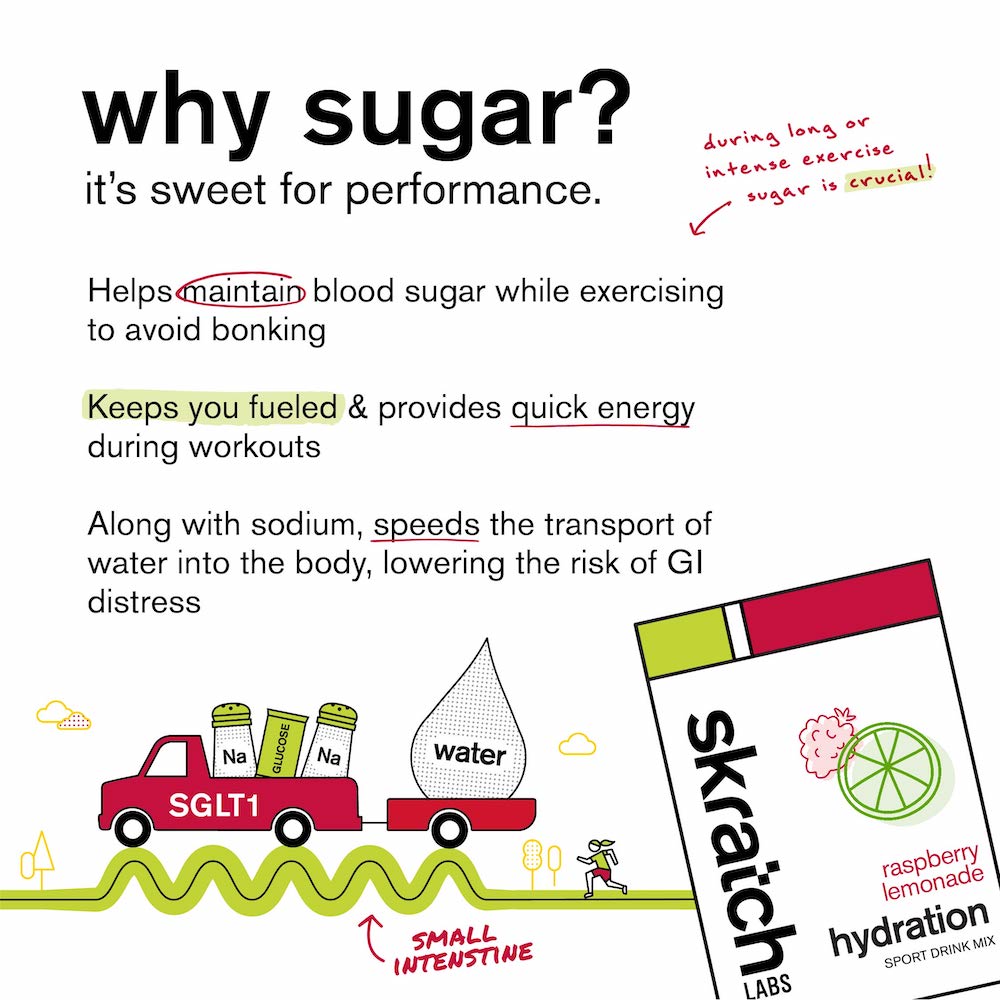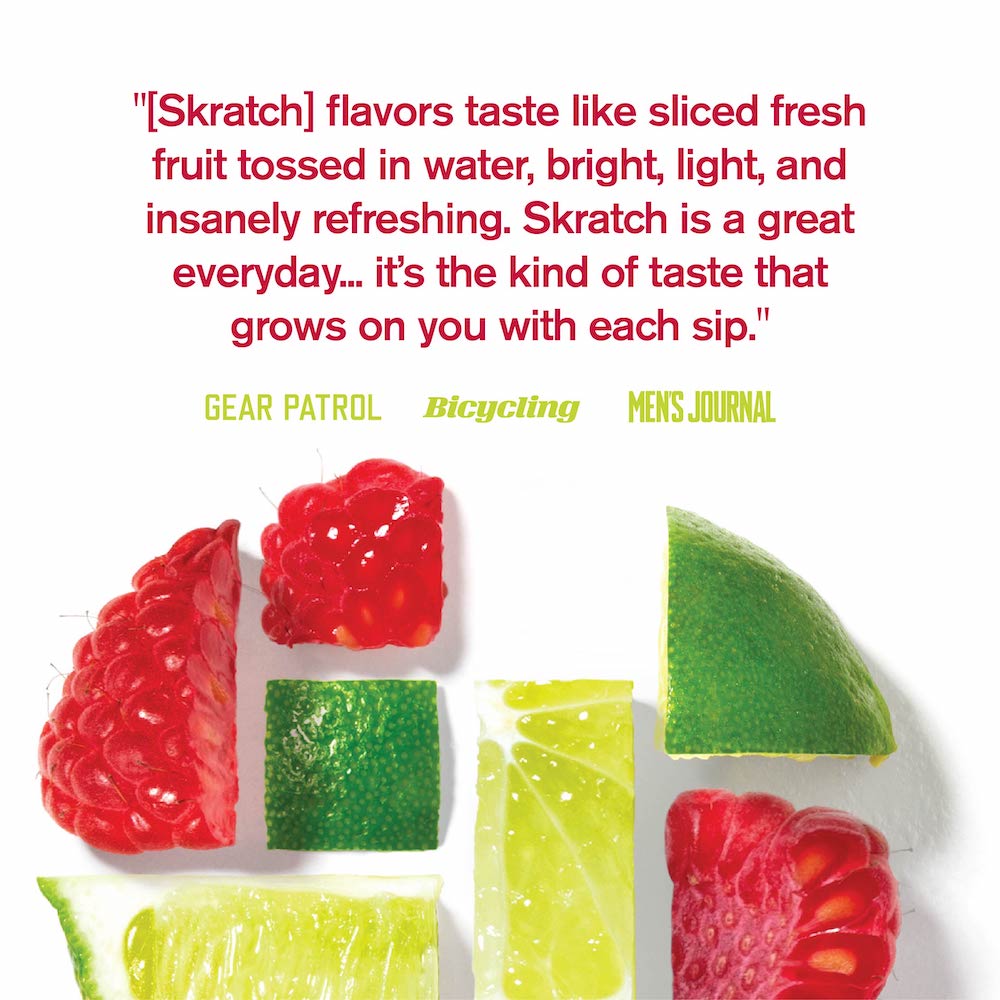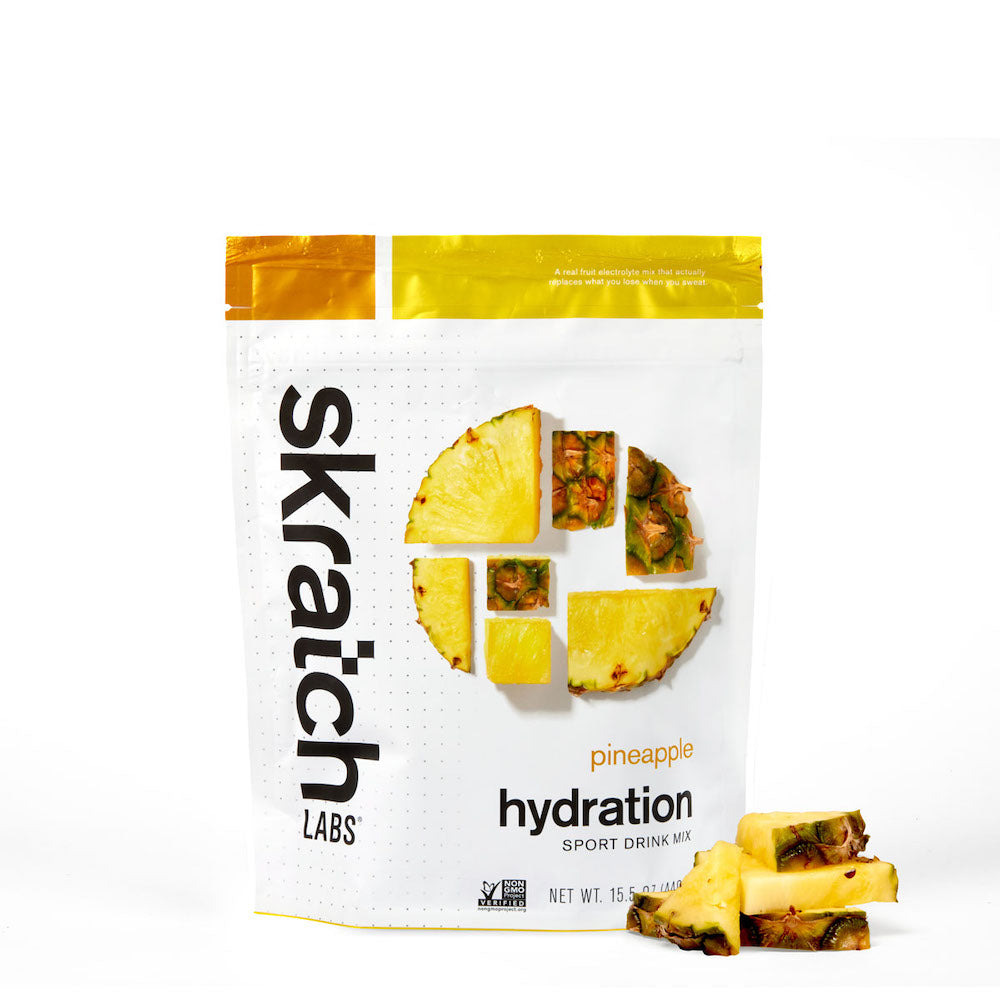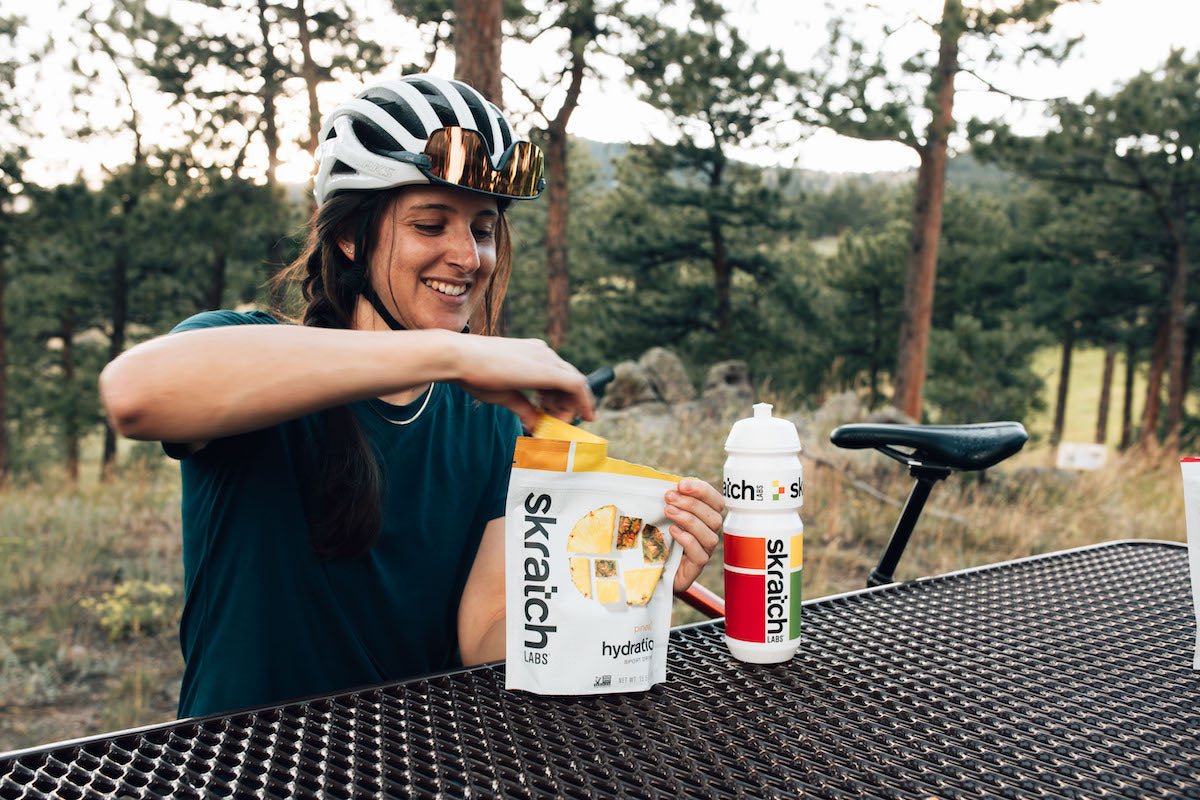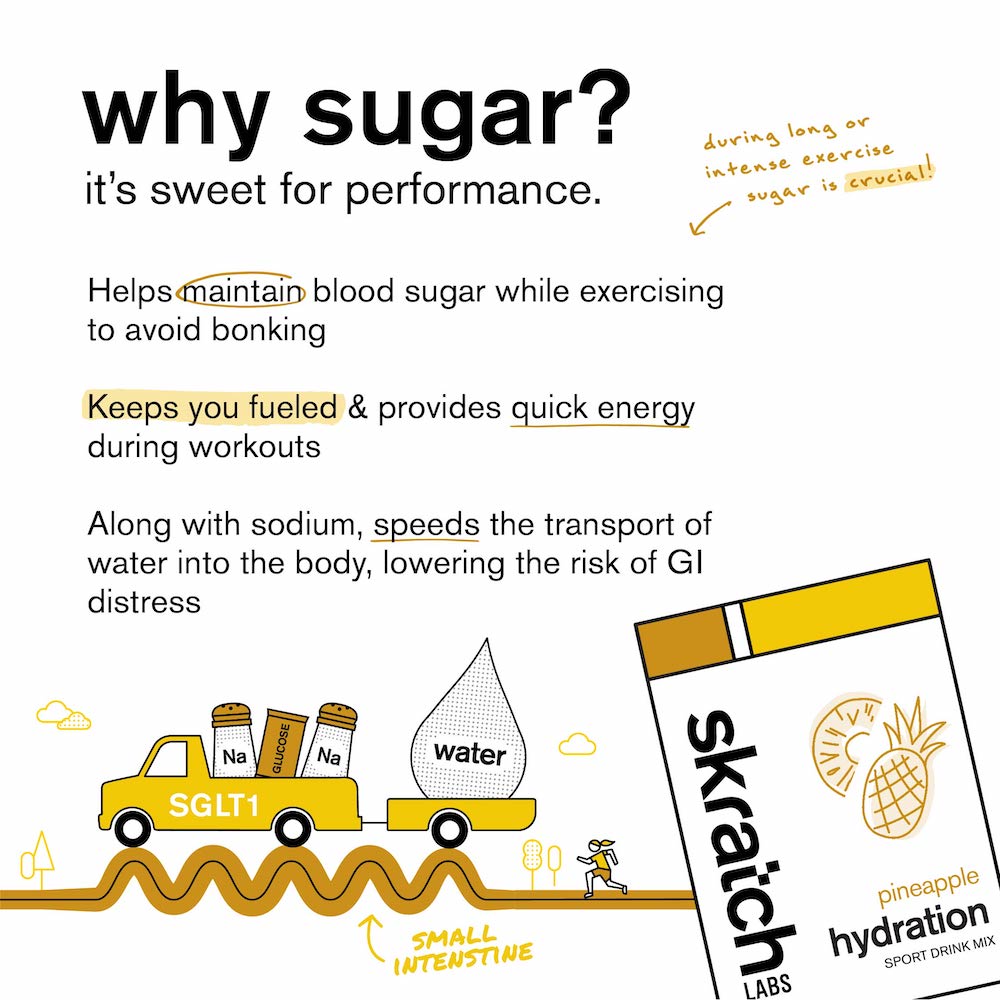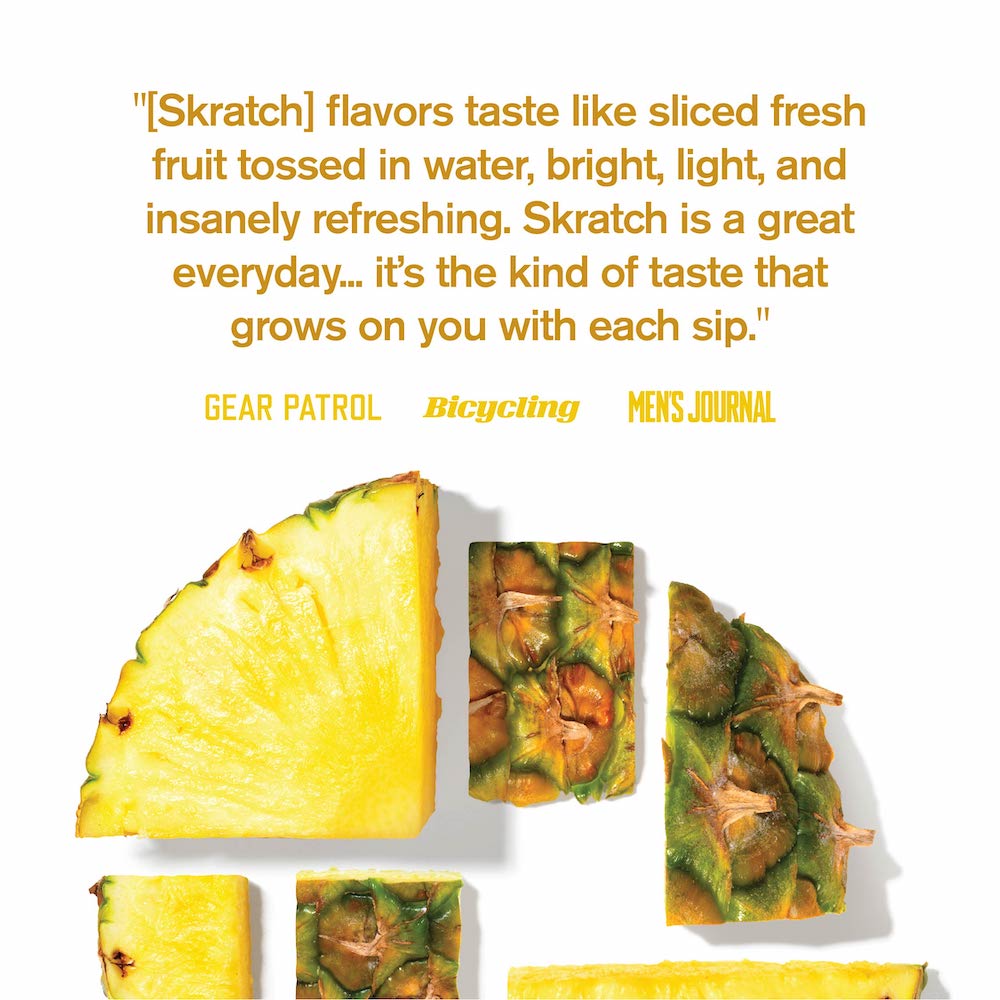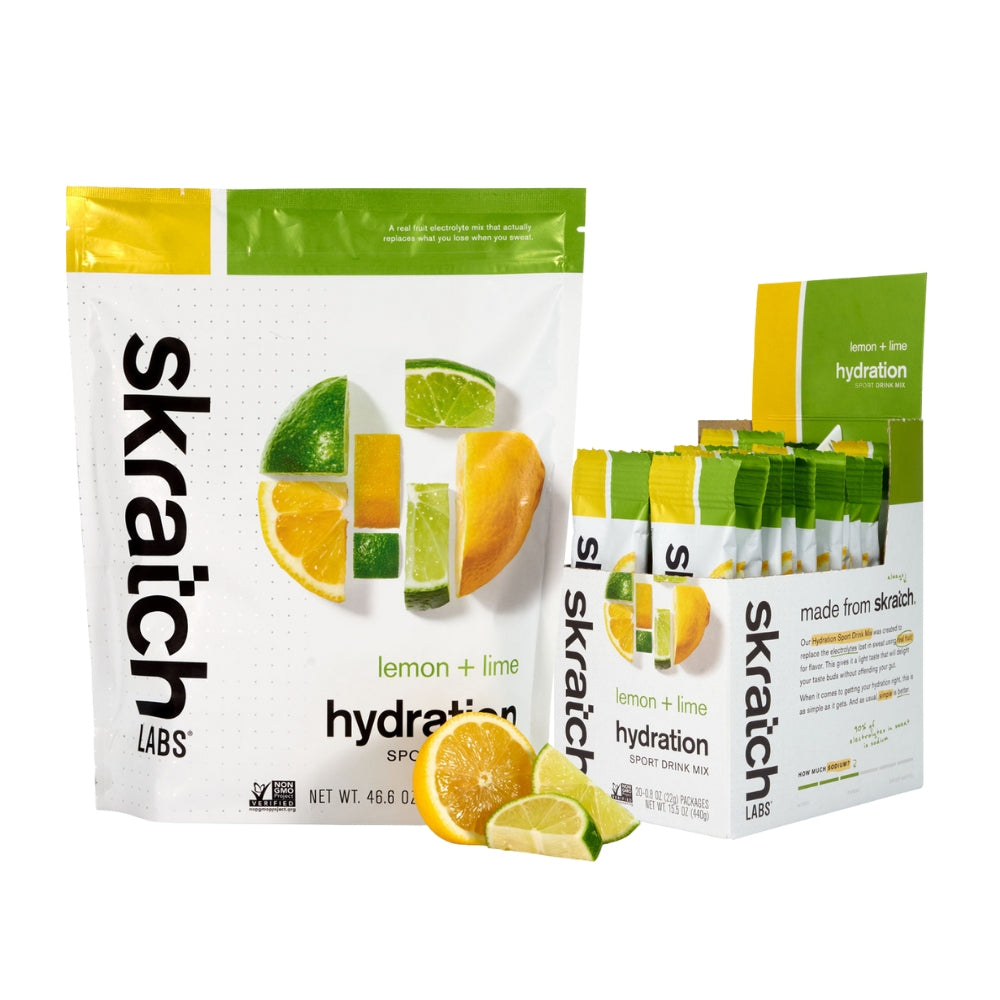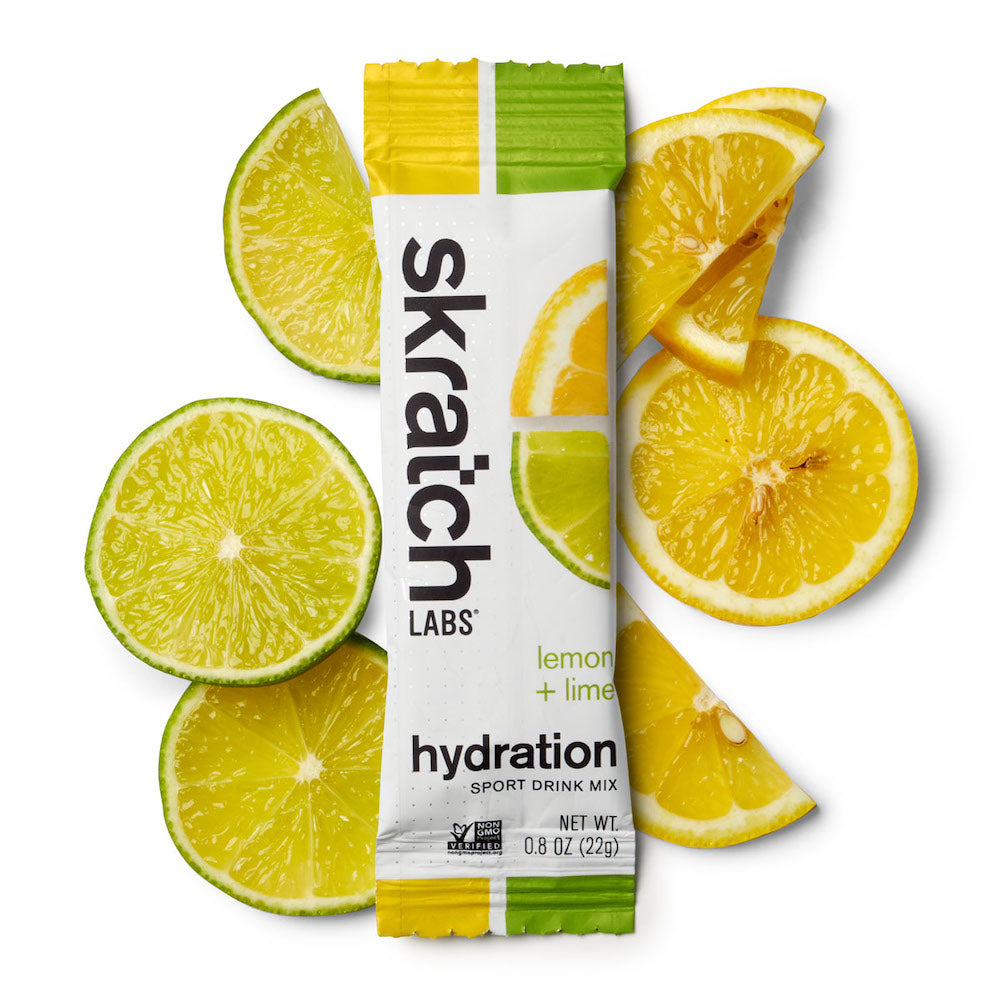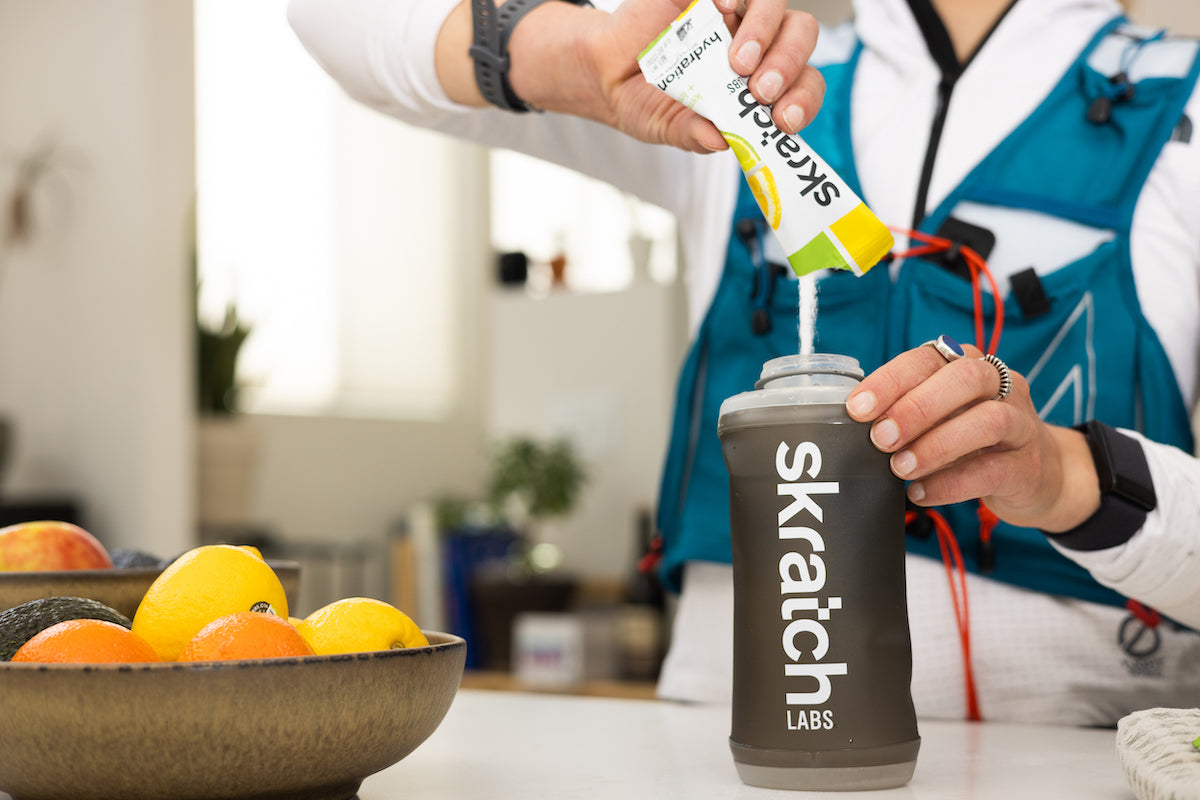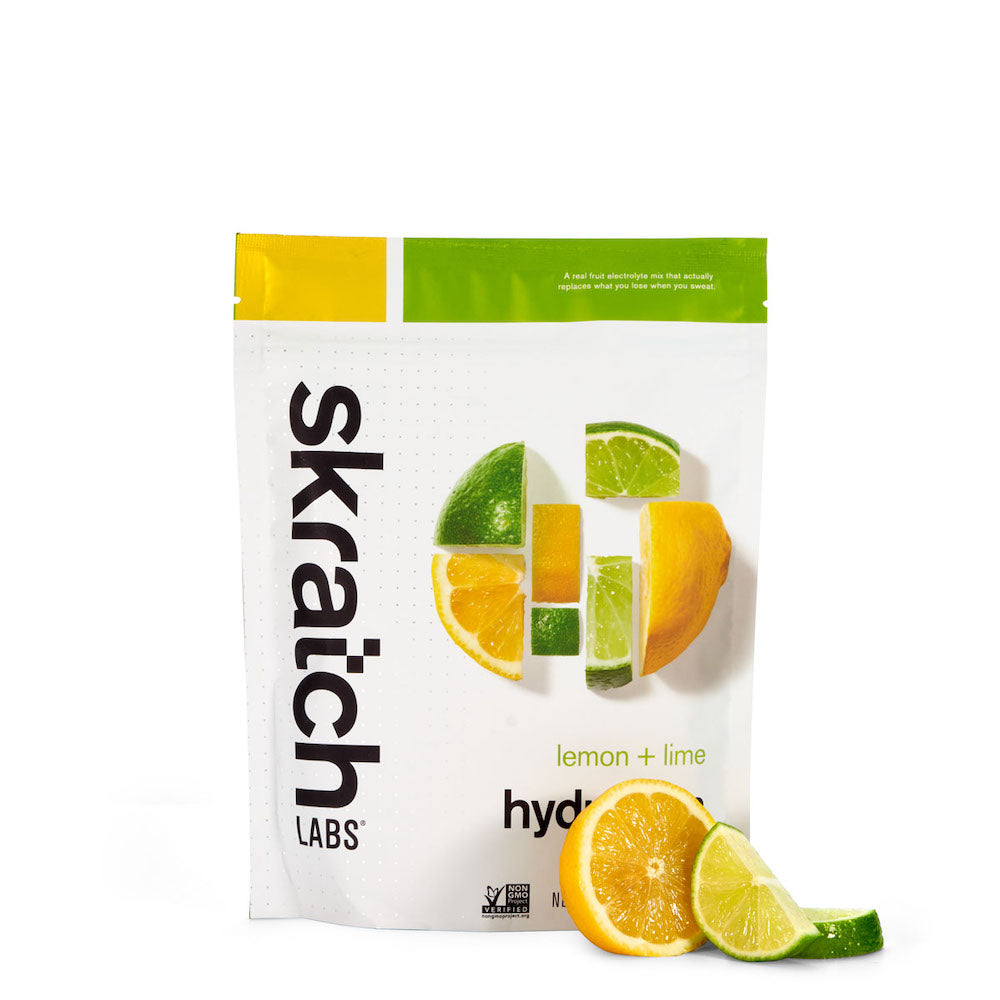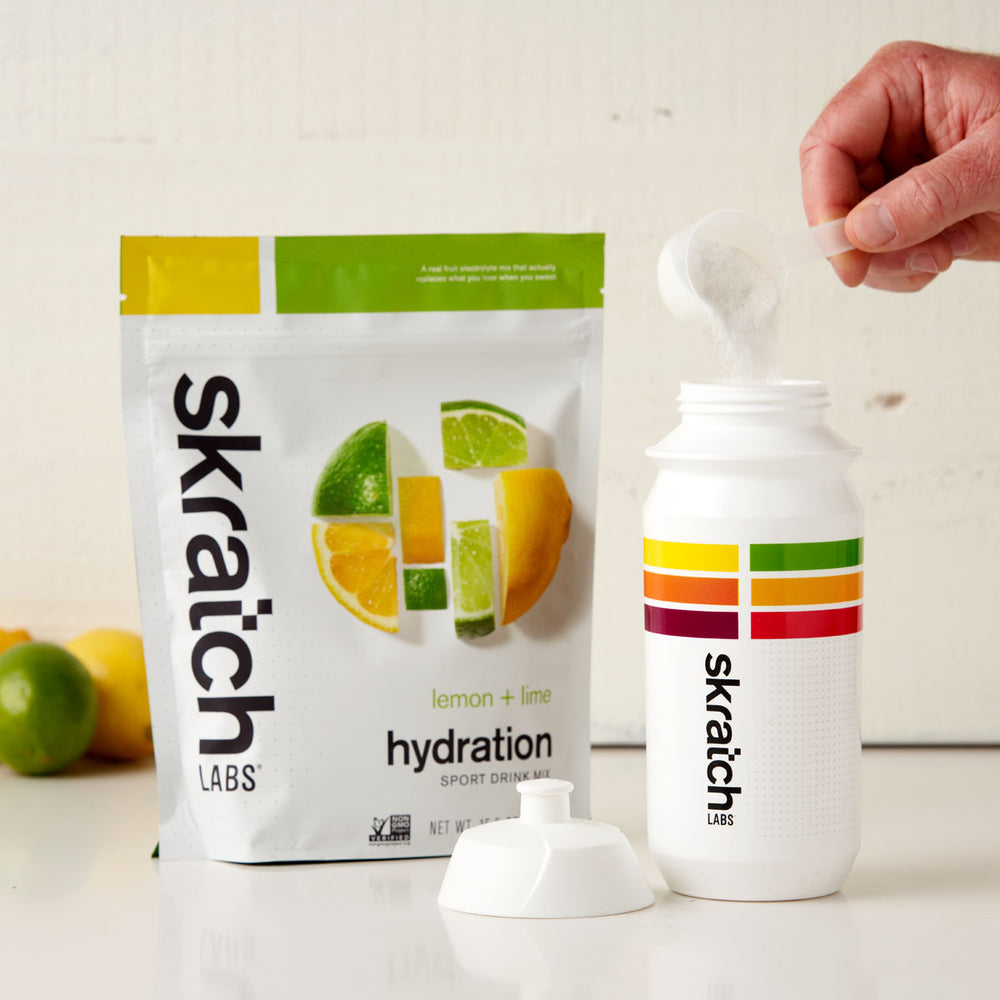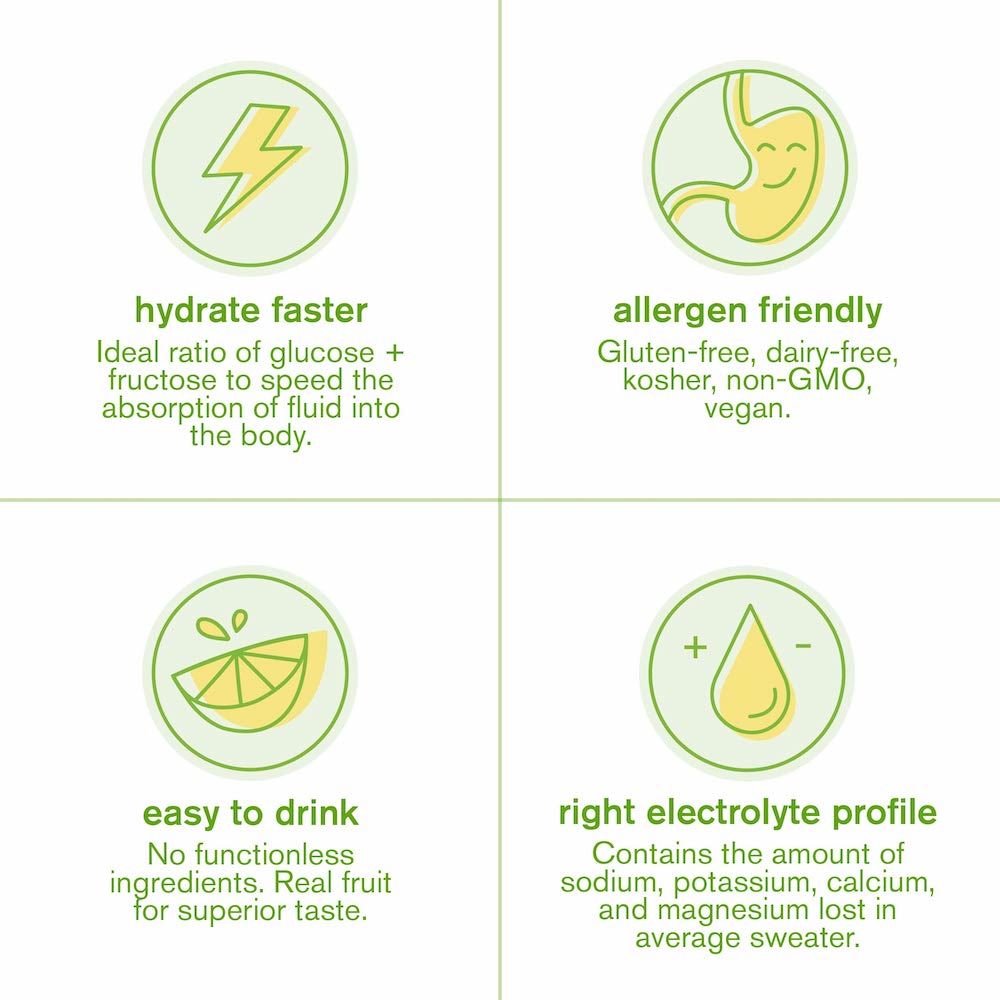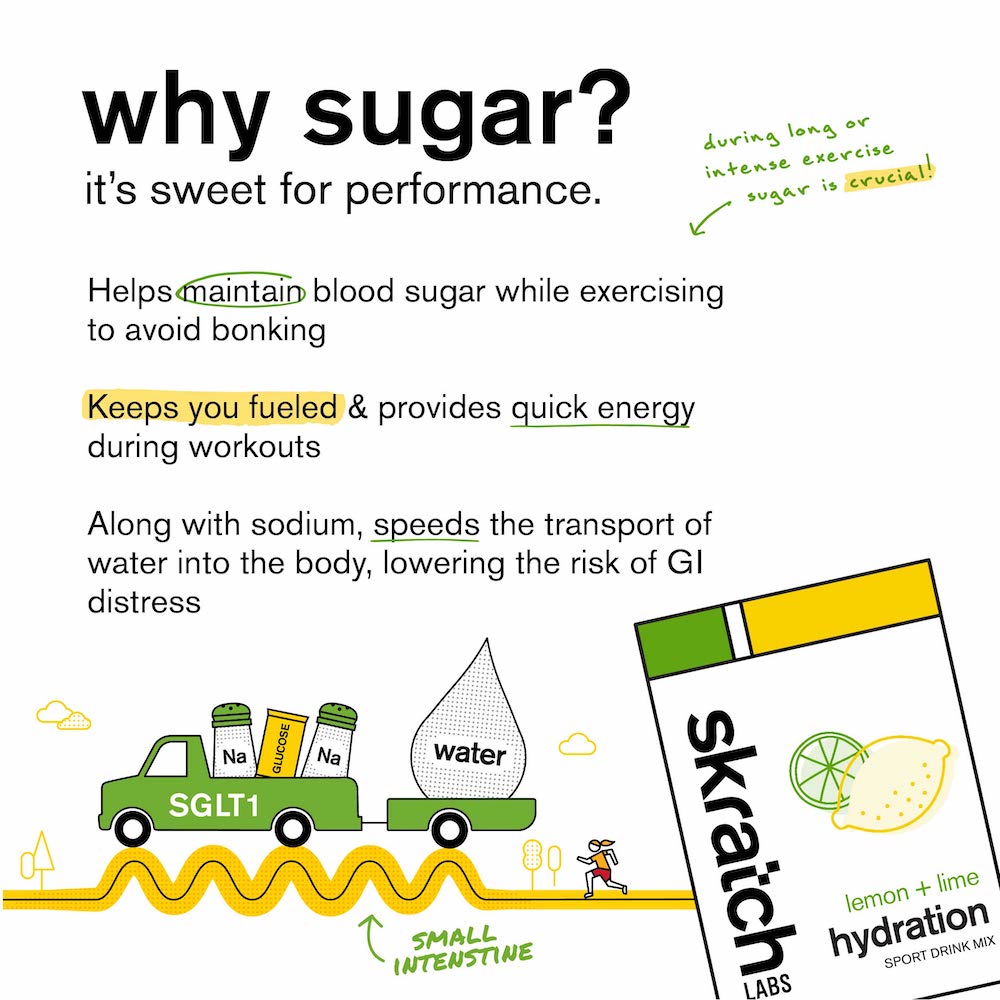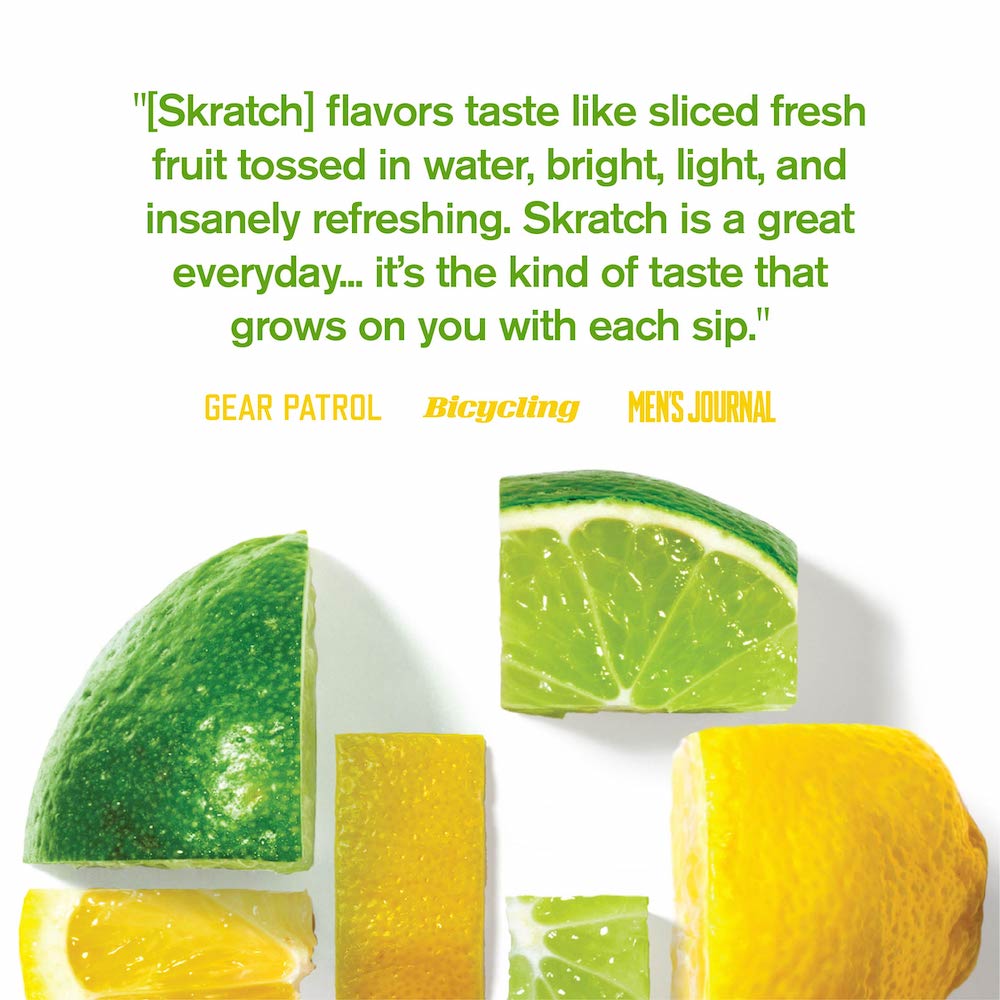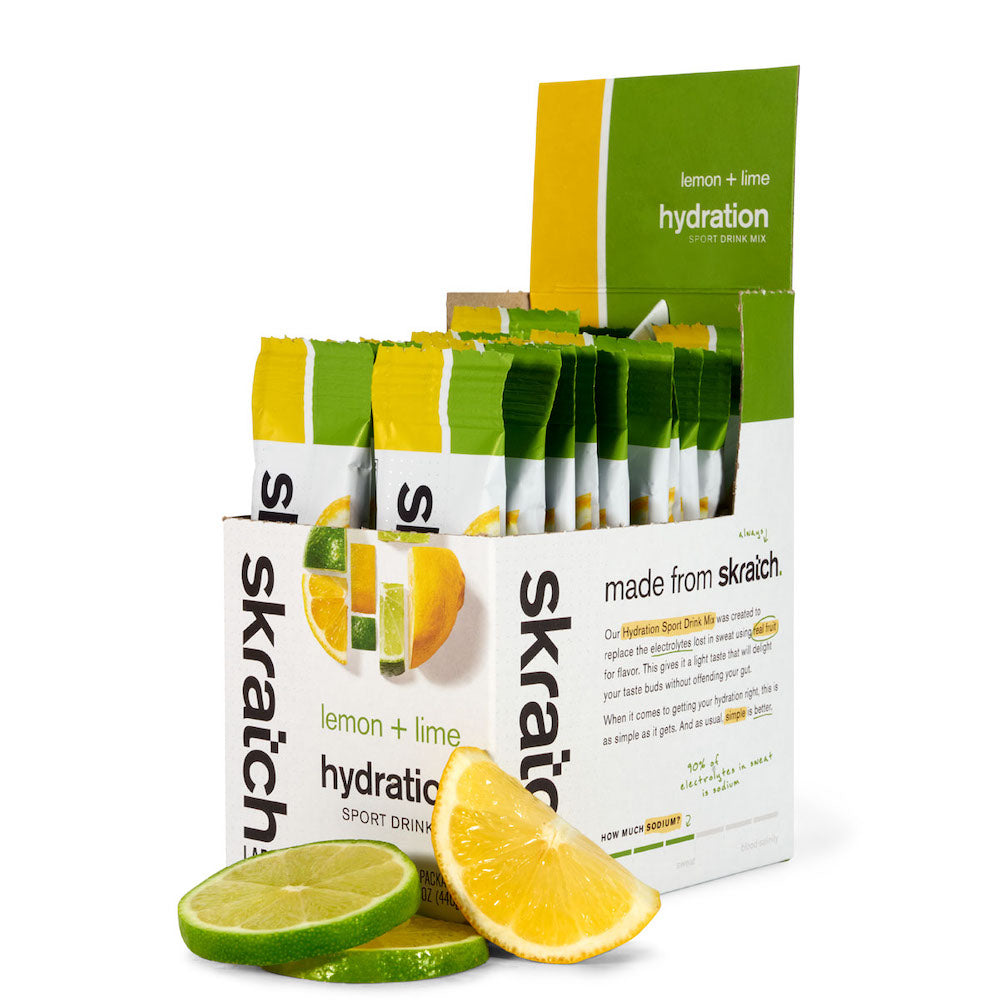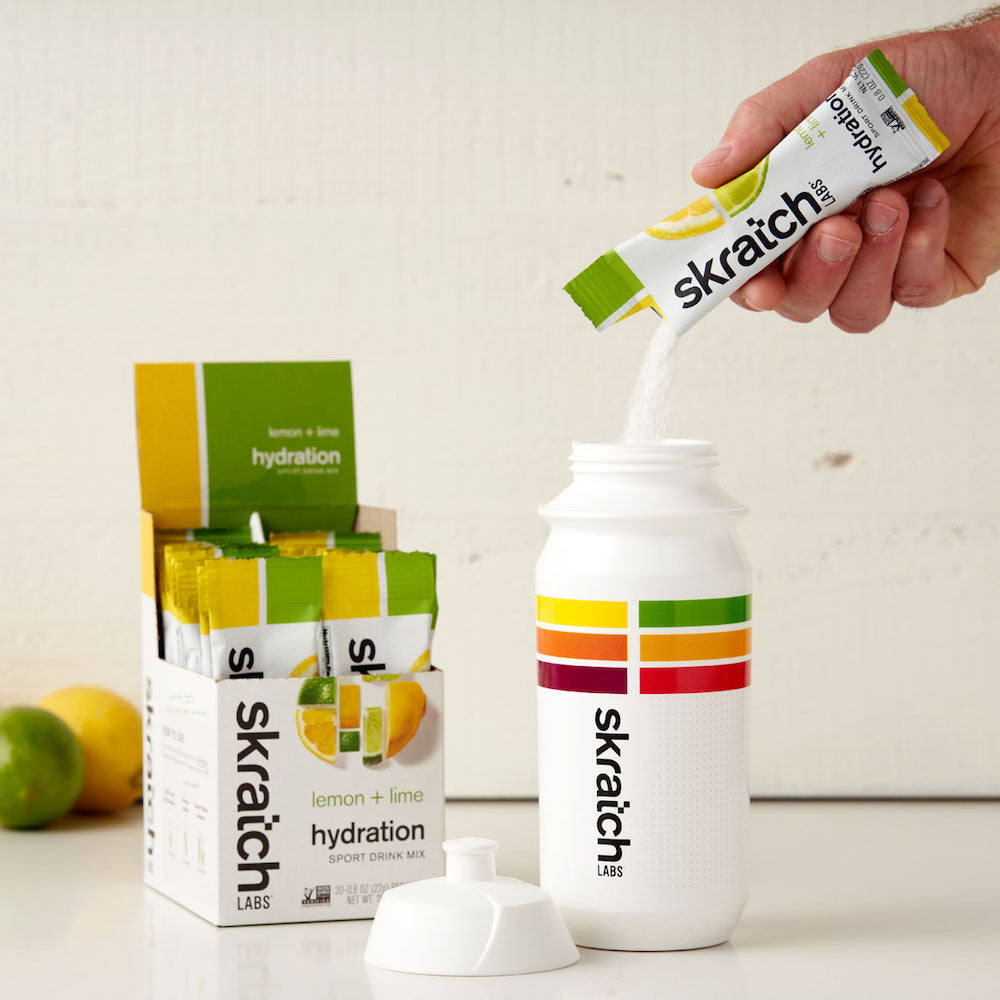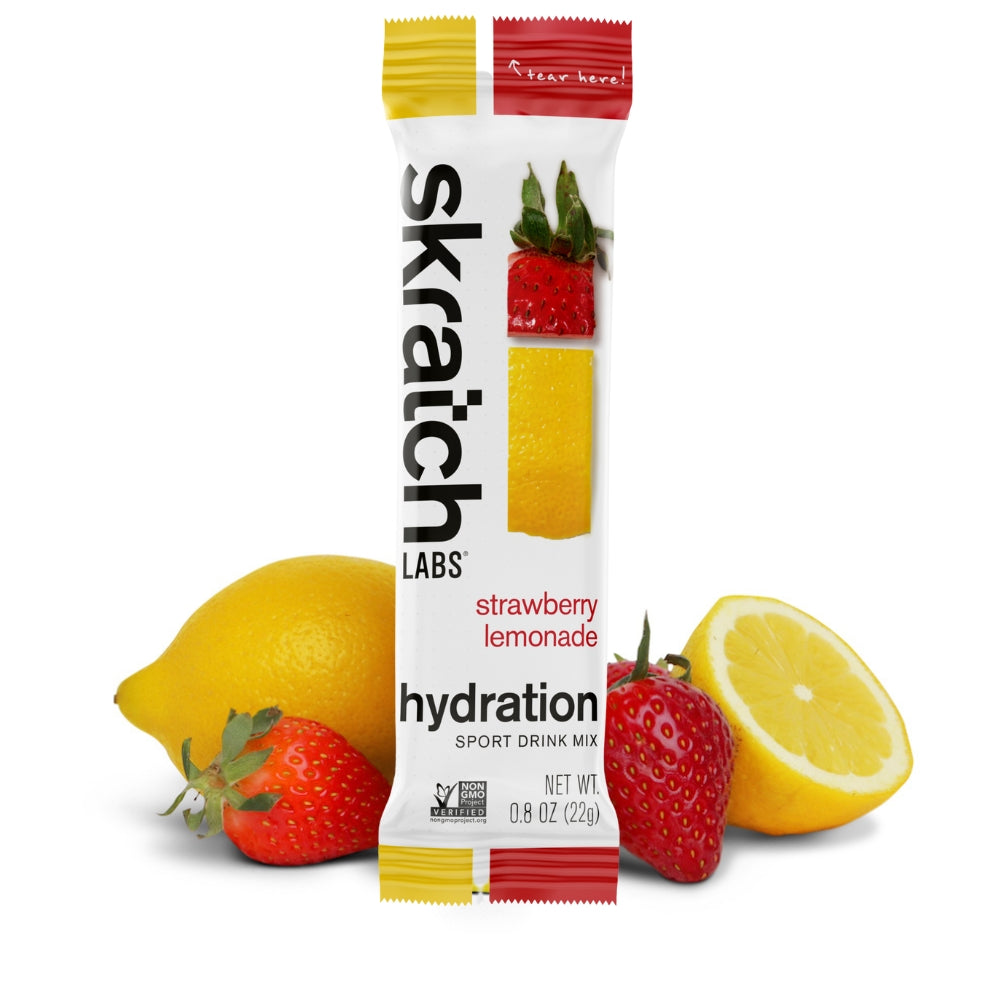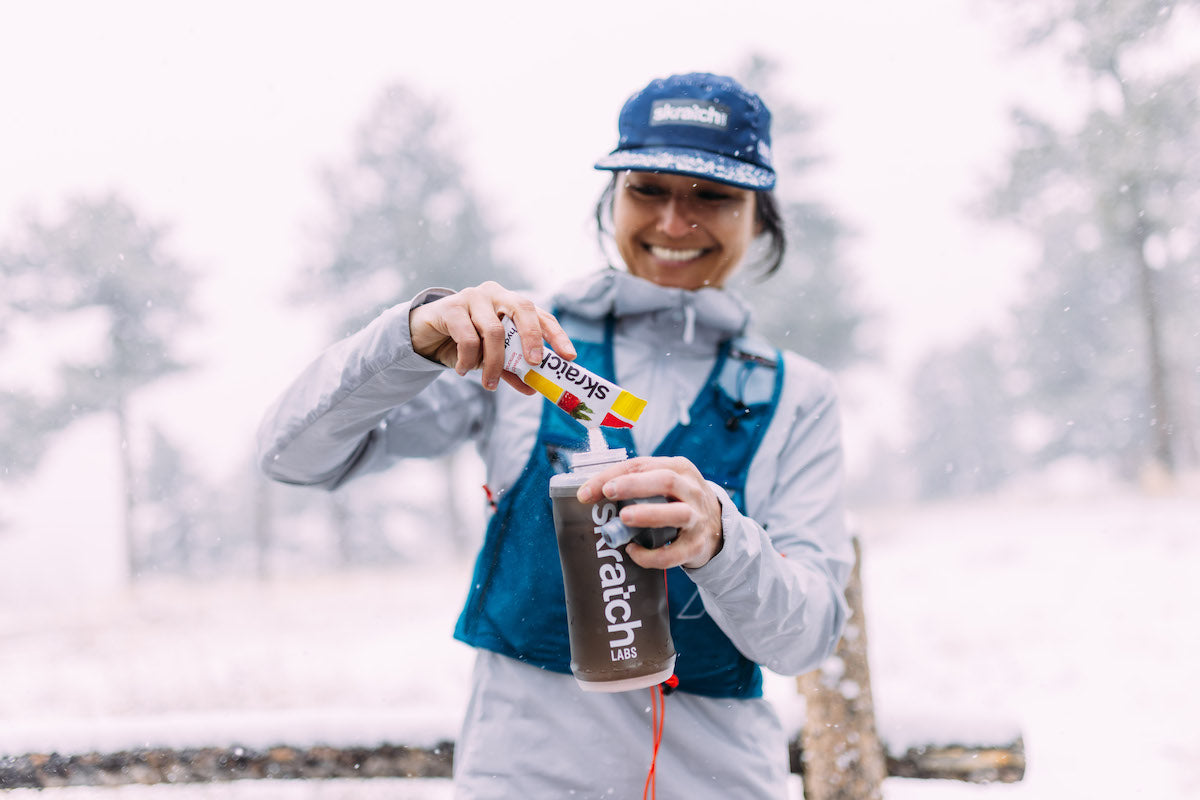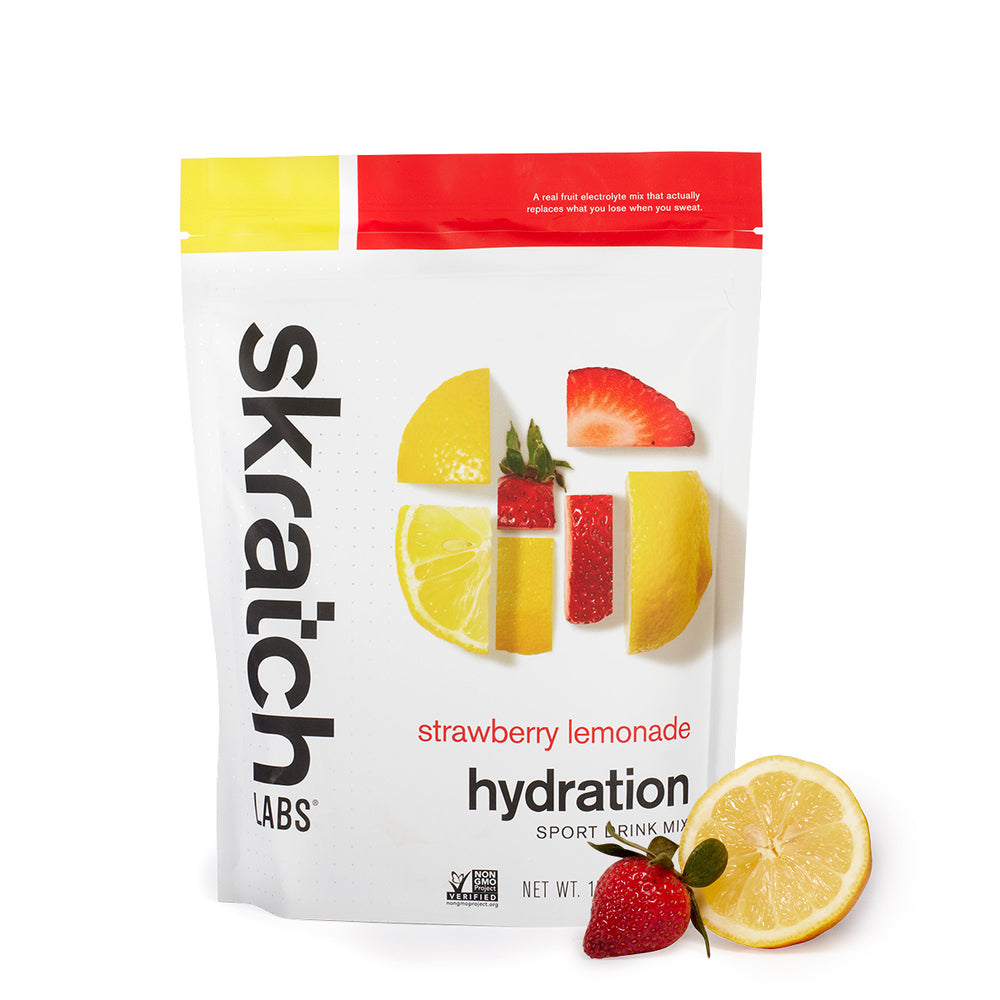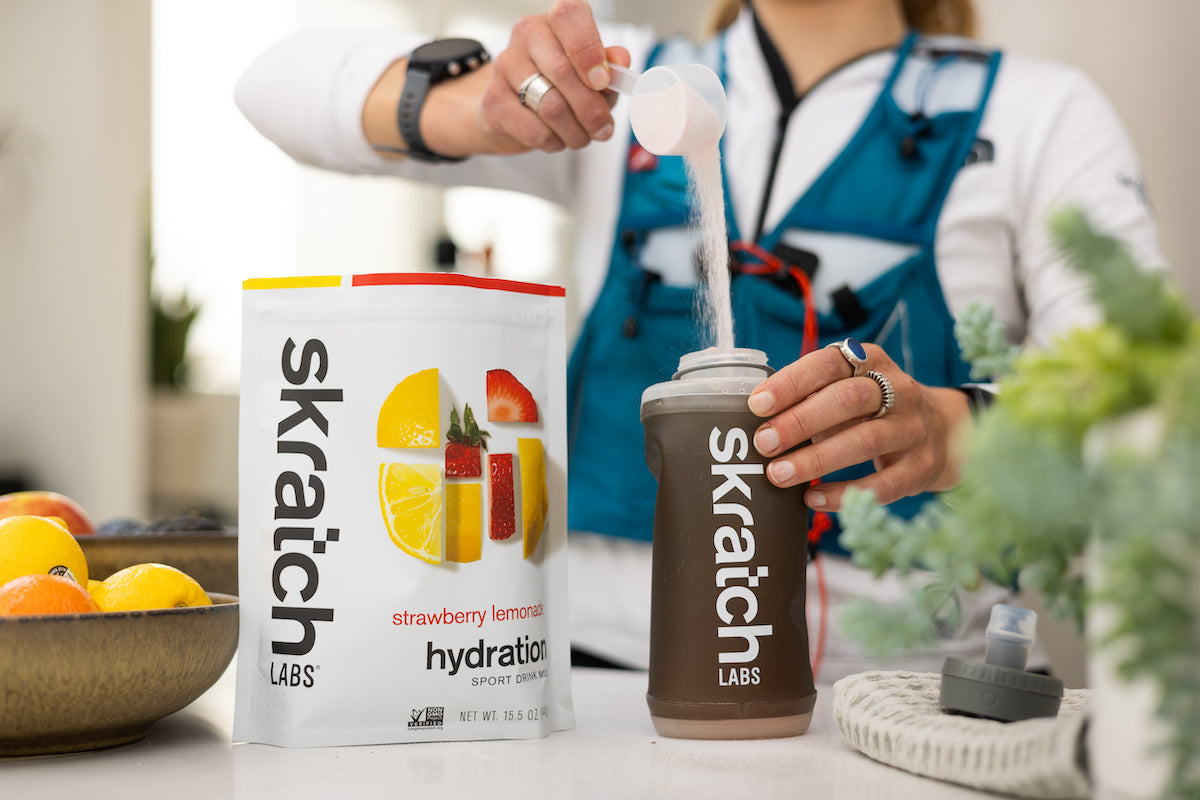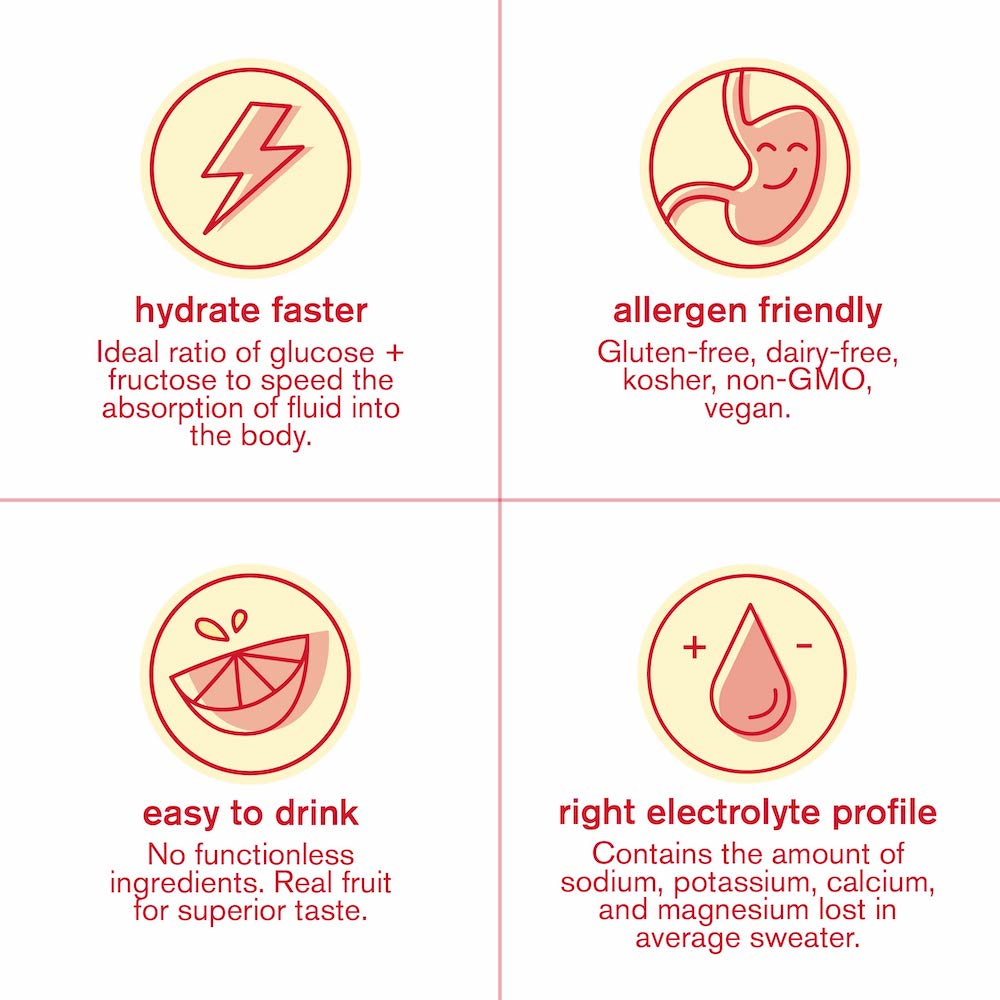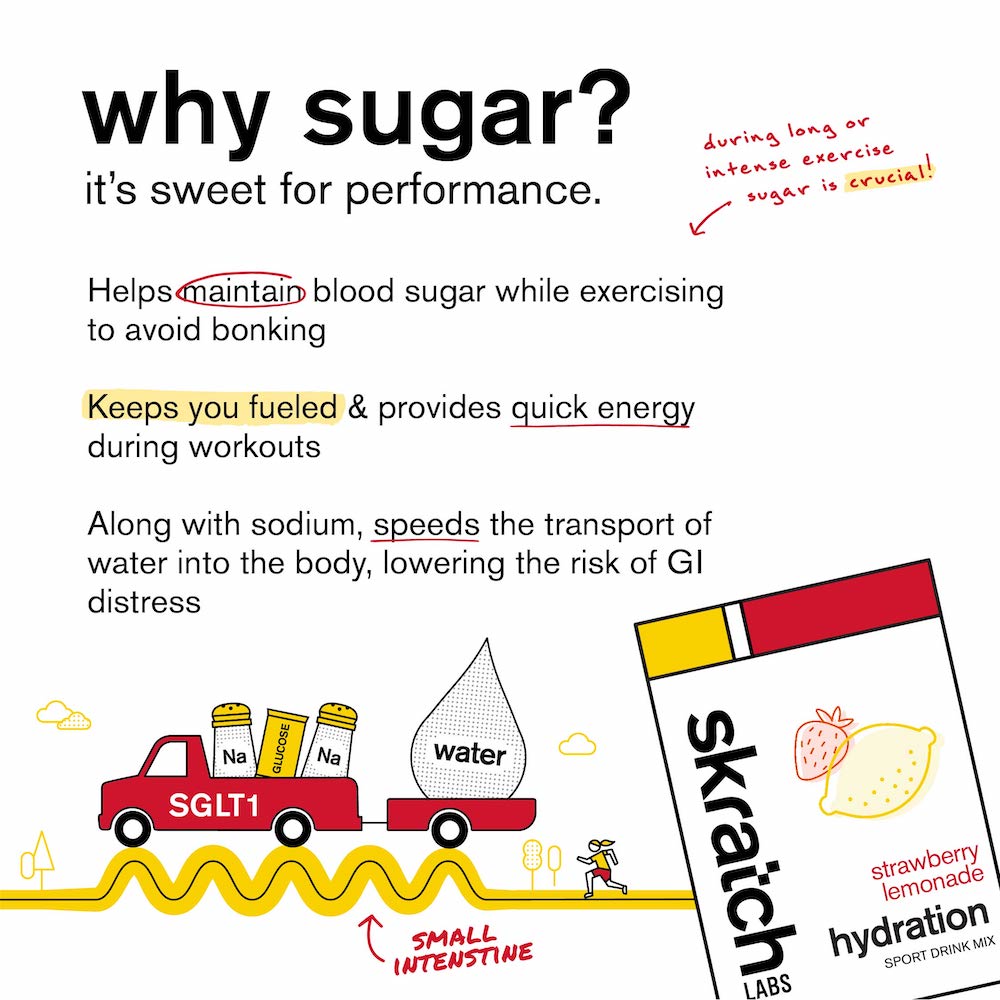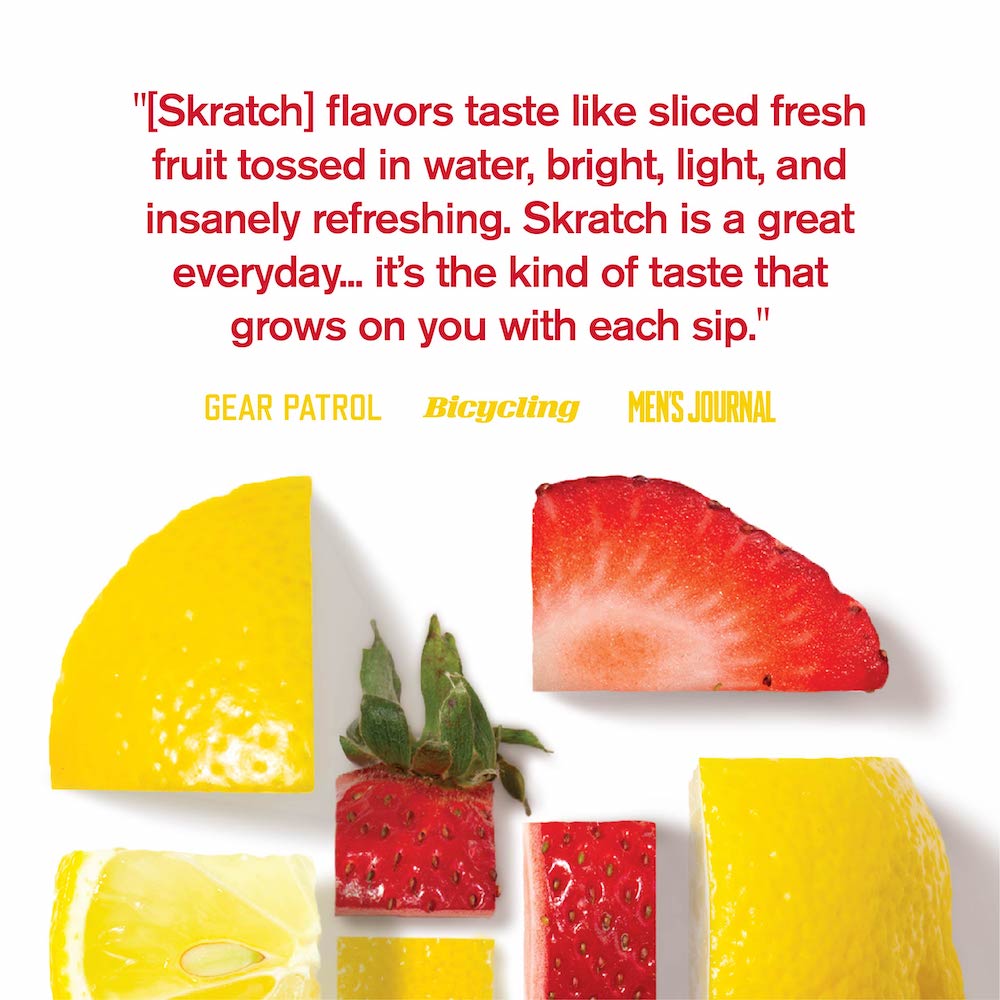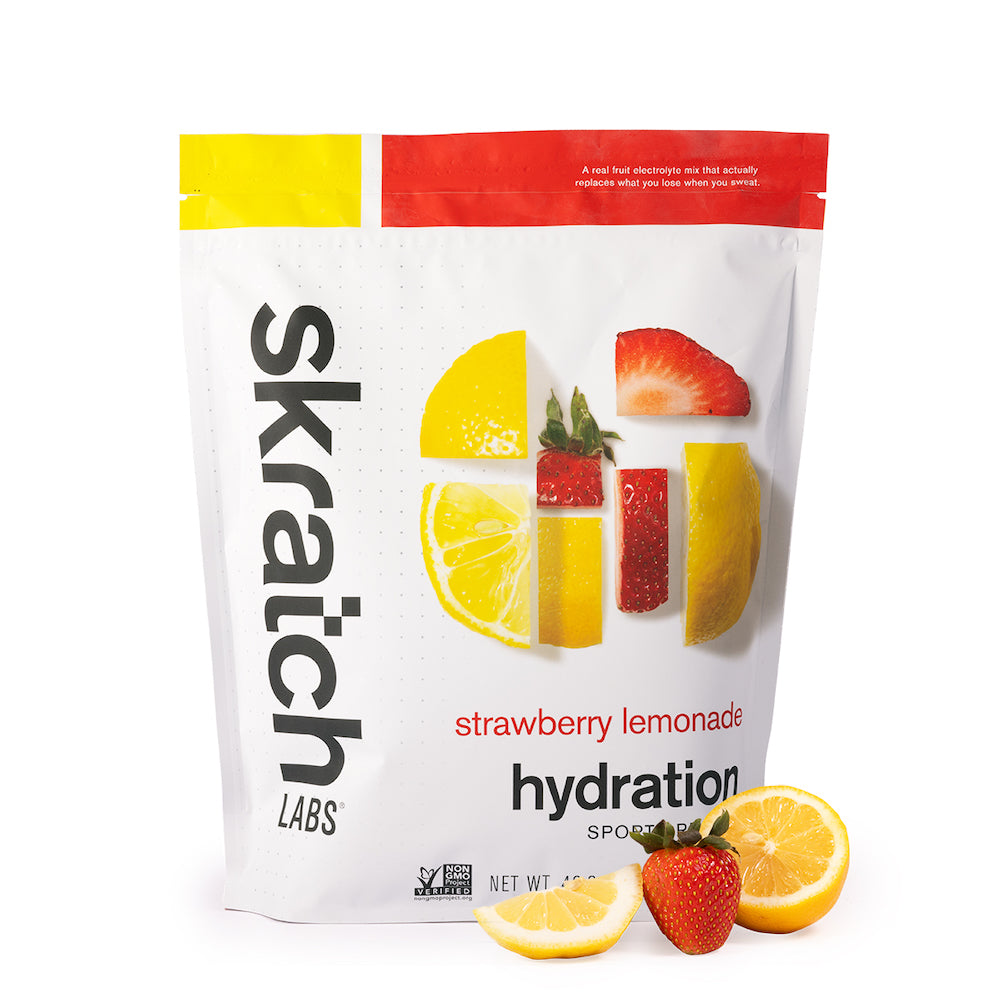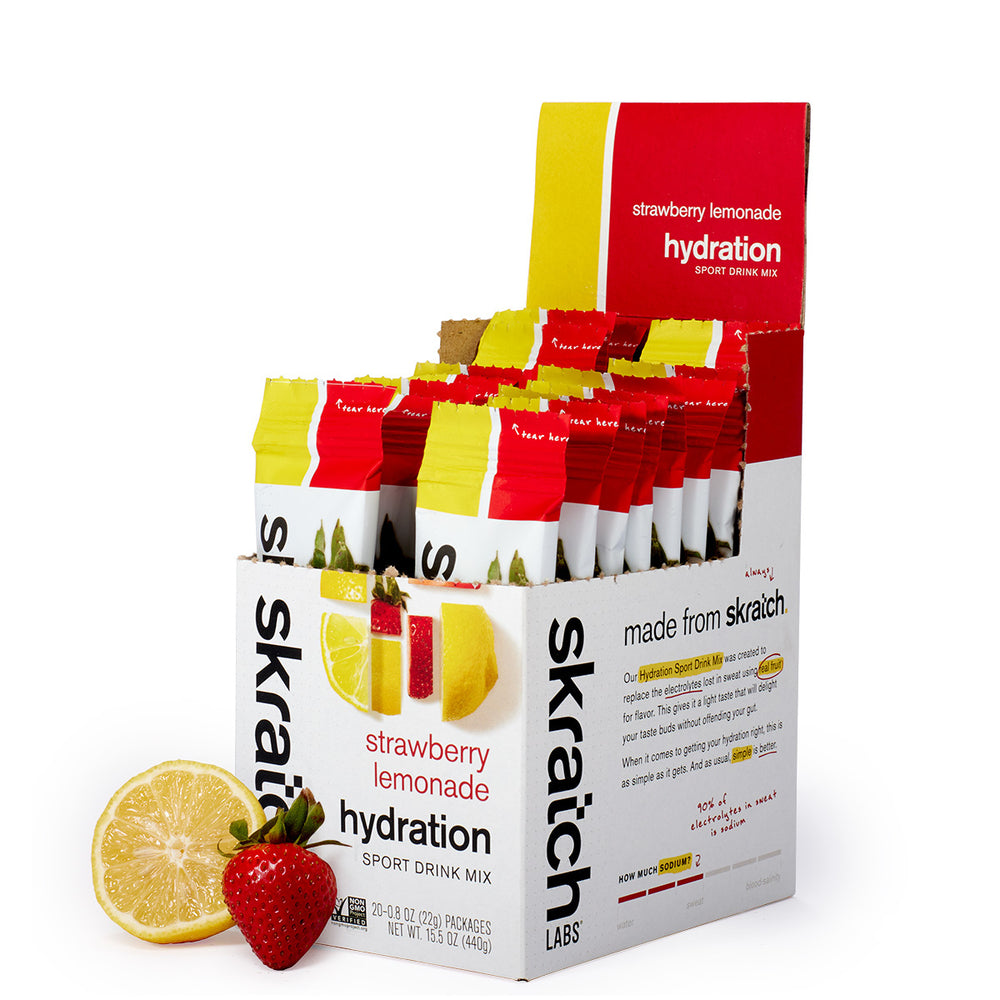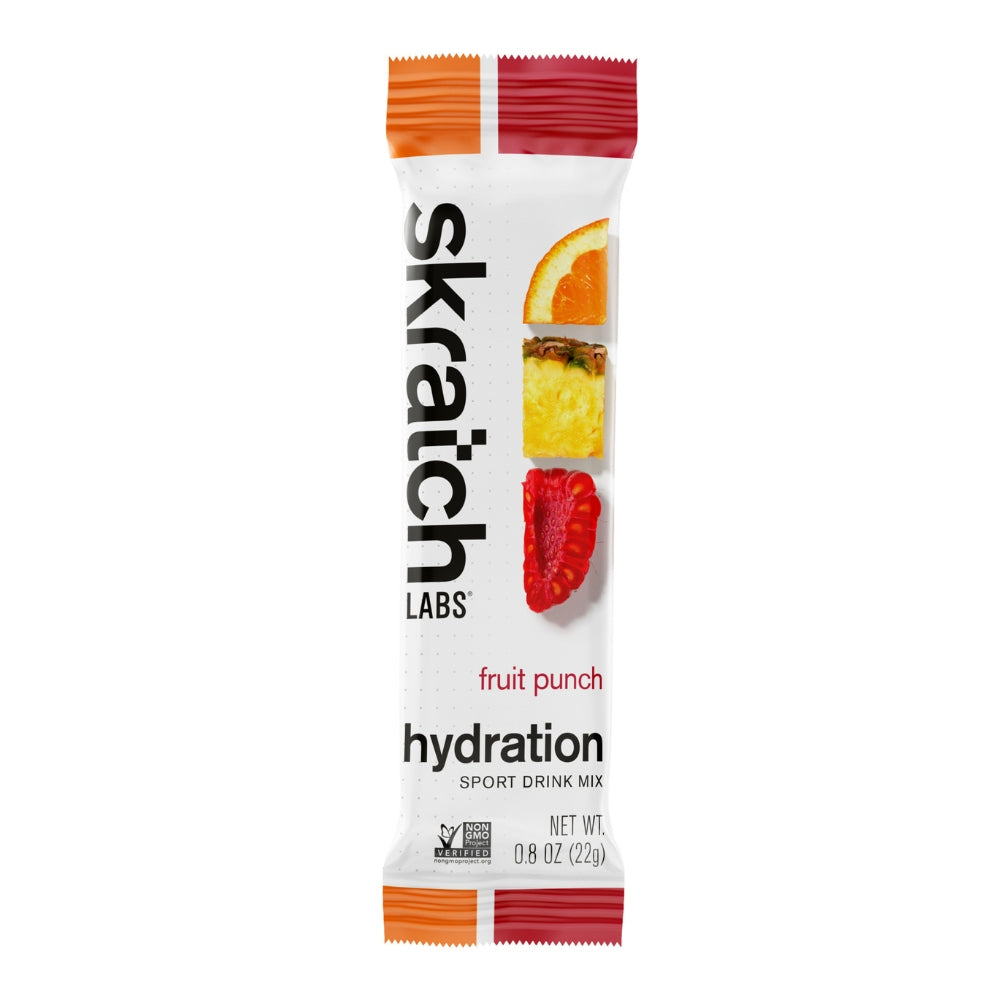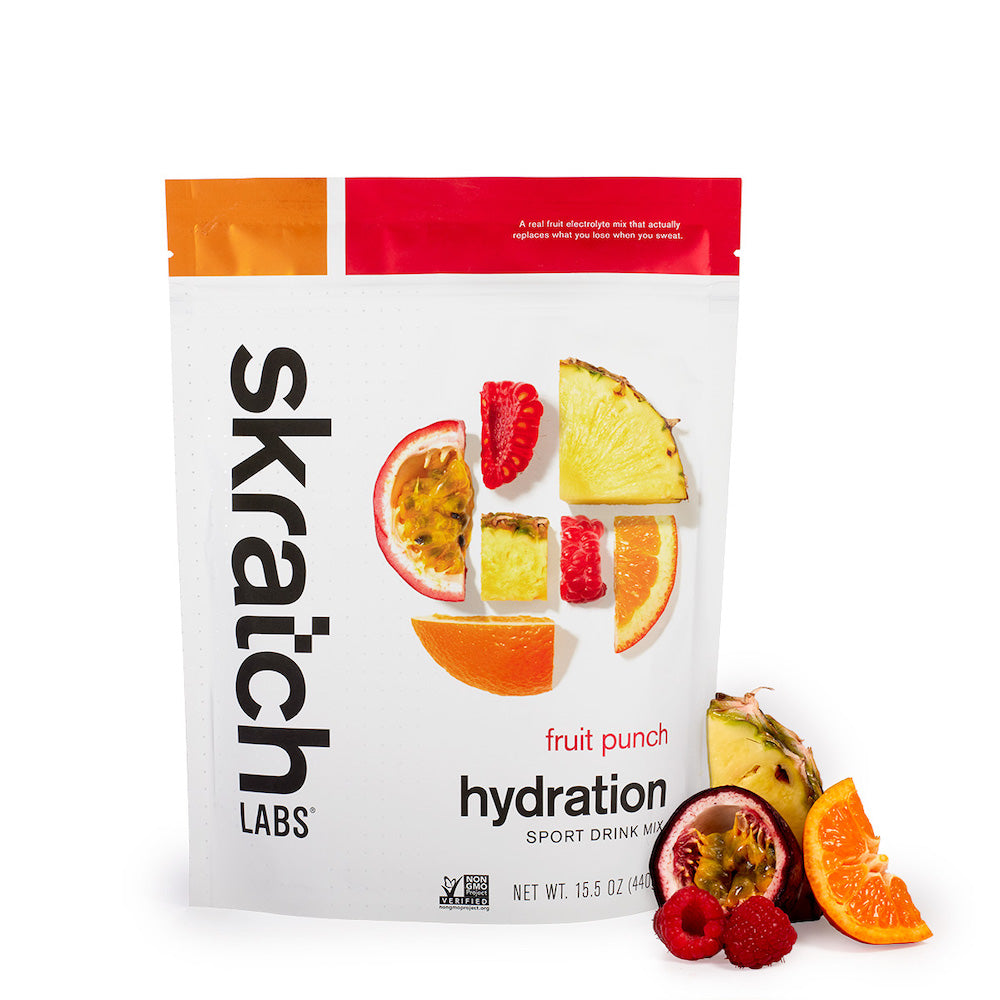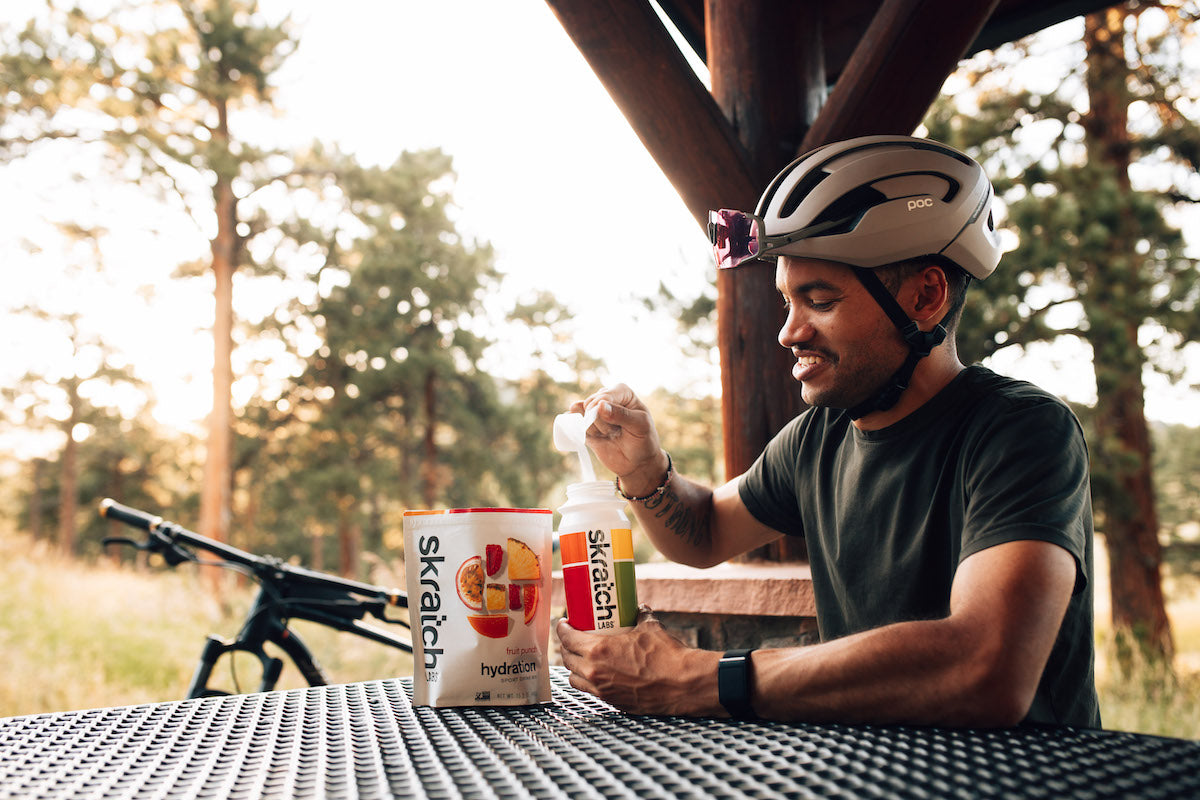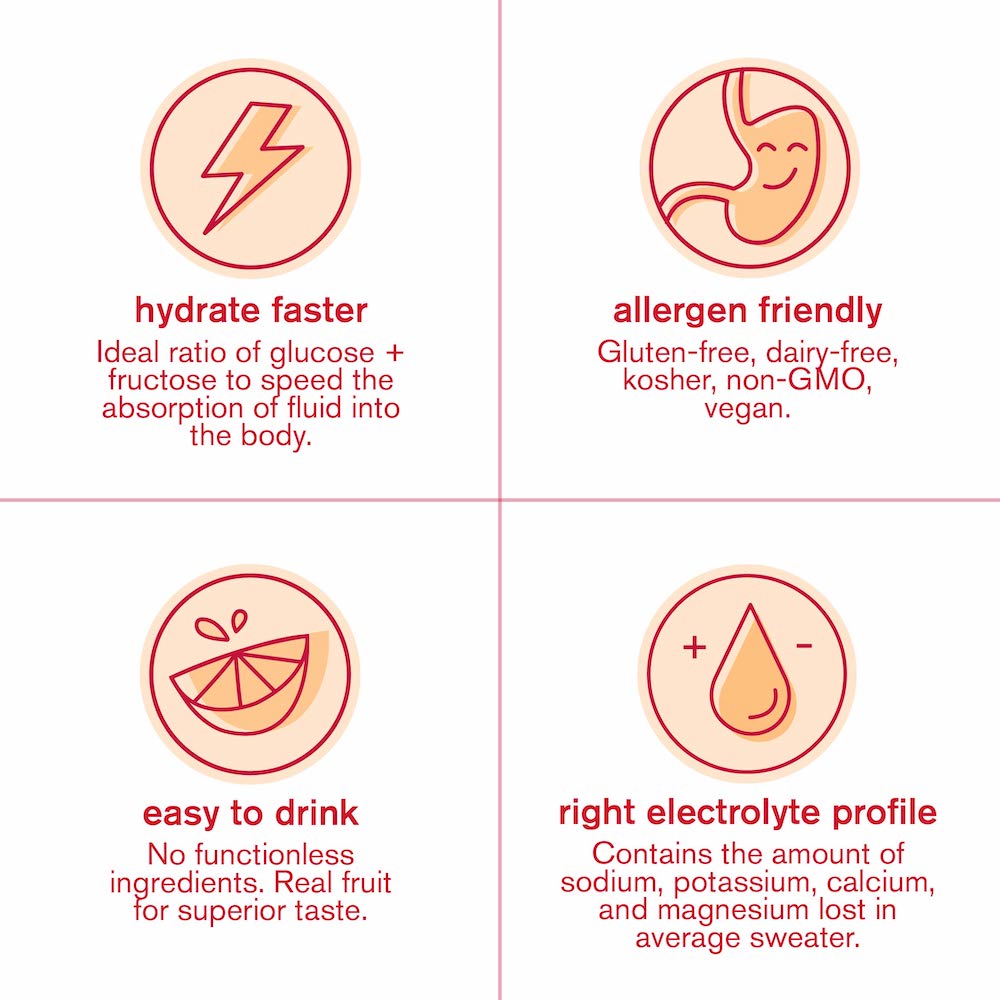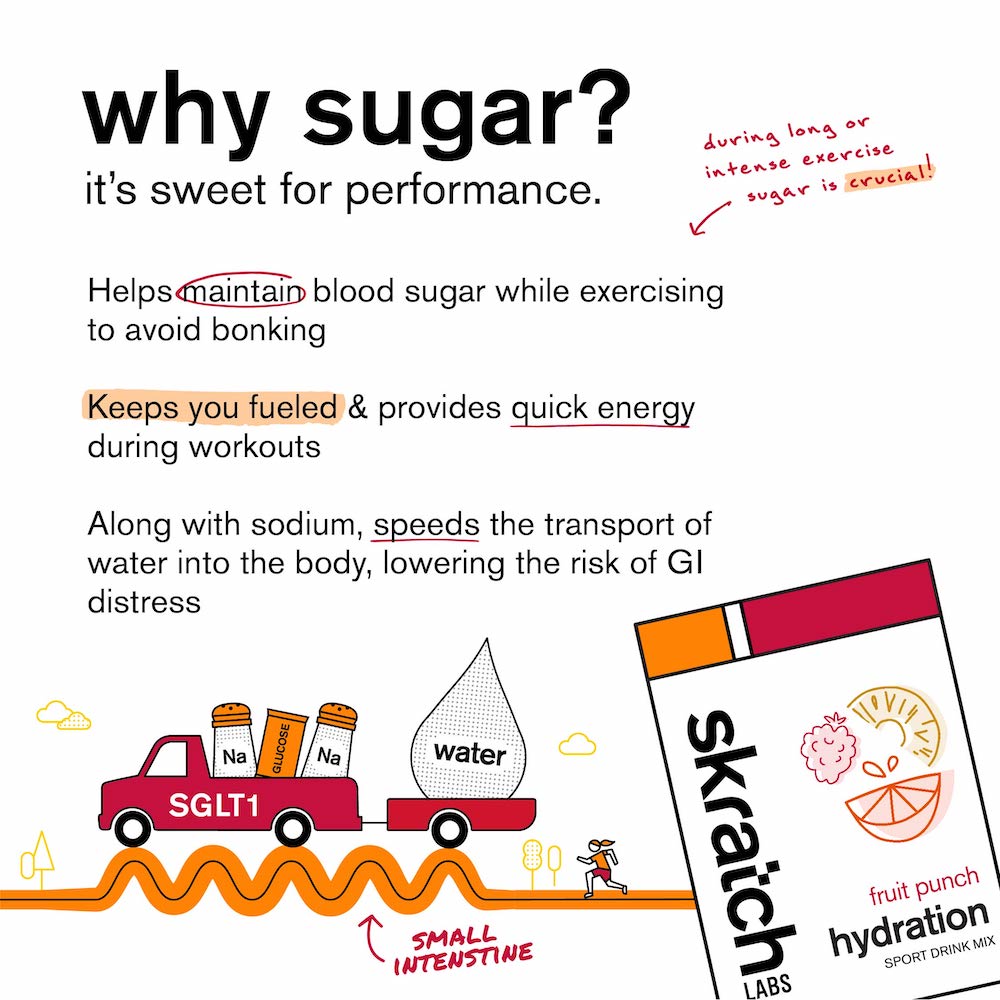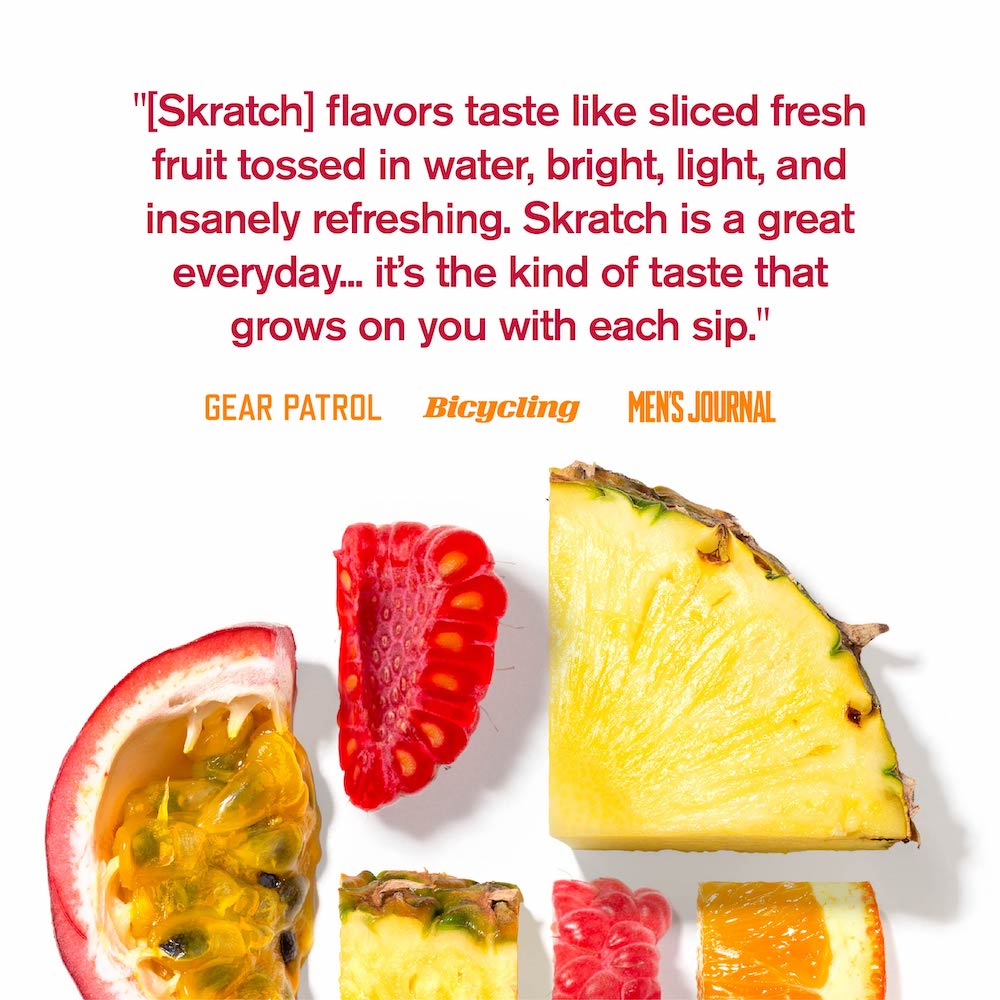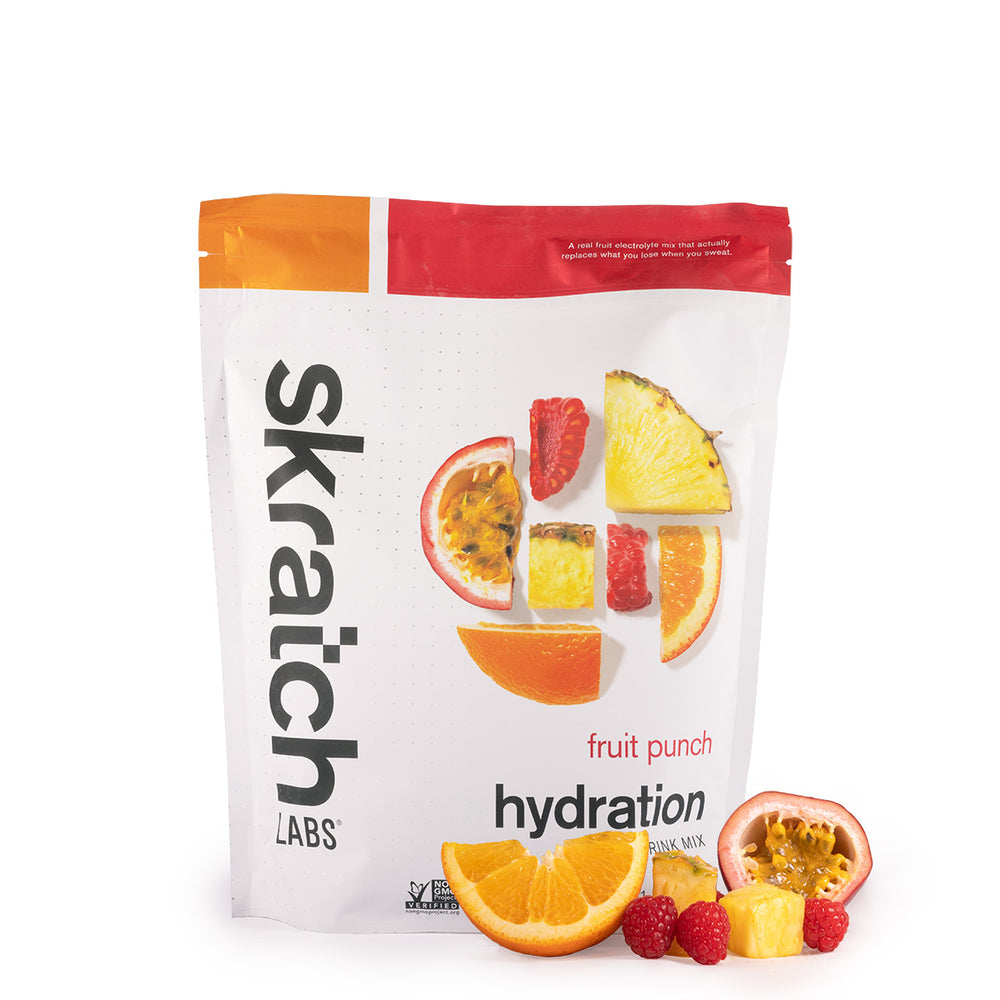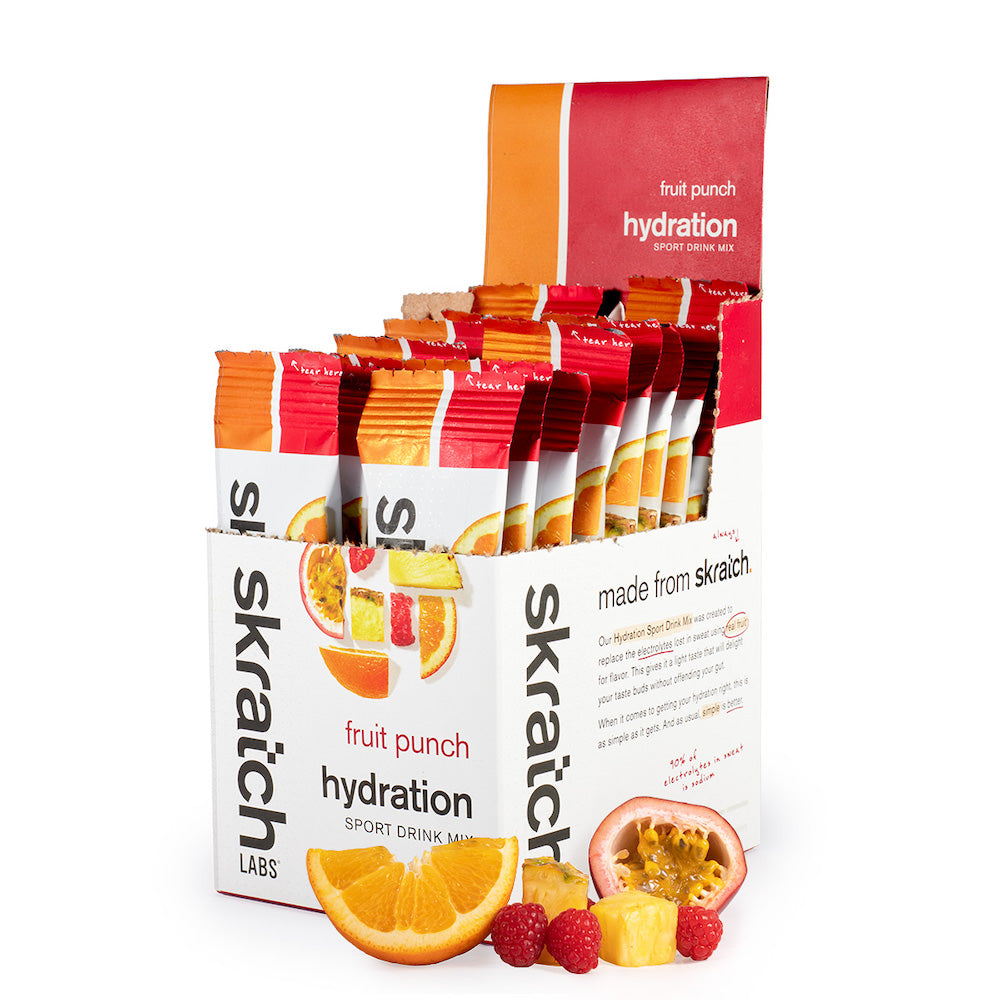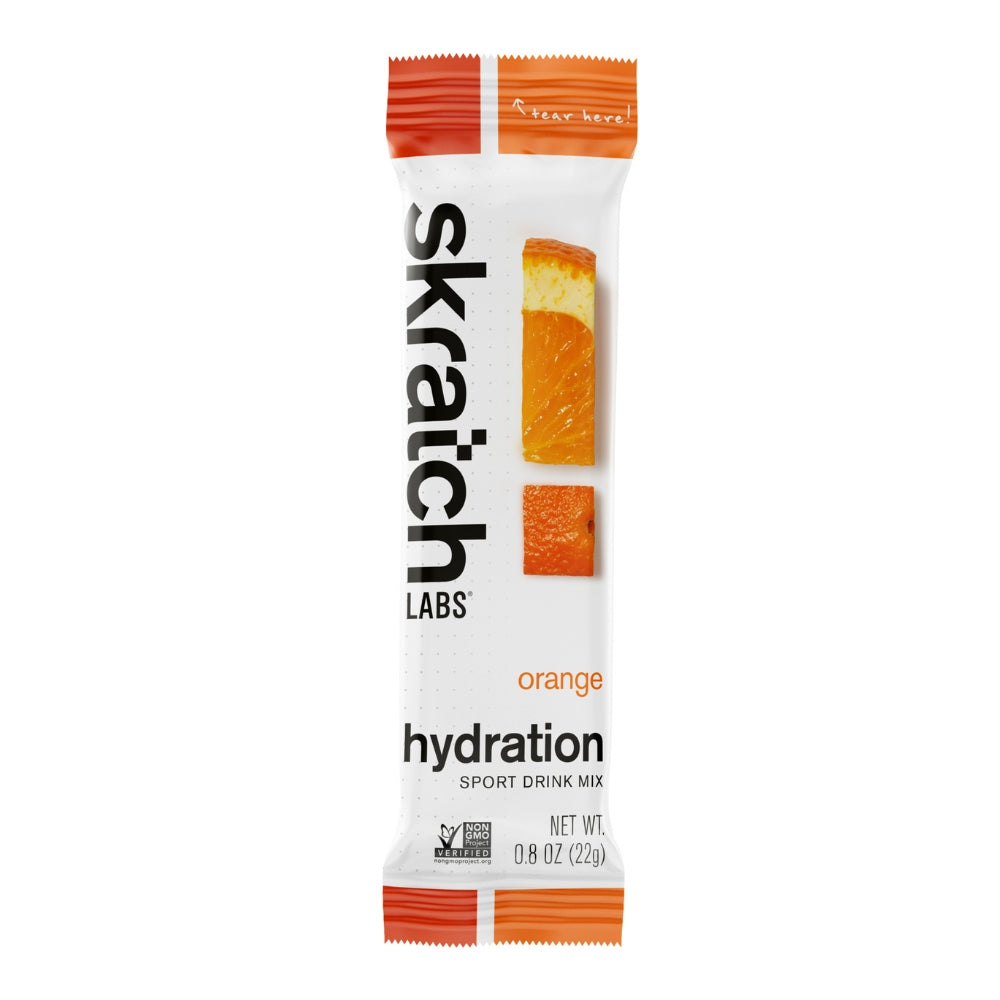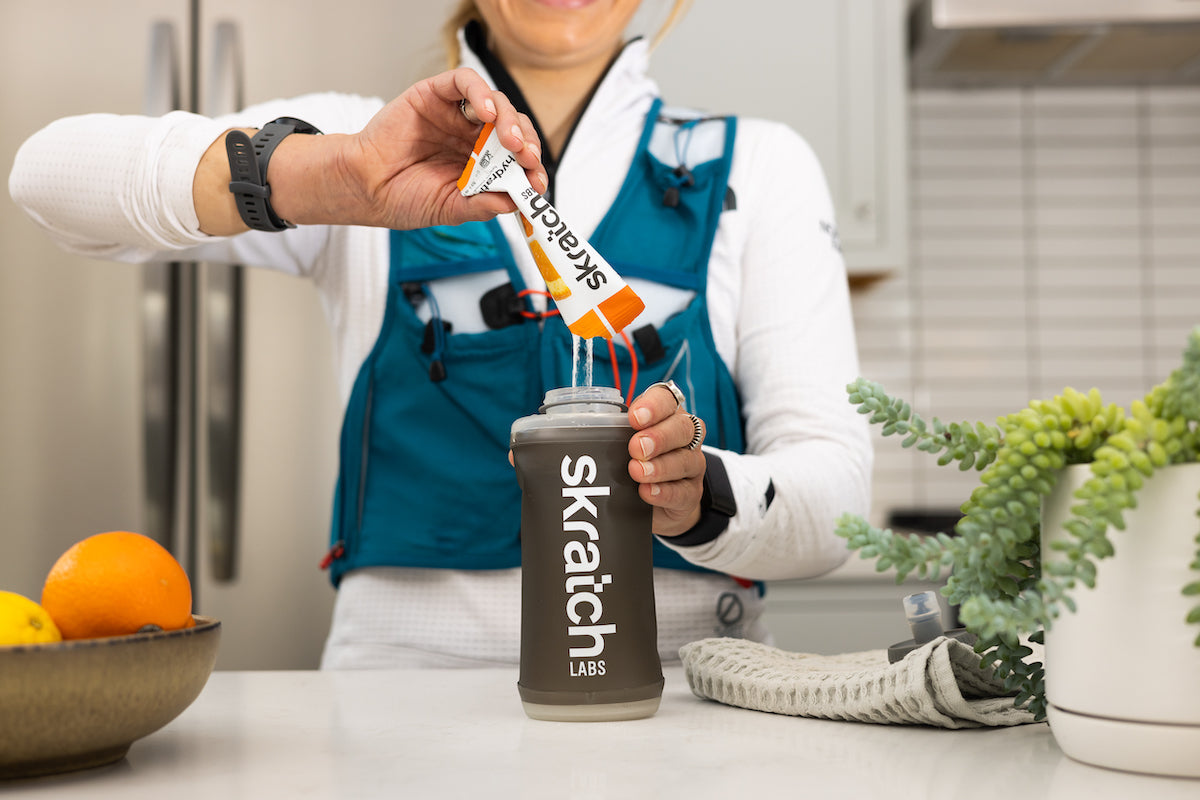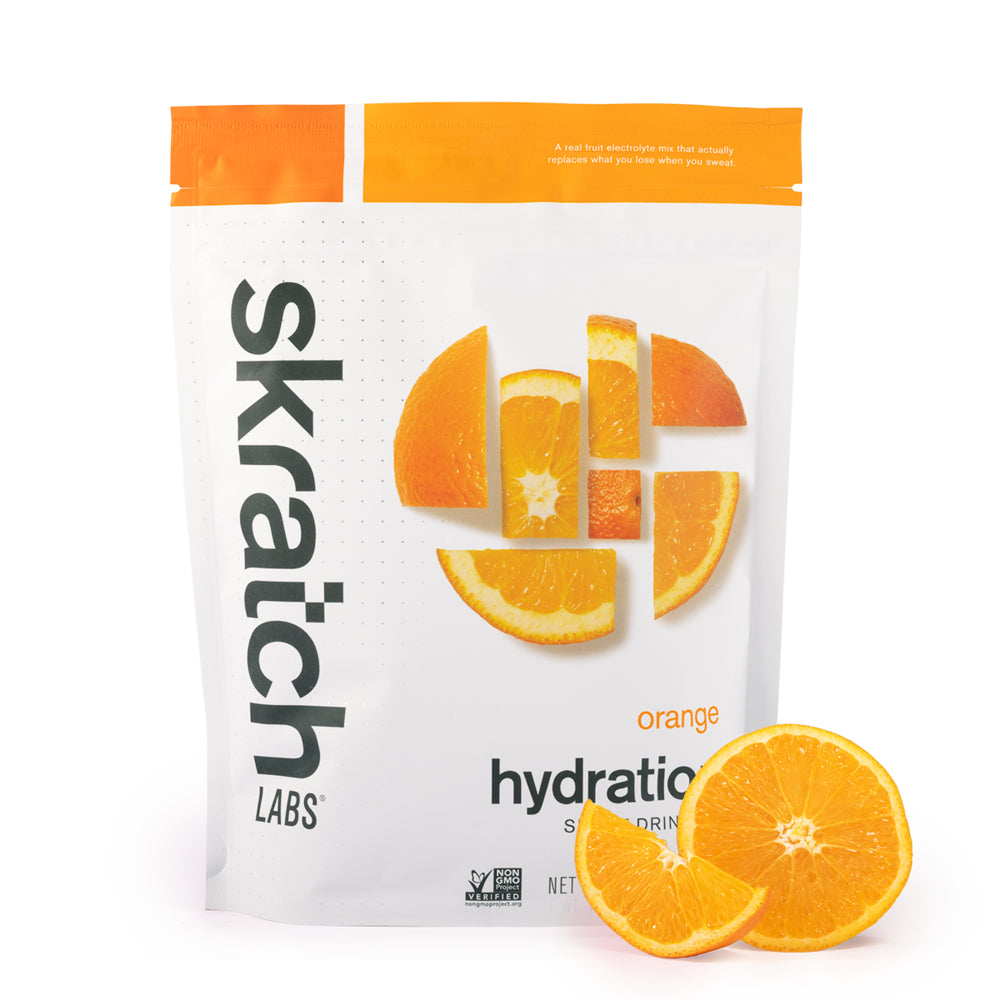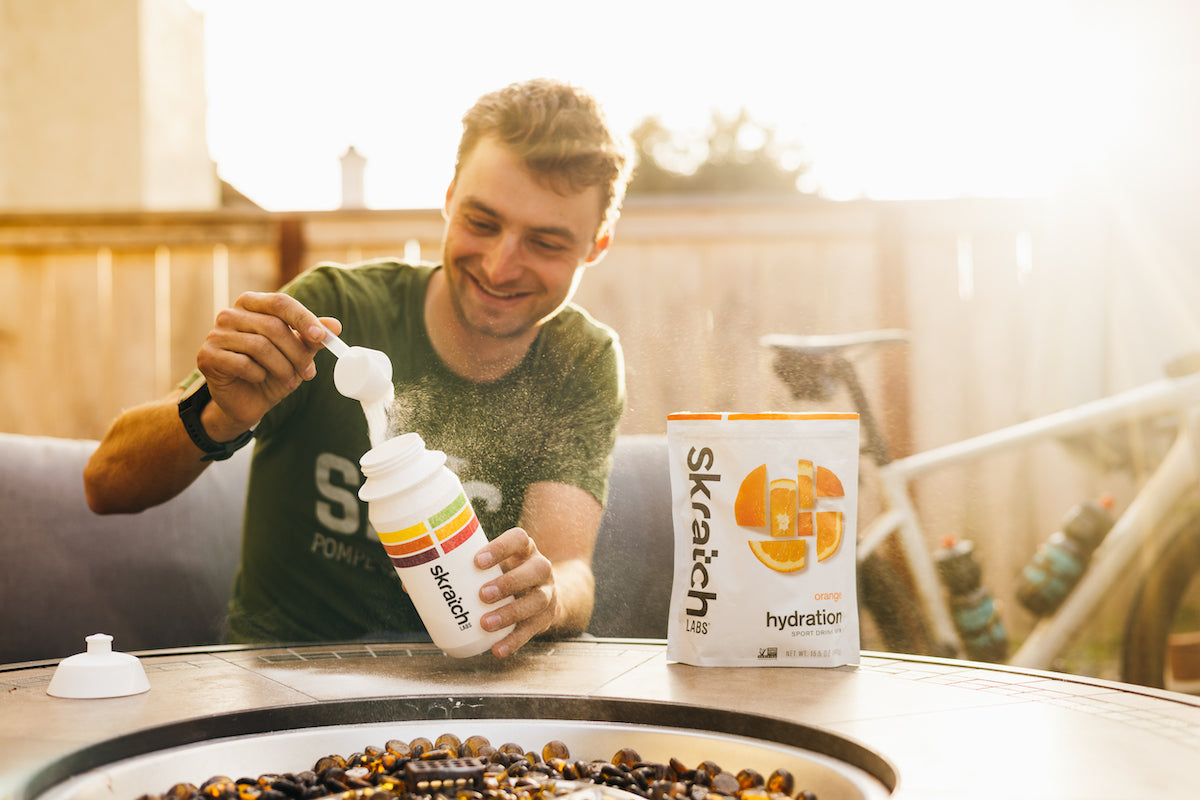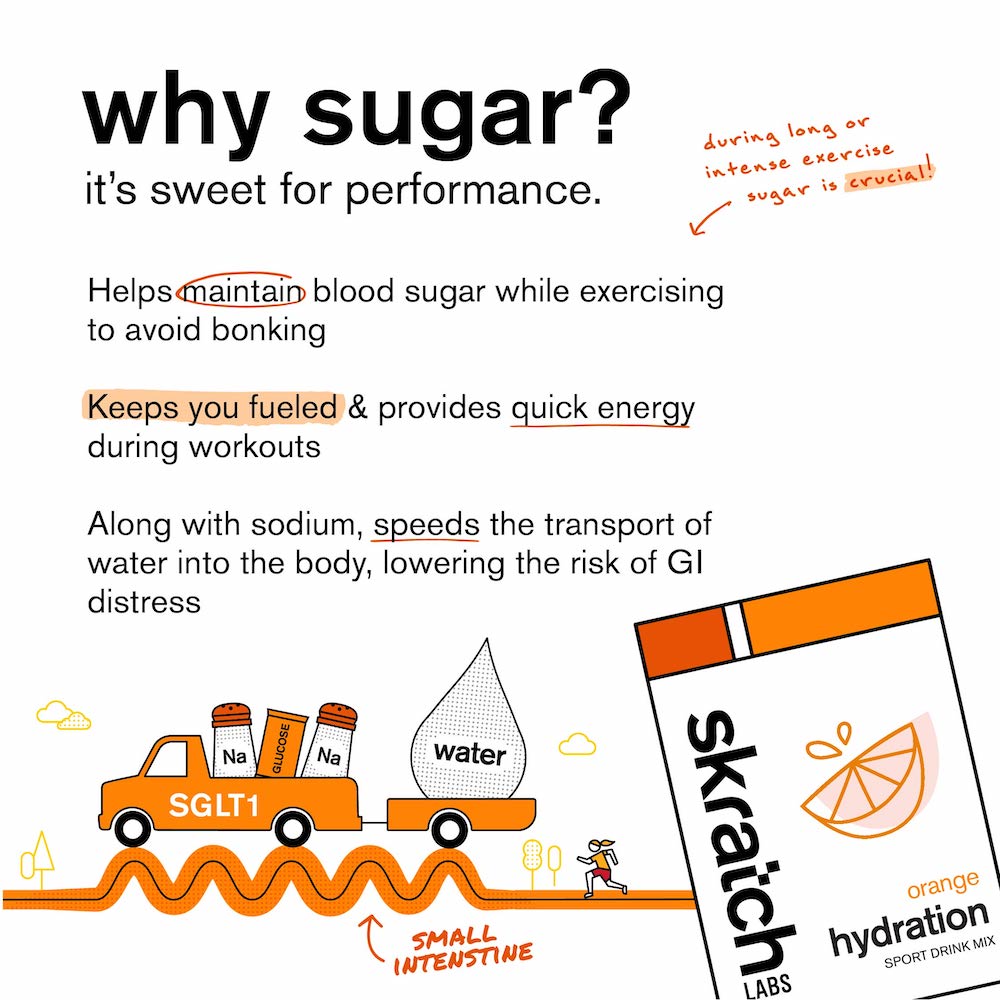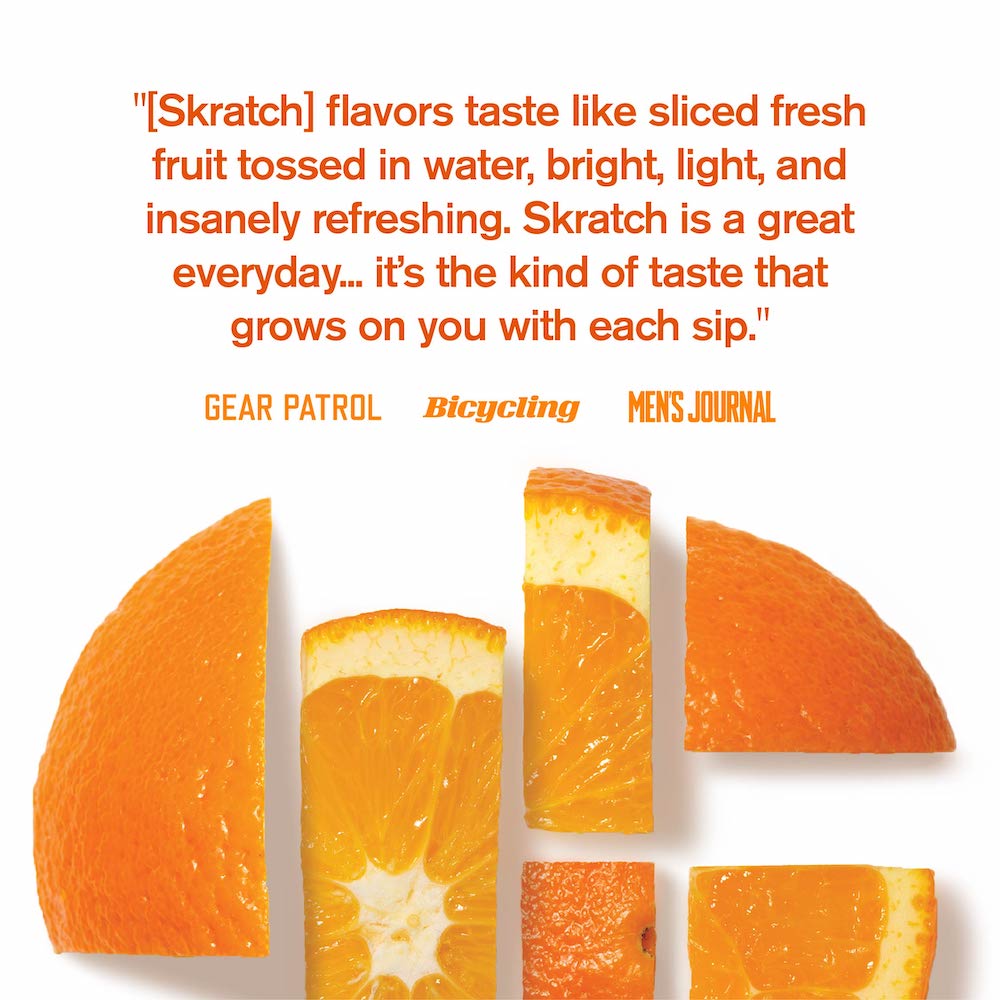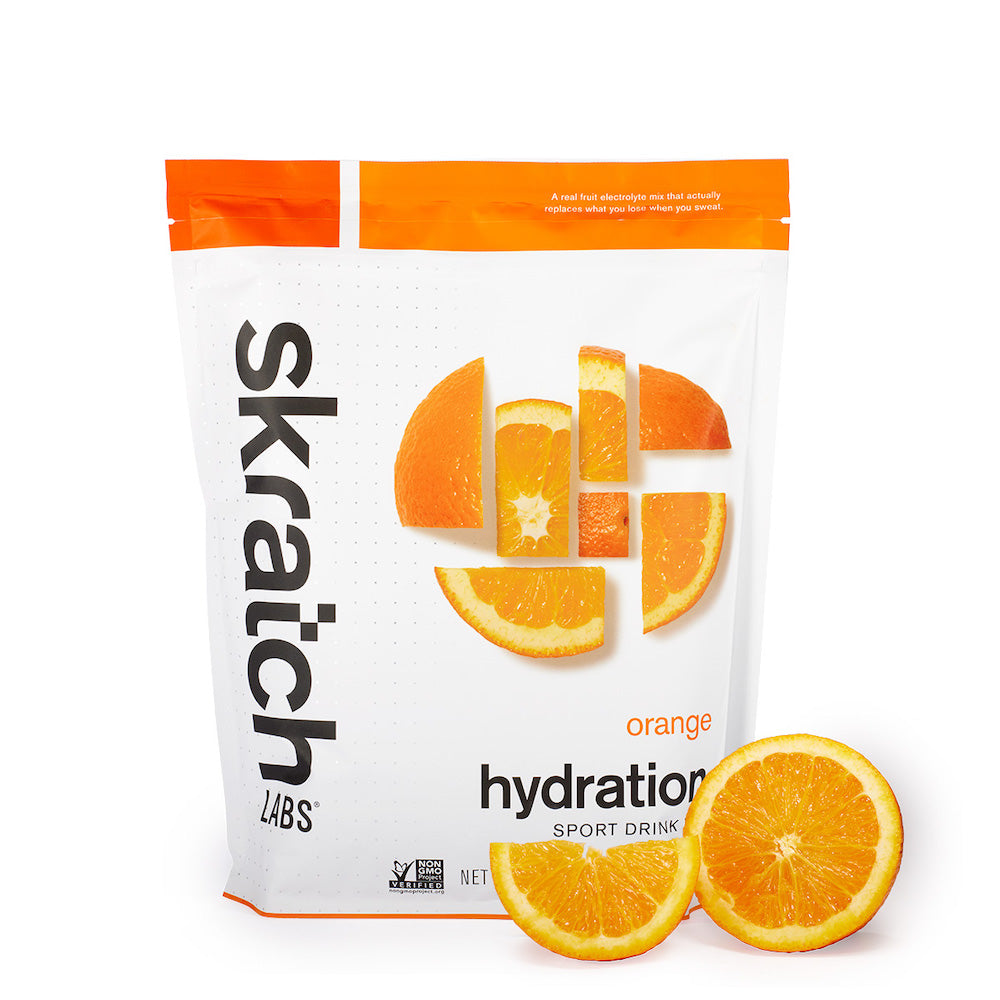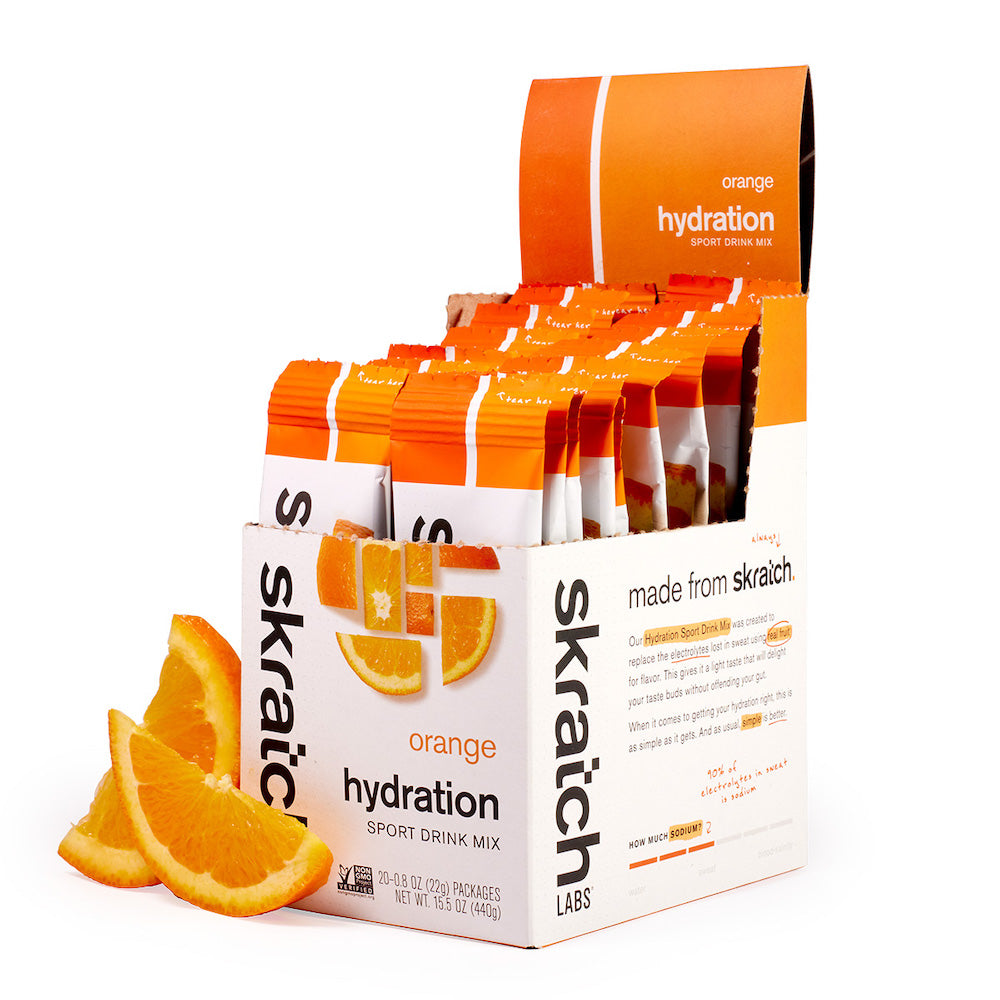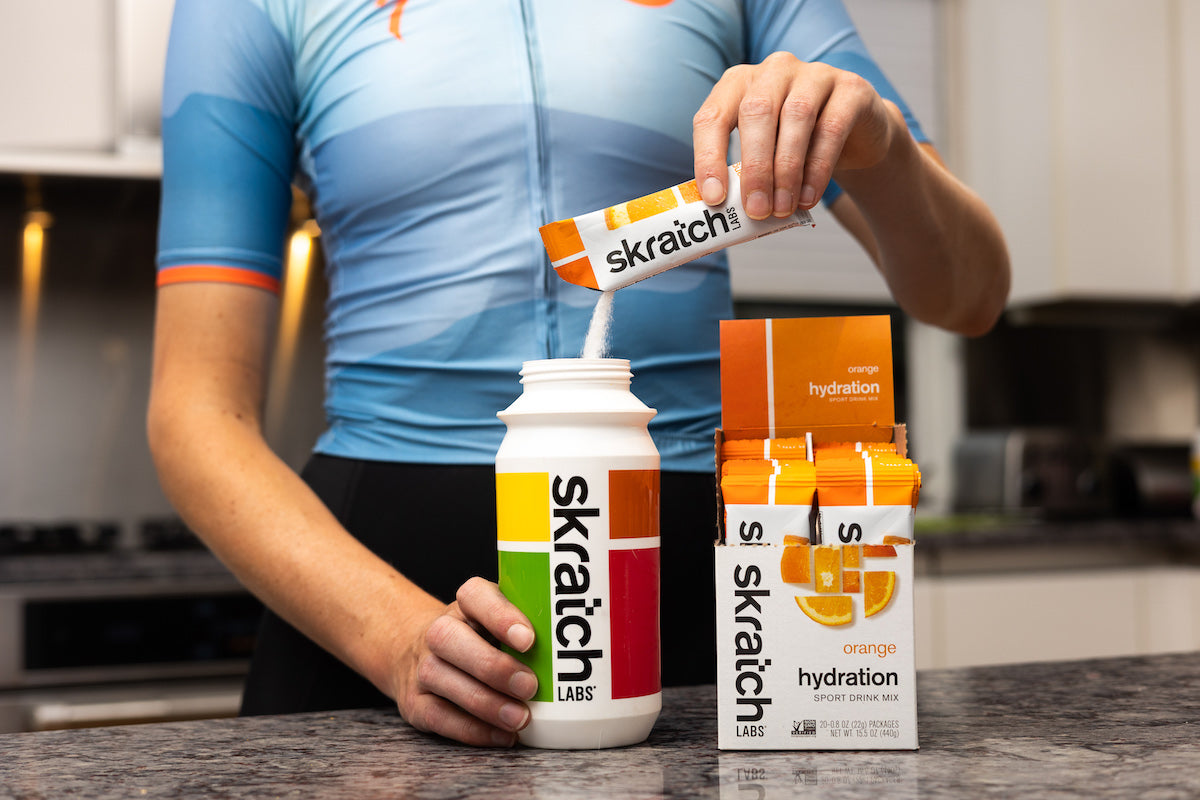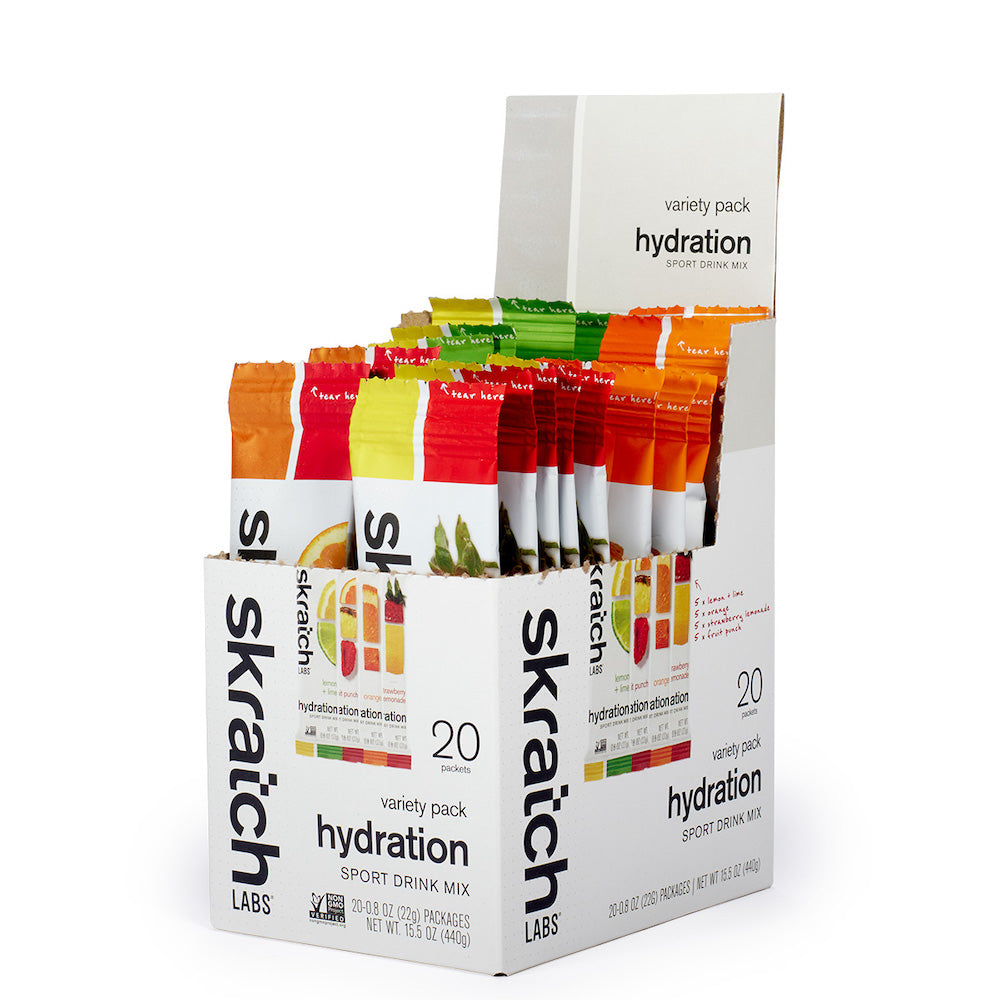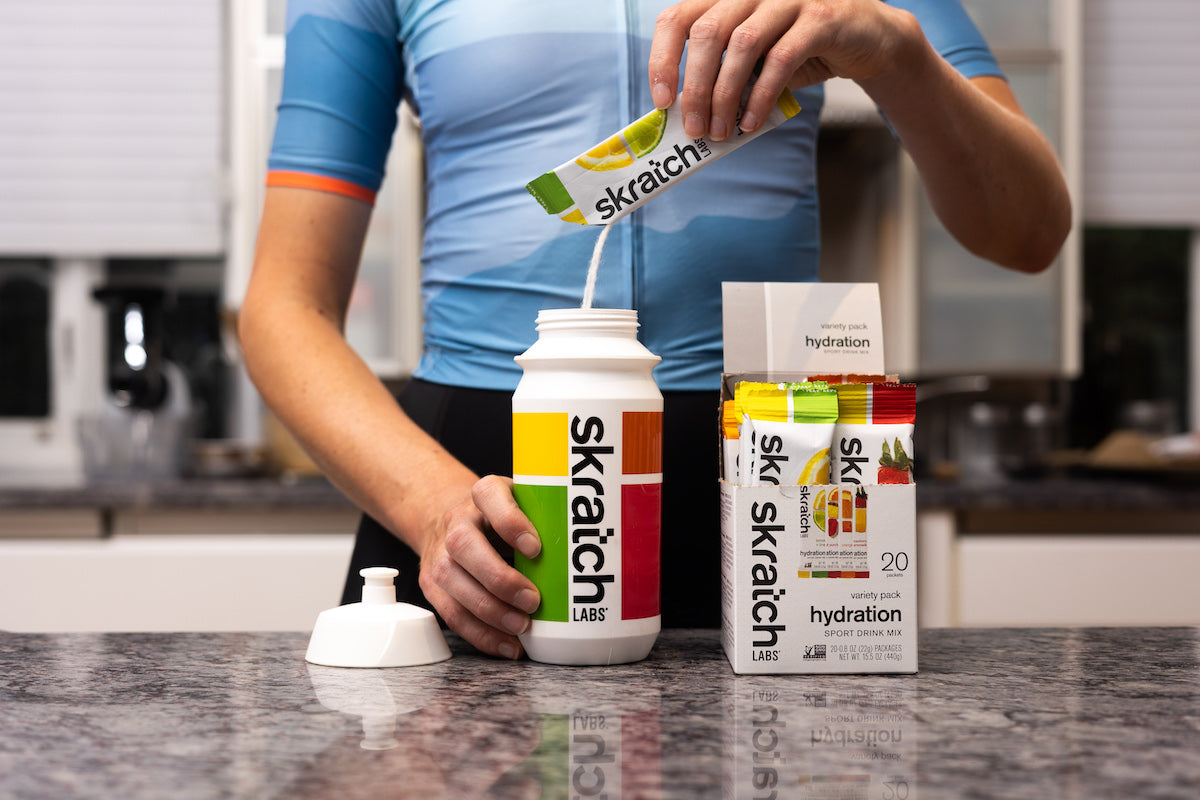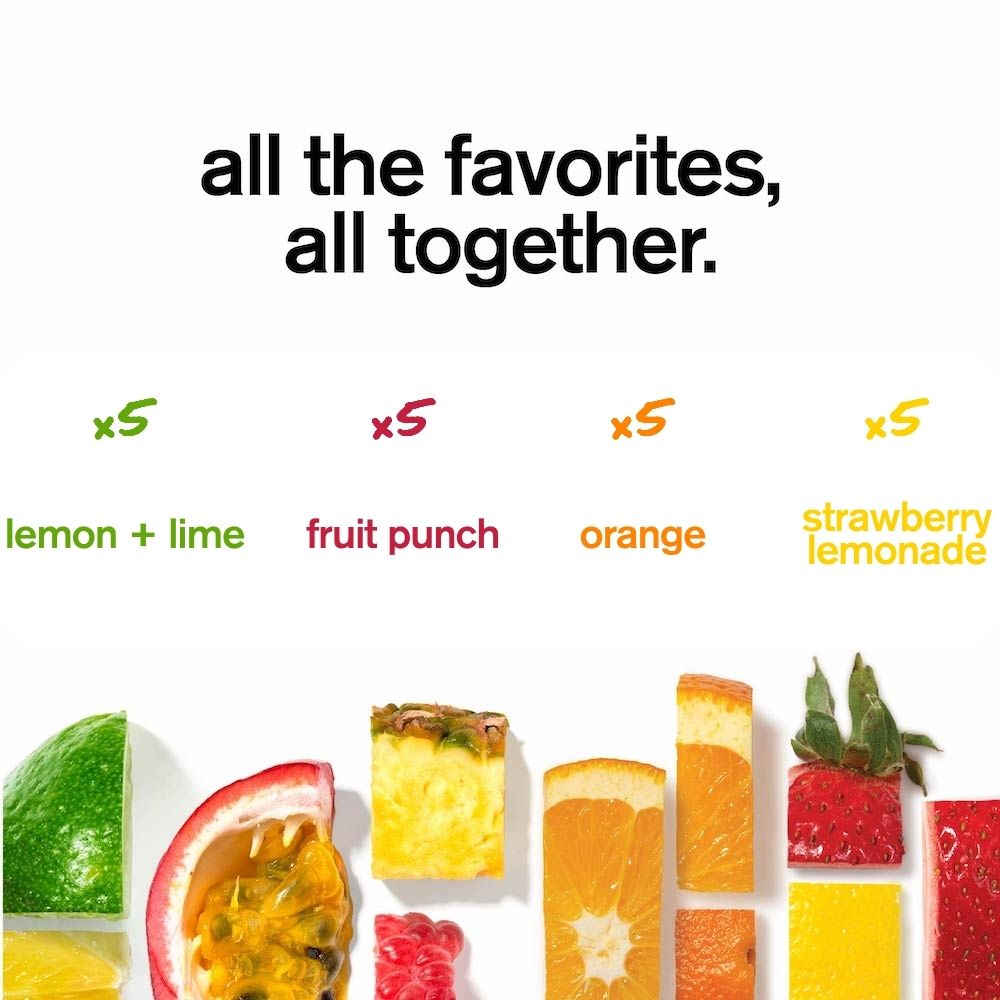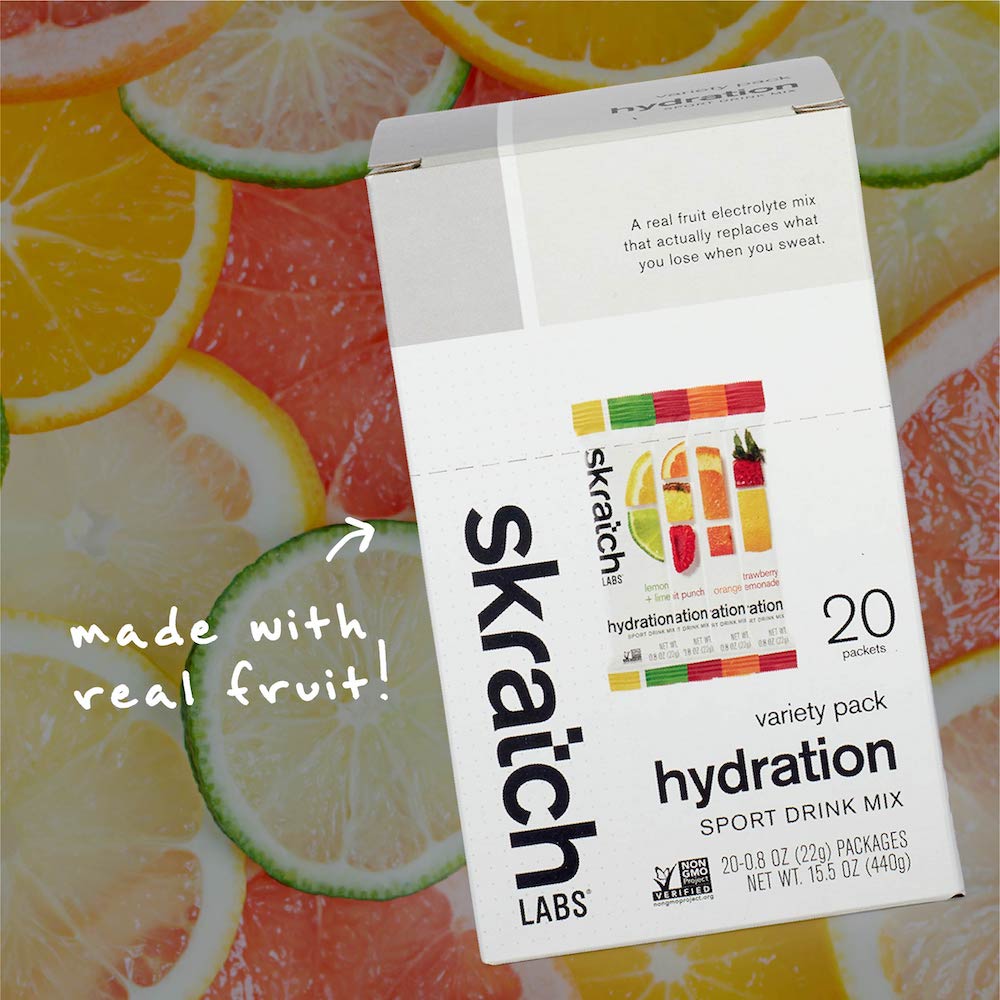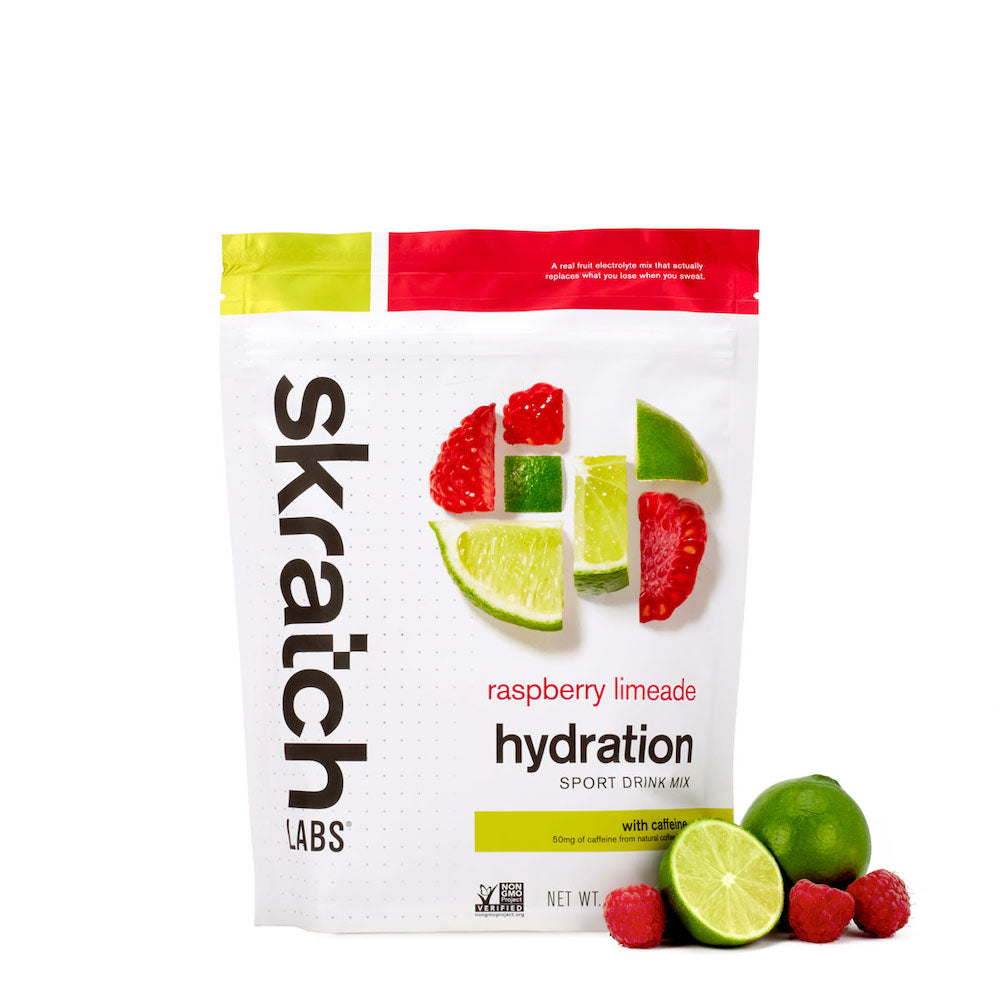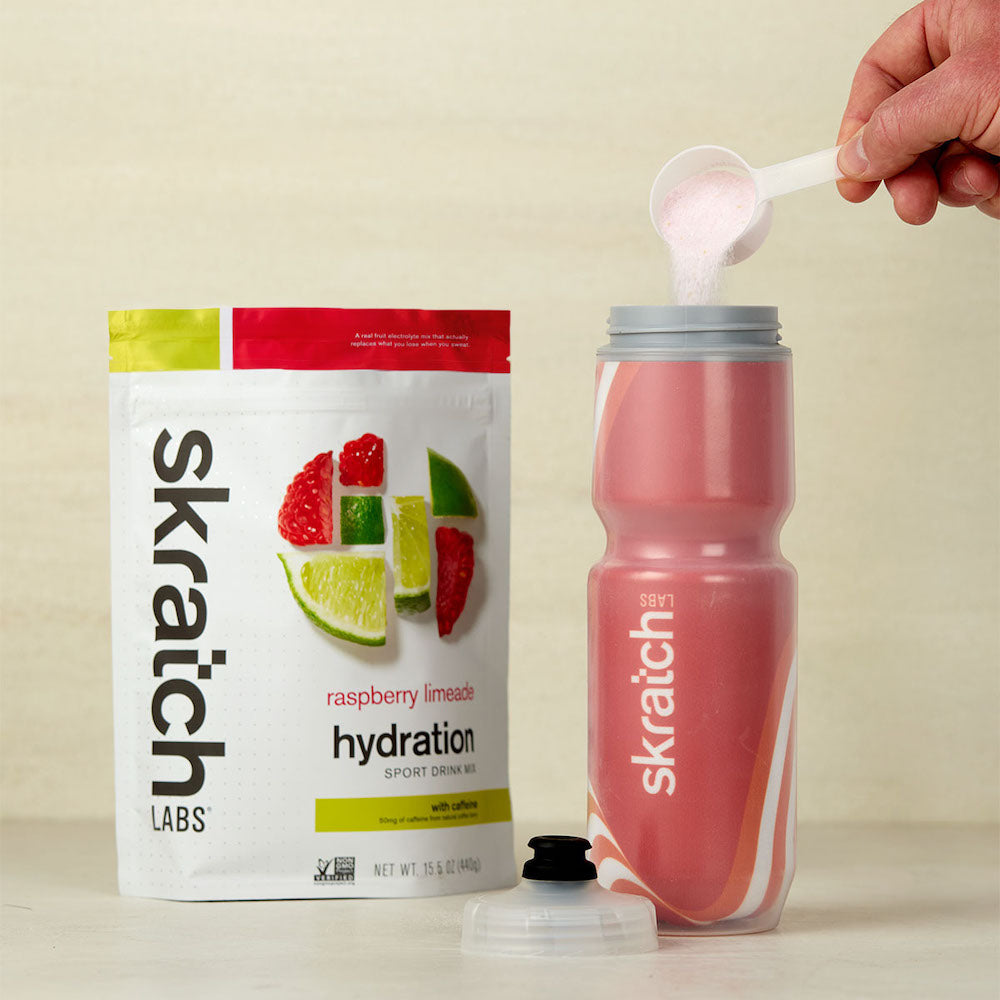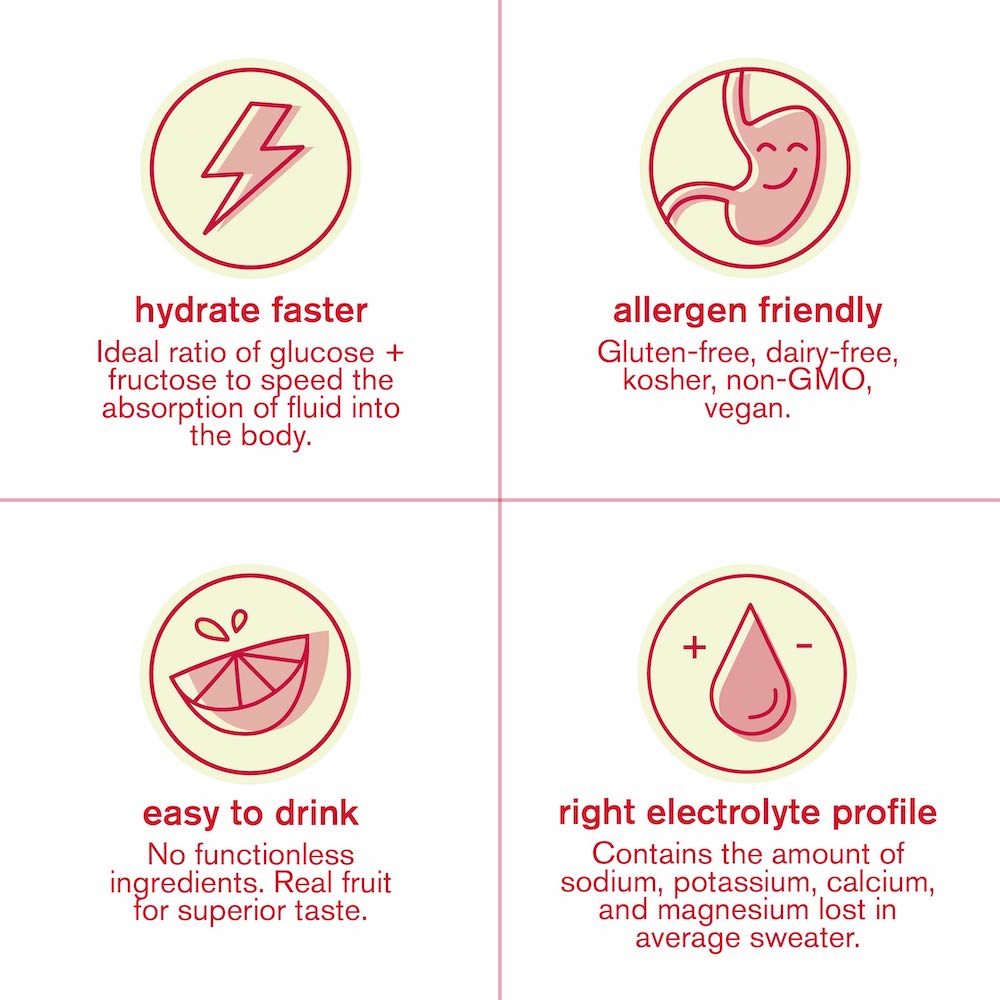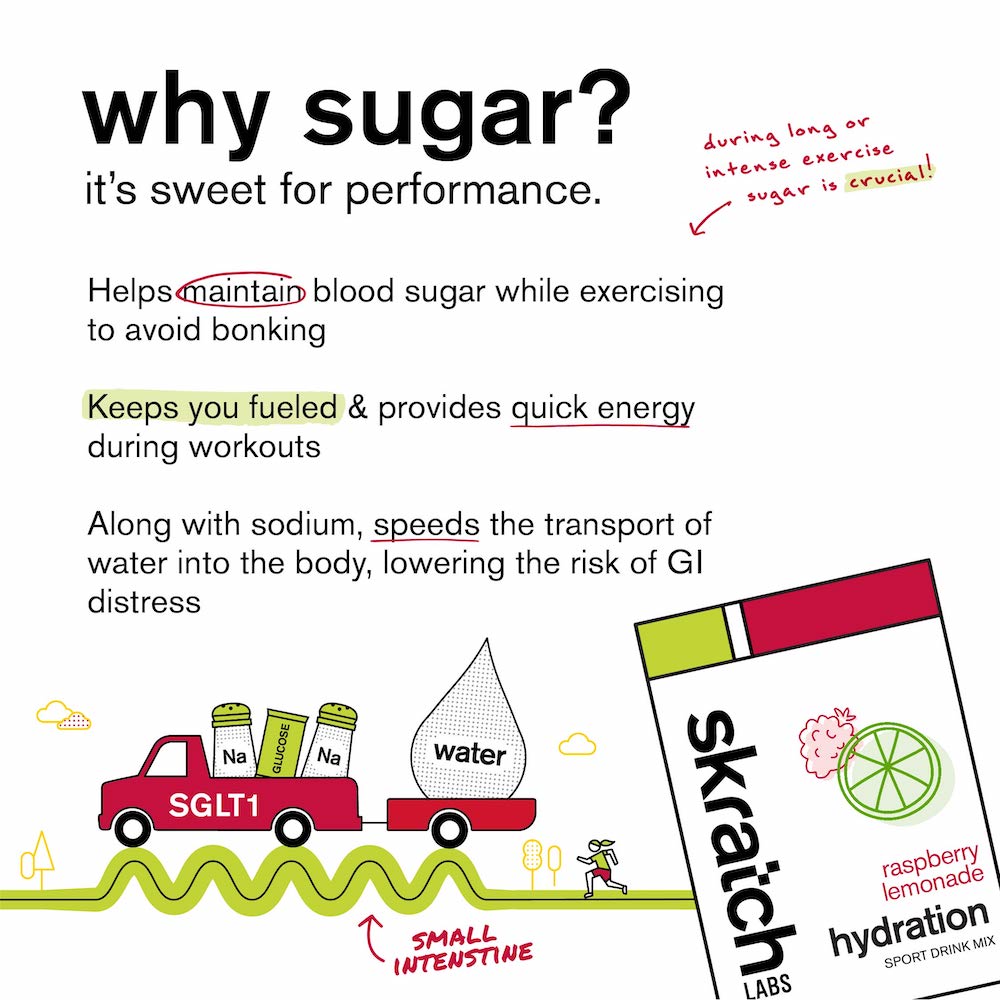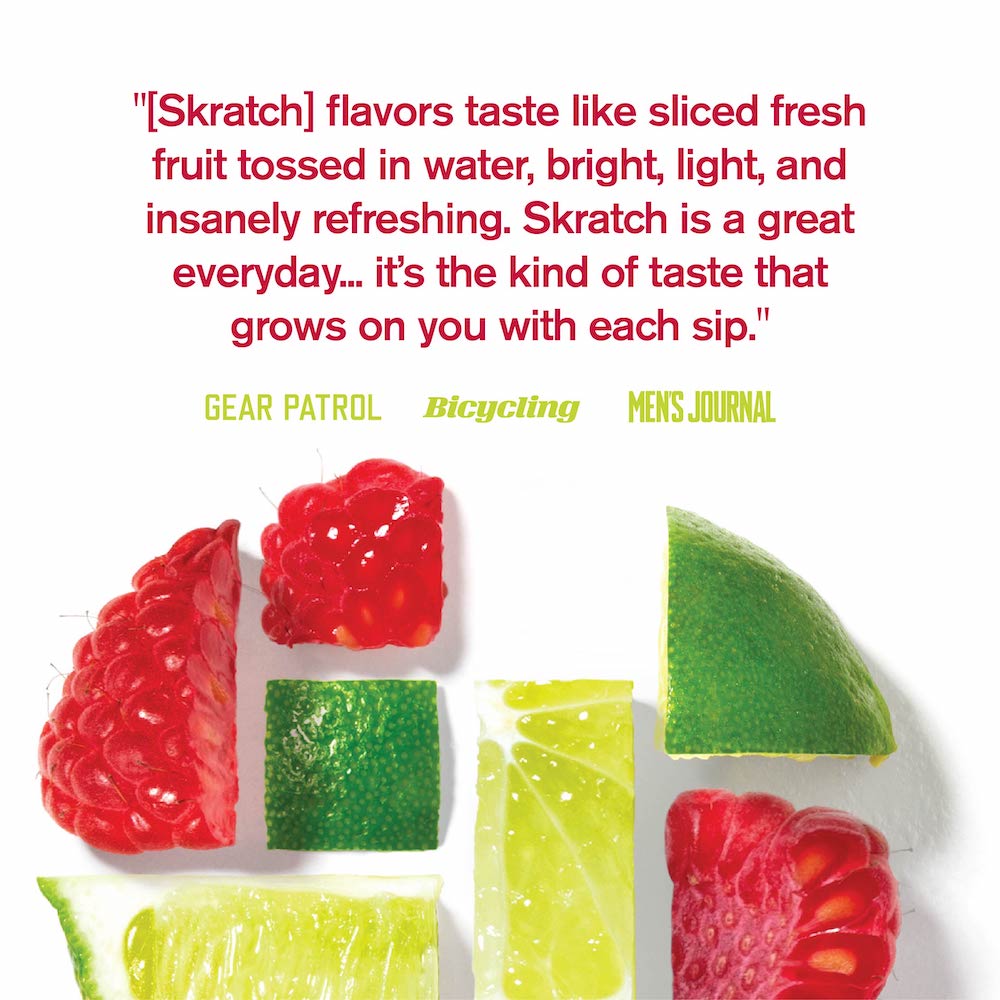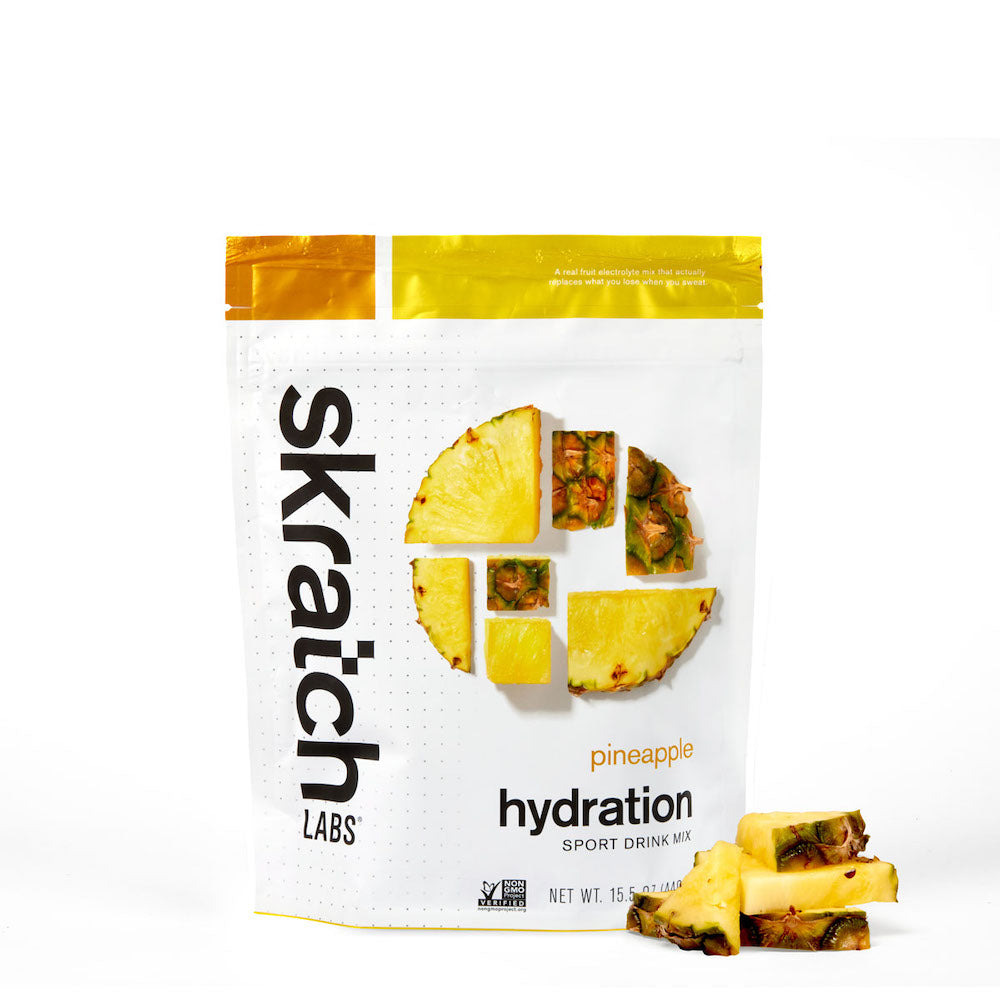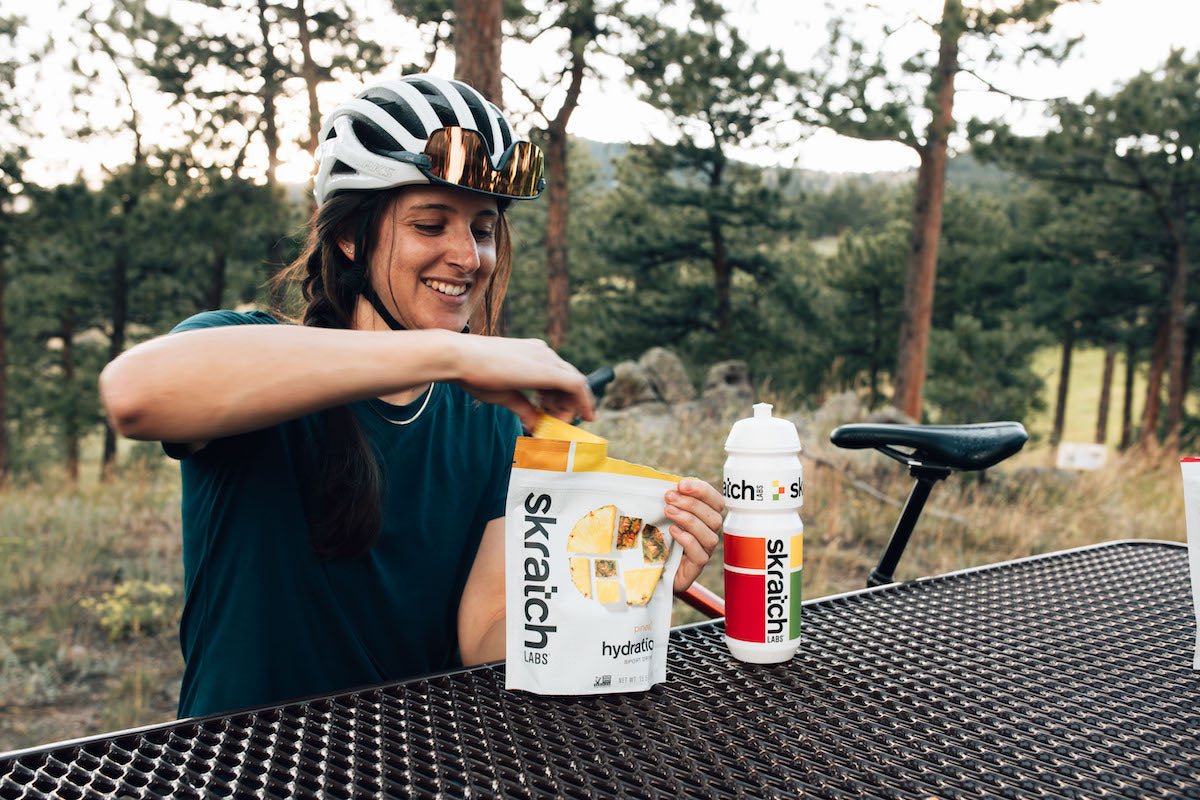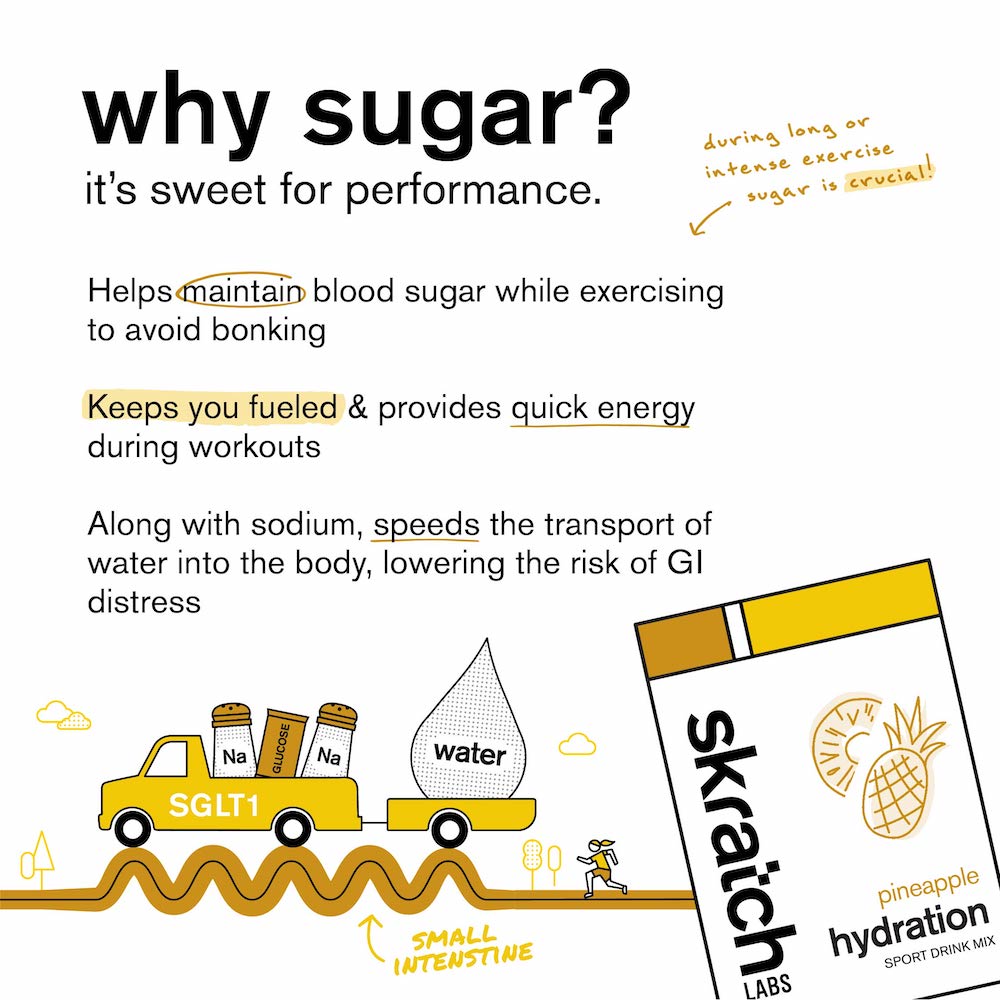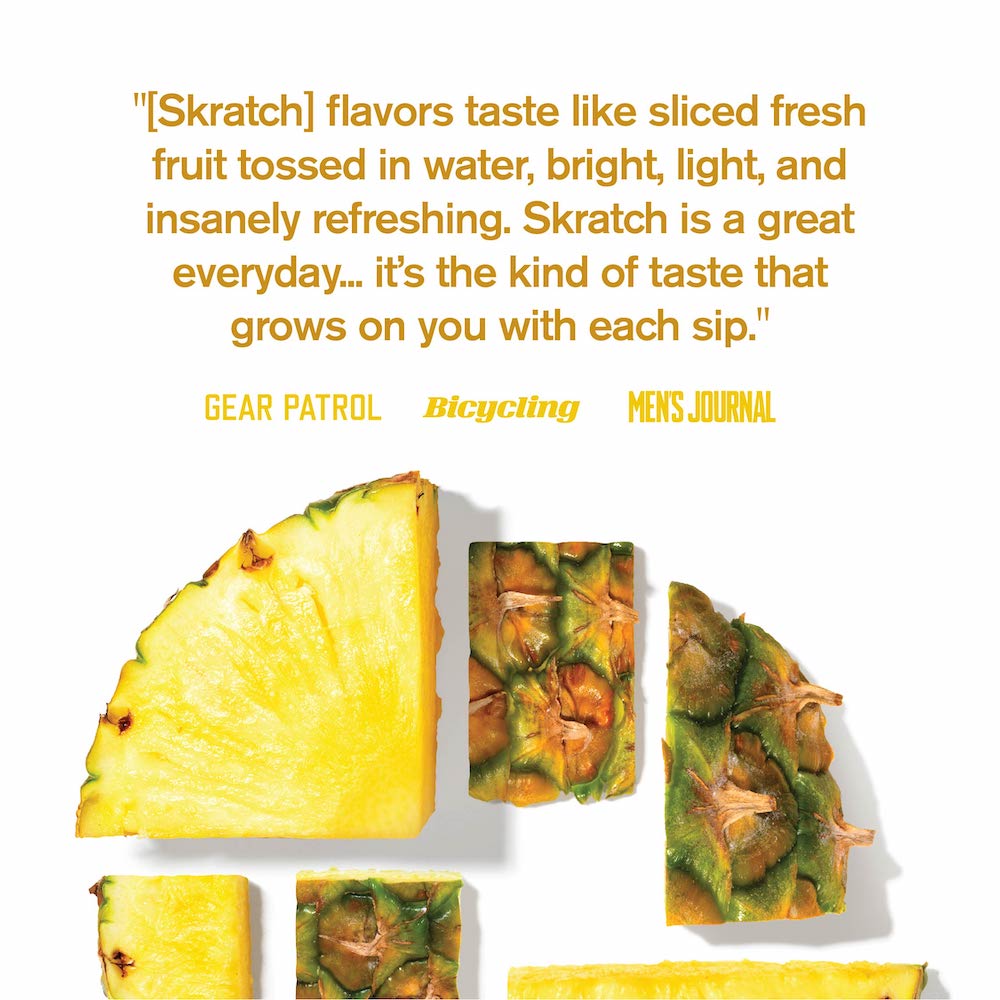 Hydration Sport Drink Mix

is generally used during exercise (it can be used pre-exercise depending on the athlete's needs). Hydration Sport Drink Mix was created to replace the electrolytes lost in sweat and to provide a little bit of energy when working out, without offending your palate or gut. We reimagined sports drinks, stripping ours down to the bare essentials to safely hydrate and quench thirst, so that athletes feel and perform better. By using real fruit for flavor it helps prevent flavor fatigue and GI distress. Its electrolyte profile matches actual sweat (800 mg sodium/L, 80 mg potassium/L, 100 mg calcium/L, 80 mg magnesium/L), which helps hydrate faster than water alone.

The right amount of sugar: Enough sugar to improve performance during exercise but not so much to ever cause GI-distress.
Hydrate faster: When glucose and sodium are transported together across the gut, this also moves water, allowing for faster hydration compared to water alone.
The right electrolyte profile: Contains the average sodium, potassium, calcium, and magnesium lost in sweat, allowing thirst to be a better gauge for hydration.
Easy to drink: To alleviate GI-distress and flavor fatigue, we eliminate functionless ingredients like artificial sweeteners and colors, using only real fruit for superior taste.
Meets special dietary needs: non-GMO, gluten-free, dairy-free, vegan, and kosher.
Clear Drink Mix

can be used just as you would our Sport Hydration Drink Mix but when you want the clear taste that only water can provide. Light Flavor: Lightly citrus-infused water for a crisp, refreshing taste.Easy drinking: Just a hint of flavor that won't wear out your taste buds during long or hot days.

Electrolyte flexibility: Each serving contains 270 mg sodium, but add as much or as little as you need without impacting flavor.
All-day usage: Lower added sugar (4g) and lower calories (50) for drinking in high volumes or during less active times.
No GI Distress: Incredibly low osmolality means easy digestion without disruption.
Wellness Hydration Mix

is an Oral Rehydration Solution (ORS) formulated to address nutrient deficiencies caused by heightened dehydration or extreme exercise. It is based on recommendations developed by the World Health Organization (WHO), with clinical levels of electrolytes and zinc for rapid rehydration.

Rapid rehydration: An Oral Rehydration Solution (ORS) formulated to address nutrient deficiencies caused by heightened dehydration or extreme exercise.
Quickly replace water & electrolytes: Contains less sugar, twice the sodium, six times the potassium and a small amount of zinc compared to our Sports Hydration Drink Mix.
Easy to drink: Made with natural ingredients and only real fruit for flavor; free from excess ingredients, artificial sweeteners, and coloring agents.
Meets special dietary needs: non-GMO, gluten free, dairy-free, vegan, kosher.
High-Sodium Drink Mix

is formulated to pre-load the body with extra water and sodium ahead of really long and hot workouts. Combined with a small amount of sugar, real fruit for flavor, and four times the sodium of our Sport Hydration Drink Mix; it functions as a drinkable saline reserve for extreme activities in extreme environments.

Increases water & sodium reserves: A sodium concentration equivalent to blood (3500 mg of sodium per Liter) to maximize the amount of water your vascular system can hold.
Preload Hydration: Extremely high sodium content is designed to "hyper hydrate" immediately before grueling situations when you know you'll be losing more water and salt in your sweat than you can consume during exercise.
Sodium Citrate for Lactic Acid Buffering & Easy Absorption: Unlike sodium chloride, sodium citrate can buffer lactic acid and is much easier on the gut, making High-Sodium Drink mix an easy way to supplement more sodium during exercise.
Palatable & effective: Made with natural ingredients, only real fruit for flavor, and just enough sugar to maximize the movement of water into the body.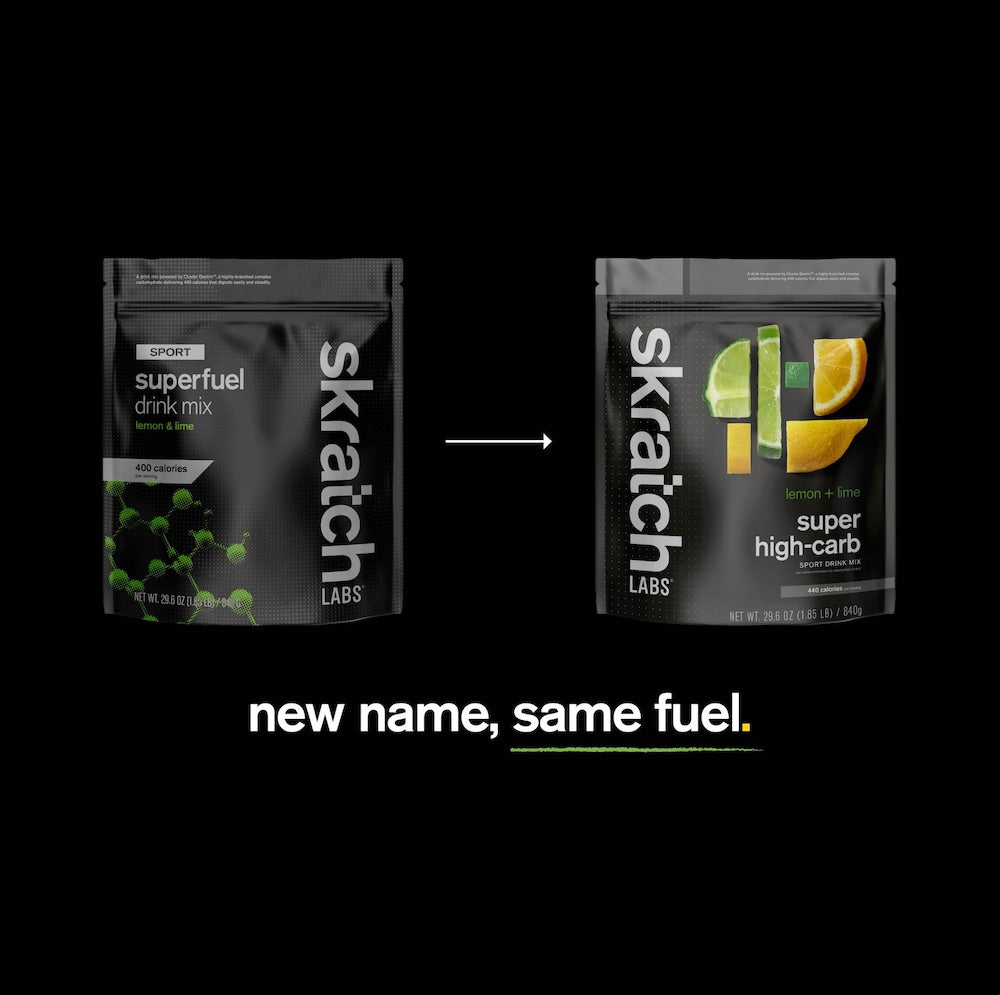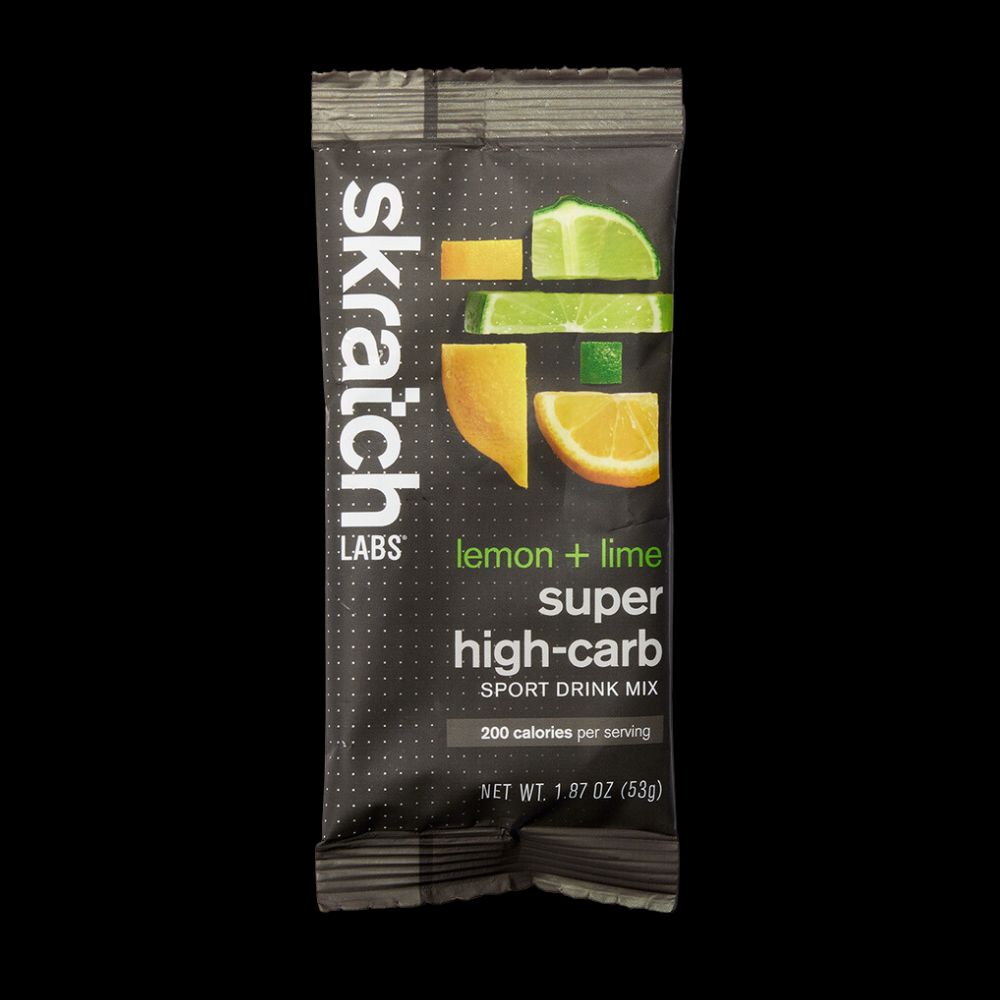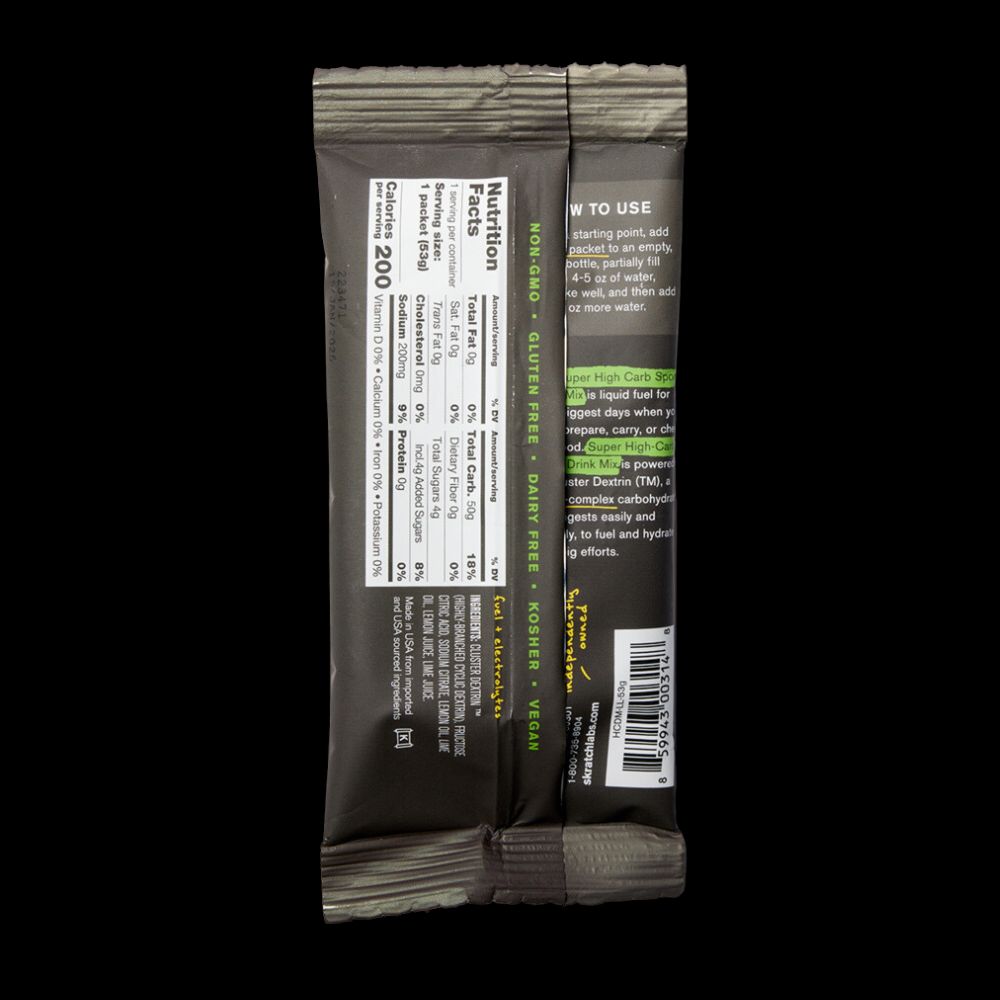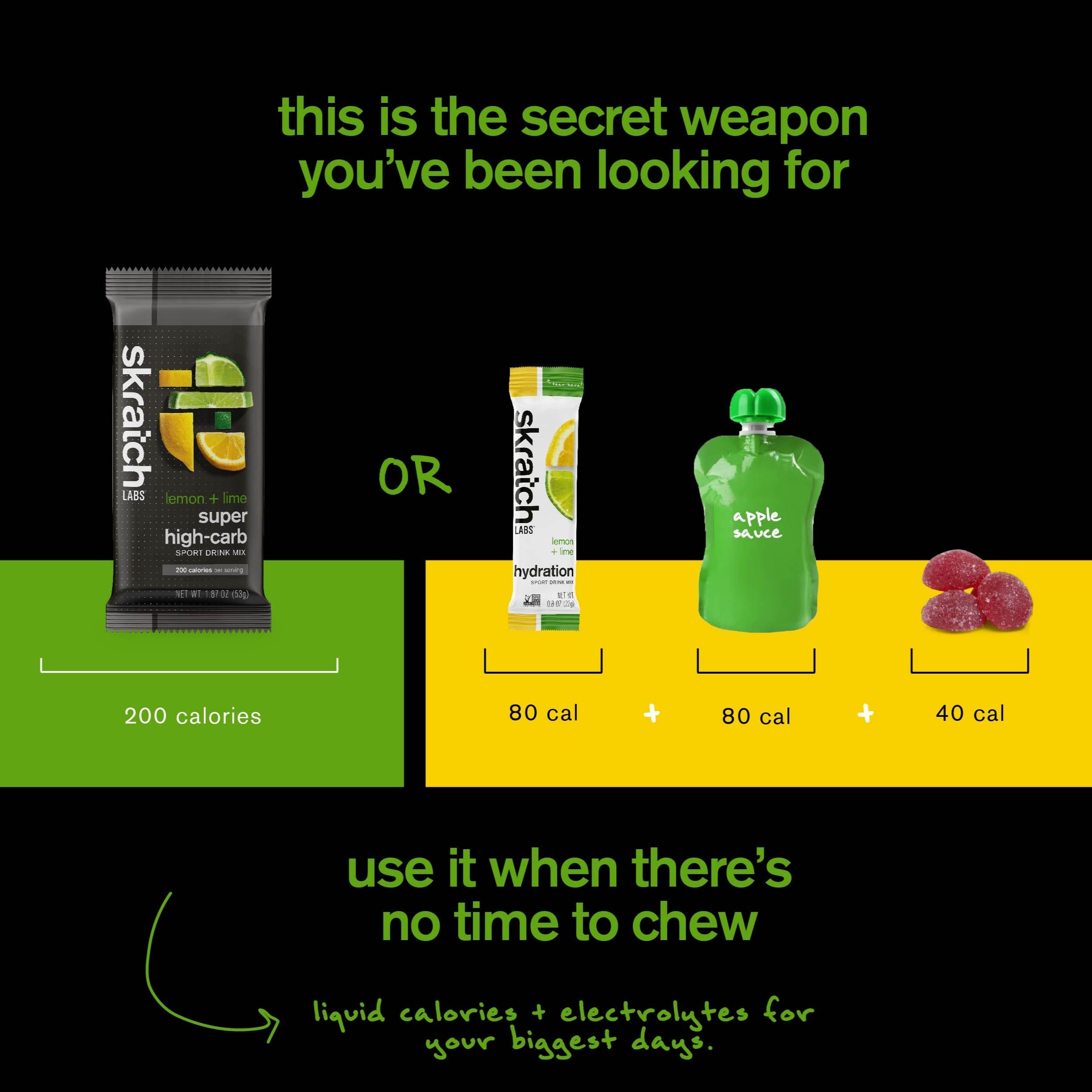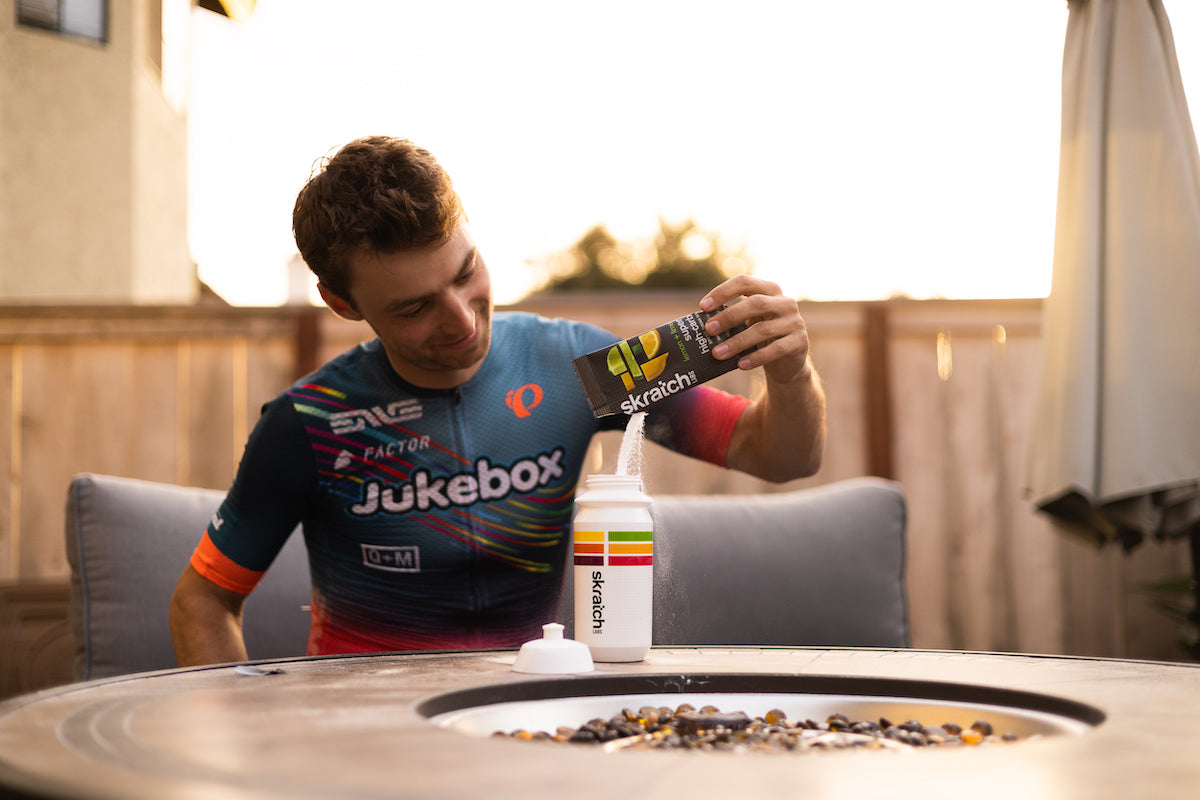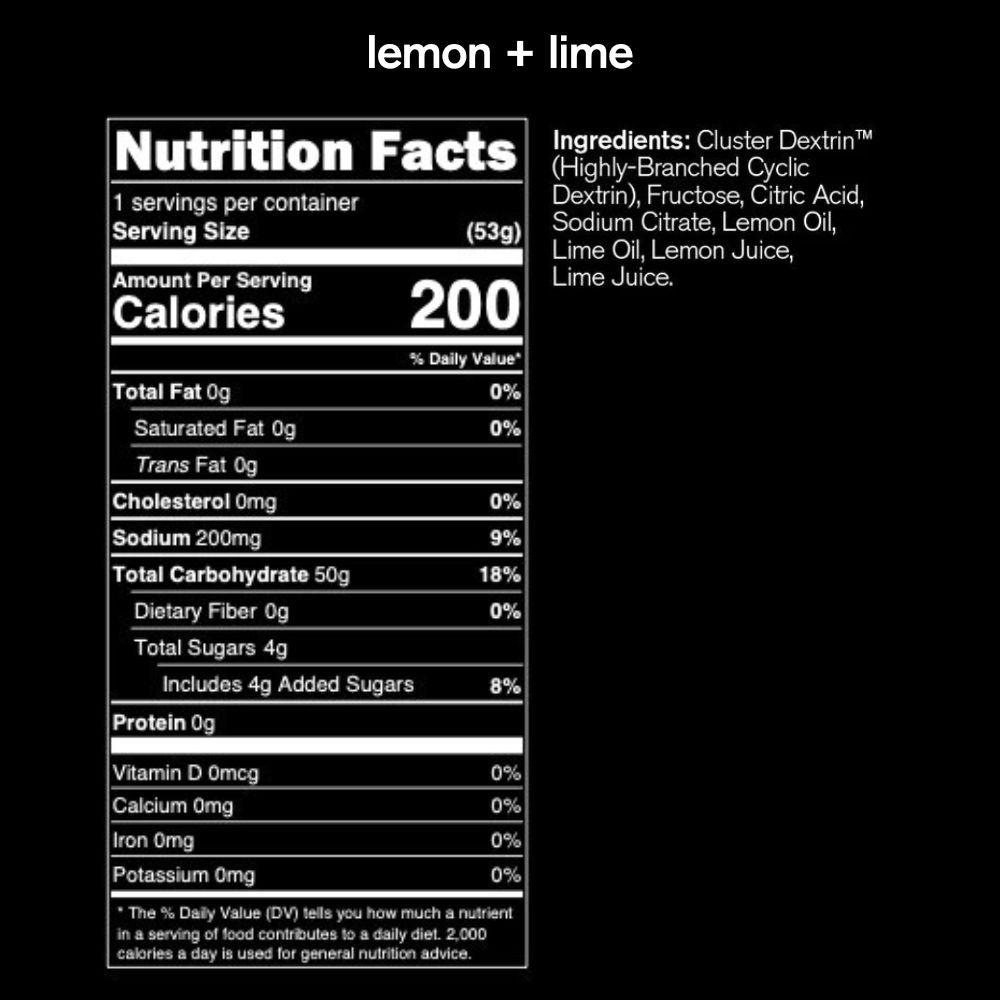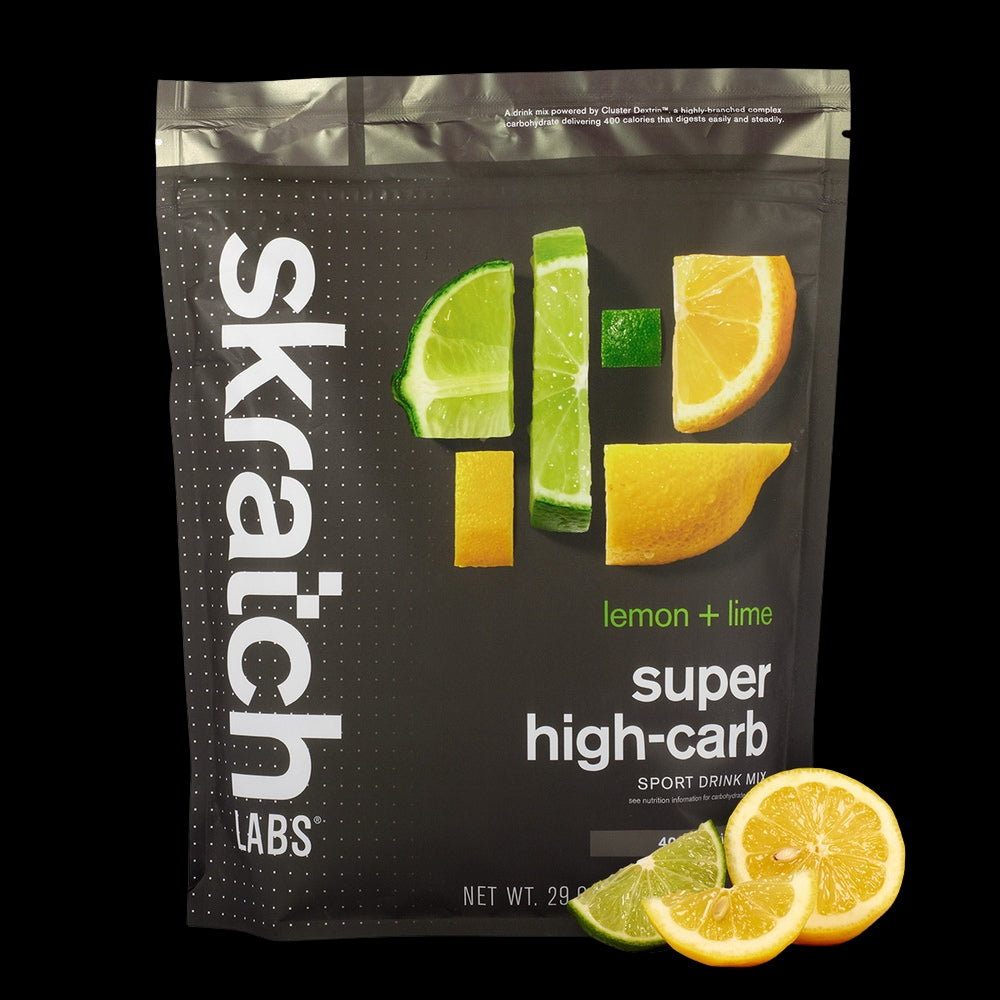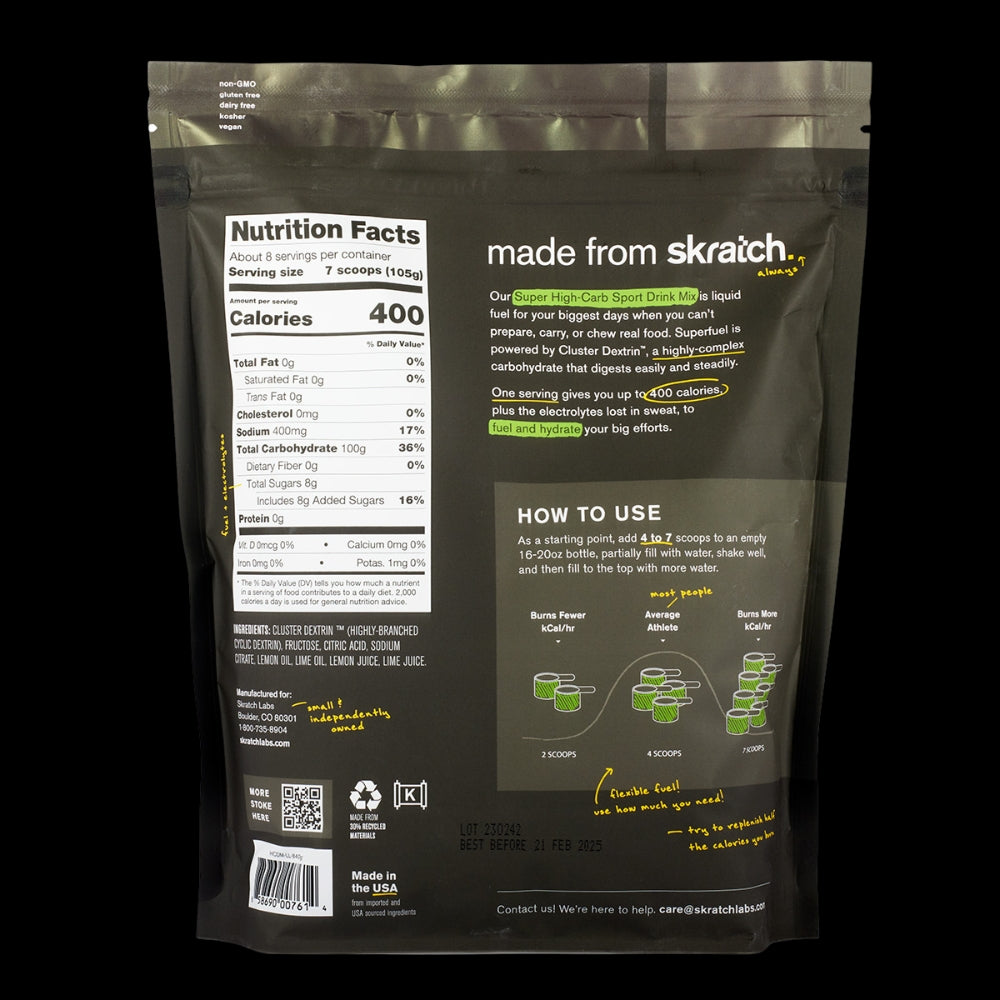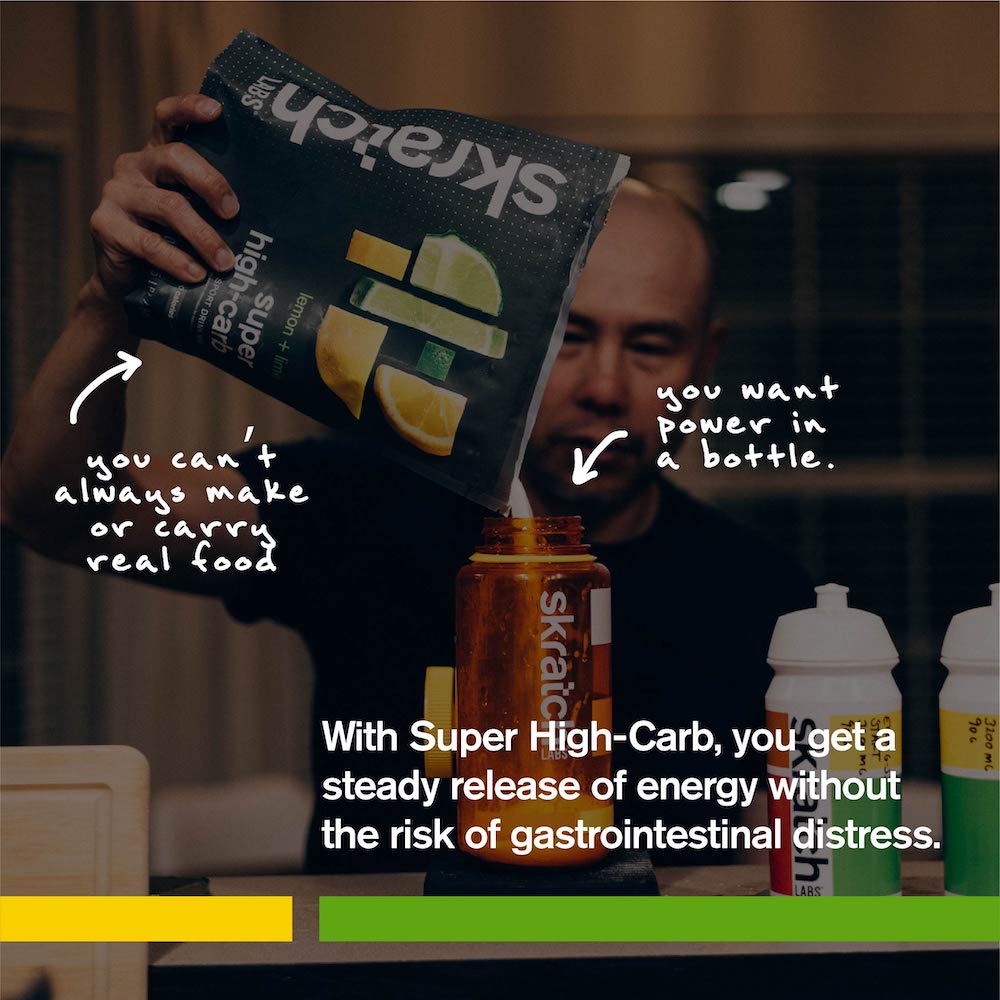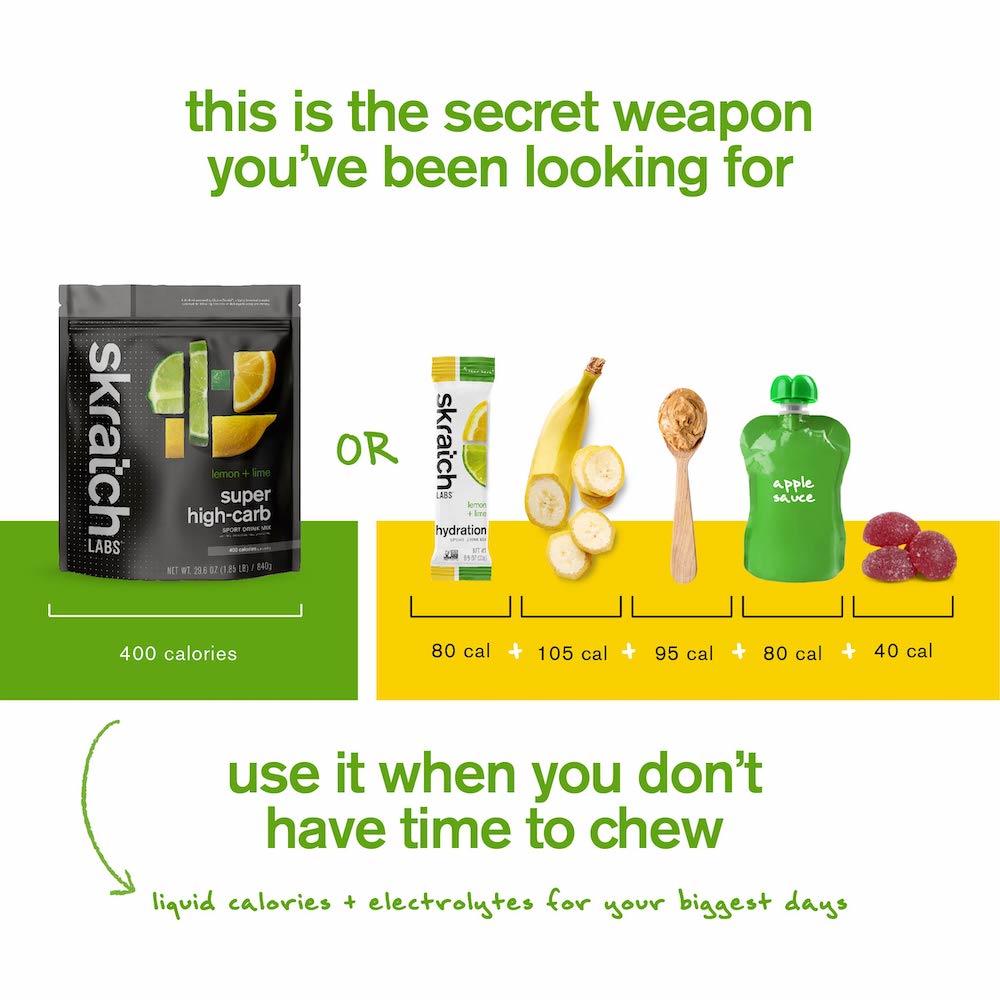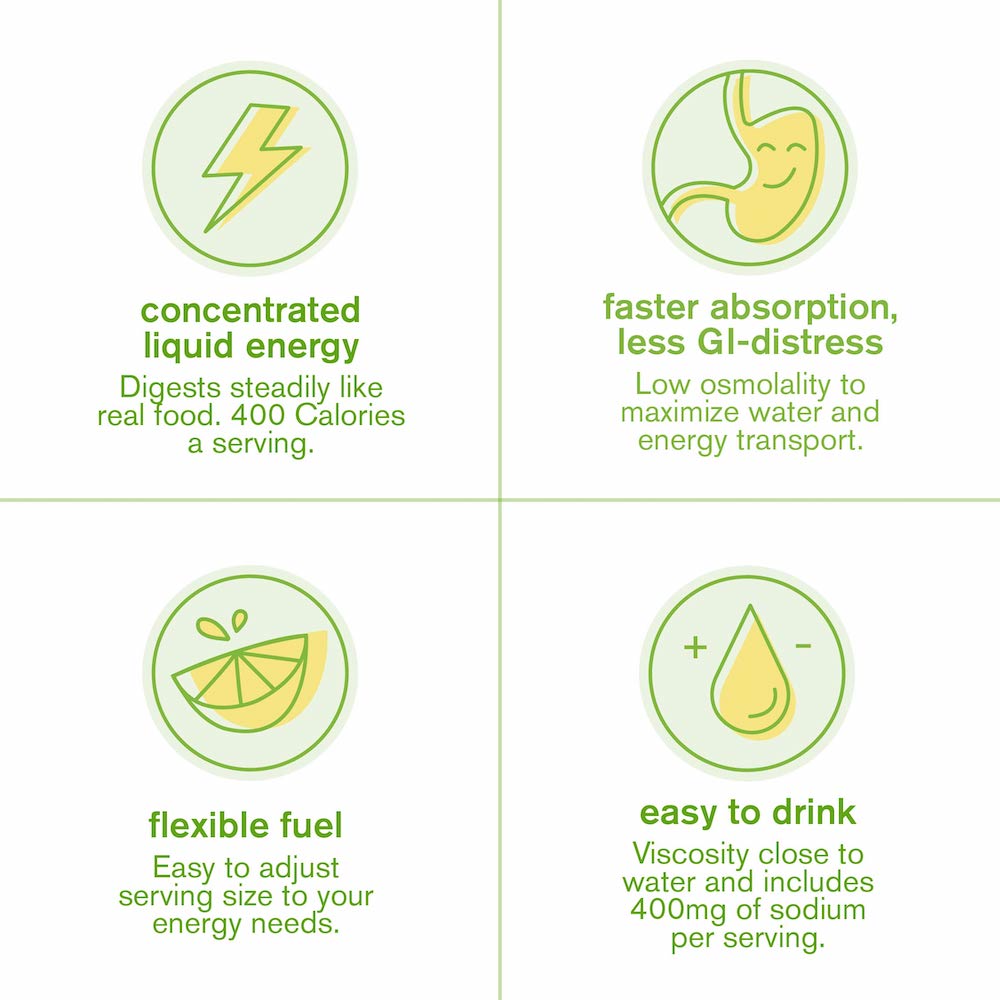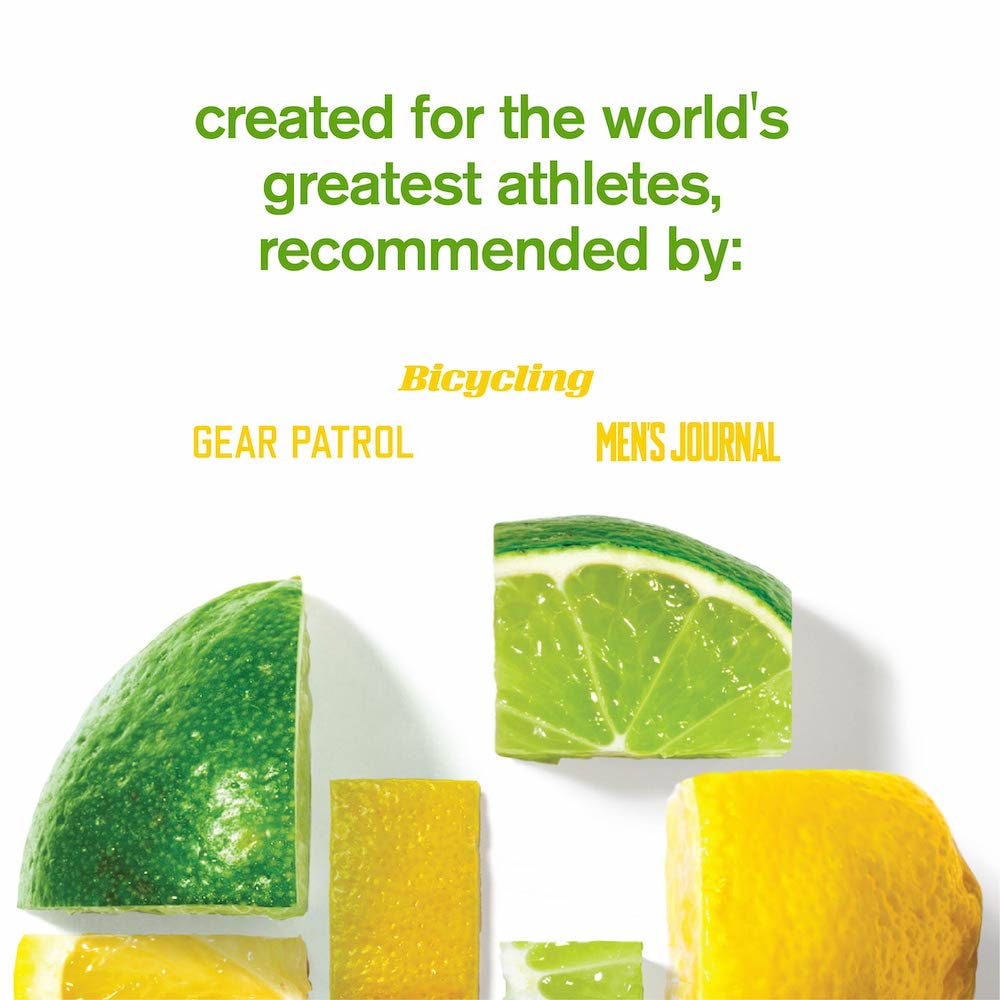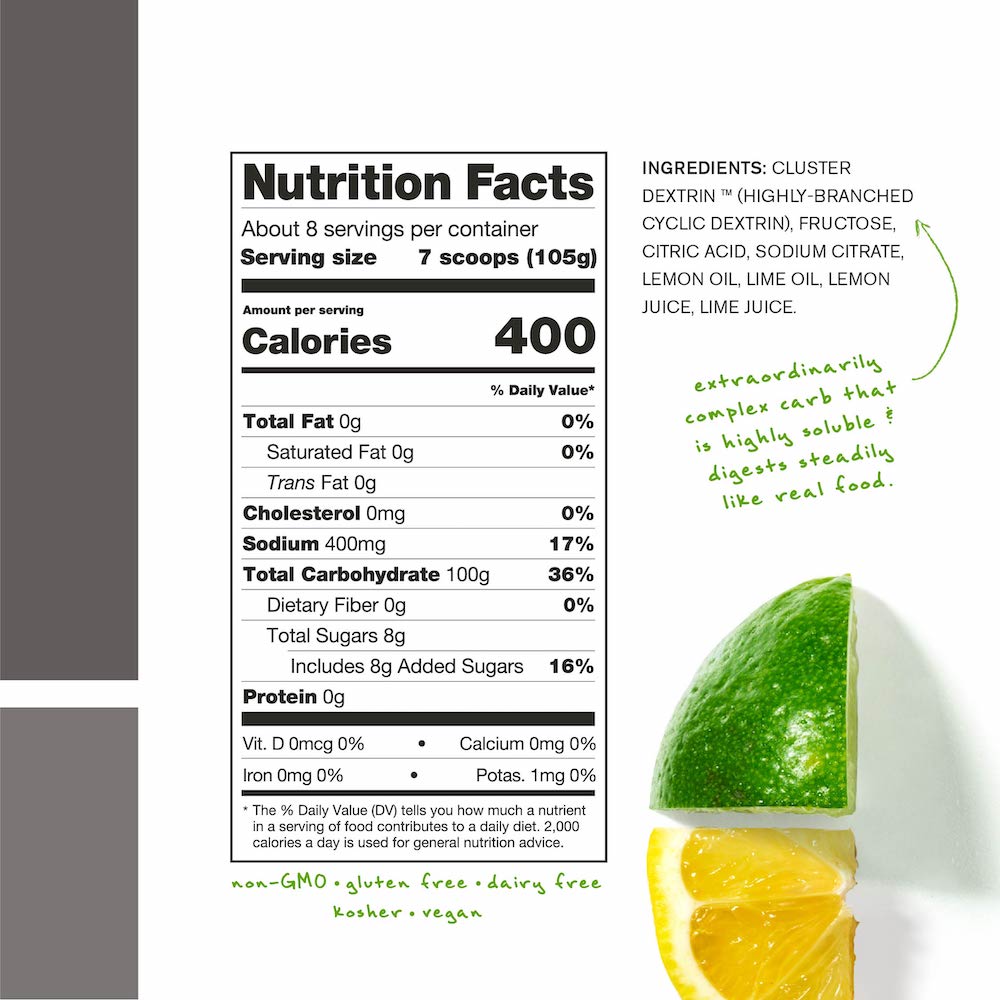 " width="600" height="350" src="//shop.skratchlabs.com/cdn/shop/products/SuperHighCarbVideoThumbnail.jpg?v=1691004280"/>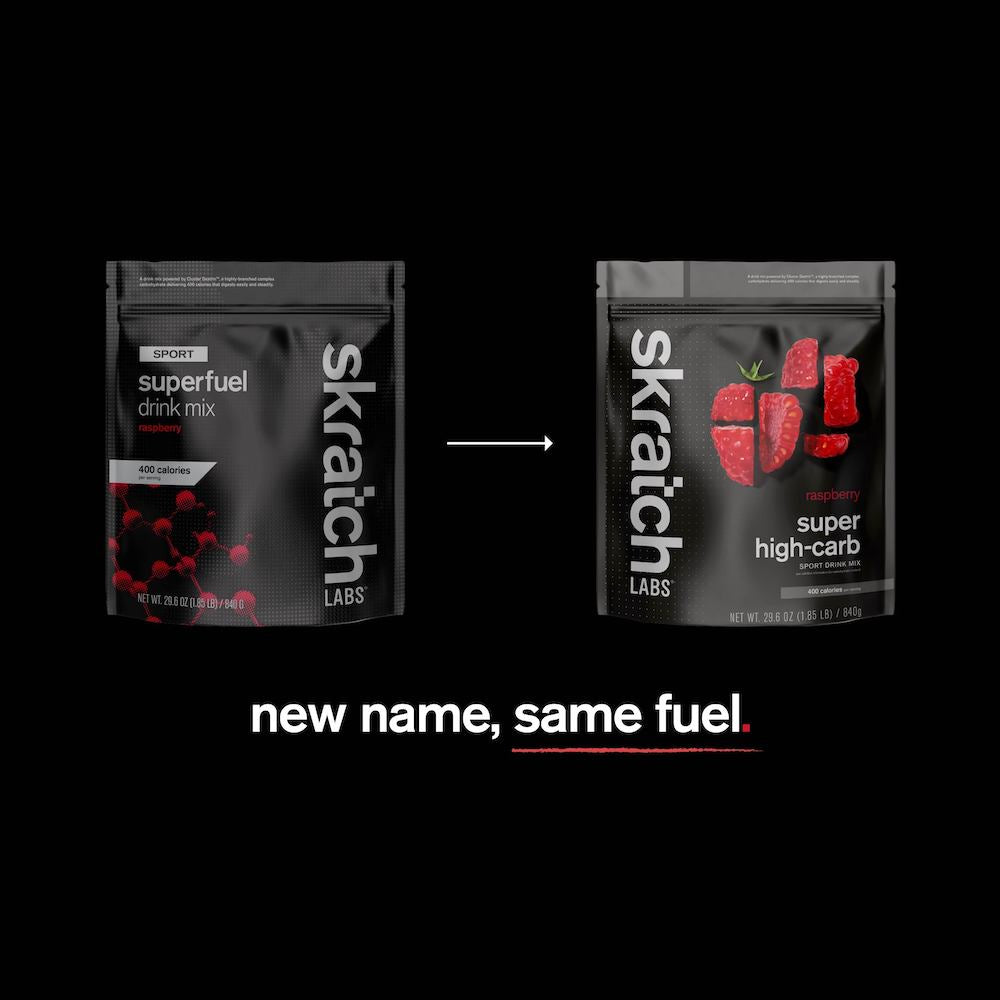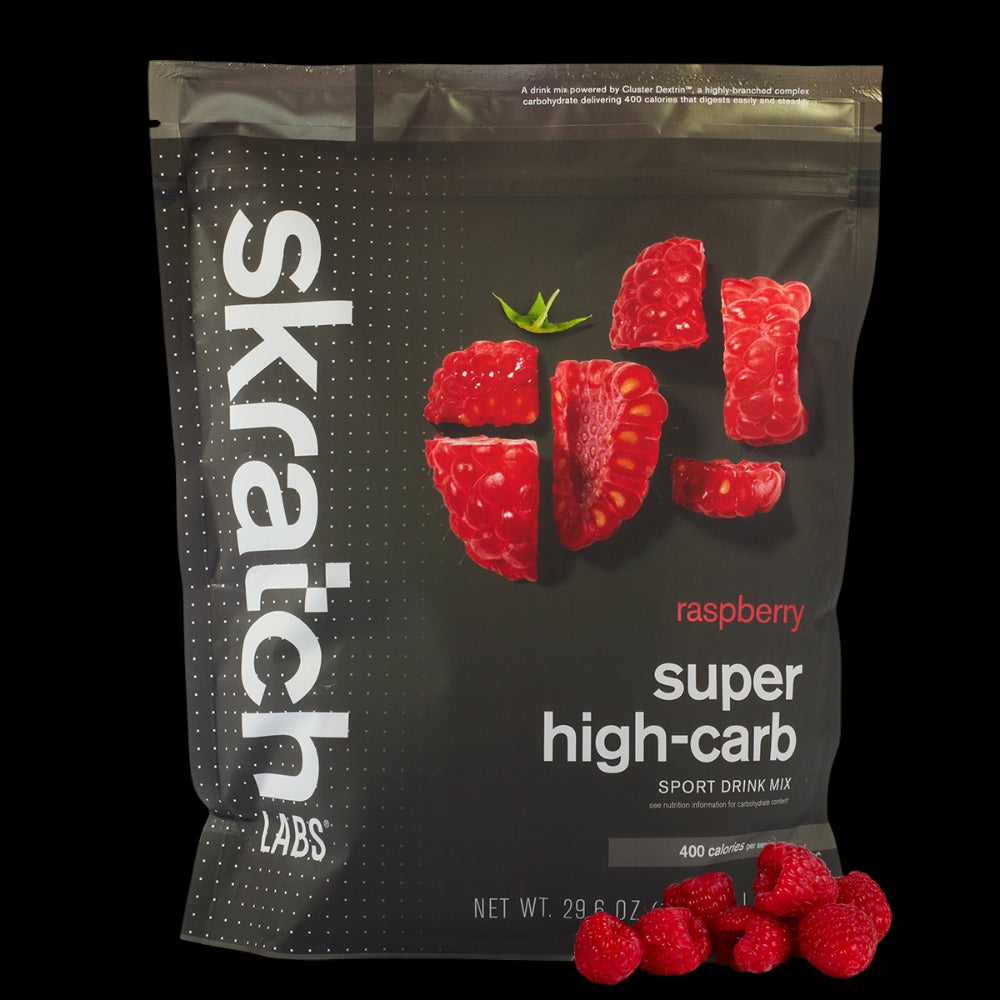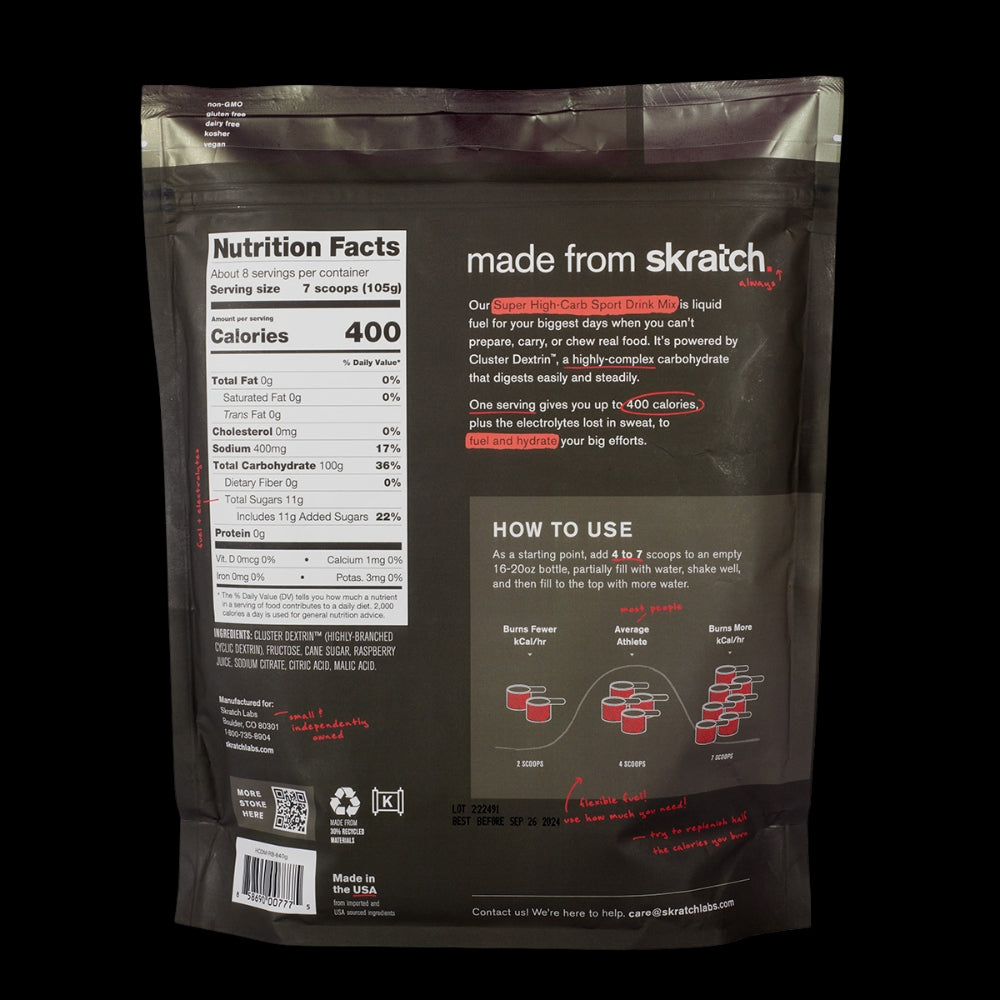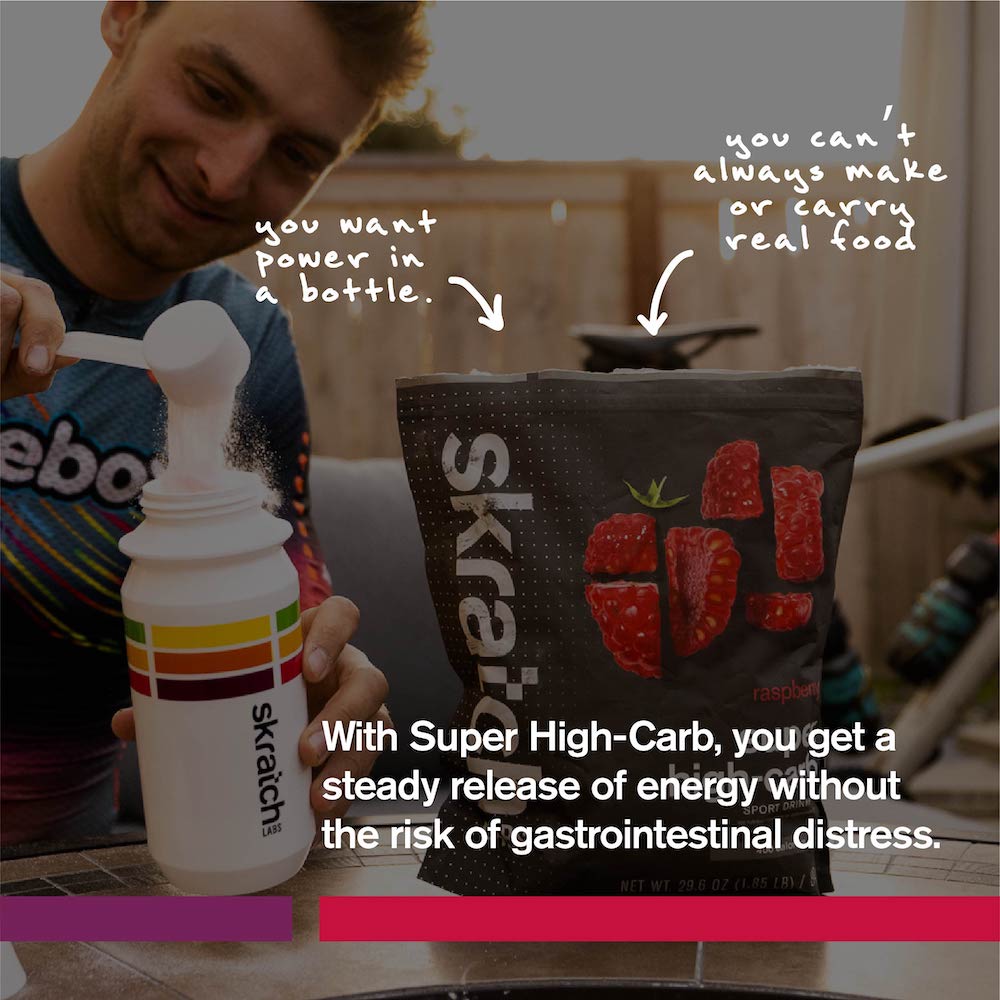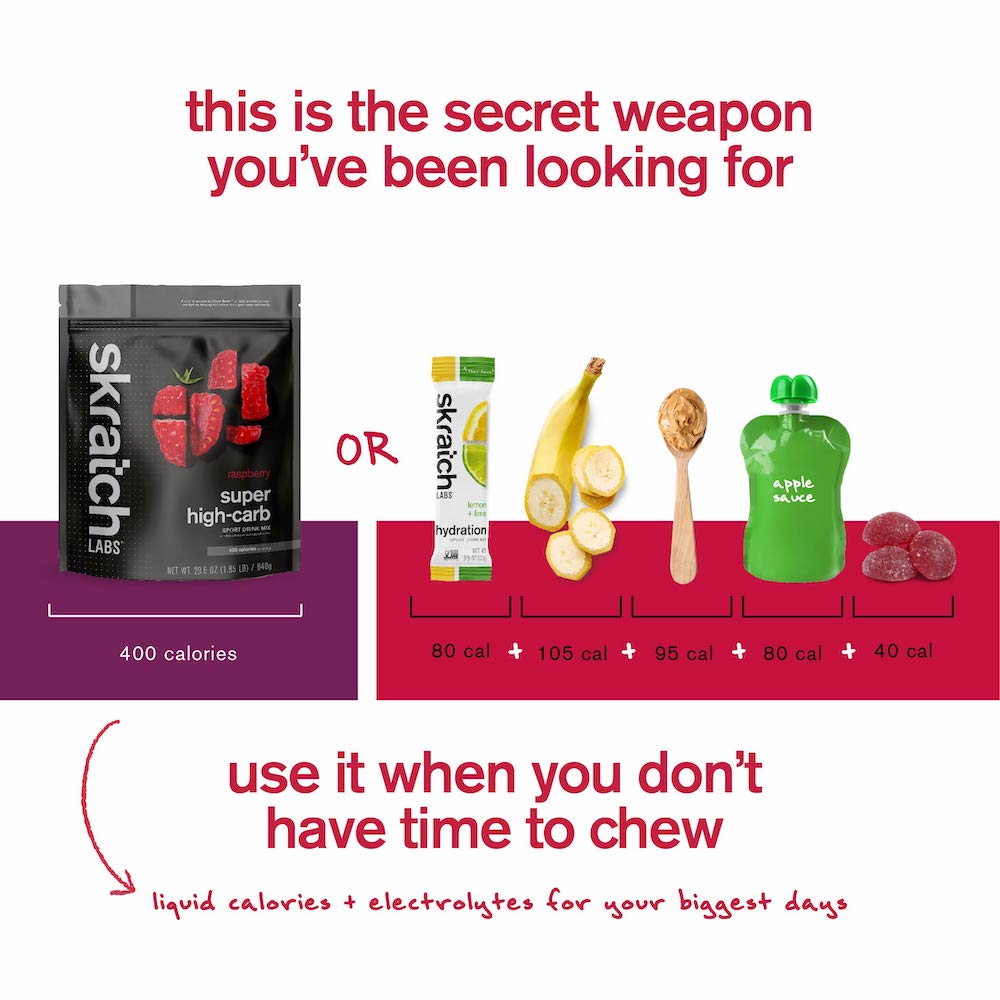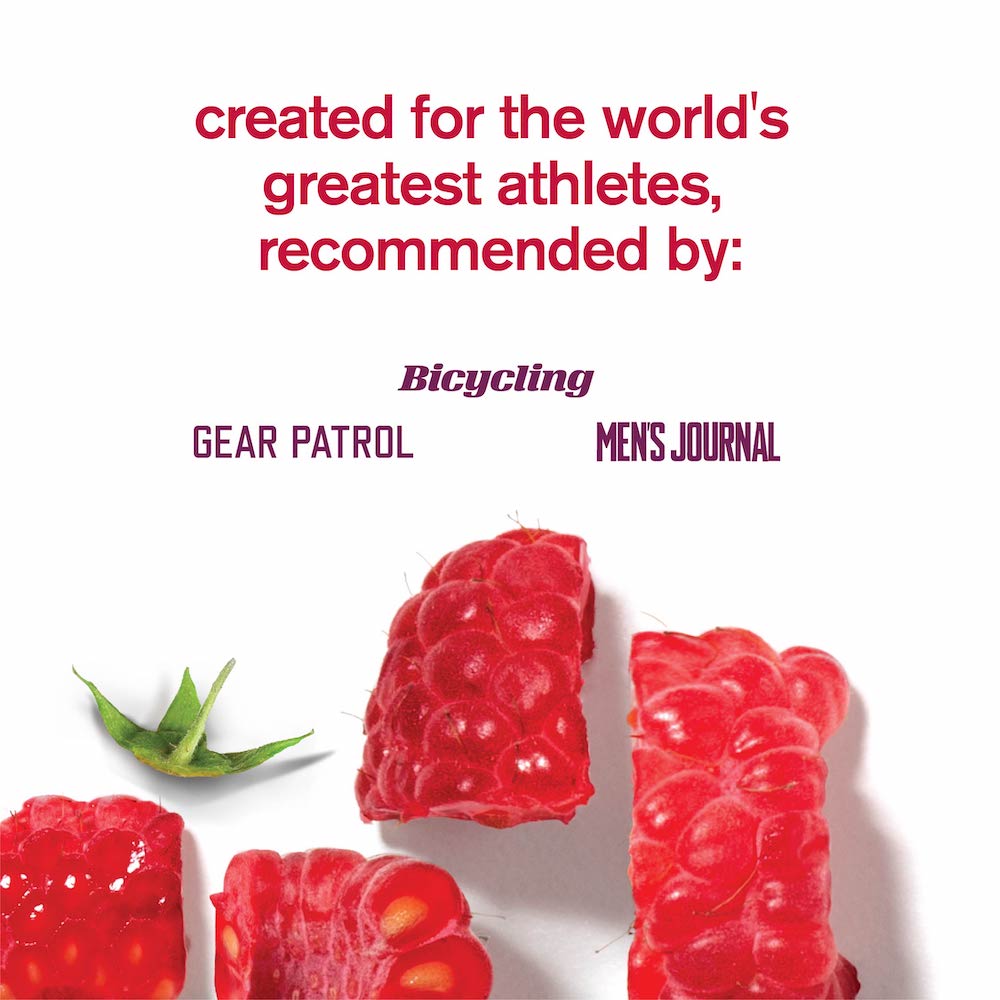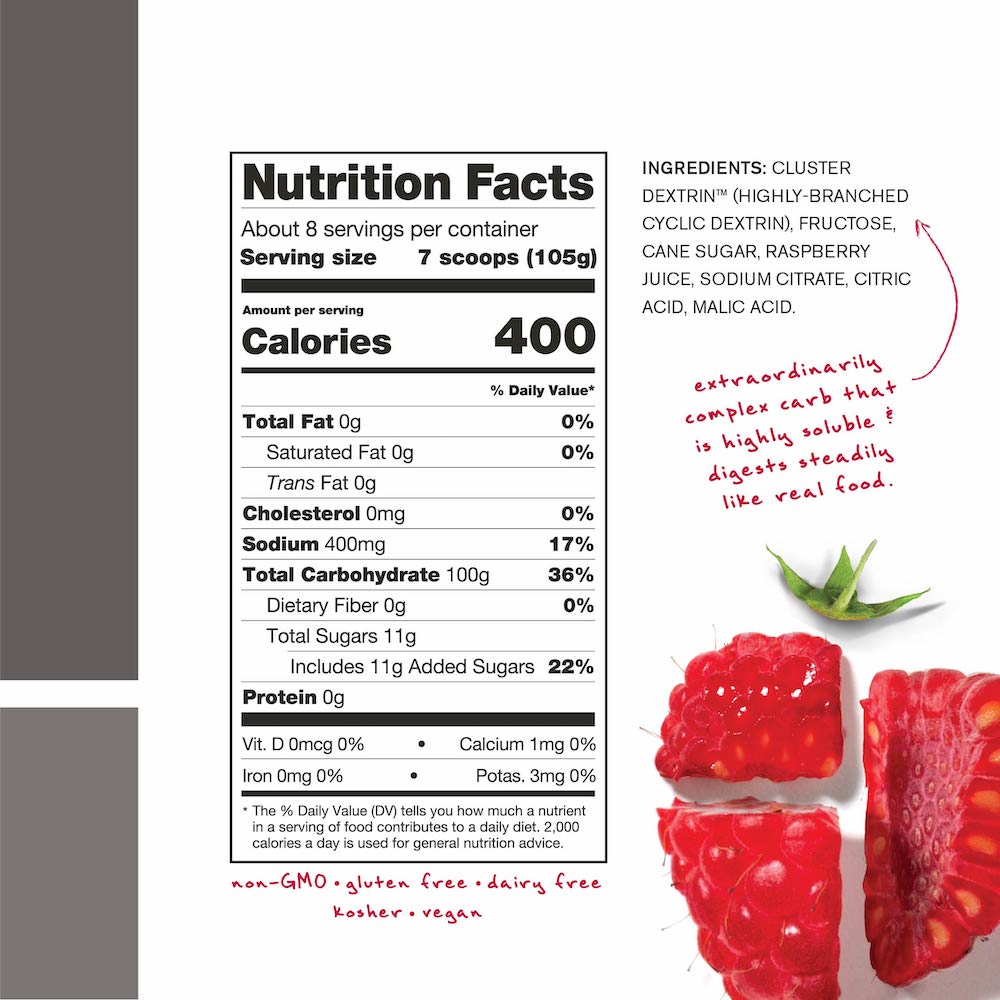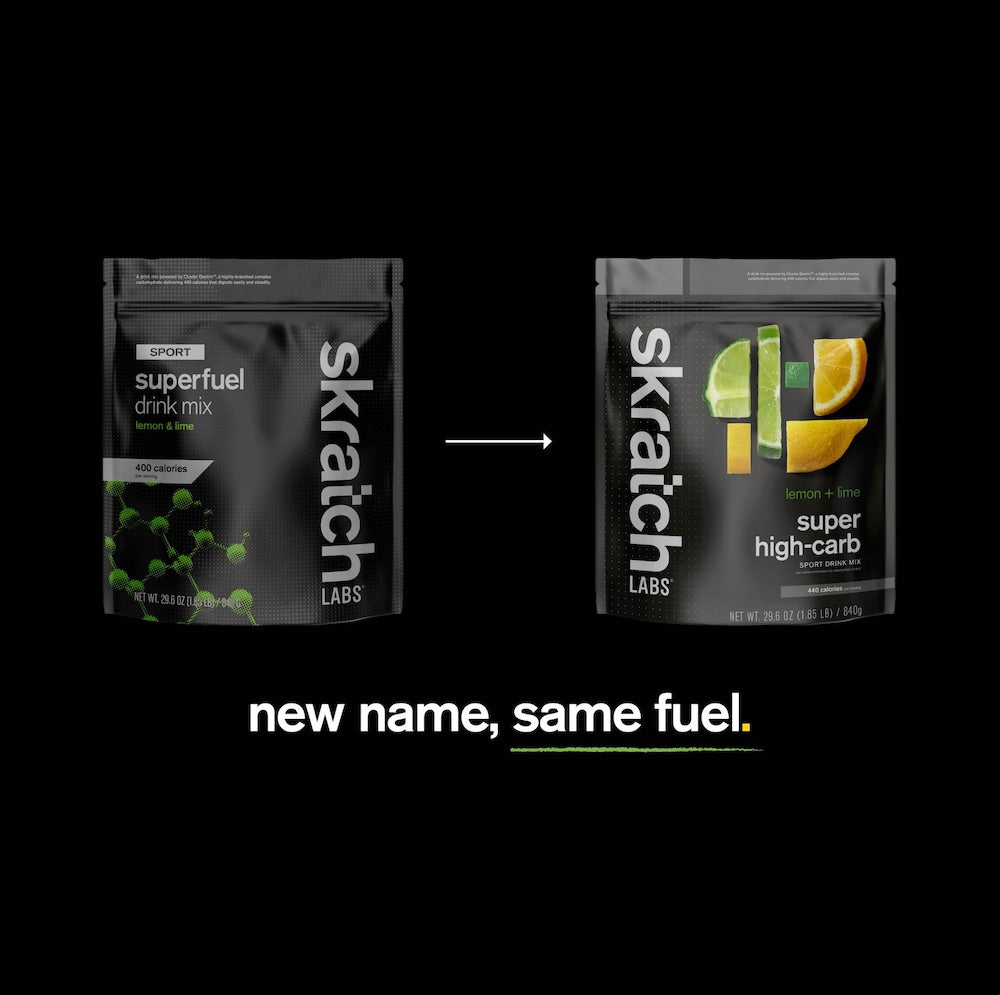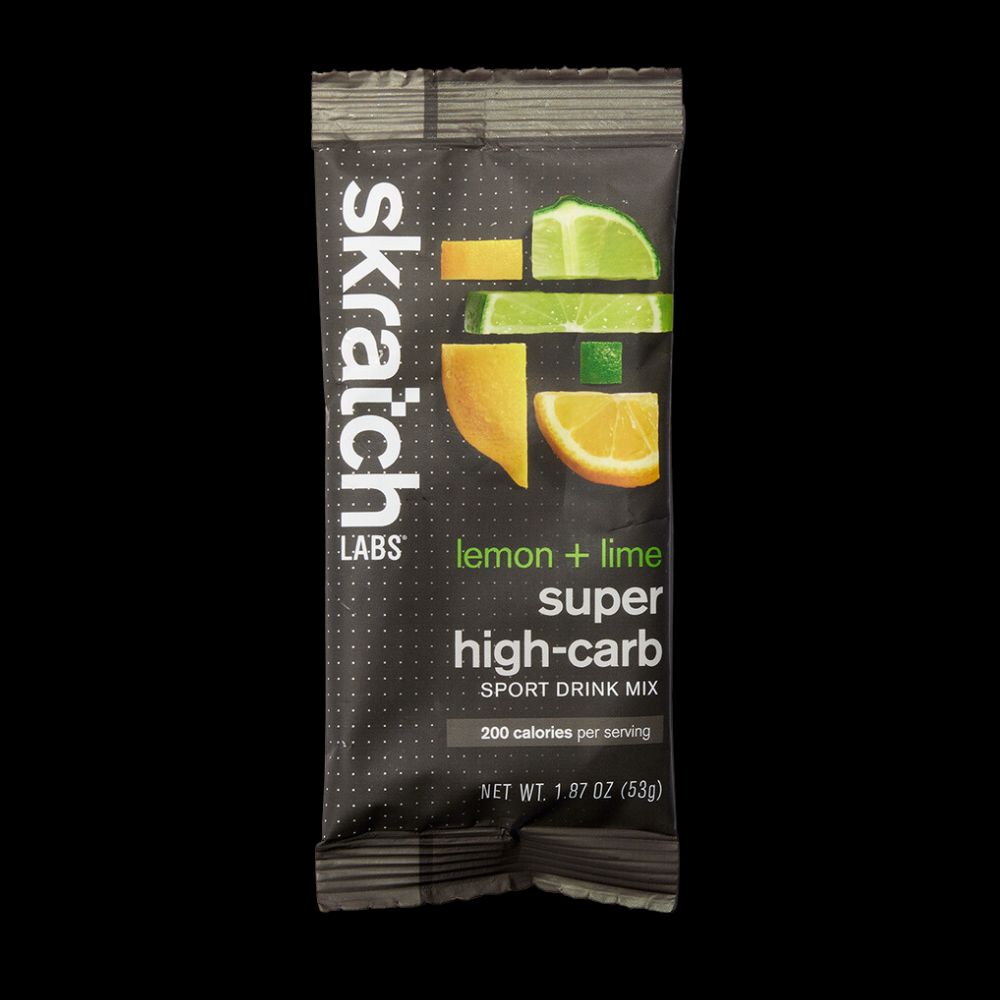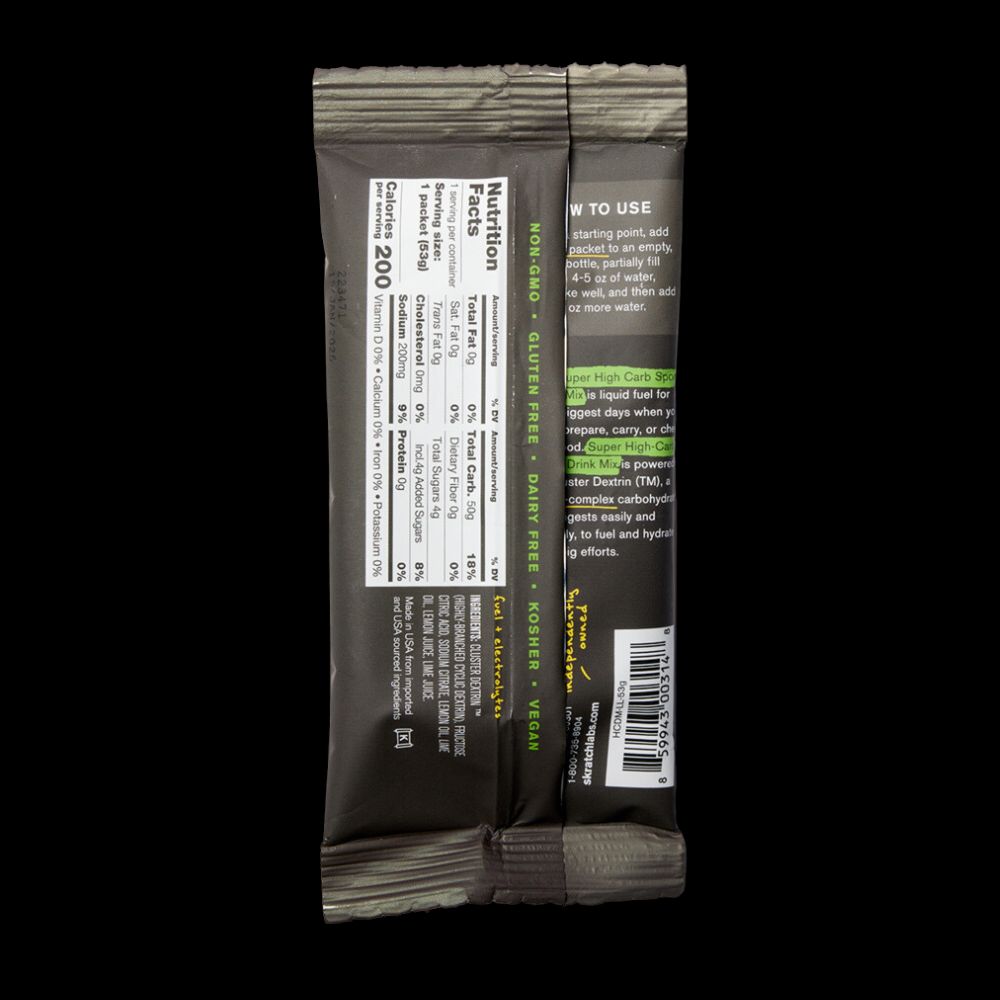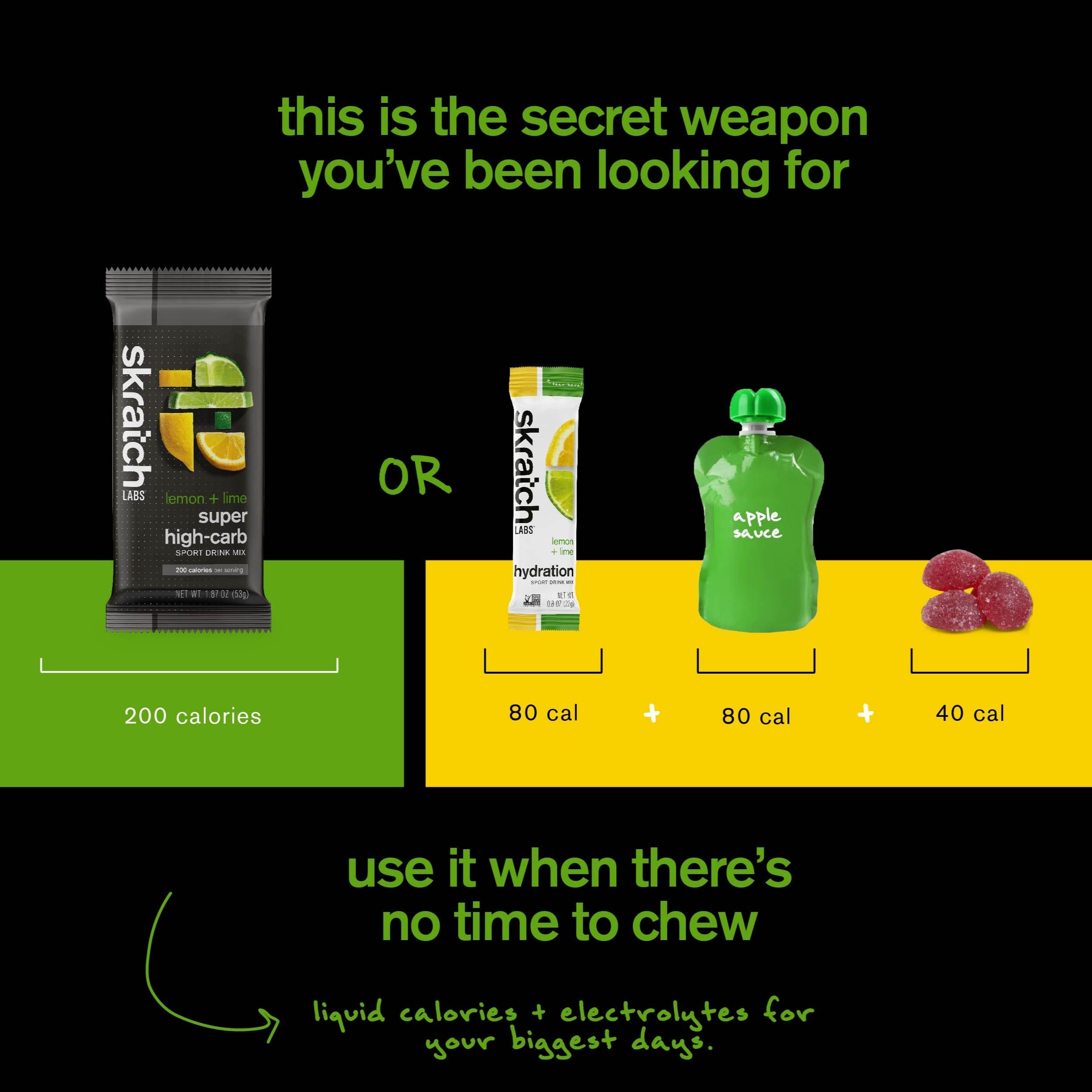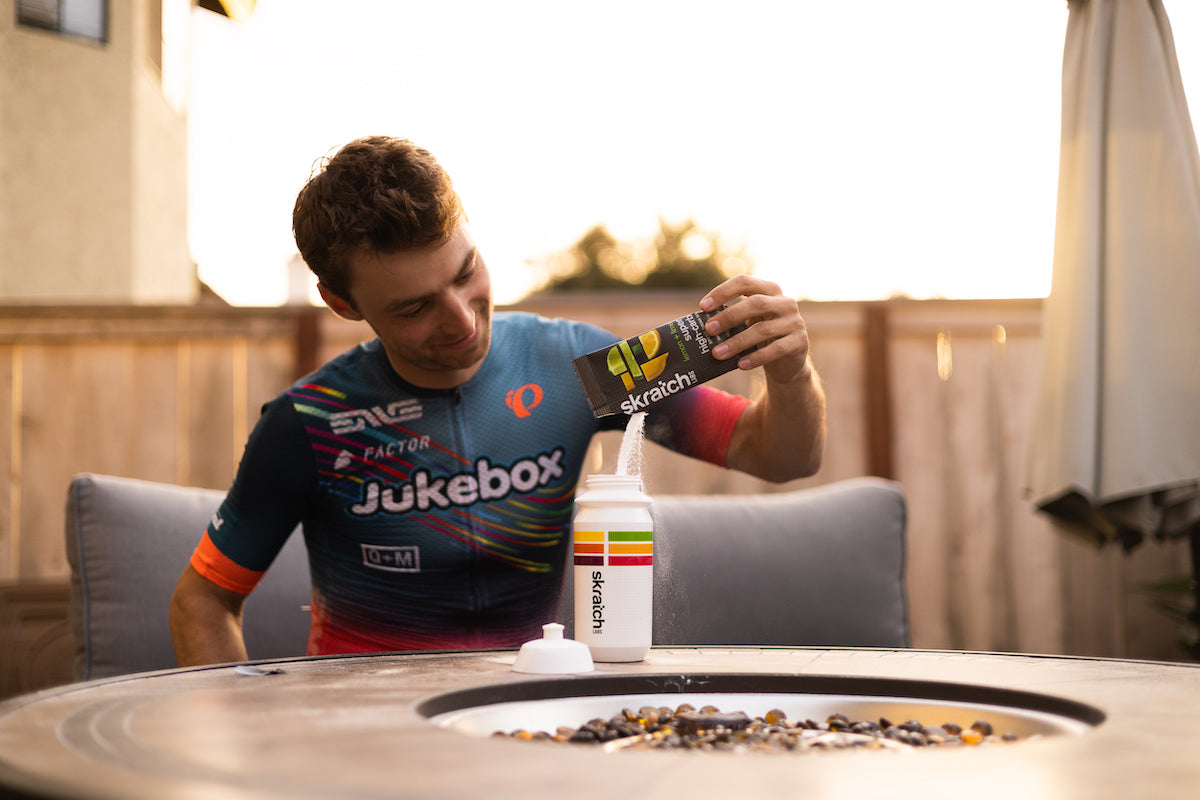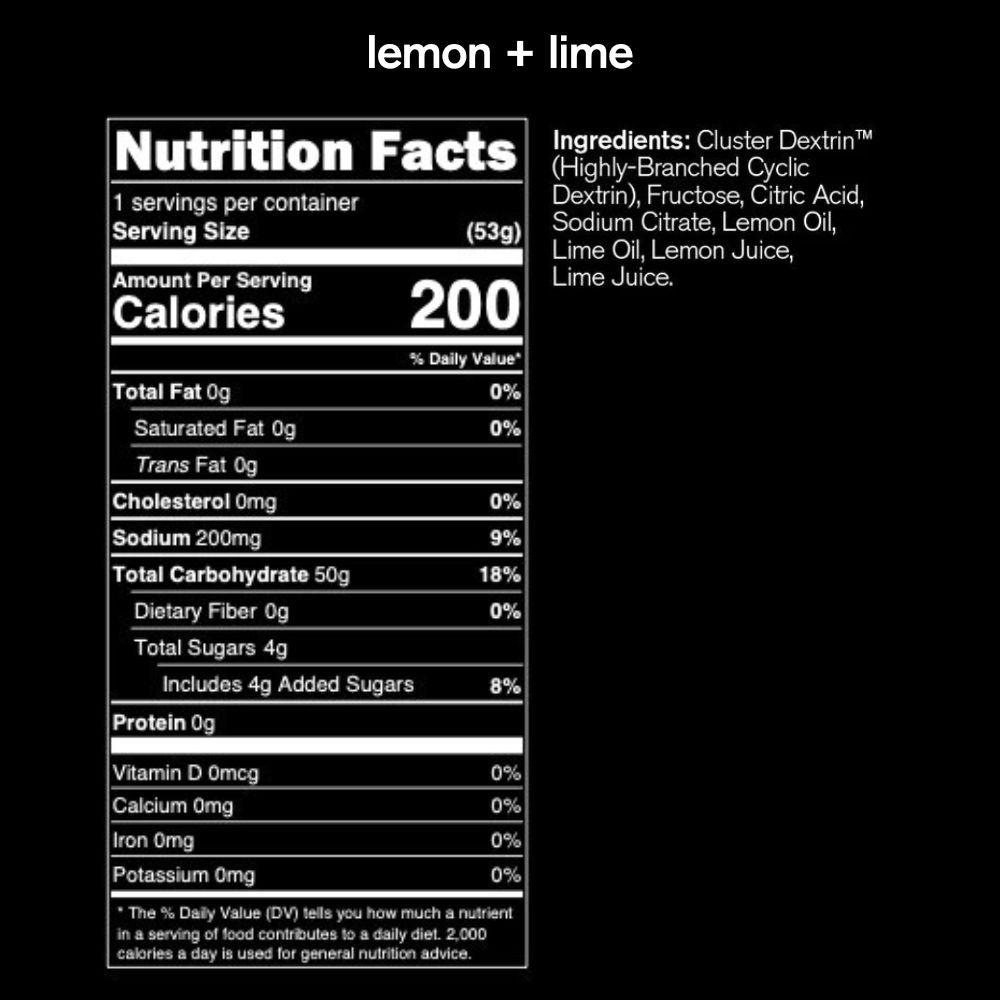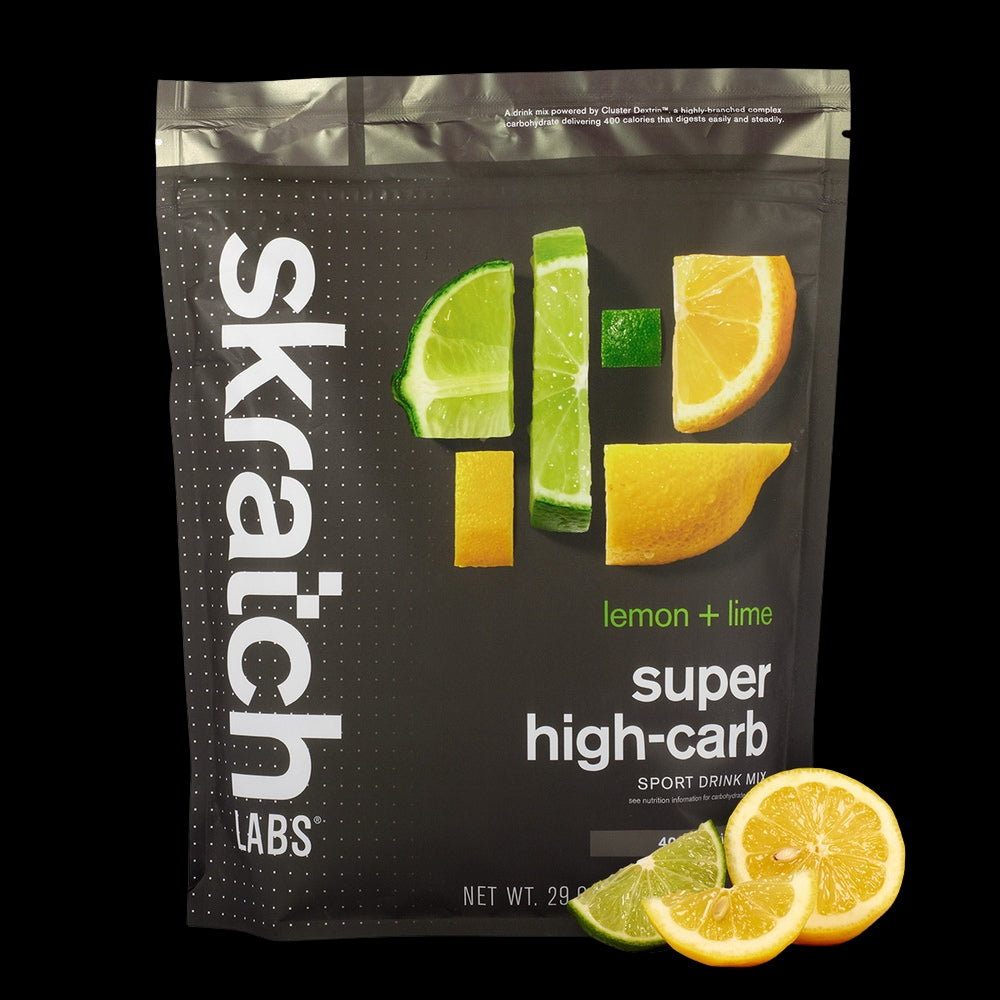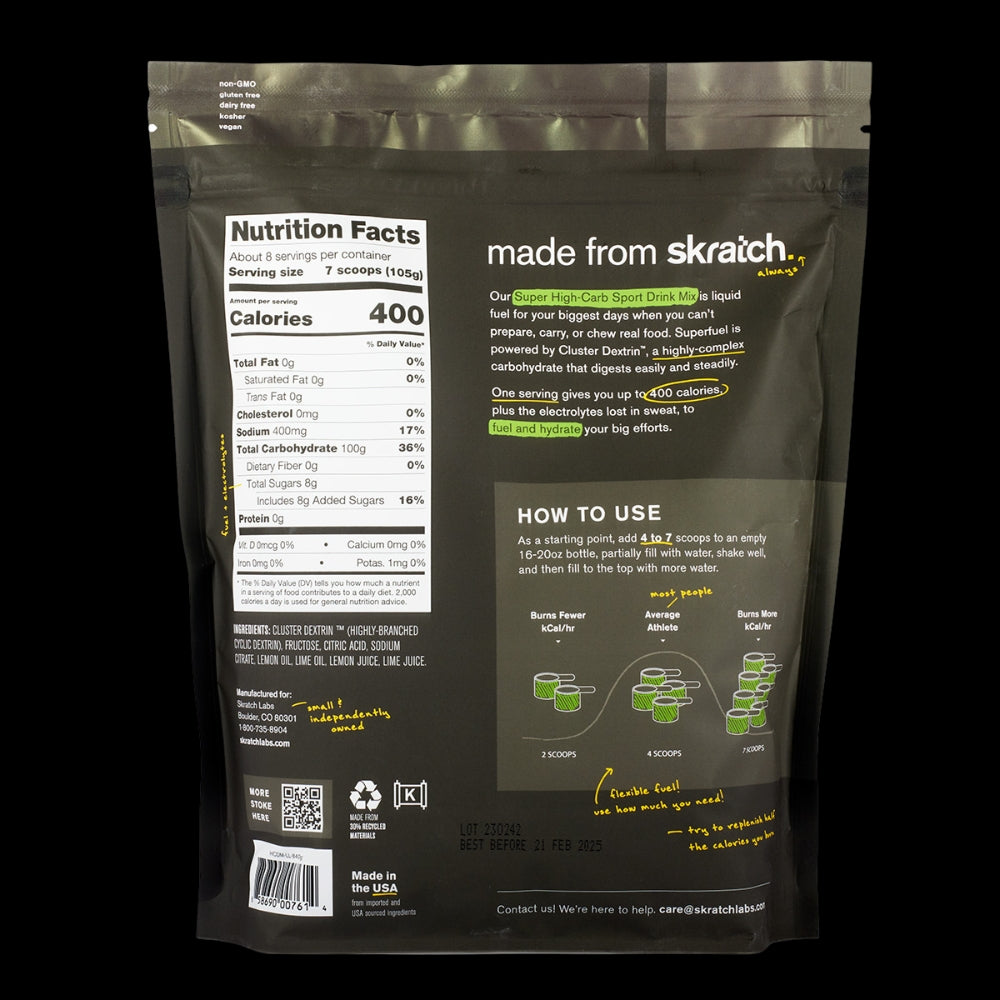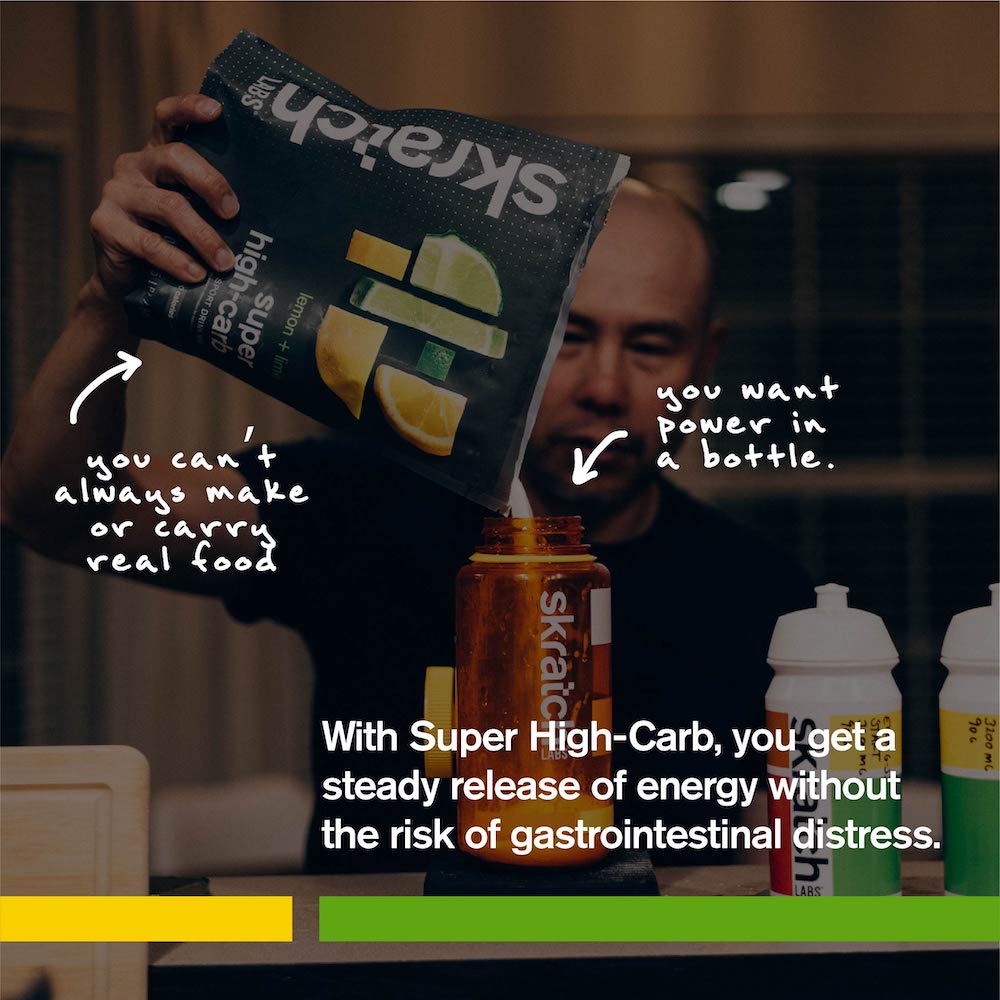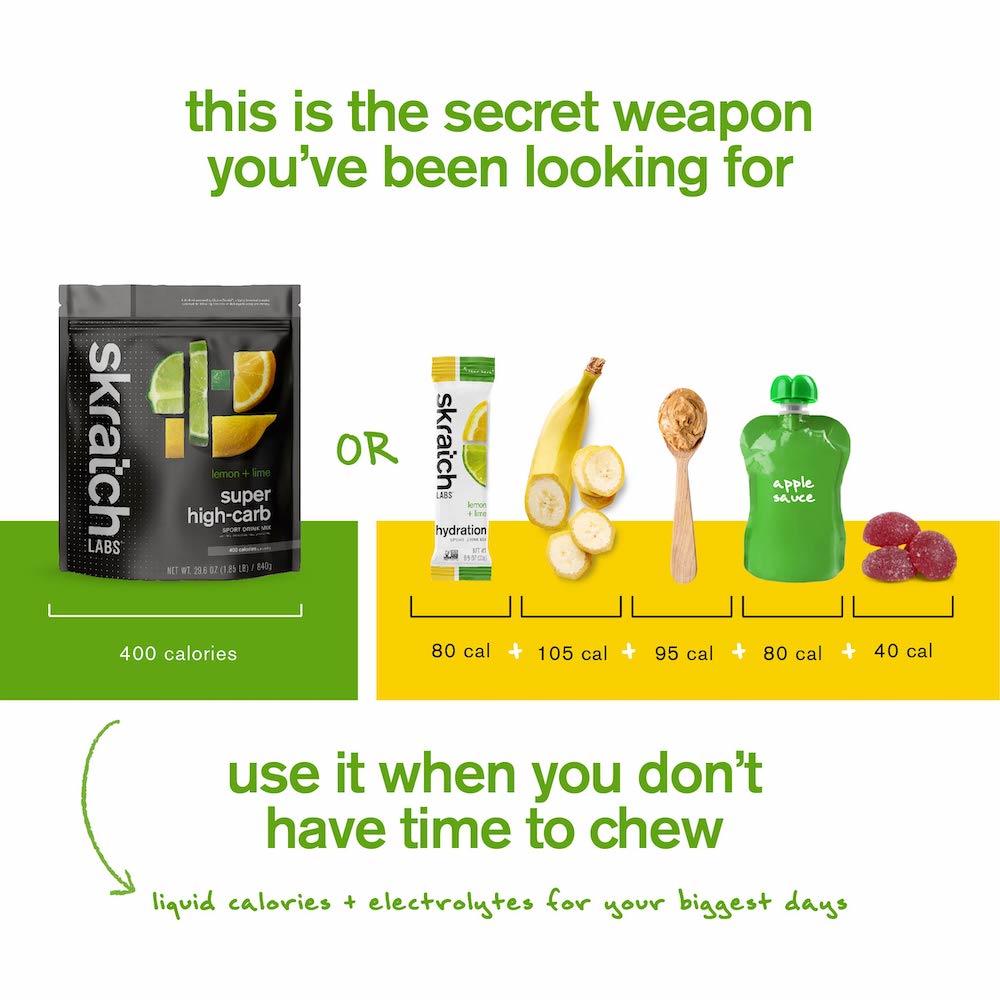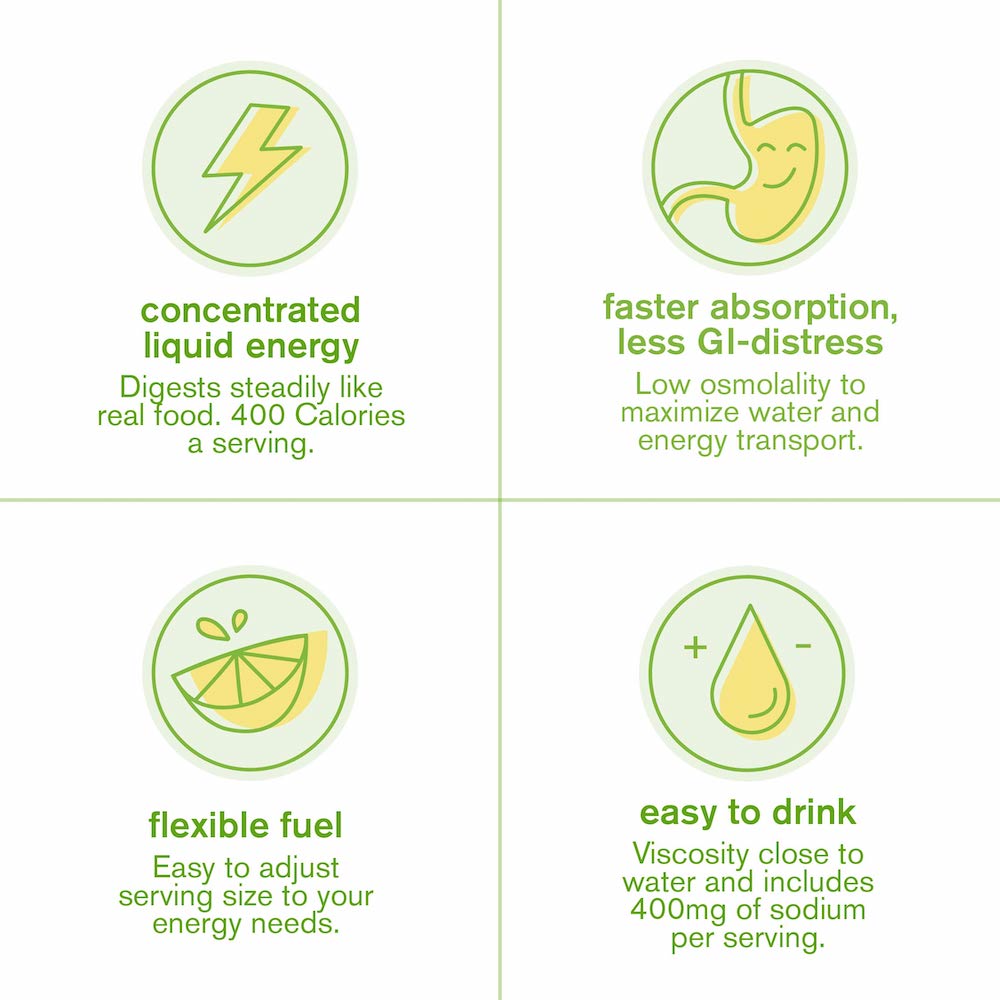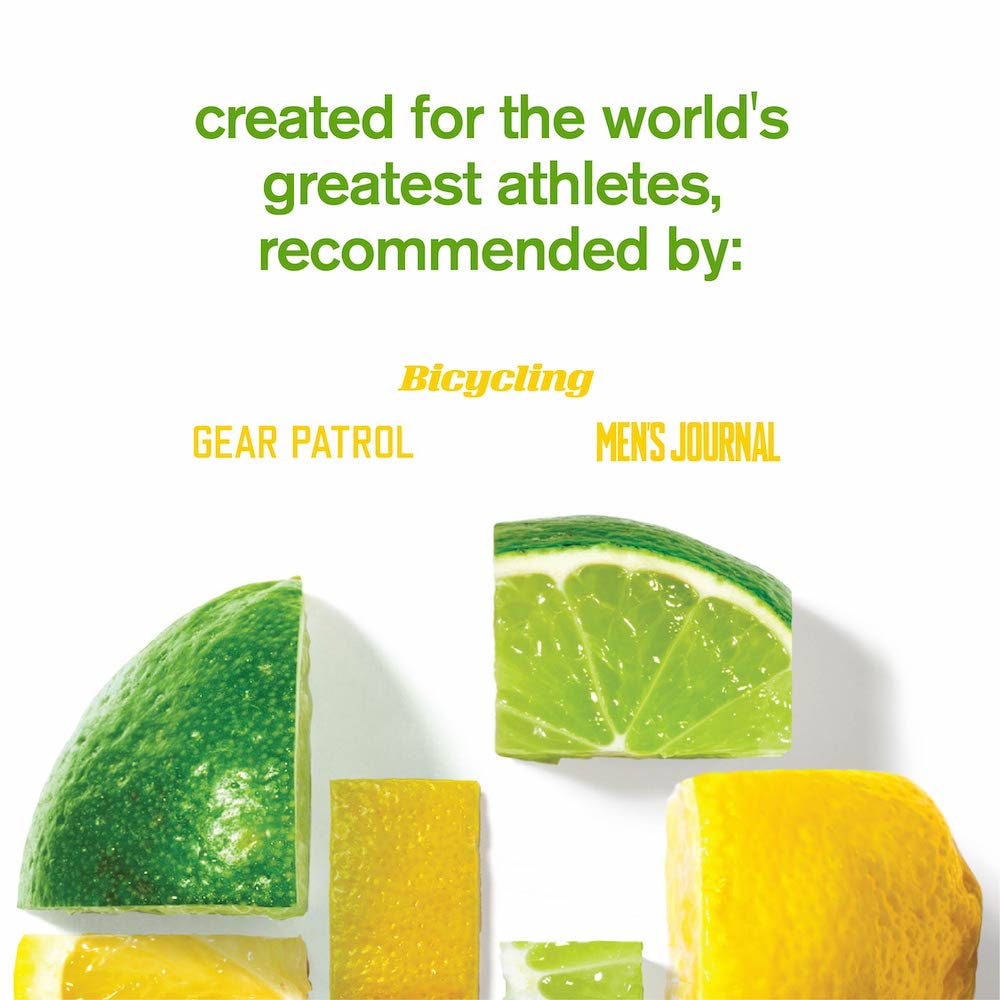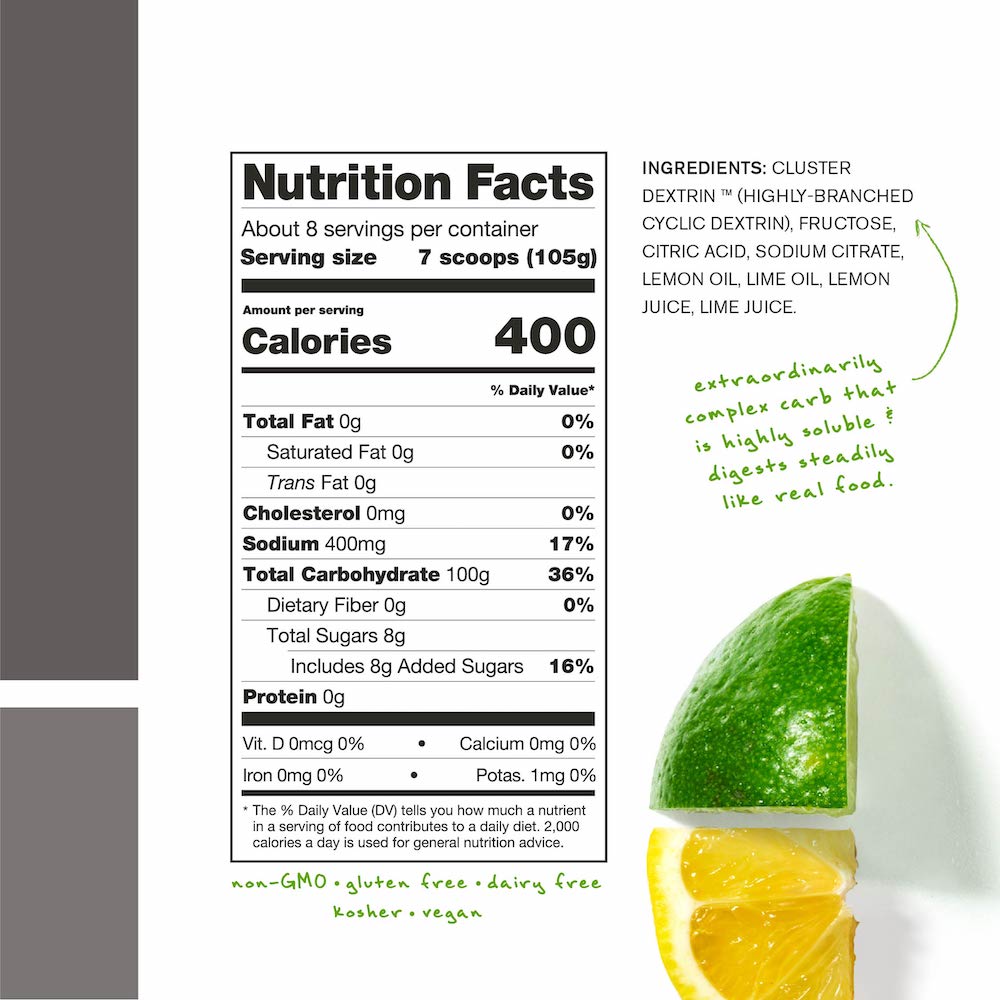 " loading="eager"/>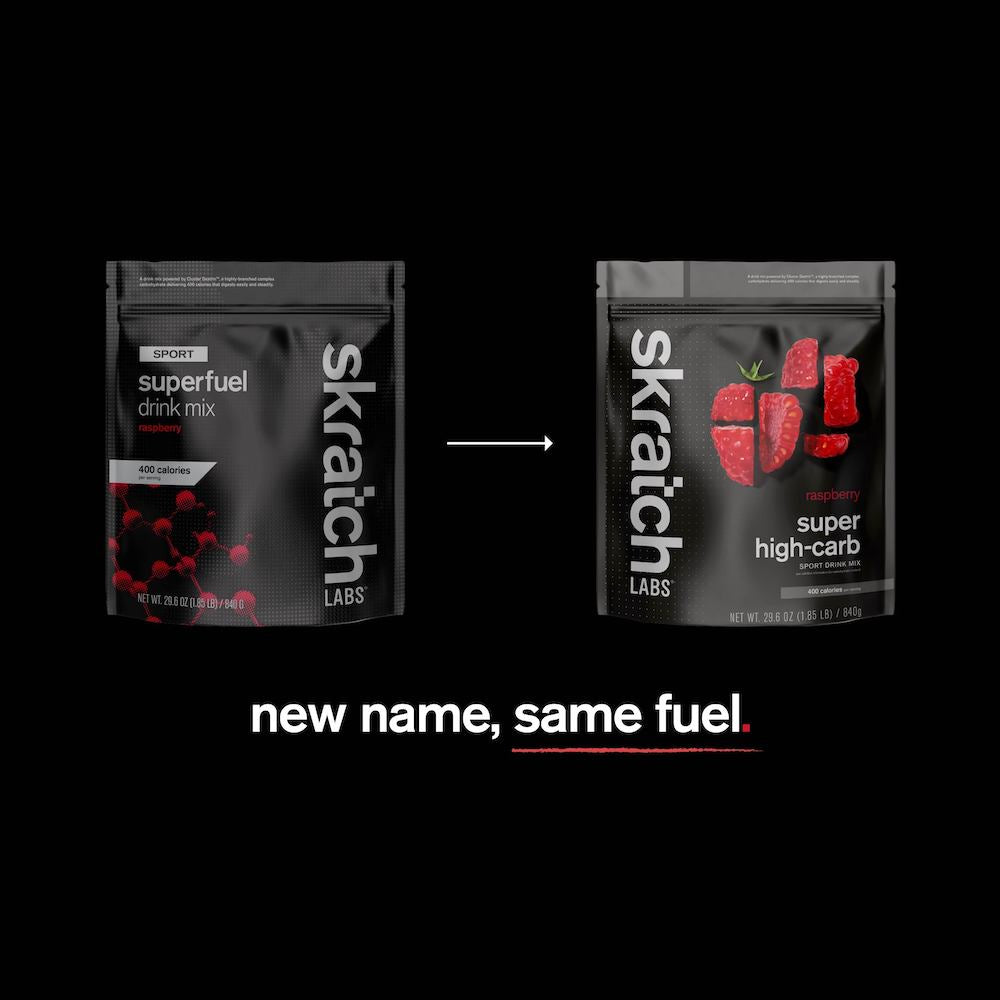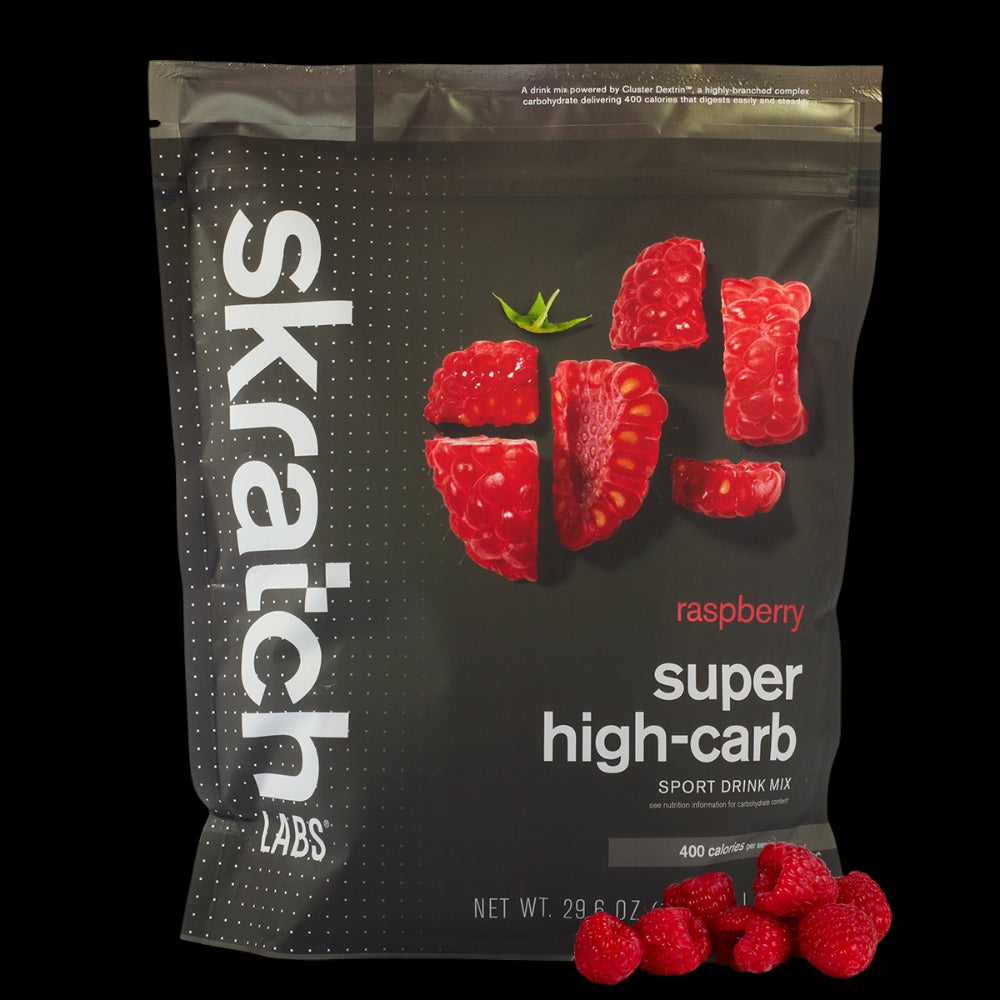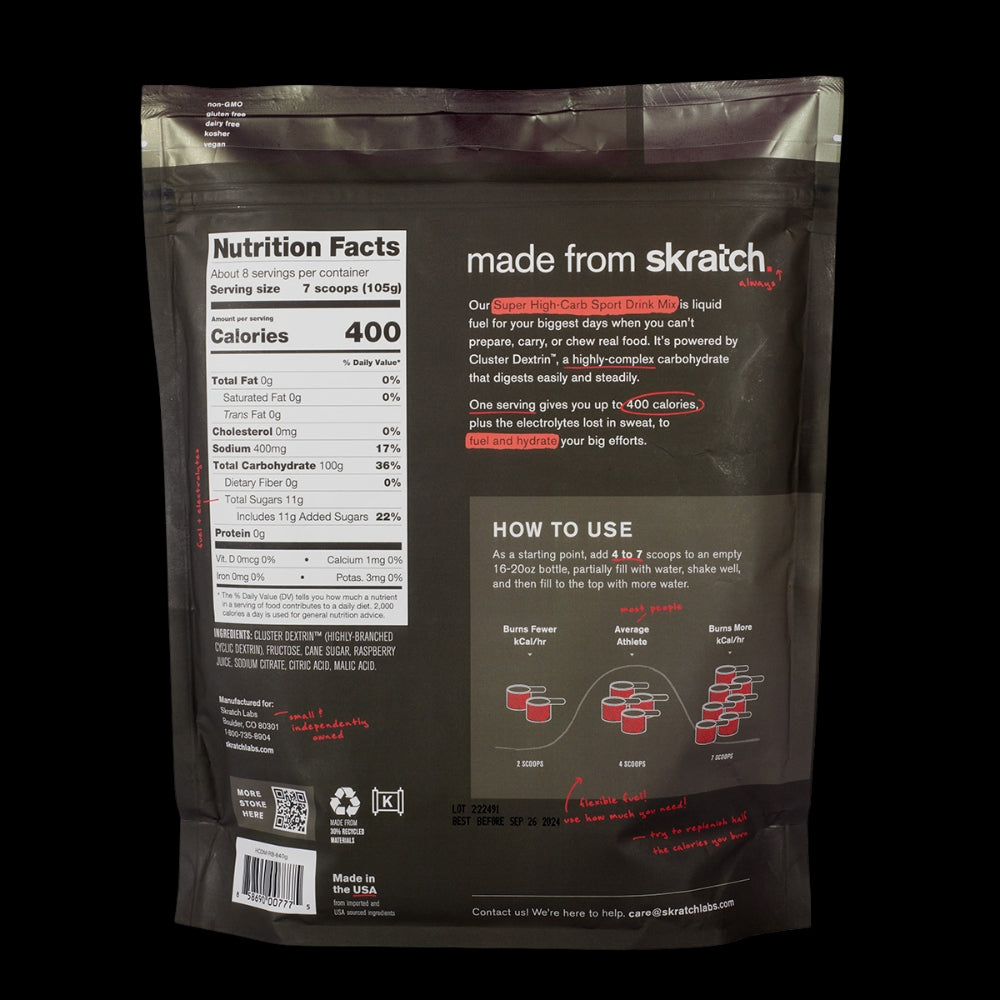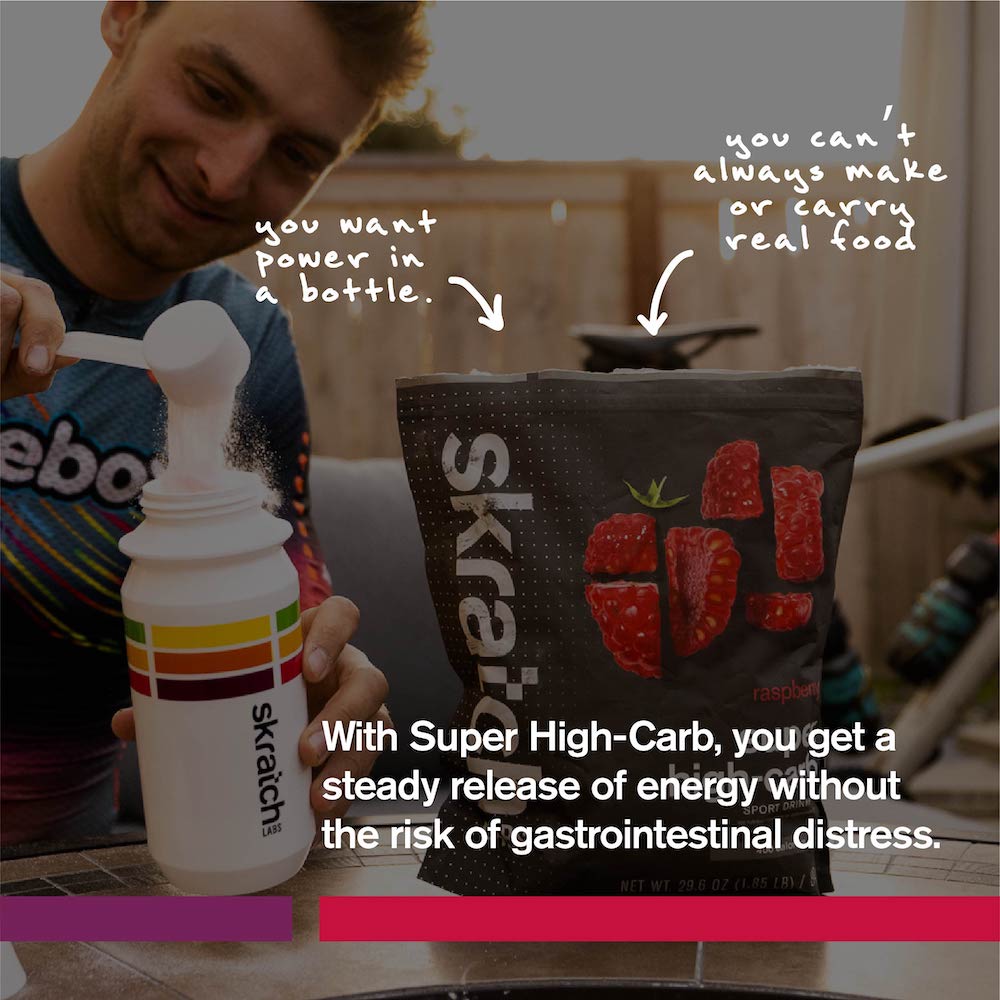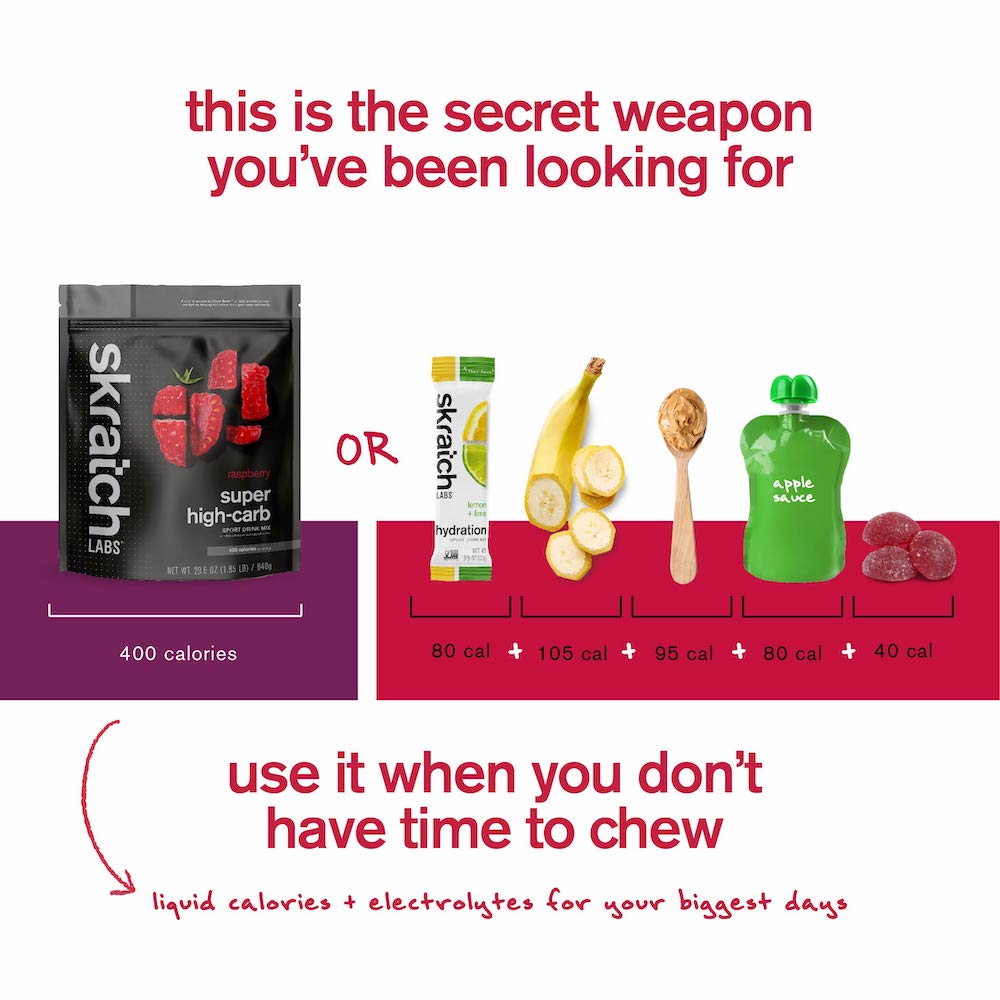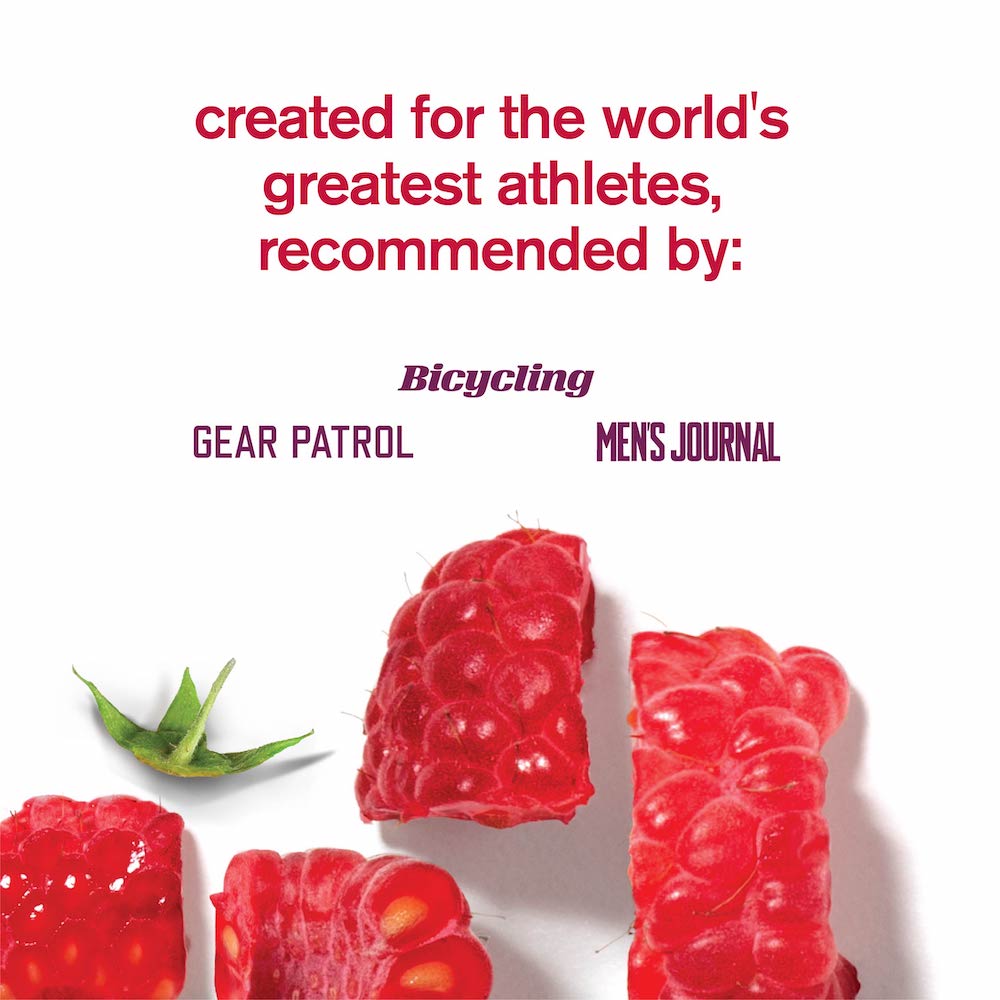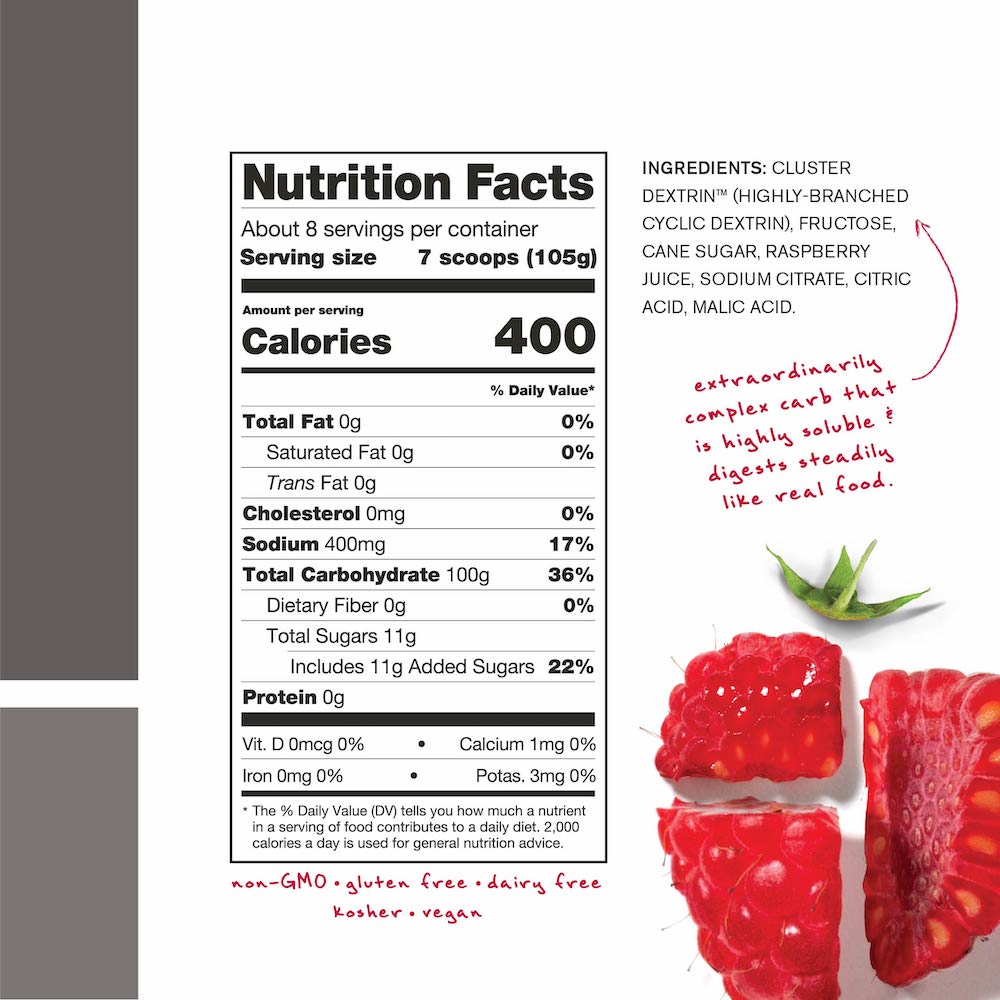 High-Carb Mix

is designed to solve a prevalent problem for endurance athletes: fueling for big days of training or racing when preparing or carrying real food isn't possible. Superfuel is powered by Cluster Dextrin™, a highly-complex carbohydrate that digests easily and steadily, like real food. One serving of Superfuel provides 400 calories of energy. Think of it as food for when you can't chew.

Concentrated liquid energy: Made with Cluster Dextrin™, an extraordinarily complex carbohydrate that is highly soluble but digests steadily like real food, alleviating the risk of GI-distress.
Flexible fuel: Designed for athletes who push so hard that they can't take in enough calories from real food to maintain their performance.
Faster water absorption, less GI-distress: One serving provides 400 kcals at an osmolality of 150 mOsmol/kg, significantly lower than blood (280-290 mOsmol/kg), helping to maximize water transport by both osmosis and sodium-glucose co-transport.
Easy to drink: A drink mix with a viscosity close to water.
Meets special dietary needs: non-GMO, gluten-free, dairy-free, vegan, kosher.

A Note on High-Carb Mix: A 7 scoop serving provides the equivalent amount of hydration as one serving of Sport Mix. That said, a 1/2 liter may not be enough to replace your fluid and sodium losses from sweat. Realize that optimal hydration and optimal fueling are not the same. We don't always lose calories in proportion to the fluid we lose. Think of Super High-Carb and Sport Mix as two different tools. One is a big hammer without a lot of fluid. The other is a little hammer with a lot more fluid.You can mix Super High-Carb with our other mixes but you'll want to do some math and make sure you are getting appropriate carbs, sodium, and liquid to your needs and to avoid GI distress (aka too many carbs in too short of a period). This ratio can change depending on the weather, effort, and other factors, so test it out!
Skratch Labs offers a variety of flavors and mixes for different needs, so you can choose a mix or combo that you enjoy drinking and meet your fluid, sodium, and carb needs. For example, Clear is an easy way to add some sodium without adding flavor, while our Sport is an easy way to add sodium and add flavor to something like the High-Carb or High-Sodium. Think of Skratch mixes as Lego blocks and build to your unique needs.

Still have questions? Use the website search bar to find and check out our other blogs related to your questions or email info@skratchlabs.com
recent articles
blog
Recipes

Life Skills + Inspiration

Science + Products
have a question?