Super High-Carb Sport Drink Mix
---
✓

Backed by the

Skratch Labs Guarantee

We guarantee that our products will help you perform better. If they don't, we'll help you find something else or refund your purchase. It's on us -- no matter where you bought them -- because we're here to help.

Earn 10 points on every $1 spent with Skratch Loyalty Lab!
for your biggest days
Our Super High-Carb Sport Drink Mix (formerly Superfuel) was created for athletes who push so hard that they can't easily take in enough calories to perform at their best.

For years, we've preached fueling with real food, like our famous rice cakes or Energy Bars. Why? Because traditional fueling gels and drinks use carbohydrates that break down too fast to tolerate, causing gastrointestinal distress. But we get it -- you can't always make or carry real food -- you want power in a bottle.

We've discovered the answer in a better carbohydrate (with a funny name) that digests steadily, like real food does: Cluster Dextrin™.

One serving of Super High-Carb gives you 400 calories, powered by Cluster Dextrin™, plus the electrolytes lost in sweat to fuel and hydrate your biggest days.

We've tested this product for over 20 months with the world's greatest athletes, including Gold Medalist Triathlete Gwen Jorgensen. It has allowed these athletes to drink their fuel on some of the longest and most intense events in the world when they can't eat real food, without causing gastrointestinal distress.

Use it when there's no time to chew. 

NON-GMO, GLUTEN FREE, DAIRY FREE, KOSHER, VEGAN

Lemon + Lime: Cluster Dextrin™ (Highly-Branched Cyclic Dextrin), Fructose, Citric Acid, Sodium Citrate, Lemon Oil, Lime Oil, Lemon Juice, Lime Juice.


Raspberry: Cluster Dextrin™ (Highly-Branched Cyclic Dextrin), Fructose, Cane Sugar, Raspberry Juice, Sodium Citrate, Citric Acid, Malic Acid. 

NON-GMO, GLUTEN FREE, DAIRY FREE, KOSHER, VEGAN


To Use: Add 7 scoops to 8 fl oz of water. Shake vigorously. Add remaining 8-12 additional fl oz of water and shake again. For better mixing, let sit for 15 minutes before use.

One serving provides 400 Kcals in a bottle. Use more or less mix per bottle depending on your caloric need.


Why is the serving size for the super high-carb drink mix's 840g bag a 105-gram serving, but the portable single serving pouch for the same product is only 53 grams? Why 200 calories in a single?  
Everyone is their own experiment with nutrition requirements. Our 200-calorie packet allows for an easier way to customize caloric needs. It also allows for better portability and product portion testing in training.

Can I use more than one 200-calorie serving pouch in a single bottle?
Sure can! The flexibility of the single pouch allows you to increase or decrease the amount depending on weather, activity, and intensity.

How you use it all depends on how many calories you need to take in, and how much water you want to drink to get those calories. Think of it as food when you don't have (or can't chew) food.

To learn more about best practices head to our Super High-Carb Science and Practice Blog.

I've used the scoop from the super high-carb drink mix bag in the past to prepare my bottle. How many scoops are equal to the new portable single-serving pouch?
Our High-Carb Drink Mix 200-calorie pouch contains the equivalent of 3.5 scoops of High-Carb Drink Mix.

3.5 scoops or 1 x 53g packet Super High-Carb Drink Mix = 200 calories and 190mg of sodium

7 scoops or 2 x 53g packets Super High-Carb Sport Drink Mix = 400 calories and 380mg of sodium

You can always start with less and add more as needed, based on your caloric and electrolyte needs.

How many calories do I need in my bottle? 400? 200? Another amount?
Think of Super High-Carb as an easy way to carry a lot of calories to meet your needs. Ultimately, we recommend that you replace about 1/2 the calories you burn per hour to maintain your blood sugar levels and to make sure you don't run out of carbohydrate in your muscle (glycogen). Depending upon your fitness and intensity, 200 or 400 Calories may or may not be enough for you. So you can think of Super High-Carb Sport Drink Mix as a convenient way to get what you need without upsetting your gut. Don't think of this as what you have to consume. Consider starting by testing 1 to 1.5 pouches (or if using a Super High-Carb bag 3.5-5 scoops) in 16 oz of water and go from there.

Do I need a separate bottle of Sport Hydration Drink Mix?
One serving of Super High-Carb provides the equivalent amount of hydration as one serving of Hydration Sport Drink Mix. That said, 1 bottle or about 1/2 liter may not be enough to replace your fluid losses from sweat. So if you do need more hydration beyond one bottle, then our Sport Drink Mix still fits the bill. Realize that optimal hydration and optimal fueling are not the same thing. We don't always lose calories in proportion to the fluid we lose. On hot days, you may not even need Super High-Carb if you are using our Hydration Sport Drink Mix at a rate that matches your fluid losses, and therefore getting enough fluid and calories to meet your needs. On cooler days, you may find that you're burning the same amount of energy but not sweating as much, so based on your increased fuel needs and lower fluid needs, a higher calorie Super High-Carb bottle is a better solution. Think of Super High-Carb and our Sport Drink Mix as two very different types of tools. It's not that one is better than the other. One is a big hammer without a lot of fluid. The other is a little hammer with a lot more fluid.

You can mix High-Carb with our other hydration mixes into one bottle but you'll want to do some math and make sure you are getting an appropriate combination of carbs, sodium, and liquid to your needs and to avoid GI distress (too many carbs in too short of a period and you'll be busting your gut…). This ratio can change depending on the weather, effort, and other factors, so test things in training and if you have questions, hit us up: info@skratchlabs.com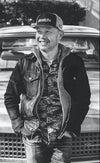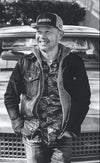 Science with Founder Dr. Allen lim
What you need to know about Cluster Dextrin and why it's so unique.

1. It's bigger, providing more energy. A Cluster Dextrin molecule packs in more calories per molecule -- or more energy -- than other fueling options. A Cluster Dextrin molecule has 60 to 70 glucose (sugar) units linked together. By comparison, maltodextrin, the most common carbohydrate used in gels and performance drinks, contains 3 to 20 glucose units linked together. One serving of Super High-Carb Sport Drink Mix provides 400 calories, enough energy to power your hardest efforts.

2. It's more complex, in a good way. Cluster Dextrin also has a unique structure. Its glucose units are linked together like tree branches wrapped into a wreath. Meanwhile, maltodextrin is a long, straight chain of linked units. When maltodextrin is digested, all of the glucose units break apart all at once. This can overwhelm the gut. When Cluster Dextrin is digested, its branches take time to unwrap and the glucose units break off gradually. With Super High-Carb, you get a steady release of energy without the risk of gastrointestinal distress. It's like getting the energy of a meal without the heaviness or the runs!

3. It's more soluble and drinkable. Because Cluster Dextrin is amazingly soluble, we can get a ton of calories into Super High-Carb without turning it into sludge. Super High-Carb dilutes easily in water for a great tasting beverage that you can sip. It's great for when there's no time to chew, or for when you just can't stomach a thick, sticky gel.