Kimchi Rice Cakes + Rice Cake Tips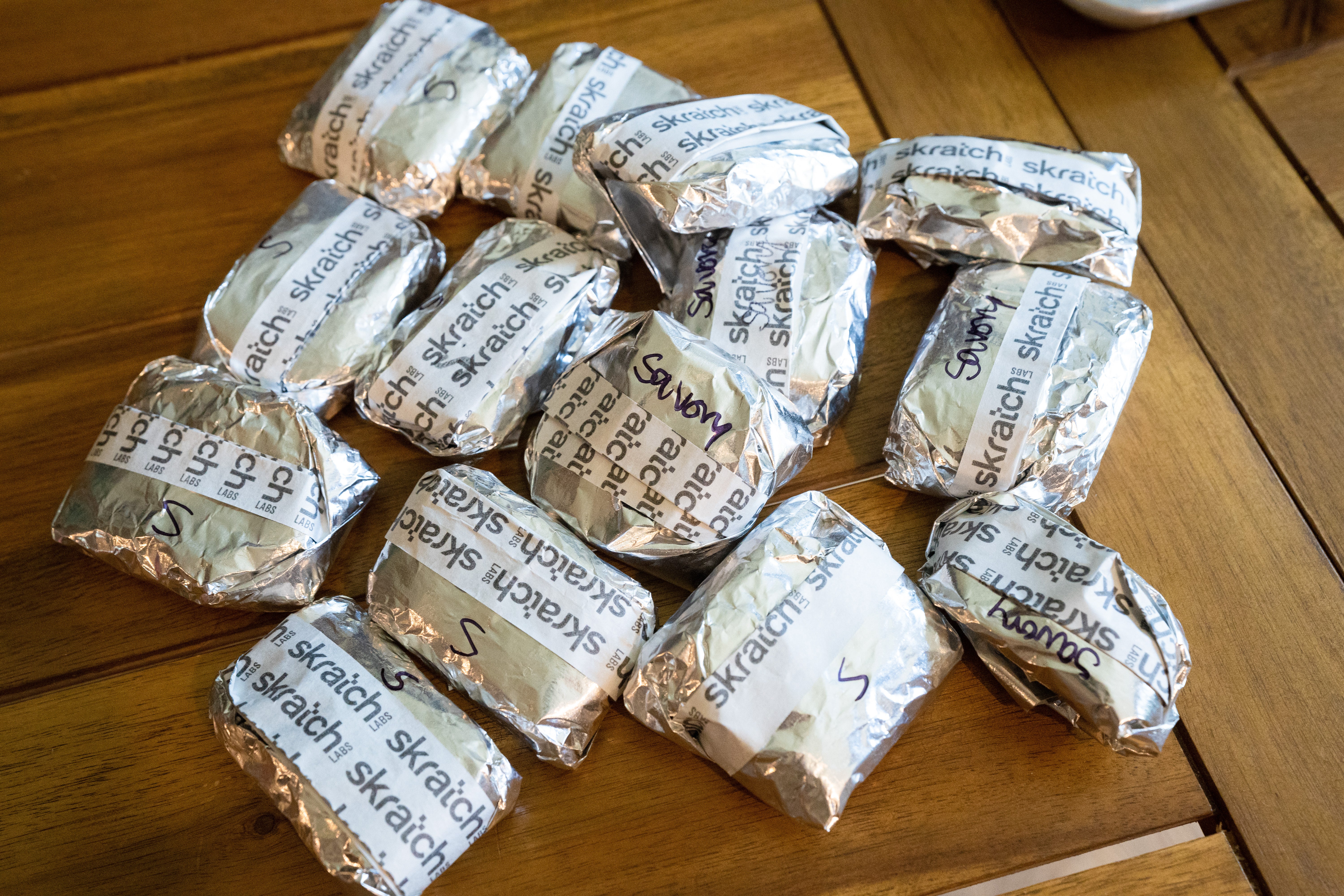 Rice cakes are amazing way to fuel your adventures. They are adjustable to suit every palate and therefore delicious, plus they are high moisture making them easy for your gut to digest.

You could adapt this recipe or try something totally different like an oreo rice cake, raspberry mint rice cake, bacon and egg, maple almond, whatever appeals to you!
@skratchlabs

Our Founder, Dr. Lim, started making rice cakes at training camps and races to give athlete something savory (or sweet!) and fresh to eat during their endurance efforts. Check out our blog for more recipes 🍙

♬ Aesthetic - Tollan Kim
Ingredients:
For the mix-ins and seasoning we don't use measurements, we eyeball and taste test along the way. Rice cakes are versatile so adapt to you palate.
We like to try different Kimchis, homemade, locally made from the Asian Market, Atlantic Sea Farms Sea-Chi Kimchi for a more ocean-y vibe, whatever Kimchi you know you like would be best!
Original Gold Red Pepper Nice tasty seasoning
Sesame Oil
Rice Vinegar
Braggs Liquid Aminos
Salt

When measuring the rice you can use the directions on the bag or the knuckle trick which is touching the tip of your finger to the top of the rice layer and filling with water until the water level reaches the first knuckle/bend/major crease on your pointer finger. Make as much rice as you would want for rice cakes.
Water
Calrose Rice (Rice cakes will not hold together well if you use another type of rice)
Instructions:

Rinse rice until water runs clear. A trick we do is before the final rinse we soak the rice for 5 minutes in water with a dash of hydrogen peroxide. This helps prevent ​​Bacillus Cereus growth in the rice so that the rice cakes are safer for consumption for a longer period of time.

Cook rice per rice cooker instruction

Carefully (it's hot!) move rice into large bowl

Use rice paddle to fold in wet ingredients while rice is hot

Taste! Do you like how it tastes? Do the ingredient flavors come though? If it doesn't taste good, add what it's missing! These are not instructions as much as suggestions and framework.

Once it tastes good transfer to sheet pan and spread out to about 1.5 inches thick.

Once made we cut our rice cakes into portable squares and wrap in Skratch paper, which is half food safe silicone half tin foil, another option is to use reusable bees wax paper. You've now got an easy portable snack to fuel your adventures! Enjoy!
recent recipes
blog
Recipes

Life Skills + Inspiration

Science + Products
have a question?